For those blessed with an outdoor space at home, and with Spring emerging from its restless slumber, we hope that you're making the very most of it. Indeed, your garden could be your only chance to check in with nature for the foreseeable future, and we want to make sure you're ready for it.
To keep up with what's currently in floral fashion, with the help of Ikwiltuinmeubelen.nl, suppliers of beautiful garden furniture, here are 5 IDEAL garden decoration trends for 2020.
WILD GARDENS
One of the biggest garden decoration trends of 2020 are wild gardens, full of unbridled character and an energetic free spirit. A 'wild garden' rejects couture and pruning in favour of a more unique design allowed to run, well, wild.
For those with lots of time on their hands right now, the urge might be strong, to get out there and temper that insistent growth. Reject this compulsion, and instead embrace the natural beauty inherent to your outdoor space. With our collective wings having been clipped so comprehensively, it would be an act of shear folly to impose a similar lockdown on your garden.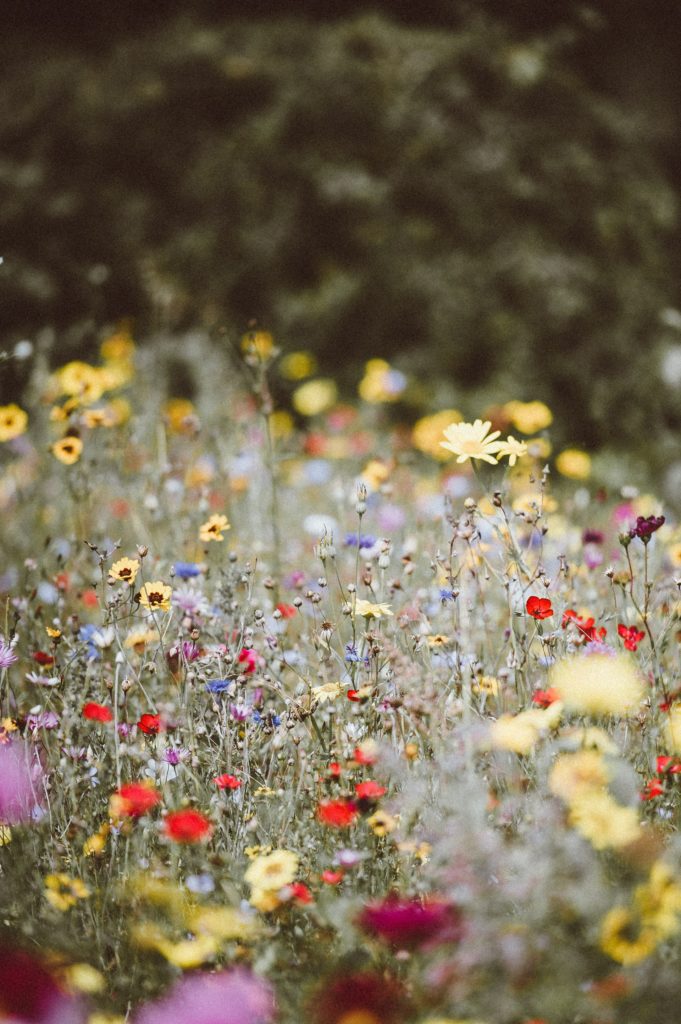 ALL-WEATHER LOUNGE SETS
In the year 2020, we opt for comfort and convenience more often than not. And who can blame us? Durability, longevity, something you can rely on…it all sounds pretty ideal for your domestic space if you're planning to get some mileage out of your garden furniture.
You said you wanted a spring garden sanctuary, right? Well, this is it. Lounge sets provide even greater levels of comfort than a standard chair, offering resting spaces for your book and third g'n't of the afternoon. Choose a set that doesn't need to be stored during the winter months to save yourself some work. An aluminum lounge set is considered "all-weather" and can withstand the ever changing whims of Mother Nature with ease. 
CHOOSE COLOUR
Choose life. Choose a job. Choose a career. Choose a family. Choose a big television, choose washing machines, cars, compact disc players and electrical tin openers. Choose good health, low cholesterol, and dental insurance. Choose fixed interest mortgage repayments. But most of all, choose colour.
Indeed, colour will play a central role in 2020. One of the hottest trends at the moment is "Street Savage". This cutting-edge trend blurs the boundaries separating the backyard and the block by bringing street style staples such as graffiti, recycled materials, and industrial garden furniture into your garden.
If you're hesitant about committing to such an in-your-face style, you can jazz up your garden in more subtle ways. This can be achieved by adding splashes of colour via fun, eye-catching cushions on your garden furniture, or by painting your plant pots a funkier shade.
STAY COSY WITH A GAS FIREPLACE
Another huge trend at the moment is gas fireplaces in the garden; ideal for those spring evenings in country's a little allergic to balmy and bright weather. While a couple of years ago you would only see something like this at a restaurant or bar terrace, these gas fireplaces are making their way into private homes more and more often. The major advantage of a gas fireplace is the warmth and light it safely gives off, meaning you can enjoy your garden even after the sun has set.
NATURAL MATERIALS
With the world looking to build a sustainable relationship with the environment, the increasing prevalence of natural materials being used in home gardens is a reassuring trend. Using natural materials (think wood or reeds) means that your furniture is not only easily maintained, but also very easy on the eye. This creates a synergy with the outdoor space which lovely to luxuriate in.
Speaking of spring, gardens and sustainable practices, check out our 5 IDEAL water saving tips for your garden this spring. We hope you enjoy your new look garden soon!