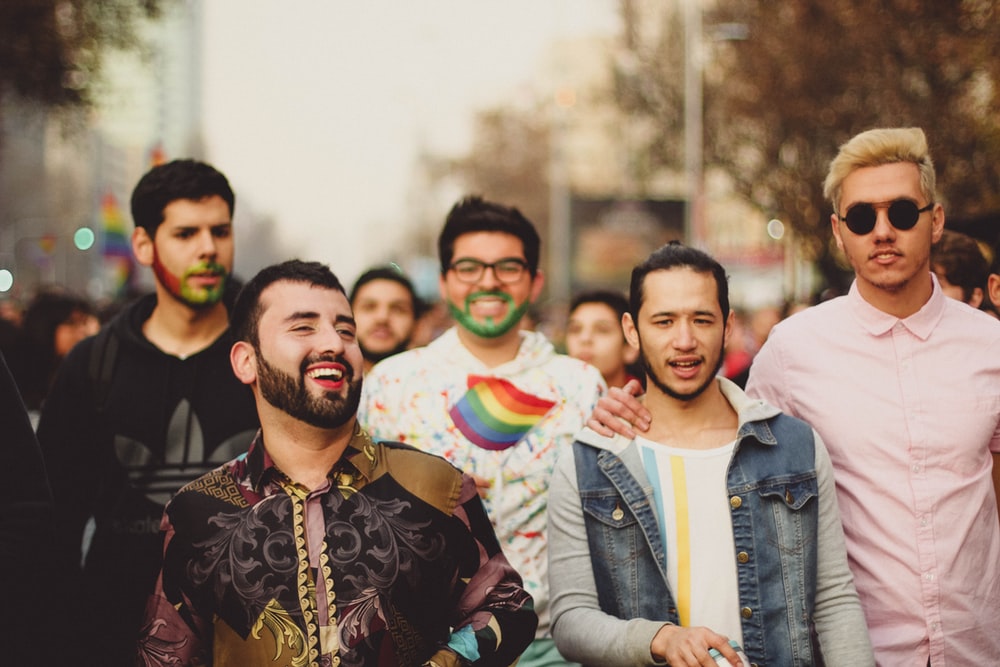 Though safe, open travel for gay couples and groups has come on leaps and bounds in recent years, it's certainly true that some destinations offer more in terms of security, acceptance and celebration than others. If you're planning on a mini break on the continent, or even a staycation on terra firma, and are looking for the city with the highest concentration of gay bars, or the most reverent, revelrous Pride event, then you've arrived at the right place; our 5 IDEAL gay friendly European travel destinations.
BRIGHTON, UK
Though London or Manchester could proudly stake a fair claim as being the UK's gay capital, Brighton still takes the crown year after year. Indeed, it's often declared to be the world's LGBTI capital, and this is partly due to the huge, 160'000 strong Pride festival (over half the city's entire population) which happens each year in August, bringing 2% of Brighton's annual visitors in a single day. Whether you're travelling here single or as part of gay travel groups, you'll feel right at home in the City by the Sea.
But that's not to say the city is only gay friendly for just a single day a year. Indeed, it's a city which prides itself on openess and acceptance all year round, and has the highest percentage of same-sex households in the country, as well as a hip and happening collection of gay bars and clubs centred around St. James' Street in Kemptown and on towards the beach. If you can't wait until the summer to visit this lovely seaside town, then consider a trip down in February, when the month is dedicated to LGBTI with art, film showings, discussions and tours centering around influential figures in the LGBTI community.
BERLIN, GERMANY
Another city which regularly lays claim to being Europe's Gay Capital, Berlin is something of a different propostion to our previous entrant. Even during Pride, there's something a touch quaint about proceedings in Brighton. No such danger in Berlin, Germany, where the party is frivolous, frisky and seemingly never ending. 
The city boasts the world famous Schoneberg, the first and largest gay village in the world. During the day, head to Schwules Museum, which is one of the most culturally significant documenters of LGBTQ+ history in the world, with regularly updated exhibitions, film screenings and more about the community. Or, go shopping in style at Europe's largest department store, KaDeWe, or the somewhat more humble Fleamarket Schoneberg.
Enjoy an afternoon coffee at one of the city's oldest devotedly gay cafes (a favourite of David Bowie during his Berlin exile) Neues Ufer, and then end the evening on the dancefloor. Depending on your stripes, Prinzknecht caters to a leatherclad crowd, whilst WOOF is hugely popular with bears and otters. Or, you could do both!
LISBON, PORTUGAL
Portugal only legalised same-sex marriage in 2010, but Lisbon is now one of the most open minded and open armed cities in the world. The establishing of both Portugal Pride, which takes place here in June, and the International Queer Film Festival in late September, has made it a much loved gay friendly destination in recent years, and the vibe is inclusive all over the city. 
The bohemian enclaves of Barrio Alto and Principe Real are where most of the action goes down, with trendy bars dominating the scene. The popular gay street Rua da Barrocca houses lively hangout Espaco 40 e 1, with the biggest gay friendly club, Trumps, just a ten minute walk from there. That's our evening written, then.
AMSTERDAM, THE NETHERLANDS
An inclusive, open minded city if ever there was one, Amsterdam boasts the largest concentration of gay bars in Europe, and an LGBTI scene proud to call itself one of the world's largest. In fact, the Netherland's was the first country in the world to legalise same sex marriage (in 2001) and continues to be a welcoming, progressive place to visit. Of particular pride to the city is Pink Point, one of the world's only official Gay and Lesbian information kiosks, housed next to the Homomonument on Westermarkt. The Homomonument itself is also a must visit; a memorial erected to commemorate those men and women who have been persecuted because of their sexuality.
For perhaps the most popular and happening gay friendly districts, head to Amstel for its ubiquitous Dutch 'Brown Bars' featuring local beer and traditional dress, or for nightlife, Kerkstraat and Reguliersdwarsstraat offer gay hotels and bars. For something a little more fetish, Warmoesstraat gets down and dirty until the sun comes up.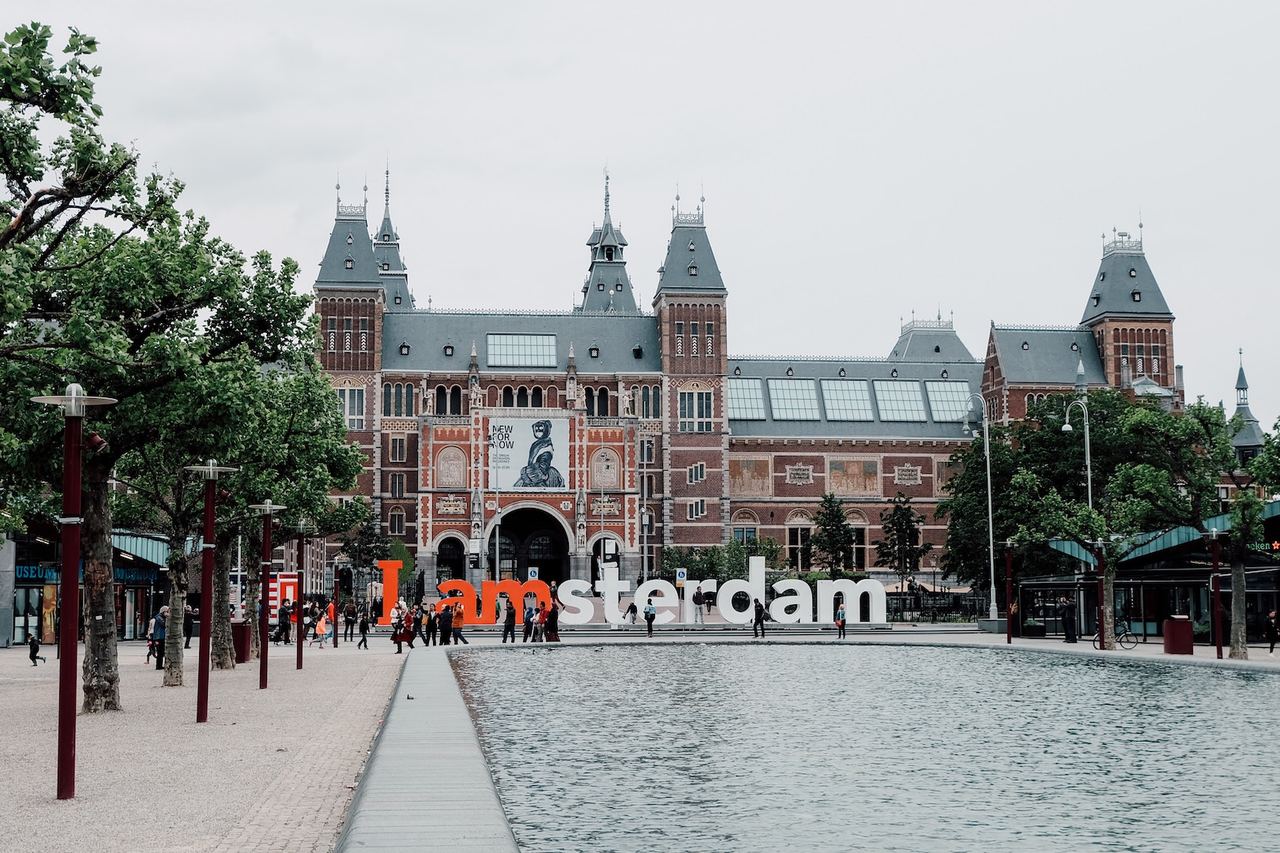 SITGES, SPAIN
Carrying the nicknames of both 'Ibiza in miniature' and 'the Saint Tropez of Spain', Sitges, nestled in the Mediterranean basin just an hour south of Barcelona, is Europe's latest premier gay destination. A resort town famed for its beautiful beaches, cornucopia of carnivals and clubs, and year round festival atmosphere, it is perhaps most renowned for hosting two of Spain's (and Europe's) biggest gay friendly parties.
The first, Spain's biggest and most raucous, goes down at the tail end of February and beginning of March each year, and is one of the best Mardi Gras celebrations on the planet, particularly popular with the LGBTQ+ community. It's a week long fiesta of fancy dress and frivolity, peaking with the Rua de la Disbauxa ('The Debauchery Parade'). This parade sees more than forty floats full of crossdressing, stripping, and generally a risque, no holds barred vibe.
But perhaps an even larger drawer for the gay community is Sitges' Gay Pride event. Next year will see its ten year anniversary, and it promises to be bigger and more bombastic than ever before. Beginning on the 1st June and lasting for ten days, expect outdoor events focused around pools and the beach, making the most of the superb climate and Sitges' position on the Med. Although much of this plays out on the streets and in public, tickets are essential for the private parties, which sell out months in advance. Book early to avoid disappointment.
Sponsored by: