The end of term is approaching, and six weeks of quality time spent with your kids looms on the horizon. And whether that fills you with joy or dread, we think it's only right to thank your child's teacher one last time as they pass the baton for summer. They are, after all, increasingly overworked, underpaid, and many, we're warned, are considering alternative careers; bad news for the younger generation and country as a whole. So, to show your appreciation of all of those who do an amazing job of nurturing each and every pupil with individual care and attention, here are 5 IDEAL gift ideas for your child's teacher this summer.
A STURDY TOTE BAG
With the scant desk space afforded to them, and the marking needing to be taken home each day, teachers are forever hauling important items around with them. Whether it's school supplies, midterm tests, homework to check or books for professional development, there's always a fair load on their shoulders – metaphorically speaking, as well as physically. Ease the burden by gifting a large, sturdy tote bag for all their supplies. If you want to go one step further, you can get the bag personalised, so everyone knows who that bag belongs to. A warning; that may bring back too many memories of their own school days when everyone had their name sewed onto everything, so perhaps not the best idea.
PENS & PENCILS
Ask any teacher what goes missing from their classroom the most, and they'll tell you it's pens and pencils, no question. And ask any teacher what their most essential, indispensable tool is, and the answer will be the same. Except, perhaps, coffee. They go walkabout all the time, in the hands of students, partners and colleagues, so a bundle of pens or pencils are a great teacher gift idea. And while we realise we've already trashed the notion of personalised school items, we'll make an exception for pens; a teacher will be sure to get them back if they have their name on.
GLOVES & SCARVES
Come rain or shine; your teachers will be assigned to playground duty, keeping your kids safe, and casting their eye over the ebb and flow of the school's social life from afar. It's Britain and it can get cold out there, and really brrrr in the winter months, so you can make it a little bit easier by giving them a pair of gloves and scarf to keep them toasty. You can even get them monogrammed, so they won't get mixed up in everyone else's gloves and coats, too. Anger at lost items when you return home from school isn't reserved for parents and their kids, it seems. A gentle, caring gift, this.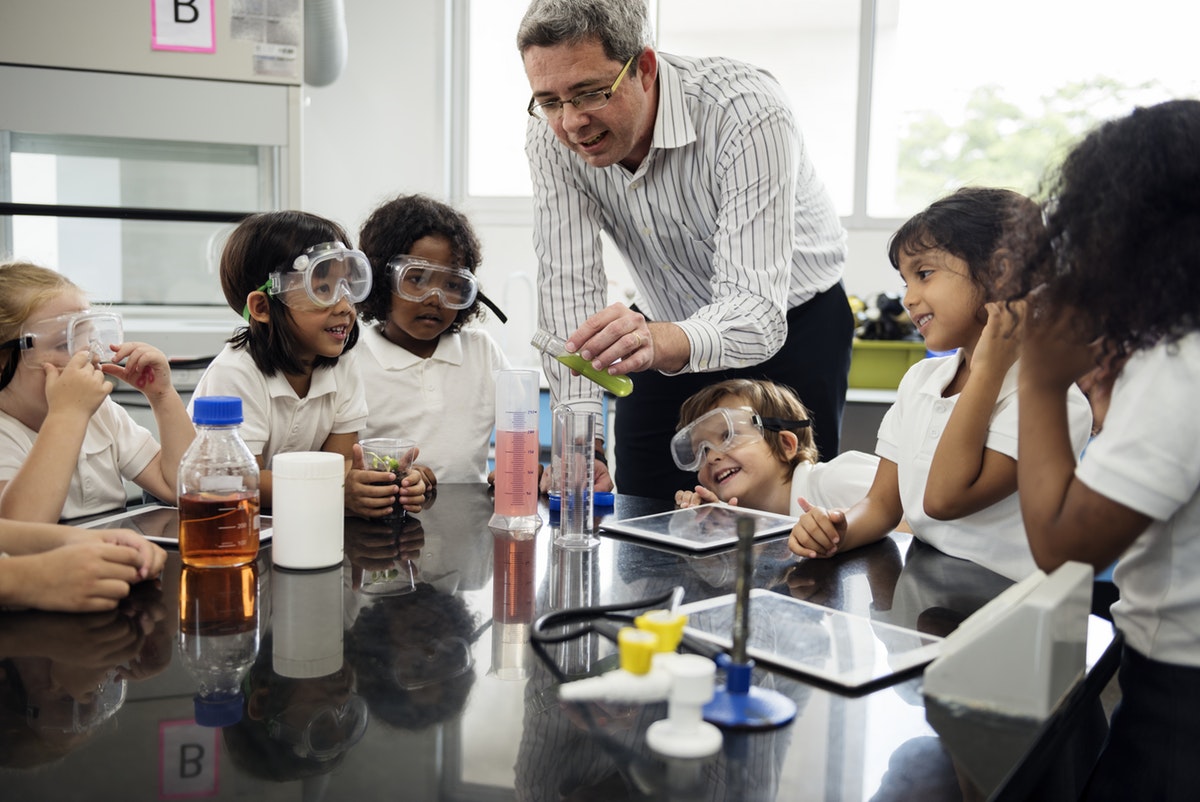 GIFT CARDS
Some people don't like giving gift cards as they feel they're impersonal. However, sometimes when you're choosing presents for your child's teacher, a little emotional distance is surely a good thing. You wouldn't want to give the impression you'd paid inappropriate interest in them (or on the gift), worse still that you were attempting bribery or signalling romantic interest. So, gift vouchers that cover a range of shops, retail outlets or online marketplaces are best, or vouchers for cinemas or restaurants are gifts which remain firmly in the safe zone.
MUGS
The stereotype of a teacher who runs purely off tea and coffee is so well worked because, well, it's true. So, now's the best time to buy them a mug that they'll love. Avoid the 'No. 1 Teacher' mugs, as everyone in the class will buy those. Instead, pick a mug that suits your teacher's style and interests. Perhaps they're a dog lover, or have (mistakenly, in terms of the classroom) let their favourite football team slip? If so, go for something personal. A reusable mug for when they're on the go will be appreciated, too.