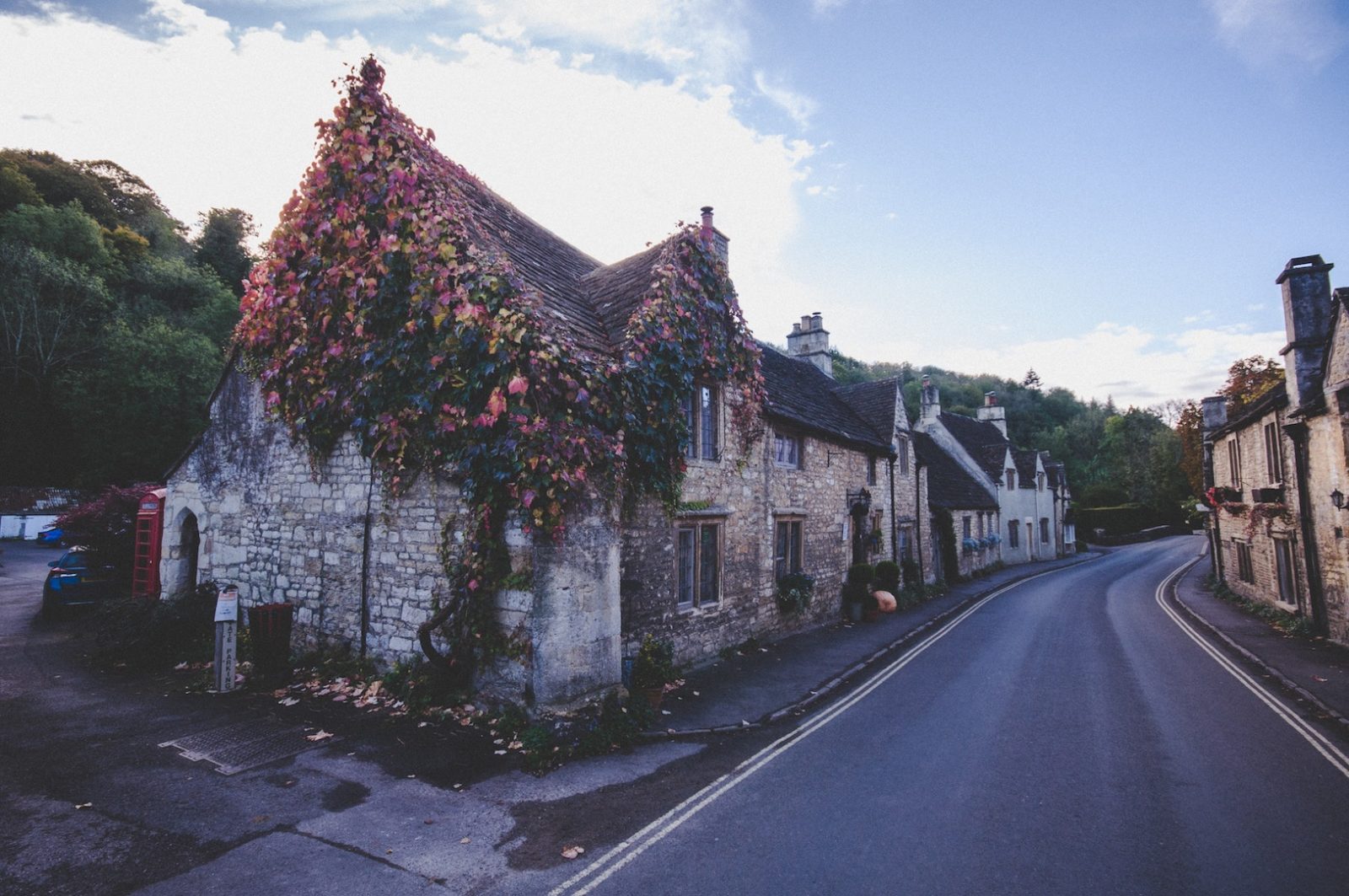 Gentle rolling hills, honey-stoned villages, cute cottages with thatched roofs, little lanes, sparkling streams and easy flowing rivers – the Cotswolds is the quaint English countryside of your wildest (or should that be quietest?) dreams. As one of just 38 UK areas to earn AONB status (Area of Outstanding Beauty), containing a huge variety of National Trust sites of interest, and with the warmer weather now landing, there really has never been a better time to visit than now. And if that doesn't convince you, then here's even more cause to get enthused; our 5 IDEAL reasons to visit the Cotswolds this summer.
THE PEACE AND QUIET
Do you dream of rural bliss? Are you craving country walks and fresh air? Do you desire a good night's sleep, where the sound of traffic and the yellow glow of light pollution don't keep you up at night? The preposterously pretty Cotswolds is the perfect place to get away from the hustle and bustle of city life and truly unwind. At just a 45 minute drive from Bristol, an hour from Birmingham and two from London, this quintessential example of the best of the British countryside can be enjoyed even for a day trip quite comfortably. But really, to truly appreciate the tranquillity, you'll want to abandon the car for at least some of your trip. Fortunately, there are accommodation options to suit any budget…
THE ACCOMMODATION
Within the forests, verdant hills and quaint, honey-hued villages, there are some wonderful places to rest your head during your trip to the Cotswolds. From cute and cosy rental cottages and pubs that offer overnight accommodation, to grand hotels with acres of garden to explore, there's certainly no shortage of rest and relaxation opportunity here.
For a stay like no other, look no further than the famous Ellenborough Park, a majestic stately home come luxury hotel in the Cotswolds. Situated between Cleeve Hill, the Cotswolds' highest point, and Cheltenham's world-famous racecourse, this 5-star hotel (Cheltenham's only one) is steeped in history. It boasts two restaurants, one offering fine dining and the other pub classics, as well as grounds which house 90 acres of English countryside to call your own while you're here. Just remember to hand them back to reception when you checkout.
COTSWOLDS WILDLIFE PARK 
If you're a lover of animals and deep, rugged countryside, then you won't struggle to find things to do in the Cotswolds. Be sure to take a trip to the Cotswold Wildlife Park and Gardens, which is a unique 160-acre park where animals can roam freely. Here you'll witness everything from 93 species of birds to lions, zebras and giraffes. There's also an enormous reptile collection, both outdoors and in the onsite amphibian house. Keep your eye out for super poisonous puff adders and Morelet crocodiles!
COUNTRY WALKS & COUNTRY PUBS
Pull on your boots, keep your eye out for a decent staff, and gear up for an enjoyable country walk, because the best way to appreciate the Cotswolds' undulating green landscape is without doubt on foot. Home to miles of undisturbed footpaths, crisscrossing rolling green hills and wooded valleys, it's prime rambling country, make no mistake. If you're after a gentle stroll, there are plenty of town and village trails to follow with an abundance of pubs and tea rooms along the way. The Cotswold AONB website provides an extensive list of walks clocking in at under 6 miles here. Or, if you're serious about hiking, there are more challenging long distance paths like the Cotswolds Way; a 102 mile long path from Chipping Campden all the way to the Bath.
THE HISTORY
As with so much of rural middle England, there's simply so much heritage to be devoured within the Cotswolds hills. For history buffs, Blenheim Palace (home to the Duke of Marlborough) is an absolute must. Take a tour of the historic house and gardens of this UNESCO World Heritage Site – there's a giant hedge maze and butterfly house which will keep your inner kid, or indeed your actual kids, entertained for hours.
The Cotswolds is also home to the Highgrove Estate, which belongs to the current Prince of Wales and is open to the public for all to enjoy the beautiful gardens. But you can also step back in time and visit the former royal manor, Corsham Court, which was built back in 1582 and is perhaps most well known for its fine art collection. Broughton Castle is another stately historic property. This a moated and fortified manor house was first built in 1306 and has remained in the same family since 1447.
If you're keen on further time travel, then Berkely castle, whose origins date back to the 11th century, is definitely worth your time. From the keep to its medieval kitchen and gardens with a butterfly house, this historic fortress is a brilliant way to reconnect with history and imagine the way the aristocracy used to live. You may never want to go back to the daily grind after this.