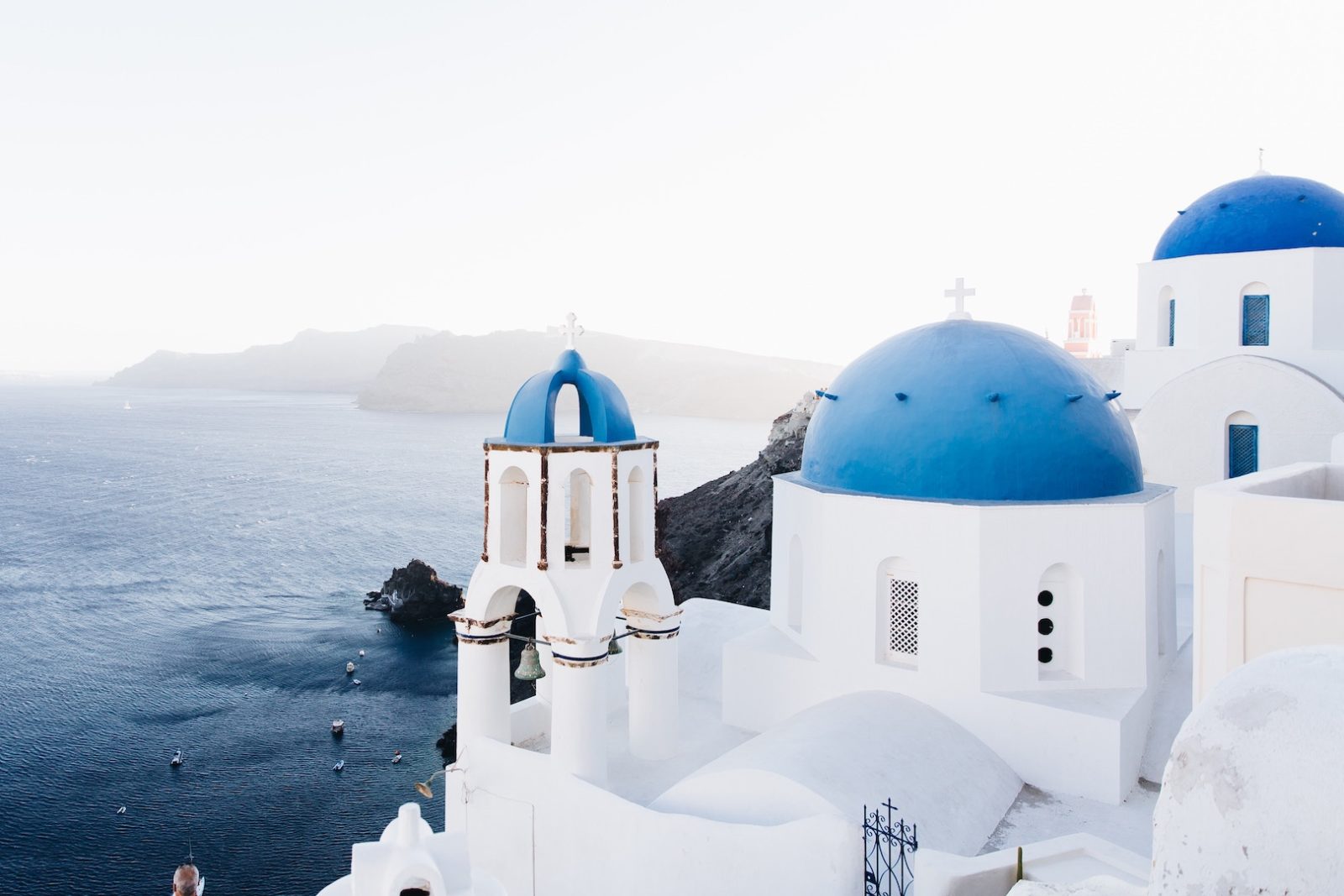 Fun fact for the day; despite having 6000 islands in Greece, only 227 islands are inhabited. But oh how those 227 make the use of their hospitable status. Yep, the islands of Greece boast natural beauty, mythological tradition, history, heritage, culture and more, both in their own proudly distinct way and as a reflection of the whole, homogenous country. To discover the most beautiful Greek islands of all, here are 5 IDEAL Greek islands to visit on your next holiday.
SANTORINI
For anyone wanting to enjoy the typical island experience in Greece, the first name that springs to mind has to be Santorini. Located in the Cyclades archipelago, this romantic, picture-perfect island attracts young (and some older ones, too) lovers annually. The image of bright white-stoned houses, with blue-domed rooves, pitched against a backdrop of shimmering, sapphire blue sea, is one we're sure you'll have seen with its brightness setting set to 100% on Instagram many, many times before. 
RHODES
A more budget-friendly option than Santorini, Rhodes attracts a diverse range of tourist, here for its beaches and mountains, equally. Along with that crystal clear water and great hiking opportunities, Rhodes, which is the largest island in the Dodecanese, boasts a rich, ancient heritage. One of the top attractions of the island is the Lindos Acropolis, the ruins of a 4th century BC  temple. The Old Town of Rhodes has also been designated a UNESCO heritage site and is also a must-visit destination while here. At the dinner table, the island is also famous for its Moscato white wine. Well, it would be rude not to have a glass, right?
MYKONOS
With the narrow alleys decorated with flowers, and reputation for a great party, Mykonos is one of the top destinations to visit in the Cyclades archipelago. A tour of the main city Hora is a must, and while there you have to visit one of the most photographed churches in the world – the church of Paraportiani – which actually consists of five small churches. If you want more tips on this hedonistic, historic island, then check out our 6 IDEAL things to do in Mykonos, Greece, over here.
CRETE
Arguably Greece's most famous (and certainly its largest) island is Crete. A place of exquisite beauty with white sandy coastlines that are said to resemble a bed of pearls, the island is mountainous in nature, which lends a distinct sense of terroir to the food here. The island is home to 1.5 million olive trees, and unsurprisingly, that leads to both plenty of olives and the ubiquitous oil being used liberally in their cuisine. Not that we're complaining. 
The cheese, produced on the island, also has a deservedly big reputation; graviera, anthotiro and xigalo, to name but a few, are must eats. And owing to its rocky, mountainous terrain, wild goat, which can survive the inhospitable land, is particularly delicious on the grill, which the Cretans do with enthusiasm each and every Sunday.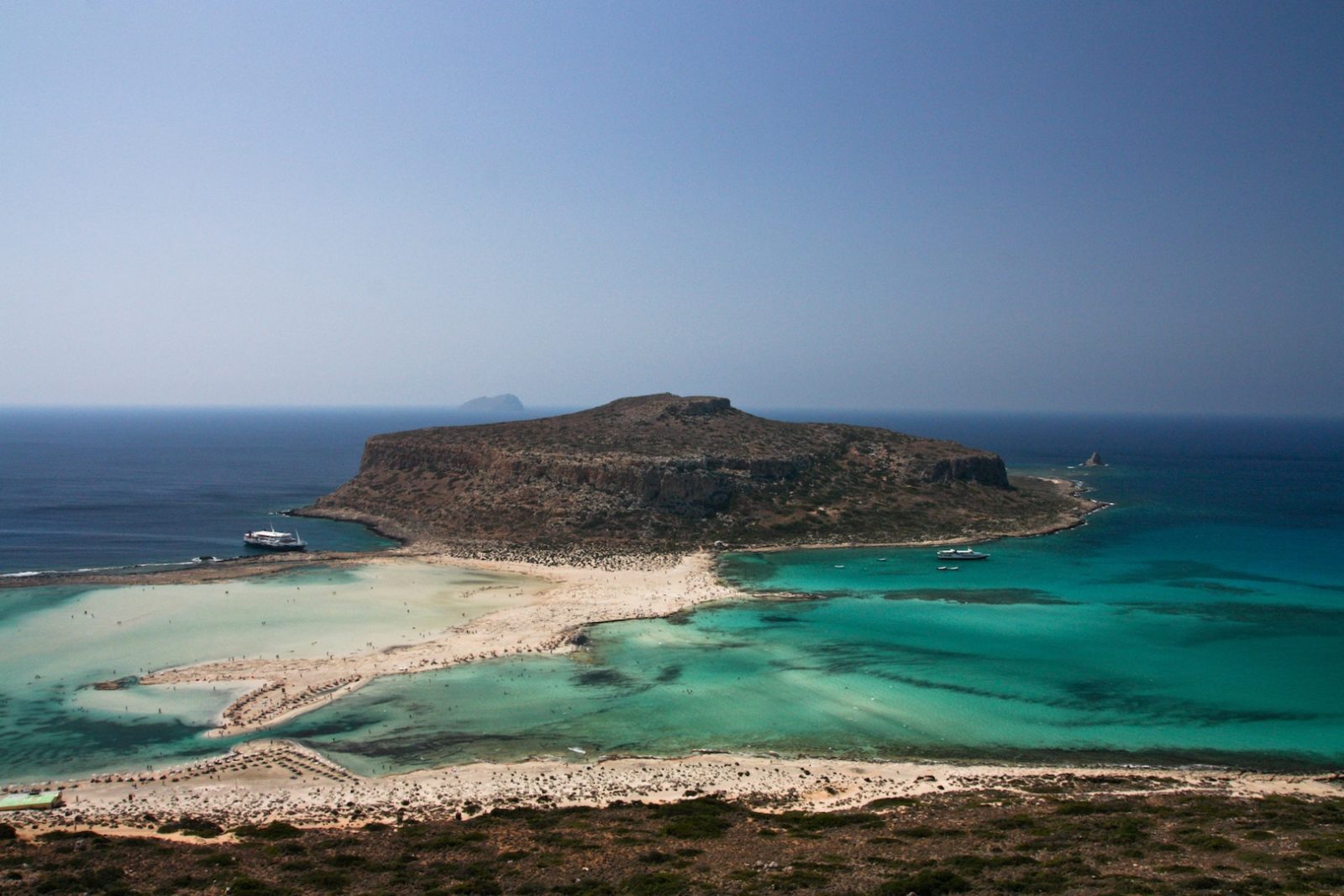 SKIATHOS
Having an area of just 48 square km, but packing quite a punch in the nightlife stakes, Skiathos probably beats even Mykonos to the title of Greece's most notorious party island. The capital, of the same name as the island, is built around a bay of crystal clear water, but this is where the sense of calm and serenity ends. Head to the port or nearby marina for a clutch of the best clubs, which earlier in the evening offer a more laid back affair of cushions and reclining, turning into dancing and debauchery as the night progresses.
It's not only about the partying here, though. Despite being small, this island has 60 beaches on its coastlines catering to all tastes. And to appreciate a more historical angle, the Monastery of Panagia Evangelistria and the ruins of Kastro are well worth your time.