Sun, sea and a good dose of hedonism are just some of the many reasons hundreds of thousands of tourists flock to Mykonos every summer.  Synonymous with its buzzing nightlife and known to many as Greece's equivalent to Ibiza,  this little Cycladic Island, however, has so much more to offer than its party-hard reputation. Indeed, scratch the surface just a little and you'll find this year-round destination has something for everyone. To help you pen your itinerary perfectly, here are 6 IDEAL things to do in Mykonos, Greece.
SPEND A DAY IN MYKONOS TOWN
Known as Hóra, meaning the main town, to locals, the maze of narrow, winding streets that make up Mykonos Old Town are utterly charming. Lose yourself in its labyrinth of white-washed lanes, where every turn is a picture perfect Instagram shot, and discover boutiques, cafes, taverns and bars ripe for spending the afternoon in. For a spot of culture, stop at the Archaeological Museum, home to a collection of ancient Greek artefacts. The Church of Paraportiani is another place as picturesque as it comes in Mykonos Old Town; no wonder, then, that it's one of the most photographed churches in the world. Be warned,  in the high season (late May to early September), particularly between 10am-5pm when the cruise boats pull in, the narrow streets of the Hóra become congested and nearly impassable.
DINNER AND SUNSET WATCHING AT LITTLE VENICE
With it's arcaded, balconied 18th century fishing houses sitting right at the water's edge, if you think you've suddenly been transported to Italy's famous city built on water, you're not alone. With the beautiful azure blue Aegean Sea in front and Mykonos' iconic white windmills behind, Little Venice is perhaps the most striking spot on the island. It's also, arguably the most romantic place on the island and the ideal setting to watch the sun descend with your lover. Heaven.
Perhaps our favourite place to wine and dine here is Katerina's Bar, which serves light, fresh Greek fare. Space is at a premium on the patio (just three tables on our last visit) so book ahead and make that request if you've got your heart set on seeing the sun go down with your dinner. Kastro's is great too; the dining room's bright and airy, with spectacular views of the sea, but if you can get a table in their narrow, alley-like dining space, do so. It's just magic.
ENJOY THE BEACHES
Mykonos has more than 25 beaches, most of which are covered with fine, golden sand accompanied by crystal clear, shallow water. Oh yes. However, they're hugely variable, ranging from small to sprawling, from quiet coves to hedonistic, 24 hour wild parties on the sand, so choose wisely. If you like an organised beach with beach bars, sunbeds and umbrellas for rent, then head to Elia, Platis Gialos, Kalo Livadi or Ornos. These ones get pretty busy, and noisy from jet skis and pumping beats, but they're convenient and have a great energy.
Mykonos can do secluded, too. Ftelia, Fokos and Kapari never get too crowded and you can enjoy the wonder of nature in peace. Be aware that nudism is well accepted in Mykonos and there are specific beaches where birthday suit bathers can enjoy the sea and the sun without any disturbances. The nudist friendly beaches of the island are Paradise, Agios Sostis and Panormos.
For a feast on the beach, Nammos at Psarou Beach, Principote at Panormos Beach and Alemagou at Ftelia Beach all have their own restaurants offering great healthy dishes with Mediterranean menus of, primarily, fresh fish and seafood.
GO TO A BEACH PARTY
When in Rome, as they say. Located on the southern coast of the island and attracting world-famous DJ's, Paradise, Super Paradise, Psarou and Paraga are the 'party beaches', and can be the scene of things getting pretty rowdy. The parties kick off in the afternoon and keep going till dawn, with the sunset marking a notable transition from refined to raucous. It's got to be done at least once while you're here.
VIVID NIGHTLIFE
Of course, there are times when you'd like to dance with shoes on your feet not sand between your toes. In Mykonos Town you will find Astra bar and Queen bar at Matoyanni Square; one of the buzziest parts of the island. At the edge of the city, Void club attracts young clubbers and offers 3 spacious levels for their entertainment. If you prefer dancing outdoors, you can go to Cavo Paradiso, the famous night club built on the rocks over Paradise Beach. The vibe everywhere is LGBTQ+ friendly and inclusive. Great stuff.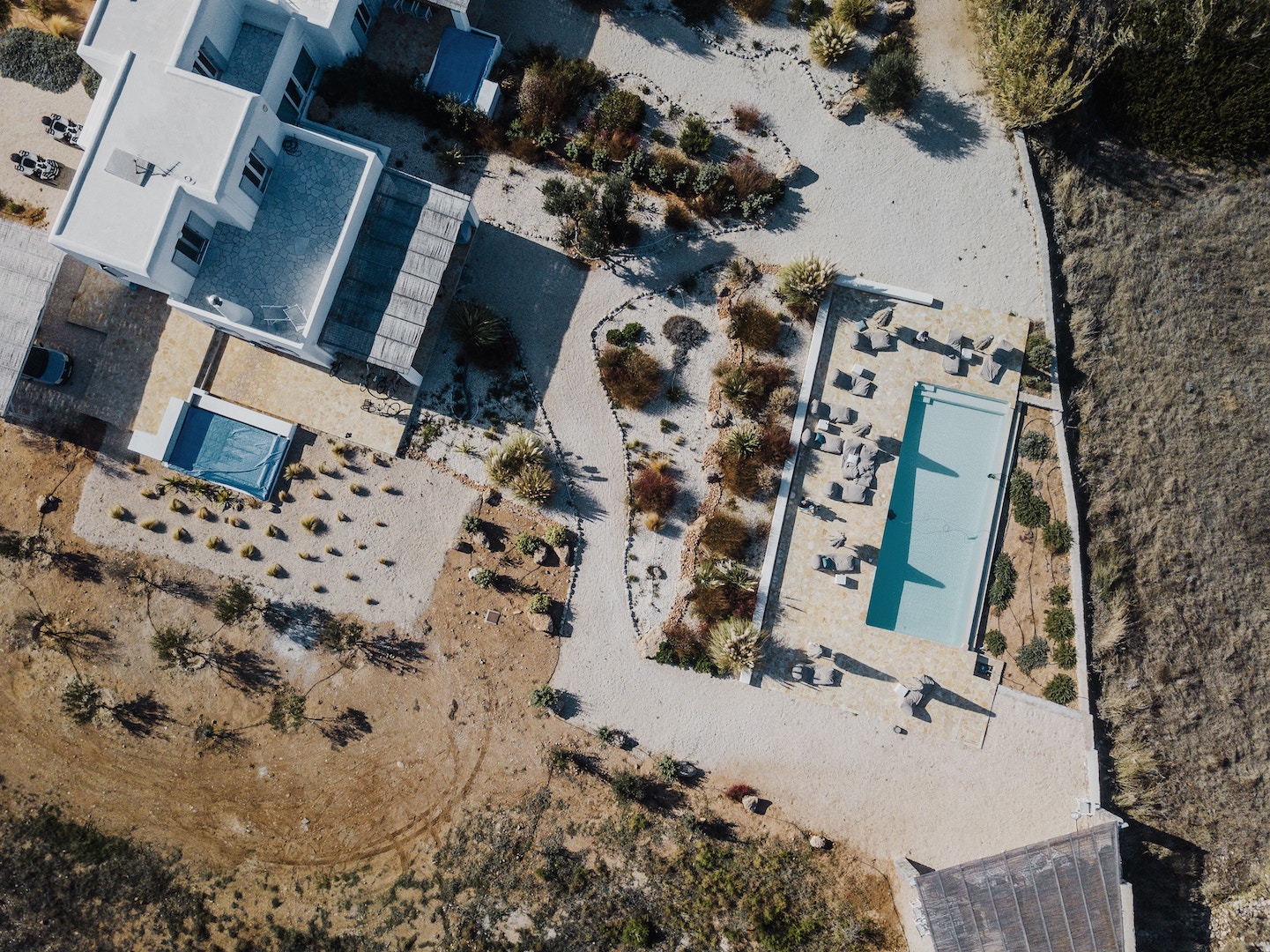 STAY IN A CYCLADIC STYLE VILLA
After all that partying and sightseeing you'll need somewhere to rest your weary head, to replenish and refresh before more of the same. If budget allows, it's got to be a Cycladic style villa. You know the ones we're talking about; those cubic abodes with dazzling whitewashed walls and blue doors. Generally, rates are pretty expensive, as Mykonos retains an exclusive air and is beloved of the affluent and famous. Not to worry, this makes for some cracking high-end options. Indeed, there are lots of luxury waterfront Mykonos Villas for rent in the typical Cycladic style, many of which have an infinity pool overlooking the deep blue Aegean sea. Bliss.