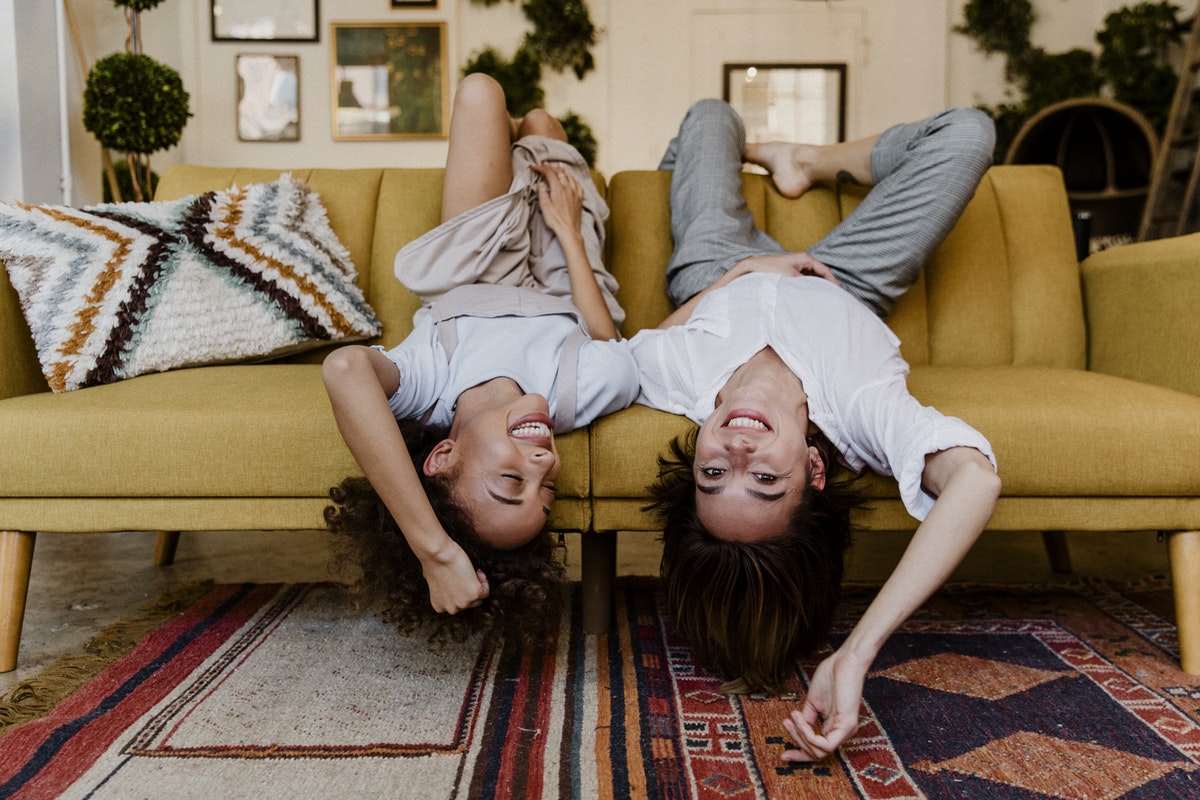 Sometimes the smallest changes can have the greatest impact. And even in terms of the domestic space and its aesthetics, this mantra can hold some truth. Indeed, you don't need to enact drastic transformations at home to see big results. Small, simple adjustments, done with grace and a keen eye for detail can have just as much of an impact as a major refurbishment. With this in mind, here are 5 IDEAL design tricks to transform your home.
UTILISE FABRICS
Whether it be via rugs, throws, cushions, curtains or an upholstered piece of furniture, fabrics can add texture, personality and colour to your living space. And all at a fraction of the price of a full scale renovation. Don't be afraid to mix up patterns and deploy varying textures together and in tandem – the trick here is continuity in the different designs, and synergy in the application of fabrics.
Go a step further and consider fabric swaps for every season. Pick furniture in a neutral colour that will work come rain or shine, winter or summer, spring or autumn, and then have some fun by switching up the additions and soft furnishings in different accents and hues. Heavy, ornate curtains can add a warm luxurious feeling in the cold winter months, and are easily swappable for lighter ones when the weather heats up. For inspiration, check out DIY magazines and interior design catalogues.
HANG MIRRORS 
Want to add light and dimension to a room at the knock of a hammer? An interior design trick beloved of those in-the-know is to hang some decorative mirrors; a surefire way to transform your home and bring a sense of space to proceedings without the huge financial outlay required to actually knock down walls and expand. Indeed, a mirror is an ideal way of incorporating light into a living space, as reflections will make the room feel bigger and brighter. Not only that, but a mirror will also add depth to a flat wall and can be used as a feature piece on plain backgrounds.
Moreover, decorative mirrors with stylish frames can be used in lieu of artwork to fill that empty space on your wall. Of course, you don't want wall to wall reflective surfaces, or you risk making your room look like a den of iniquity. Instead, tastefully framed and thoughtfully positioned around each room will do the trick of creating space while also looking subtle.
LIGHT IT UP 
Speaking of adding light to your home, don't underestimate the power of new lighting itself, as it has the ability to add life and a sense of positivity to the home. Lighting can draw the eye to certain parts of the room; for example, towards a particular ornament or piece of art that you want guests to admire. Likewise, the correct form of lighting can also add a sense of warmth to an otherwise cold and dark space – floor lamps and table lamps are ideal for this. Consider a statement piece to amp up the transformation of your room and the flick of a switch.
Hang a glamorous chandelier or a unique statement piece or try a mixture of ceiling fixtures, and table lamps or pendants. This gives you the opportunity to play around with different lighting and create a different ambiance depending on the time of day. And don't forget that candles can also add to the overall style and atmosphere of any space. Remember that transforming your interior design is a multi-sensory undertaking, and shouldn't overemphasise sight to the detriment of other senses. Candles, when carefully deployed, also bring scent and even a little warmth to the table, so are invaluable in budget friendly designing. Pot plants do the same, which brings us neatly to…
FLOWERS AND PLANTS 
When it comes to brightening up your interiors and bringing some added character to the décor, a little greenery can add that final flourish to your home. Indeed, houseplants are perfect for transforming any room from a dull, boring space into an area that boasts style, life and energy. Whilst houseplants are perfect for adding to the overall look of a room, they also bring many additional advantages that most of us aren't aware of. From health benefits to promoting a cleaner living space, the positives of plants are plentiful. Go get it.
KEEP IT CLEAN AND SIMPLE 
It's a tip which requires no investment, stylistic creativity or imagination. And that is; keep things clean, simple and straightforward. Clutter is the enemy of a clear aesthetic, and whilst we're not suggesting a 'minimalist' vibe (too much like an Airbnb bedroom), by always being tidy and neat, your domestic space's style will be apparent and pertinent to all. In doing so, you'll highlight the elements you want to, bringing focus to pieces you're keen to highlight.