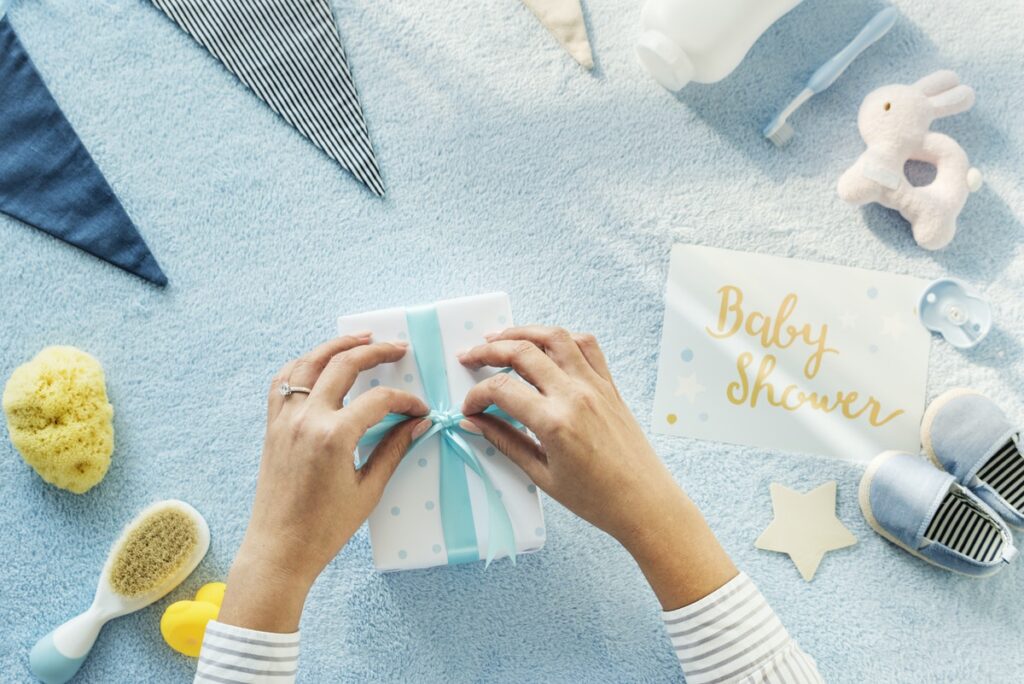 Babyshower? But we're in a pandemic, we hear you cry. Thanks to Zoom, virtual baby showers are a very real thing and one can celebrate the impending arrival of a baby with friends and family from the comfort of your own sofa until we're once again allowed to meet and embrace.
If you're not quite sure of the details of this American tradition, the main idea behind a baby shower is that the mother is 'showered' with gifts – for her and the soon-to-be new arrival.
If you've been invited to such a joyous event recently, online or otherwise, then you might be wondering what kinda of gift is appropriate. Well, a practical present is a great place to start; something that is essential to a new parent like a breast pump, overnight diapers or baby blankets, though not exactly exciting, will all be warmly received.
Other newborn baby gifts like cute clothes and teeny, tiny shoes are, of course, also wonderful ways to spoil the mother-and-baby-to-be, too. However, if you want to go that extra, extravagant mile, then check out these; our 5 IDEAL luxury gifts for a baby shower.
A CONTEMPORARY ROCKING CHAIR
In the words of Coco Chanel, "Luxury must be comfortable, otherwise it is not luxury."
Enter the rocking or nursing chair, which is all about comfort – a space where both parent and baby can be comfortable and spend time bonding. It's no secret that rocking has a soothing effect on babies, helping to calm them down or get them to sleep. Moreover, research suggests that there are a number of heath benefits for us grownups, too.
There are lots of chic and stylish rocking chairs out there that would make the ideal gift; consider styles designed with longevity in mind – that will look good in the home after the baby has grown out of feeding. Until the next one is born, of course!
A BEAUTIFUL BASSINET
Some babies may be fussier than others and find it difficult to sleep. Many new parents lose sleep, too, or may not have the time to relax when the baby starts to fret. A rocking bassinet is a welcome present that is beneficial for both the baby and their parents. As we mentioned, typically, babies enjoy being rocked to sleep, which is why they like being carried when they get fussy. The gentle rocking motion of a bassinet can calm them down and give parents some respite too. Result!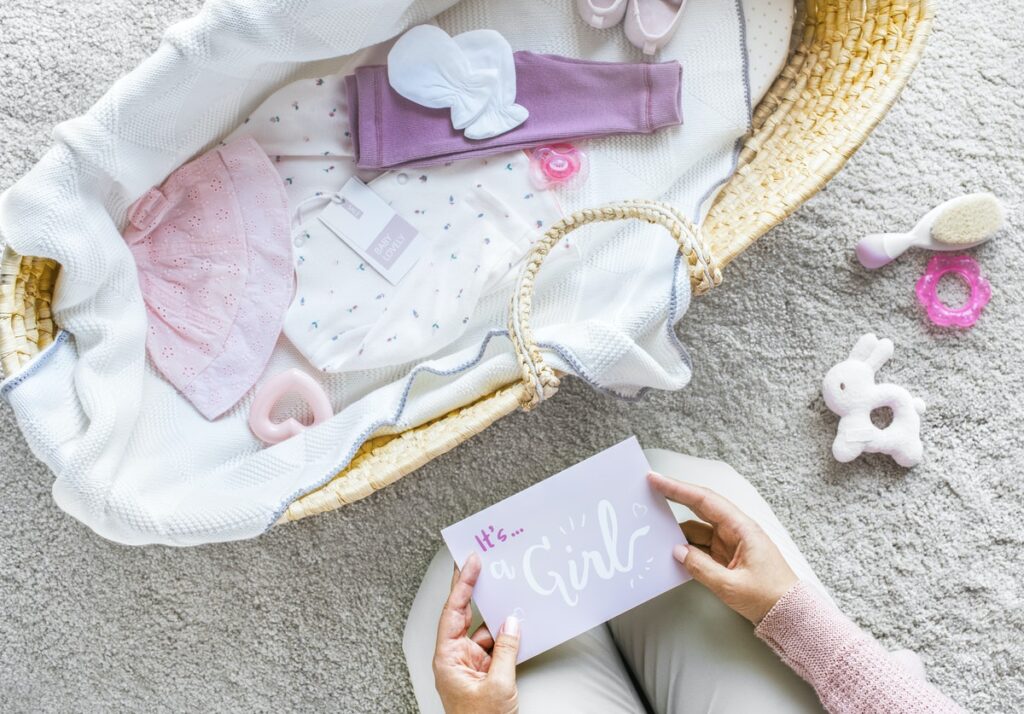 SKINCARE PRODUCTS
Holly Harper, head of inspiration at Not On The High Street, recently told the Independent that "we are finding that lots more gifts are being bought for parents rather than their baby''.
If you're looking to spoil a new mum-to-be with a luxurious treat just for her, then what about some luxury skincare products designed specifically for expectant mothers?
In their roundup of the best baby shower gifts parents actually want, the Independent suggests the The Mama Mio Tummy Rub Routine. Here's what they have to say about it: "Treat the bump to this luxurious routine that helps prevent stretch marks. It includes a scrub, butter and oil to keep growing skin soft and smooth".
They also recommend "My Expert Midwife mum-to-be collection", saying "New mums will thank you profusely for this gift. These oils, sprays and balms are developed by midwives to help mums in areas that they will really need it''.
What could be more luxuriousness than a spot of pampering for the mother-to-be?
A LUXURY HAMPER OR GIFT SET
If you're indecisive and can't settle on just one idea, then consider a luxury hamper, full of all kinds of bespoke goodies aimed at making the mother-to-be and their baby's life as easy as possible.
Though pre-made hampers and luxury baby gift sets are available, making your own bestows that personal touch on proceedings, and by doing so, you're able to personalise the contents to suit the recipient.
If you are going to create your own hamper some ideas for things to include are:
Baby care items, like lotions and nappy rash creams
Baby books, for reading to the little one, as well as educational books for Mum about surviving those first few months!
Baby toys
Baby clothes
And of course, a few treats for mum, like a bottle of champagne, specific skincare products, and perhaps even a voucher for a massage!
A DESIGNER DIAPER BAG
A baby bag is a parent's best friend when travelling with their little one. You can be sure that this gift will be well used for a long time, from birth all the way through to the toddler years and perhaps even into preschool days.
However, not all diaper bags are created equal. Moreover, you'll want to consider if the style and colour of the bag will still be in fashion in years to come.
Enter the designer diaper bag. What might have once sounded preposterous is now hip and even, whisper it, mainstream. It seems all designers are doing the baby bag, with their logo splashed all over it, from Gucci's Supreme Diaper bag priced at £885 to Fendi's Changing Bag priced at £1,350.
For a more affordable designer tote, we're fans of COACH'S range of designer baby bags, especially their 'Baby Messenger Bag'. Priced at £395, it's sleek and stylish with tons of different compartments and all the extras that a parent could ever need for all those baby essentials. It has a pullout changing pad, wipe clean interiors and other thoughtful touches, too. For more inspiration, checkout this roundup of designer baby bags by Parents.com.
For a bag with longevity, consider gifting an iconic Louis Vuitton Neverfull with a baby bag insert to transform it into a diaper bag. Then, when the baby is all grown up, the parent will have a designer bag for life.
Should you be in charge of planning the baby shower, check out our article: 8 IDEAL baby shower tips for party planners.