Much to the chagrin of the continent, English wine is starting to get a bonafide, stellar, sparkling reputation. And not a moment too soon; this country has been creating the good stuff for some time. Fortunately,  recognition is catching on. From Kent's wine gardens, through Sussex and Essex all the way down to Devon, there's some serious drinking to be done within these shores.
Yep, our little island now boasts over 400 commercial vineyards and our English sparkling wine is said to be better that France's champagne, of which the former is partly due to the world's increasing warmth. While the climate crisis is nothing to feel positive about, we may as well go into the apocalypse with a glass of the good stuff in our hand and the fear of impending doom numbed. With that in mind, here are 5 IDEAL must-visit vineyards in England and Wales.
NEW HALL VINEYARDS, CHELMSFORD FOR SPARKLING WINE 
As we said above, English sparkling wine has had a great few years, that's for sure. Once confined to the dustbin deals and house sections of the menu, its surge in popularity has seen it preferred to French champagne in blind taste tests of late. According to expert opinion, Essex has Britain's best terroir, boasting almost perfect conditions for growing the grapes used in champagne-style sparkling wine. 
To enjoy some fine fizz direct from grape to glass, head to New Hall Vineyards – one of the oldest and largest English vineyards. It was first established all the way back in 1969 by the Greenwood family and still belongs to the family, with the second and third generations of the clan now at the barrel. Throughout the Spring and Summer, group tours and tutored wine tastings are available  – there's even a cheese platter to soak it all up. Bliss.
SEDLESCOMBE, EAST SUSSEX FOR ORGANIC WINE 
If you're a budding oenophile in the field of organic wine, them Sedlescombe is the vineyard for you. With increasing attention on sustainability, organic wine has caught the attention of many recently, including the guys behind Sedlescombe Organic Vineyard. This winery is all about producing wine made with the minimum of intervention, offering an extensive award winning portfolio comprising of whites, rose, red and sparkling wines – all certified either organic or biodynamic by the Biodynamic Association UK and suitable for both vegetarians and vegans.  
A standard guided tour through the vineyards and woodland and a choice of either a ploughman's lunch or afternoon cream tea, then a tasting of 4 organic and biodynamic wines is the offer here. Bump yourself up to a deluxe tour and you'll get a bottle of red, white or rose wine to take home and a glass of sparkling wine with your meal, too. You can even opt for a luxury tour and stay over in the Sedlescombe Golf Hotel, with the hotel offering guided tours at £15 per person (£100 minimum).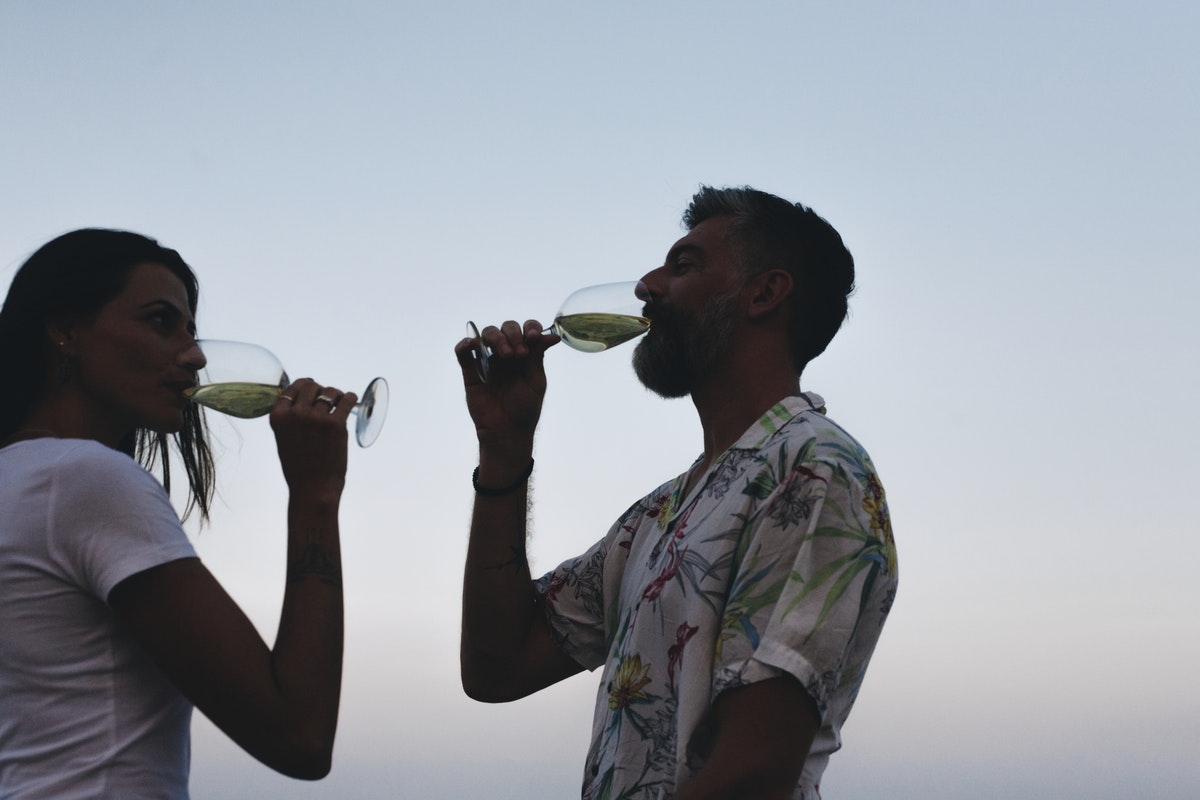 HENCOTE, SHREWSBURY FOR A WINE WEEKEND 
Wake up and smell the wine at Hencote vineyard; what a way to wake, and what a way to spend the weekend! Vineyard tours here run from May to October; plenty of time to soak up the sun kissed days and balmy, light evenings in the Shrewsbury and the Shropshire countryside, we think. If the idea of rural seclusion strikes fear into you, don't worry, there's plenty to do (and drink) here. Visit the winery operation to taste the locally produced award-winning wines, dine in a new restaurant sourcing the best local and national produce or stay over in a beautifully restored Georgian hay barn or in any of 10 thoughtfully appointed luxury glamping lodges. That enough for ya? We thought so. Bliss.
CAMEL VALLEY, CORNWALL FOR INTERNATIONAL AWARD WINNING WINES
Largest doesn't always mean best, but when it comes to wine, Cornwall's largest vineyard are trying their best to disprove this assumption. Every Wednesday evening at 5.00pm between April and October, with an additional tour at 5.00pm on Thursdays throughout August, Camel Valley opens its vineyards for a grand tour and tasting. Afterwards, there's be a fun wine tasting session, beginning with their most famous wine, Cornwall Brut, followed by the chance to taste a minimum of 5 more wines. You can, of course, buy a few cases at a discounted price following the tasting. Nice timing guys.
CWM DERI, PEMBROKESHIRE FOR FRUIT WINES
The majority of us have only one question when it comes to the wine we drink – "Red or white?". If you're one of these folk then you're seriously missing out on the depth and complexity of the grapes, types and colours on offer in Britain currently. Indeed, it's time to broaden your wine horizons with fruit wine – and no we don't mean wine made out of just grapes. In Britain there's always been a strong tradition of making fruit and flower flavoured wines and the guys at Cwm Deri Vineyard are staying true to this age-old practice. Surrounded by the Pembrokeshire National Park, Cwm Deri Vineyard produces fruit and flower wines and liquors to the highest standard possible. From Apple to Black Cherry, we think they are delicious. 
The best time to visit the vineyards here is between summer and late autumn where the fruit can be seen maturing into tightly-packed bunches of wine-making grapes ready for harvesting before the first winter frosts. The estate itself boasts stunning views across the vineyard and beyond, all the way to the national park from its patio and terrace; the perfect place to enjoy the liquid bounty of local fruits. Chin chin!