With rents and the cost of living rising, wages stagnating and the government cutting like scissors on speed, finding a good quality of life here in the UK might feel tougher than ever. As a ballpark figure, experts advise tenants that they shouldn't spend more than 30% of their gross income salary on rent if they want to live 'comfortably'. Easier said than done when recent research from the Open Property Group has shown that rent is unaffordable in over half the cities in England.
Using average income salary and rental price data for cities, the research reveals the most affordable cities to rent in England. It's not surprising, as Open Property Group's Managing Director Jason Harris-Cohen highlights, that a North/South divide is clearly evident. Some northern cities like Lancaster and Liverpool require you to spend only  24% of your salary on rent, moreover are half the rental price on some southern cities.  However, on the ether end of the scale, in southern cities like Brighton and Bath, people are expected to spend 52% of your salary on rental payments.  So, with that research in mind, here are 5 IDEAL places to live in the UK with the most affordable rent.
DURHAM
Coming in at an average monthly rental property price of just £493, the picturesque market town of Durham in North East England is oh so attractive, and not just because of its prices. Famous for its castle, Romanesque cathedral and revered, influential University, this is a place we could certainly imagine settling. Sitting snuggling between the green valleys and wild moorland of the Durham Dales and the dramatic Durham coast, the city of Durham has it all. And if you're craving city life, Newcastle is just thirteen minutes away by train. It's also just three hours by the same transport from London and less than two from Edinburgh. The best of all worlds, right?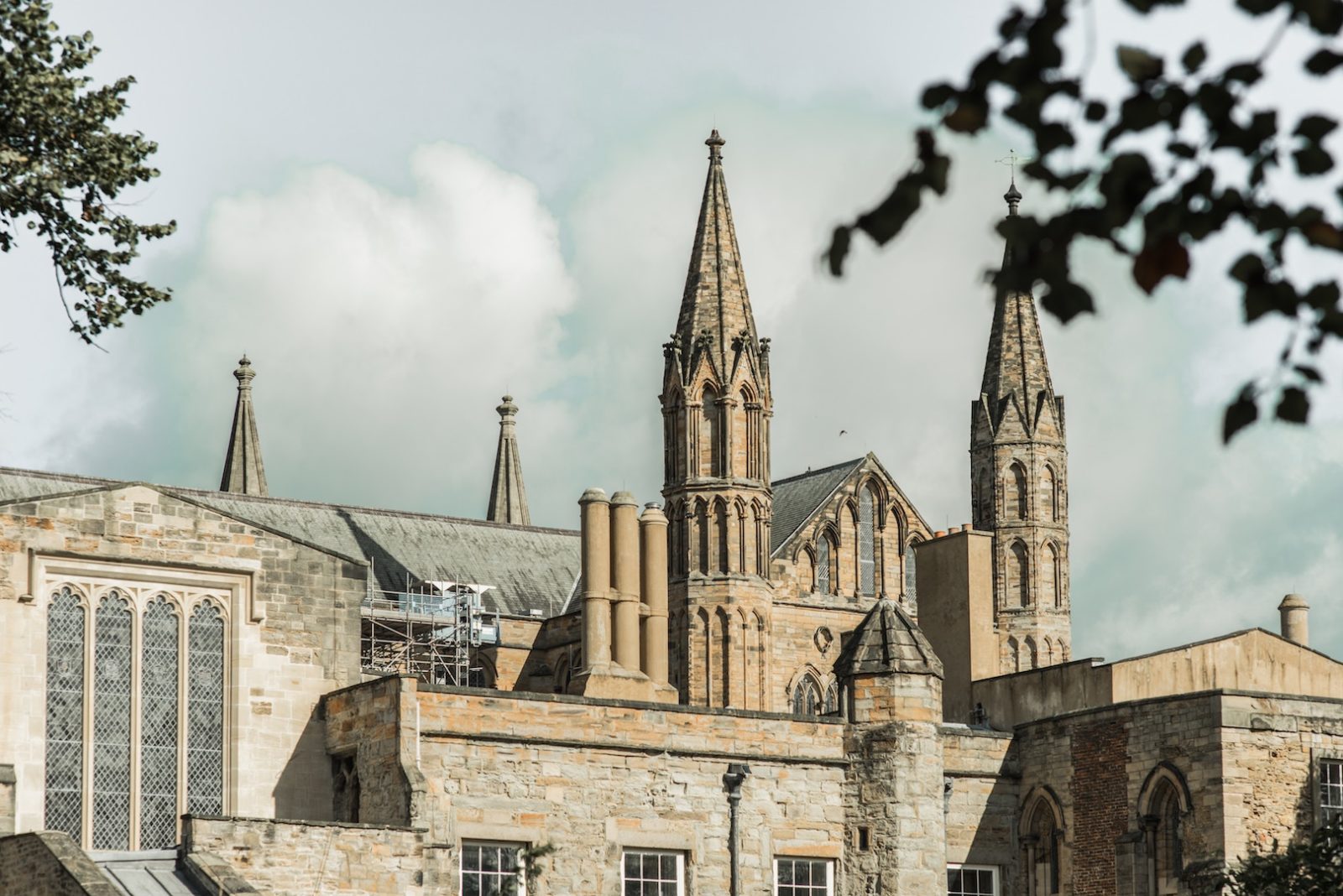 LANCASTER
If you want to lay claim to living in one of England's 11 heritage cities but don't want to pay the high as hell rental prices of cities like Salisbury and Bath, then with an average monthly property rental of just £555, Lancaster could well be the city for you. With its own castle, the site of the infamous witch trial of 1612, there's heritage and history by the bucketload here, but without the heavy cost of living to match. It's a wonderful, compact city for a stroll, too. Get your groceries from Lancaster's bustling charter market which opens twice a week in the heart of Lancaster's historic city centre and simply get amongst it. Bliss. 
LIVERPOOL
Long associated with industrial decline, that last decade has seen an undeniable resurgence of the original city of music as a place to be; one filled with idealistic, creative young people and a buzz that's hard to come by anywhere else in the U.K. Indeed, with a creative energy and youthful, anything-goes spirit, Liverpool is becoming a mecca for young go-getters with big ideas and the balls to break away from the capital's overbearing grip.
The mean monthly rent in Liverpool is just £499, while salaries average around £25000 per annum. Perhaps best of all is the community spirit and warmth of the city's collective identity; just lovely and reason alone to live there.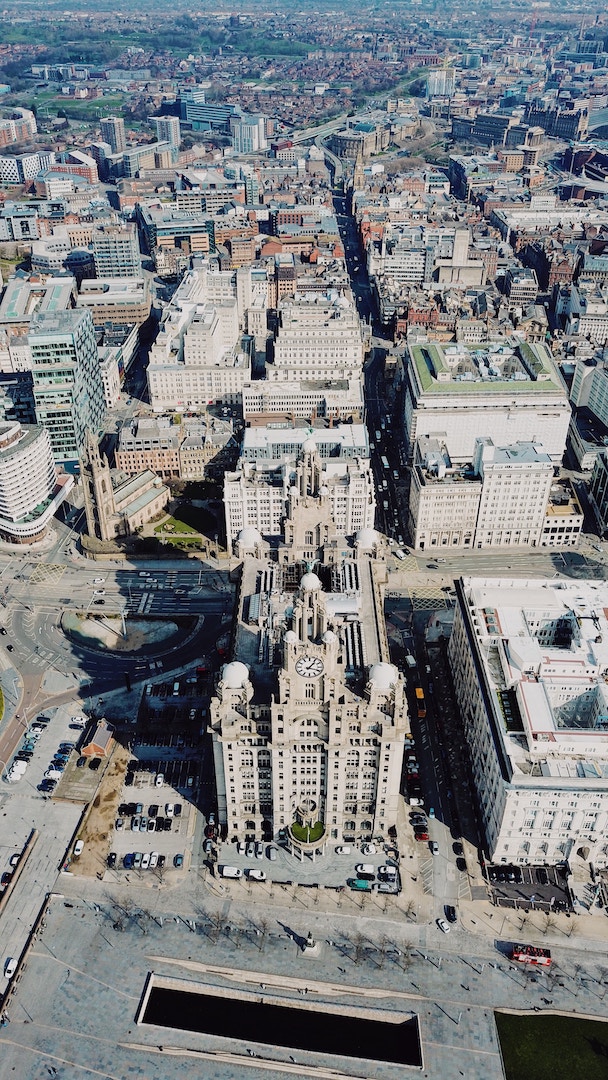 HULL
Many raised a questioning eyebrow when Hull was named the UK's City of Culture in 2017. Those eyebrows are now very much set to straight; the city has gone from strength to strength since and now boasts a thriving cultural and creative scene to match the best of them. With an average monthly property price of Hull £427, there'll be plenty of coin left over to experience the best of the city's concerts, shows and theatre. With a regeneration project in motion and an Arts Council on the cutting edge with new installations, studios and continued investment, this is a place seriously on the up. Catch the wave before it peaks.
STOKE-ON-TRENT
The good people of Stoke-on-Trent are paying an average price of just £481 a month to live in a city of real architectural intrigue. The bottle ovens formerly used for baking pottery are unmissable, the red brick universities proud and noble, and Biddulph Grange Gardens, particularly the gold cow at the entrance and Japanese quarter, truly unique. The city's fine tradition for ceramics (it's the World Capital of the stuff) means kitting out your crockery cupboard is a doddle (and a damn lot of fun, too). As good an excuse as any to move here, we think.