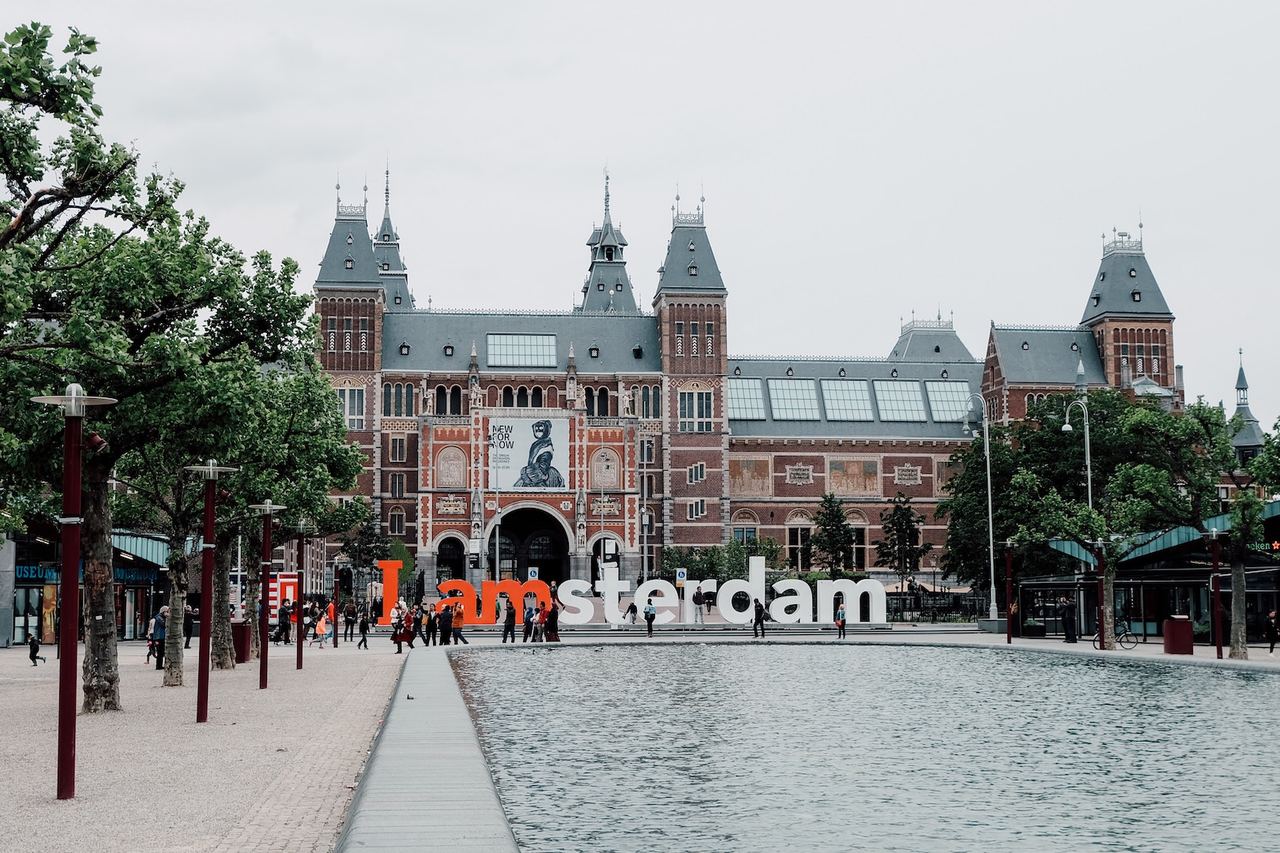 Surprisingly tasty and super strong, edibles laced with cannabis are the one type of brownie you should not scoff with abandon. The space cake takes up to two hours to kick in, and it's recommended to only eat half at first, to test the strength and settle in nicely. Don't be tempted to eat the other half if you don't feel anything straight away – bide your time.
Well, we're here to talk about arguably the world's space cake capital, Amsterdam. Since there are hundreds of coffee shops in the city, with many of them selling marijuana related products, it's not hard to hunt one down. However, some places are a little more seedy or touristy than others, and should be avoided. If you're after a legal high in the right setting, then check these; our 5 IDEAL places to try a space cake in Amsterdam.
ORIGINAL DAMPKRING 
Located near the city's floating flower market, this place is perennially popular with locals and tourists alike. Here, hipsters rub shoulders with yuppies, and people of all ages come to enjoy high quality edibles and smoke. Spacious yet cosy and with plenty of seating, Original Dampkring is the place to come if you're visiting the city with a large group. This coffee shop feels a bit like you're in someone's living room; no bad thing when there's weed on the agenda. Interesting decor which channels channels Arabic, Boho and Buddha influences and loads of intriguing lights are just great to look at when the high hits you. Oh and, this place famously appeared in Ocean's 12 when Brad Pitt, George Clooney and the gang came to discuss their 'business'.
COFFEESHOP SOLO 
This one is a little out of the way and all the better for it. Located to the east of Nieuwmarkt Square on  Korte Koningsstraat, its off centre position means a more relaxed, chilled out vibe. Coffee Solo seats around 15 people, and we're huge fans of their comfortable booths. Since it's small, intimate even, the staff are friendly and chatty and are never too busy to offer you tips. If you're after a quiet place to get your legal high and like your space as well as your cakes, this is perhaps the best place in the city to come.
BLUEBIRD
Another one that is a little out of the way, Barney's is an easy-going spot catering to both green fingered and red eyed locals and tourists. The walls are adorned with paintings and murals of exotc birds and everything is rendered in deep green hues, channeling a jungle-like vibe. They also have home-made Dutch pancakes, ideal for your munchie cravings. If you get that familiar hunger pang after your space cake, then a few stroopwafels (a traditional Dutch treat) are ideal. We mention green fingers earlier because at Bluebird, there's a large seed library here, too. Alternatively, an even more extensive range of seeds exists online. Be aware that in the UK, whilst possession of seeds isn't illegal, germinating them is. Perhaps just keep them as a mantelpiece souvenir, we think.
BARNEY'S COFFEESHOP
A short walk from Centraal Station, Barney's is an award winning coffee shop. Unlike a lot of the 'weed cafes' that channel the boho vibe, Barney's is kitted how with fashionable designer decor, setting a more upmarket and sophisticated tone to your high. Their weed cake completely conceals the taste of marijuana (for better or for worse), and there's actually a decent cup of Joe here, too. They also have a massive selection of award winning seeds for the horticulturist or the curious in you.
LA TERTULIA 
Established in 1983 and ideal for canalside chilling ever since, La Terulia is a gorgeous little coffee shop channeling the impressionist art of Van Gogh and the serenity of green (plants that is) in their Crystal Garden. As well as selling the good stuff, they have a large selection of bongs and papers available for the cann-oisseurs among us. The family run vibe gives everything an easy, gentle flow which will put you in the right frame of mind for kicking back and enjoying the vibes. Lovely stuff.
Sponsored by: