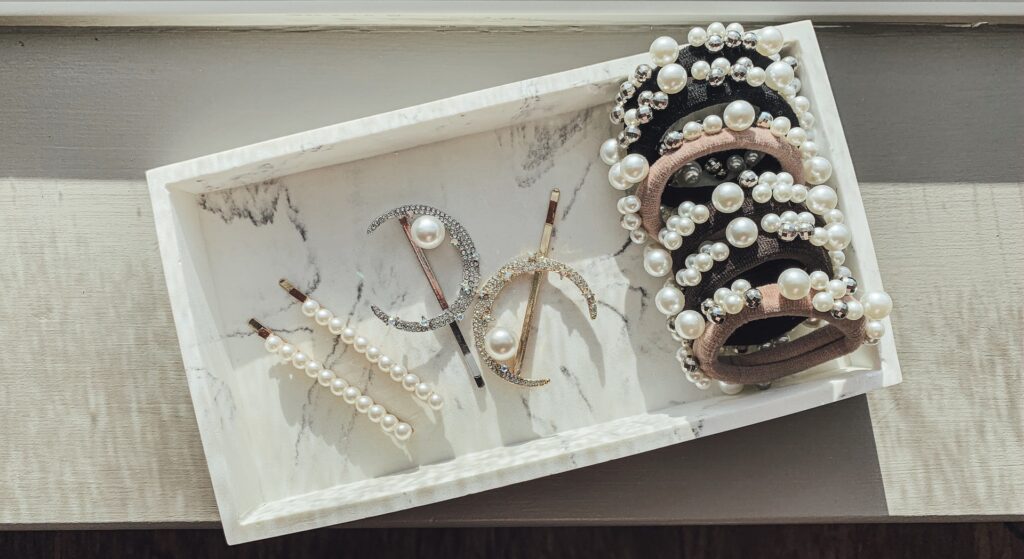 Because if they're good enough for Harry Styles, they're good enough for us. Should we finish the article now? Case closed.
In all seriousness, here at IDEAL we've only just seen the iridescent light where pearls are concerned, and not just because the style(s) icon Harry helped shed their twee, conservative image. Indeed, we've never really been in that style camp, like the Bree Vanderkamps and Jackie Kennedys of this world. However, call us fickle but whether real or faux, we're into them now. And if you need convincing too, here's 5 IDEAL reasons to wear pearls this winter. 
A MODERN EDGE
Timeless in style and unrivalled in sophistication, is there anything more classic and elegant than a pearl necklace paired with some pearl earrings? Whether in the kids' dressing up box or a grandmother's jewellery collection, you're guaranteed to find a pearl necklace to suit any age group.
While a single string of pearls will always have a place in the world, the actual world of pearls has been revolutionised into something more modern recently. Indeed, many modern designers have taken this classic gemstone (yes we know it's technically a mineral) and given them a refresh. From anklets to groovy chokers, all the way to pearl pendants, pearl jewellery has become modern and edgy, and we're very much here for it.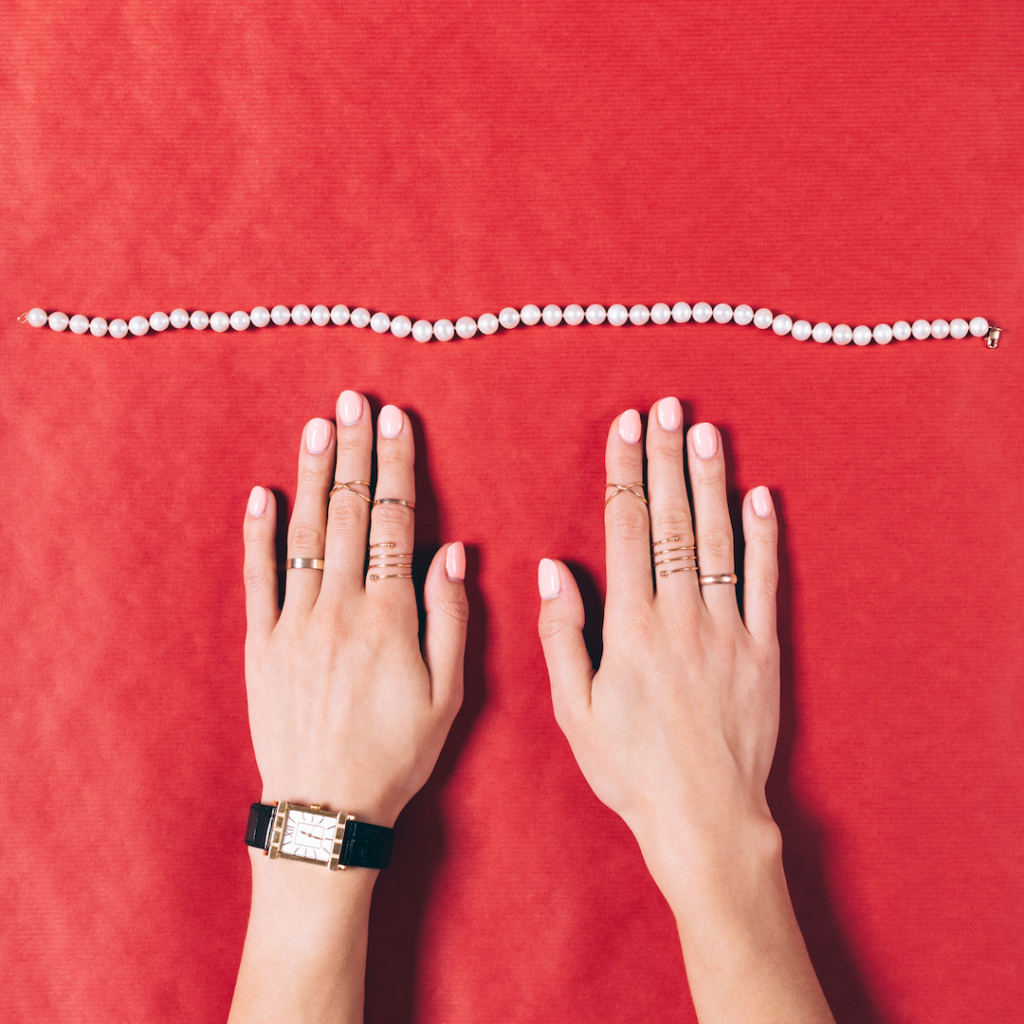 IDEAL FOR THE SEASON
As the saying goes, "pearls are always appropriate". However, while pearls are naturally beautiful all year round, we think that Winter is the ideal time for showing off the classic white pearl. Perhaps because it complements the shimmering look of the snow and ice so succinctly, or maybe because their timeless, elegant appeal makes them perfect (and flexible) for festive parties…whatever the reason, Winter is the season if you're in the market to buy pearls.
PEARL ADORNED CLOTHING IS SO EN TREND
If you've strutted your stuff down the local high street of late, or simply browsed clothes online, then no doubt you've seen sweaters and jeans decorated with pearls. Indeed, pearl-adorned pieces are everywhere right now. And if you can't beat them (you can't, we've tried), then join them…
The great thing about this trend is that you can actually do it all yourself. All it takes is an old blouse, T-shirt, knit or long sleeve top and a few pearls or buttons to create a statement top this season and the next. The secret to giving clothes a new lease of life lies in your own creativity, but if you're stuck for inspiration, simply add to the collar of an old shirt or blouse for that funky effect. Just remember, Pearly Kings and Queens this trend isn't. Instead, channel a 'less is more' mentality for best results.
And the good news is that pearl embellished sweaters are transeasonal, meaning you can wear them beyond this Autumn and Winter. Lovely stuff!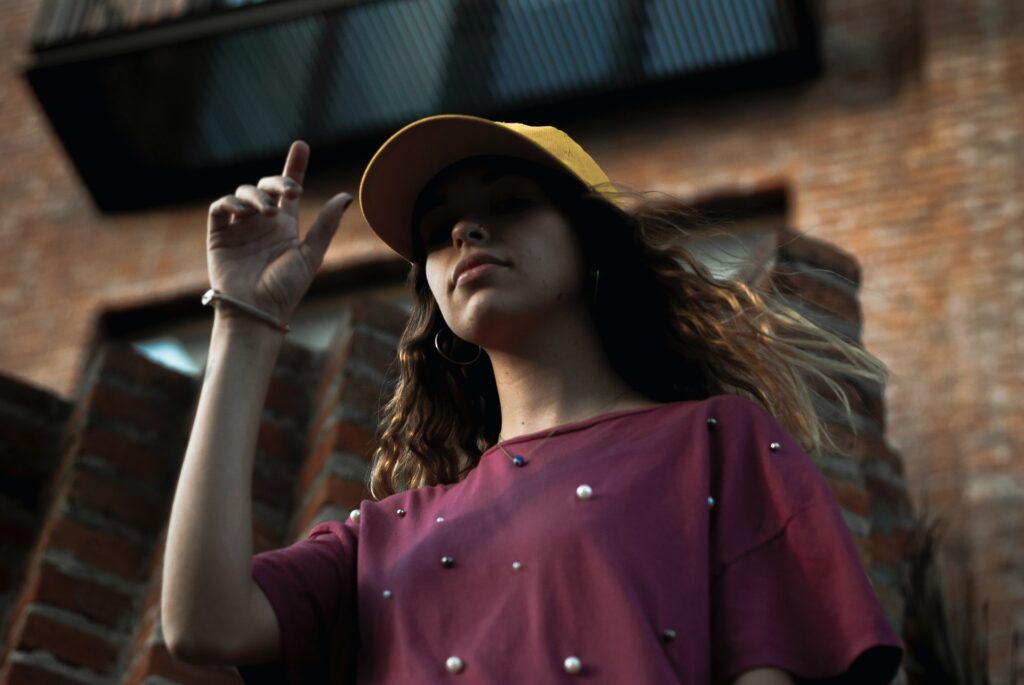 THE PEARL'S YOUR OYSTER
Pearls come in many shapes, sizes and colours. For example, pearls can be perfectly or slightly round, as well as semi and completely baroque. In fact, most natural pearls are irregularly shaped, falling into the category of completely baroque.
When it comes to colour, they range from light to dark tones. Akoya pearls are considered the most classic white pearls, whereas the Tahitian pearls come in the rarest shade of peacock green, making them the darkest pearl type. Furthermore, the pearl's glow is the most important indication of the pearl's quality. Because of these characteristics, pearls are used to design all kinds of jewellery from chunky pearl necklaces to mismatched pearl earrings to pearl hair clips. It's this versatility which makes them such a great fashion choice this Winter
THEIR SYMBOLISM
There are so many symbols and myths behind pearls which bring an added sentimental value to the wearer. The pearl experts at The Pearl Source explain "the gems are believed to offer protection, as well as attract good luck and wealth. They are well-known for their calming effects. Pearls have a way of bringing balance to your karma". And let's face it, while we're not big believers in superstition, after everything that 2020 has bought us, we could do with a little luck. A sign of the times, indeed!