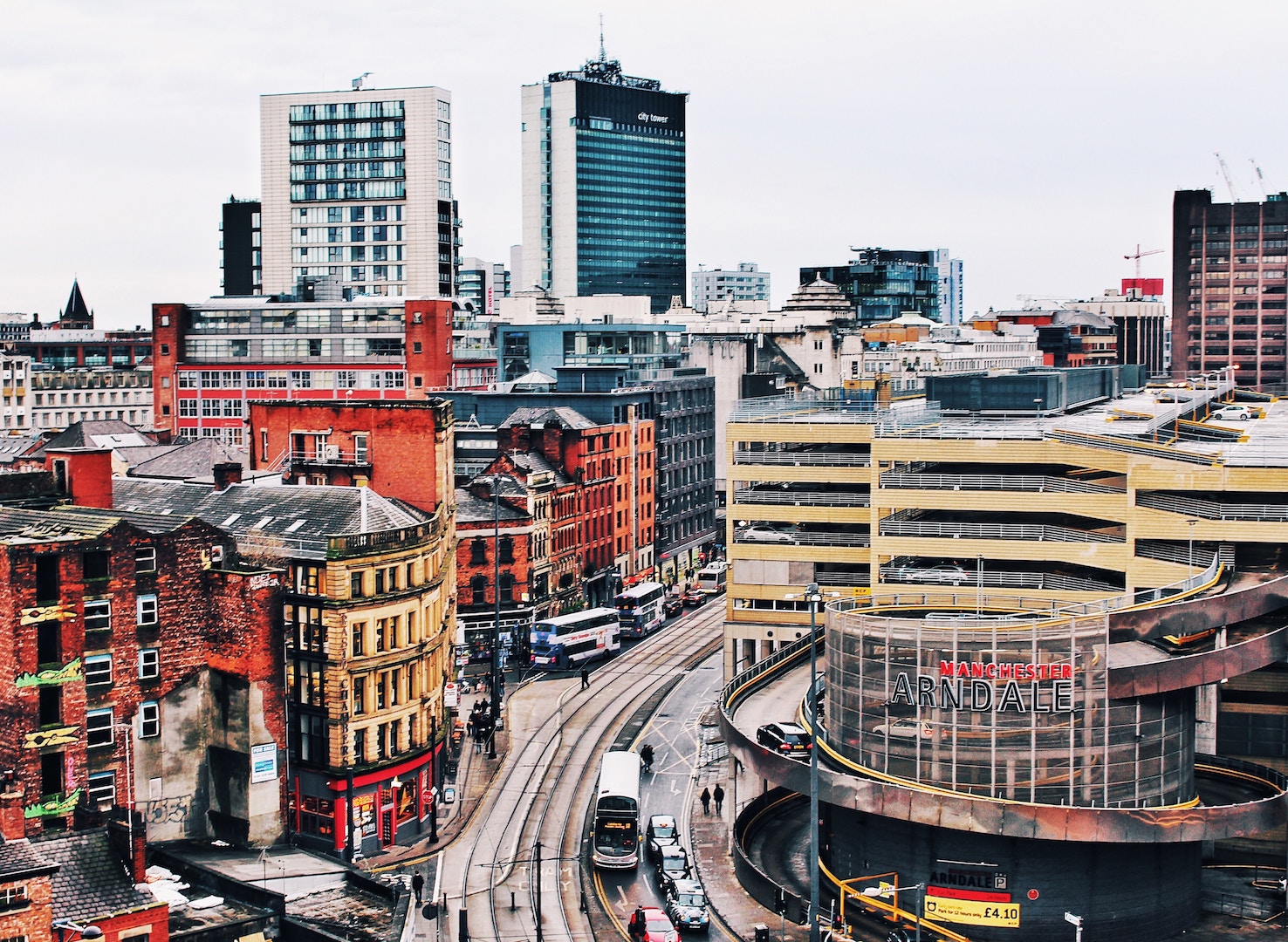 The birthplace of computers, railways, football leagues, Oasis and of course, Vimto…Manchester must be doing something right. But while the city's most famous sons so often sang of wanting to escape it, these days the young, the hip and the cool are instead flocking to the city. On the up, and that's for sure, and now widely recognised as one of the most dynamic and thriving places in Europe. If you're still on the fence, then read on; our 5 IDEAL reasons you should move to Manchester.
THE PICK OF PROPERTY
Manchester currently sits in a very sweet spot indeed, of being the focus of much regeneration and investment, but with property prices yet to catch up. As a quick comparison, the average house price in London comes to around £483,400, whereas in Manchester, it's £167,700. To put the affordability of northern property into perspective, it's worth comparing what you could buy for the same price in the North compared to in London. In London, for instance, you could buy a two-bedroom apartment for £500,000, whilst in Manchester, you could purchase a spacious six bedroom house with a garden for the same price. Rental prices follow similar relative patterns.
Because of recent regeneration, there's a far greater scope of choice and bang for your buck, too. Some of the best locations include Deansgate and the Northern Quarter; certainly worth a look. Consider a little weekend of reconnaissance and recreation; a serviced apartment from Native Manchester , for instance, starting at just £79 a night, will give you a sense of that greater bang for your buck in the Rainy City.
NIGHTLIFE NIRVANA
If going out and having a drink with friends and colleagues is something that's important to you, then firstly, where's our invite? And secondly, rest assured, Mancunians love a drink or three, and as such there are plenty of pubs, bars and clubs to choose from here, with something to suit everyone's esoteric tastes and differing spending styles.
Oxford Road is where you'll find most of the budget-friendly, student-focused bars. Or if you're looking for hipster vibes, then the popular Northern Quarter has a wide range of options to choose from. Spinningfields is home to the more upmarket restaurant and bar scene, or you can check out the buzzing LGBT scene at Canal Street, home to Manchester's gay village. Never has 'something for everyone' sounded so succint.
ESCAPING THE CITY IS EASY
Manchester has undergone a massive amount of regeneration since the turn of the century, and it's not difficult to miss. In the city centre, you'll find an appealing combination of Manchester's proud industrial history with viaducts, towering mills and a large canal network, plus the sleek, modern glass and steel structures that power its digital future.
But, if the urban setting gets too much for you, it's really easy to hop on a train or get behind the wheel and hotfoot it out of there for the weekend. Some of the many nearby, rural areas to visit include Flixton, Broadbottom, Disley and Dobcross. 
CREATIVE JOB OPPORTUNITIES
Who says that you need to move to London to get 'the right' career these days? Manchester is quickly becoming a creative powerhouse in the North, and when it comes to career options, there's plenty for everybody. The city centre is home to a wide range of industries from banking and finance to charities to digital agencies and creators, and just up the road at Salford Quays you'll find MediaCity and the ITV studios – the perfect location for anybody looking to move for a career in film and TV. 
A FINALLY FLOURISHING FOOD SCENE
Each October the food press delivers a familiar refrain; no Michelin stars for Manchester. Again. Well, while we've long been convinced of the quality of the city's restaurants, this year the dining options across the city truly have kicked up a notch. The little red book is surely set to notice.
Leading the pack is Mana, a Scandi/Japanese mash-up led by Noma alumni Simon Martin and garnering rave reviews across the board. Also receiving recent praise and no less delicious is Gary Usher's Kala, which elevates the humble into something truly brilliant. Then there's Masterchef winner Simon Wood's restaurant, Wood, Stockport's Where the Light Gets In and heavyweights Dishoom and Hawksmoor. In short, this is a city whose food scene is positively thriving.