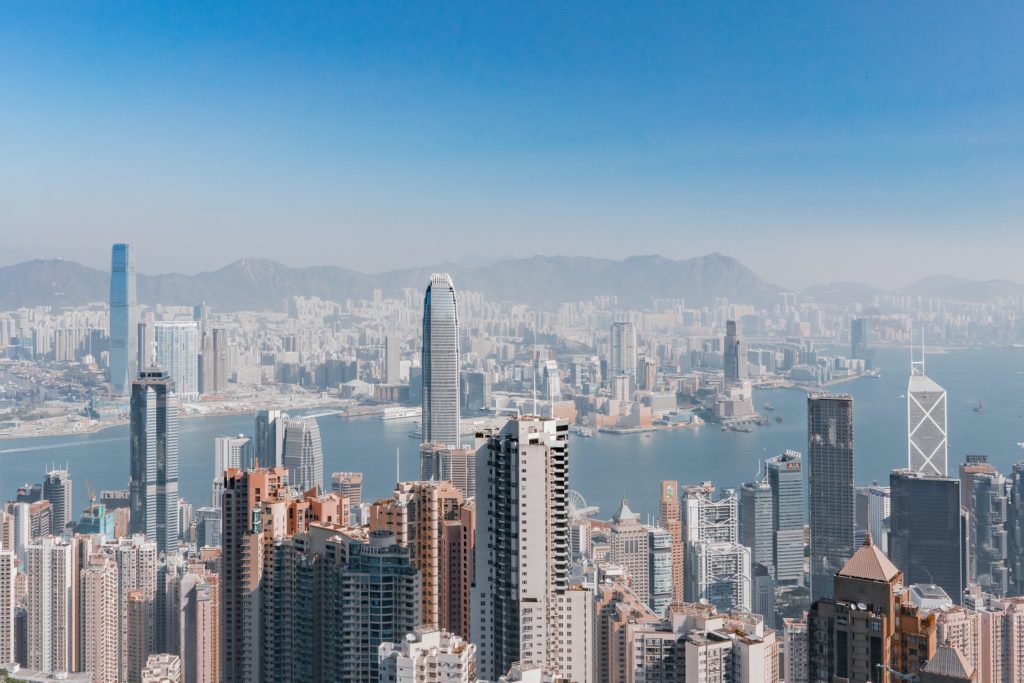 Hong Kong is one of the busiest metropolia in the world, defined by towering skyscrapers that mingle with the clouds and a breakneck, bustling energy which doesn't immediately mark it out as a kid friendly destination.
But away from the relentless pace of the streets, Asia's World City has so much to offer families looking for adventure and ataraxia, equally.
It's also an incredibly accessible place, convenient to get to and around. Hong Kong is well connected to other major capitals of the world, with flights from Melbourne to Hong Kong taking just 9 hours, or London to Hong Kong clocking in at under 12. Once you're there, travel within the city is fast, safe and incredibly efficient. Just get yourself an Octopus Card, hop aboard the MTR (Multi Transit Railway) and you're good to go!
Now, all that's left is to write your itinerary. We're here to help with that; here are 5 IDEAL things to do in Hong Kong with kids.
ANIMALS & RIDES AT OCEAN PARK
It's no doubt that theme parks are some of the best places to entertain the whole family and Hong Kong's Ocean Park is no exception. This oceanarium has everything from thrilling rides to animal displays and shelters focusing on conservation and education.
Indeed, Ocean Park is one of the largest theme parks in Asia, attracting more than 7.7 million people every year. If it's truly elite animal interaction you're after, then Hong Kong's Ocean Park boasts penguins, sharks but best of all, pandas! And what kid doesn't love pandas? Here, they have two, Ying Ying and Le Le, as well as red pandas if your cuddly quota hasn't yet been reached. Visitors can also get up close and personal with dolphins, seals, and more.
But it's not just about the animals here. In addition, Ocean Park has some adrenaline raising rides (as well as some more kid friendly ones) to satisfy even the most ardent thrill seekers in the family. The Wild Twister is perhaps our favourite, defying gravity and providing awesome views of the famous Hong Kong harbour…what's no to love?
One day tickets will set you back a cool HK$498 (around £50) for adults and HK$249 for children aged under 12, but there's so much to see and do at Ocean Park that you might be better off adding on a FasTrack ticket for an extra HK$280 which grants priority access to seven rides. Worth it to beat the queues, we think.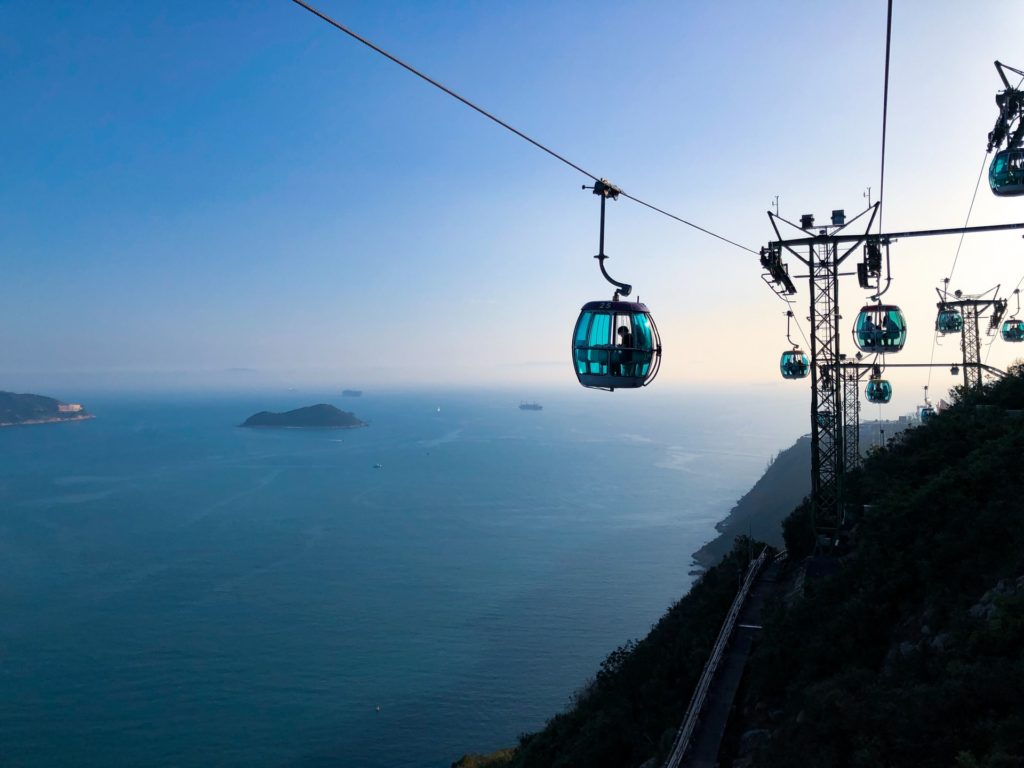 EXPLORE THE HONG KONG ZOOLOGICAL & BOTANICAL GARDENS
The oldest park in the city and one of the oldest zoos of its kind in the world, the Hong Kong Zoological and Botanical Gardens was built in 1860 and spans 5.6 hectares. But enough of the facts and superlatives, you're wondering what animals you can see, right?
You won't be disappointed; not to be outdone by Ocean Park, this older, somehow more regal park boasts a rare selection of primates, including the Bornean Orangutan, Buff-Cheeked Gibbon and Golden Lion Tamarin to name but a few. There are also birds and reptiles on show; who doesn't love checking out flamingos or the scarcely seen Sacred Ibis?
But perhaps the best part of the Hong Kong Zoological and Botanical Gardens is the park area itself; sprawling, lush and an oasis of calm in the urban jungle, with over 1000 indigenous, tropical species of plants. A morning of letting your kids roam, satisfying their innate childlike curiosity, sounds perfect to us.
The park is open daily from 9am to 4:30pm and admission is free.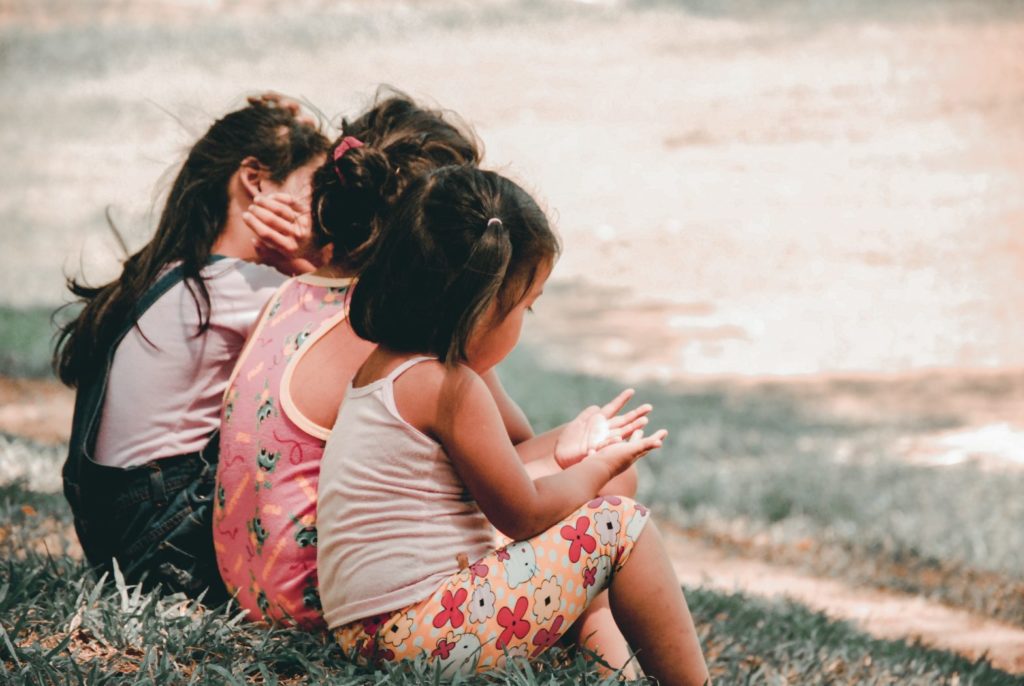 VISIT THE HAPPIEST PLACE ON EARTH
Not to be outdone on the rides front (we're sensing a theme here), Disneyland, the self-proclaimed "happiest place on earth", has an outpost in Hong Kong with all the usual magic, awe and wonder we've come to expect from this world conquering brand.
The list of things to do in this magical land, housed on Lantau Island, is endless; kids can get to watch colourful parades, meet their favourite characters, go on rides, and watch live shows. Some of the key attractions include Tarzan's Treehouse, the Jungle River Cruise and the Hong Kong Disneyland Railroad, to name but a few.
If you're heading here straight from the airport (we understand, sometimes it's just too hard to contain the kids' excitement), then it's an easy trip. Hong Kong International Airport is also located on Lantau Island, and is just a 15 minute taxi ride from Disneyland. Just look out for a blue taxi and be prepared to pay around HK$140 (around £15). Buses and trains between the two are a little more convoluted and take more than an hour in total – not exactly the definition of stress free travel with the kids – so we'd recommend the expense of a taxi here.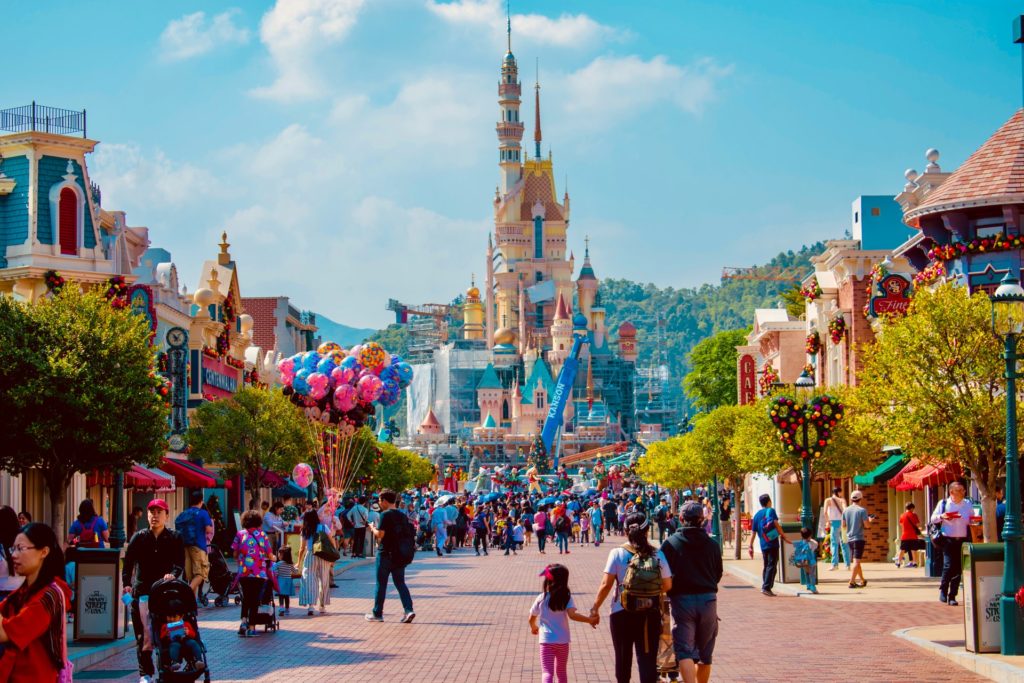 EXPLORE THE MUSEUMS
For an educational as well as entertaining time for both kids and parents, then visiting the Hong Kong Museum of History is a great way to learn about the origins and life of the city. The crown jewel of the museum is a massive exhibition known as The Hong Kong Story, a display which covers more than 7,000 square feet and occupies two floors. It takes you on a journey through the history and development of Hong Kong with more than 4,000 displayed items including life-size replicas and audiovisual presentations.
The Hong Kong Science Museum, which is just next door, is great for any kids with a curious disposition. That's all kids, then. Here, they have a 'computer classroom' which isn't nearly as boring as it sounds. Inside, kids can interact with several different machines and learn how they function, the most popular of which is a driving simulation which occurs in a real (though static) car. There's also a science movie theatre that showcases the many wonders of science besides having more than 5,000 other displays and exhibitions.
ENJOY THE INCREDIBLE SYMPHONY OF LIGHTS
The world's biggest permanent light show, where 40 buildings around Hong Kong illuminate in perfect harmony, is a massive, jaw dropping spectacle which the kids will love. This dazzling show, set against the impressive backdrop of Victoria Harbour is a truly unforgettable experience and the perfect way to both round off your trip and this article. Bon Voyage! Or, as they say in Hong Kong, 一路順風.