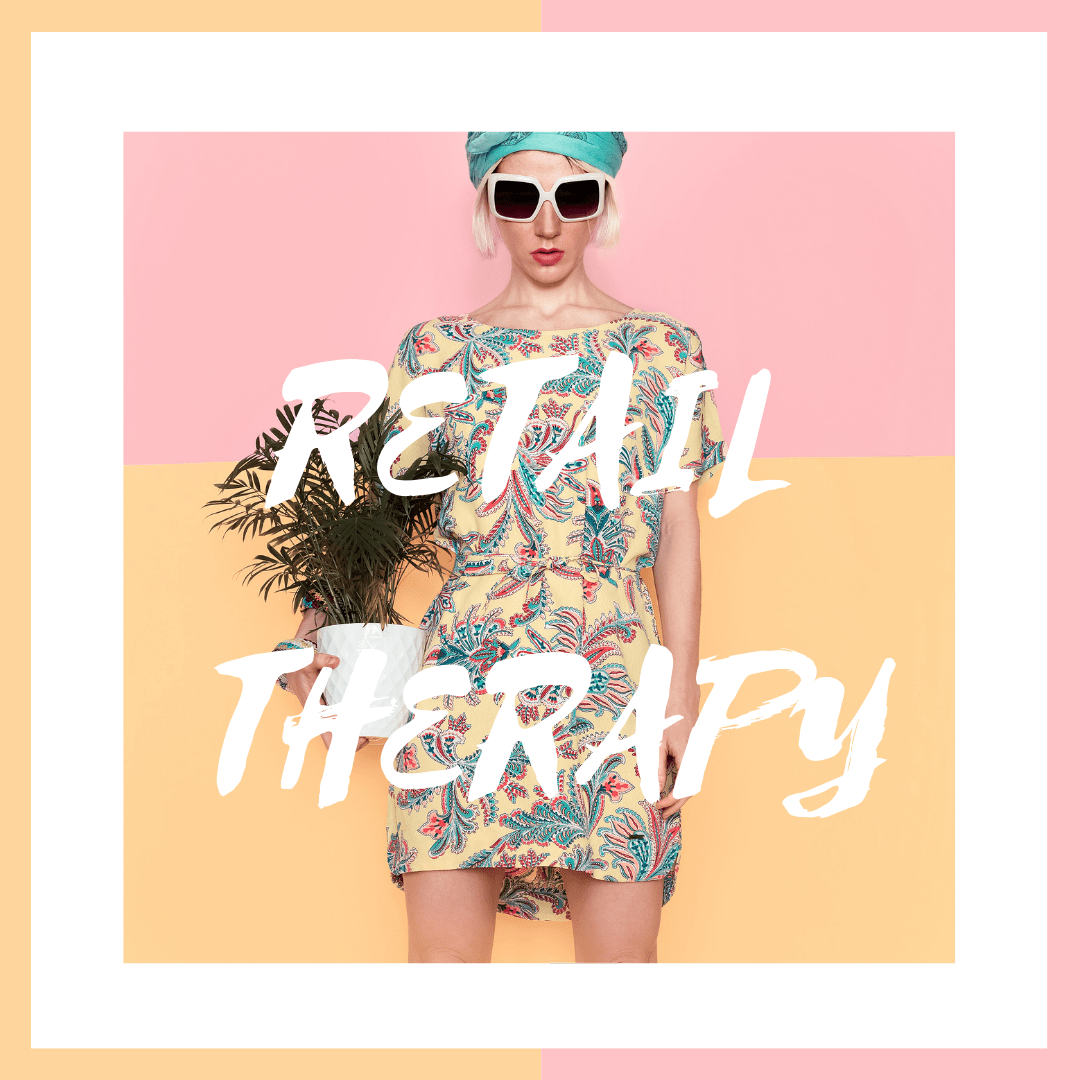 Here at IDEAL we realise that there's more to this crazy dance than the accumulation of 'stuff'. A life of accruing possessions will only accrue dust. Oiling the Capitalist wheels with your wallet won't bring clarity, of that there's no doubt….
But who can deny the positivity that a bit of pampering brings? There's nothing wrong with taking a look inwards from time to time, letting go and just spoiling yourself. But with the collective consumerism out of control and bringing the climate to its knees, it's high time our purchases prioritised sustainability. So, we're sharing a few things bringing us a little peace of mind right now which won't harm the planet; our own spot of retail therapy, if you will, with these 5 IDEAL things we're into this week. Go on. You deserve this.
BEE GREEN WRAPS 
'Single-use' may have been the Collins Dictionary's 'Word of 2018', but that hasn't stopped people using the phrase, and the item, more than ever before. One of the worst culprits is cling film; more than 1.2 billion metres (or 745,000 miles) of the stuff is used by households across the UK each year – enough to go around the world 30 times! 
Fortunately, there are now many great alternatives to single-use plastic out there, so there's no excuse to continue buying zip-lock bags, cling film, and plastic bags. What's more, being plastic-free can be stylish, practical and good for the planet. That's where Bee Green Wraps come in; a clever, plastic-free alternative to cling-film. 
Reusable, organic and 100% natural, each wrap is made from beeswax, jojoba oil and cotton. The wraps are produced on a small-holding near Sydney from organic Australian beeswax, then imported by boat to keep their carbon footprint to a minimum. Not only practical for reducing cling film and foil consumption, Bee Green Wraps have stylish limited edition prints, too. 
Unlike other brands, Bee Green Wraps use dammar oil rather than pine resin, making them more durable and avoiding the wax 'bobbling' found on other beeswax wraps after washing. Simple and easy to use, if properly cared for each wrap should last around a year – and when they run out of life, simply bury them in your garden to compost! What's not to love?
---
ECO WARRIOR BY THE LITTLE SOAP COMPANY
Plastic-free, vegan, sustainable, biodegradable and recyclable; ECO WARRIOR by the Little Soap Company (£4/100g) is changing the way we cleanse forever, with a collection of six thoughtful, high impact, job-specific bar soaps, each with its own distinct use and bespoke essential oil blend (no synthetic fragrances here, thank you very much).
ECO-WARRIOR is helping to eliminate untold single use plastic bottles, tubs and tubes from sinks, bathrooms and wash bags across the country. We're fans of their exfoliating bar – made with citrus essential oils and oatmeal (a superfood for skin and a natural exfoliant) to help reduce excess oil and soothe skin irritation and itching. 
For those with skin prone to outbreaks, their sensitive facial bar is made from a blend of chamomile and calendula essential oils. This ultra-nourishing facial bar is gentle enough to use even on really sensitive skin; result! Oh, and lets not forget their shampoo bar. Containing orange and ginger essential oils and pink clay, this solid bar cleanses, conditions and moisturises the hair whilst also negating the need to plastic. Why take two bottles into the shower when one bar will do?
---
STOJO BROOKLYN'S POCKET & BIGGIE CUPS
No more judgmental eyes from the local barista or other coffee shop patrons, Stojo allows you to expand and collapse that takeaway cup of yours into a leak-proof disc, perfect to pop in your pocket or bag and take on-the-go. What's more, Stojo features a sleeve to protect your fingers from the heat of the hot brew, but still gives you that nice warm feeling to wrap your hands round in the winter; perfect. Biggie has the same features as the Pocket Cup, but gives you 33% more room for your drink, plus comes with a reusable straw, perfect for your iced drinks and smoothies (you can borrow it for your post-work drinks, too!). 
With an RRP of £11.99 for the Pocket Cup and £14.99 for the Biggie, after a few weeks of taking your homebrewed morning coffee to work with you, your Stojo will have paid for itself and you'll have helped save our planet from those wasteful single-serve cups in the process. Each Stojo is designed for thousands of uses, plus is free of BPA's, phthalates, leads or glues, and it's top-rack dishwasher safe.  
Available from John Lewis, Oliver Bonas and Selfridges, or online at www.auteurlimited.co.uk
---
BAMBOO TOOTHBRUSH FROM THE HUMBLE FOUNDATION 
Dental professionals advise you to replace your toothbrush every three months, but christ is that a lot of plastic going in the bin every quarter of a year. Indeed, it's estimated that 3.6 billion plastic toothbrushes are used worldwide every year and the average person uses 300 in their lifetime. 
Enter the world's top selling bamboo toothbrush. Made from 100% biodegradable bamboo and sustainable bamboo –  and also vegan friendly – the Humble Brush is the most sustainable way to keep those teeth clean.
What's more, with every Humble Brush purchased, a proportion goes to funding the Humble Smile Foundation, a cause dedicated to preventing oral disease in areas that need it most around the world. Their humble vision is to prevent suffering caused by oral disease, not only achieved by providing the toothbrushes and toothpaste that we all take for granted but also by providing education and urgent care to vulnerable children around the world. Do your bit to give back by buying an eco-friendly and socially responsible toothbrush today.
Available from Boots, Co-Op, Superdrug, Holland & Barrett, Waitorise, Co-op and other retailers. 
---
'HOW TO GIVE UP PLASTIC' BY WILL McCALLUM 
Not content with your purchasing power? Want to get educated too? Then 'How To Give Up Plastic: Simple Steps to Living Consciously on our Blue Planet' is well worth a read.  Written by Will McCallum, Head of Oceans Greenpeace, this British book is at the forefront of the anti-plastic movement and offers tips on all those tiny, daily changes you can make to your routine which make a huge difference to your environmental impact. This is one which, once you've read, you should definitely pass along to a friend.
---
While you're here, do check out our tips on 5 IDEAL ways to reduce your plastic use.