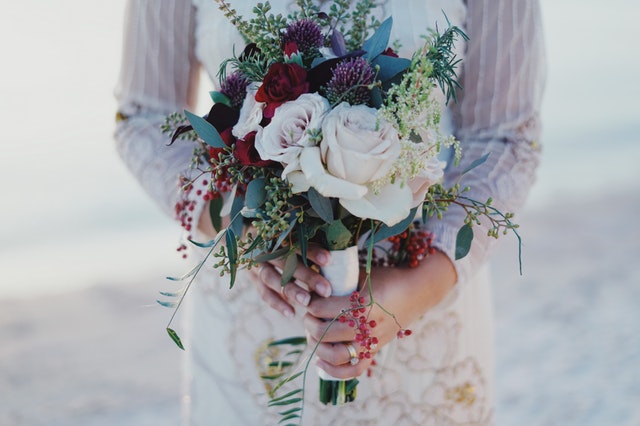 With all eyes on you as you walk down the aisle, and a lifetime's worth of looks in photo albums and on Facebook, getting your wedding dress right is as crucial to your big day as choosing the right husband. It can be a stressful, perilous journey; pitfalls, mishaps, budget limitations and time constraints mean you have to set your sights a little lower, higher, or even sideways, but with our help, it's all smooth shopping based sailing from here on in; our 5 IDEAL tips for choosing the perfect wedding dress.
START EARLY
Common knowledge dictates that you need to start looking for your dress at least nine months before the big day. This is to allow time for your dress to be ordered and for any alterations to be made. However, before you even start shopping, you should decide on the theme of the wedding so you can match your dress to the overall style and vibe, and cut out a fair bit of the faff in the shopping process. Is it going to be a casual garden party, a barn dance or a more regal affair? Choose a few specific words to describe the type of wedding (mood boards at the ready) you want to help narrow down your dress selection before your first bridal boutique appointment.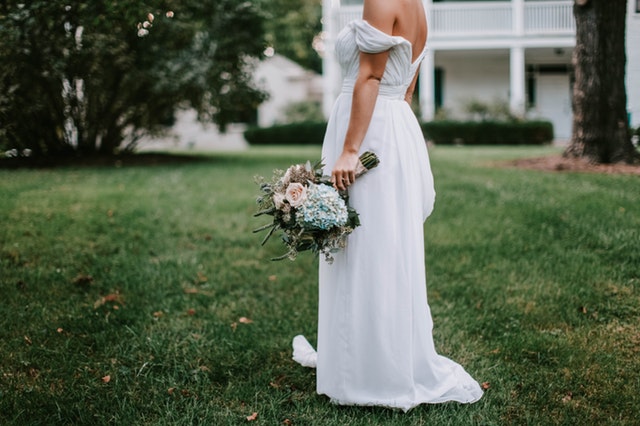 KNOW YOUR STYLE
Warning – during the next few months you're going to be baffled by loads of wedding dress jargon. Brocade, charmeuse and georgette, anyone? Nope, us neither. But one phrase you do need to know regards the type of silhouette you want – in other words the shape of the dress. There are endless options of silhouettes like mermaid, A-line, sheath and empire. Once you know the shape you want, you can start looking at the finer details such as ruffles, bows and pearl buttons. If, conversely, you start with those details and fall in love with something fast, you may end up with a dress that doesn't actually flatter your frame. 
Of course, if you are not sure of what will work well, and don't fancy a gamble on such a big decision, you could consider opting for something simple, classic and dependable like a lace wedding dress. Neither minimal nor too extra, it's the perfect foundation from which to accessorise and glam up in other areas.
CONSIDER THE WEDDING LOCATION
The type of wedding you're hosting, as well as its physical location, should play a part in your choice of dress. An oft overlooked aspect, the sense of place should be reflected in your style. Should you be planning on having a daytime ceremony by the beach, for instance, then ball dresses with long trains should be ruled out as they'd look (and feel) totally inappropriate. On the flipside, if your wedding falls into the formal bracket, and is being held in a church, a sassy and revealing number might not suit the mood. View this advice as a useful tool in narrowing down your options, rather than allowing it to restrict you.
BEST BUDGET PRACTICE
It's such a well established fact that it barely needs repeating, but we'll do it anyway, for posterity's sake; weddings are seriously expensive. Sticking to your budget is nigh on impossible, but it's crucial that you behave within your means during the dress buying process. Set an amount, sternly, that you wish to spend on the dress and inform the salesperson before s/he start giving suggestions. You will meet lots of stylish dresses along the way, and without a budget, you might end up falling for the one that will only drain your funds. Seek trustworthy sellers like JJ's House who have items in their bridal collection to suit every budget.
GET THE TOP RIGHT 
With so much focus on the train during the all important aisle walk, it's often forgotten that actually, this is the least important (see: least photographed) part of the dress. Most people are going to notice the top of the wedding dress first, and you'll find that many of your wedding photos will be taken from the waist up. Therefore, make sure that the top half of your dress has all those important little details that you're looking for. That's not to say you should ignore what the bottom half looks like, but it's better to sacrifice some details here than the other way round.