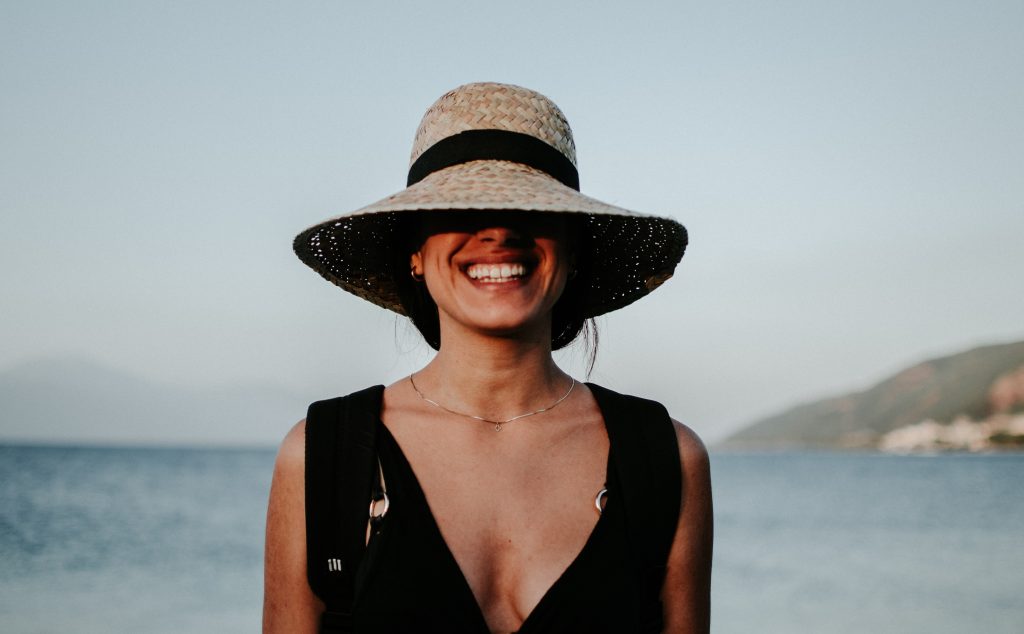 As the scorching summer heat arrives, along follows the hat season. Whether it is wedding guests revelling in the sunshine or enjoying a summer soirée with friends, there's a vast array of millinery on show during the summer months. However, avoiding "hat hair" should also be top of your agenda when it comes to planning your look for events. Celebrity hairdresser Asgar Saboo gives his take on avoiding the dreaded kinky, frizz that comes with hat hair, as he offers his styling tips for different hair types this summer; Here's 5 IDEAL ways to avoid hat hair this summer 
GO STRAIGHT
A look favoured by many, the straight style is a simple yet effective way to exhibit your luscious locks under a vibrant hat. Admittedly those with straight hair have it the easiest, as they already have the ideal texture. Using a comb, centre part your hair and remove any kinks with straighteners. Simply wear down or create a low pony tail using a mixed bristle cushion brush. Finally, apply a smoothing anti-fizz product to wet hair before styling to eliminate any frizz.
THE LOW BUN
This is one of my favourite looks, allowing you to make a statement while simultaneously oozing elegance and sophistication. Every year I look out for this style at various events, and every year it doesn't disappoint. Create a zigzag part from the front of your hairline that extends to the middle of your scalp, using a rat-tail comb. This is best on unwashed hair. Apply a mattifying gel to slick, then comb hair back into a tight low ponytail for a sleek summer 'do'. To achieve the bun, simply twist the strands and secure with grips.
CURLY HAIR
Embrace your natural curls this summer by using Frizz Ease styling foam to create natural movement to the hair. Upon removing your hat, run your fingers through your locks, lifting the hair from the root. Alternatively, texturising spray is also an adequate tool to help maintain volume.
SHOULDER LENGTH HAIR
For shoulder-length hair, I would recommend a traditional blow dry, or to add some flow and movement why not opt for hair straighteners to create a flat wave? This can be done by clamping sections of the hair and creating the letter "S". For added texture, a little salt spray goes a long way.