If there's one place we should be turning to for advice on all things fashion, design and style, it's the Pantone Color Institute. What they don't know about colour isn't worth knowing and, at the end of each year, they announce their highly-anticipated Pantone Color of the Year for the year to come. A lot of time and research goes into determining the shade that they believe is going to dominate our homes and offices, from looking into trend forecasts to studying colour psychology and more. 
This year, it's the turn of Living Coral (16-1546); a warm, bright and vibrant colour, which is said to be both welcoming and engaging. There are so many ways you feature Living Coral in your day-to-day life, from a bright piece of clothing to a stand-out shade of lipstick. But why not incorporate it into your home and enjoy it domestically, all year round? With this in mind, here are 5 IDEAL ways to incorporate Pantone's colour of the year into your home. 
ADD A PIECE OF STATEMENT FURNITURE  
Introduce a conversation-starting piece into your home with a statement item of furniture in Living Coral. This is ideal for giving your living room a pop of colour, adding a bit of excitement to your downstairs space and showing off your up-to-date style. Consider a unique, velvet chair, a painted side table or even a brightly-coloured table lamp in the on-trend hue.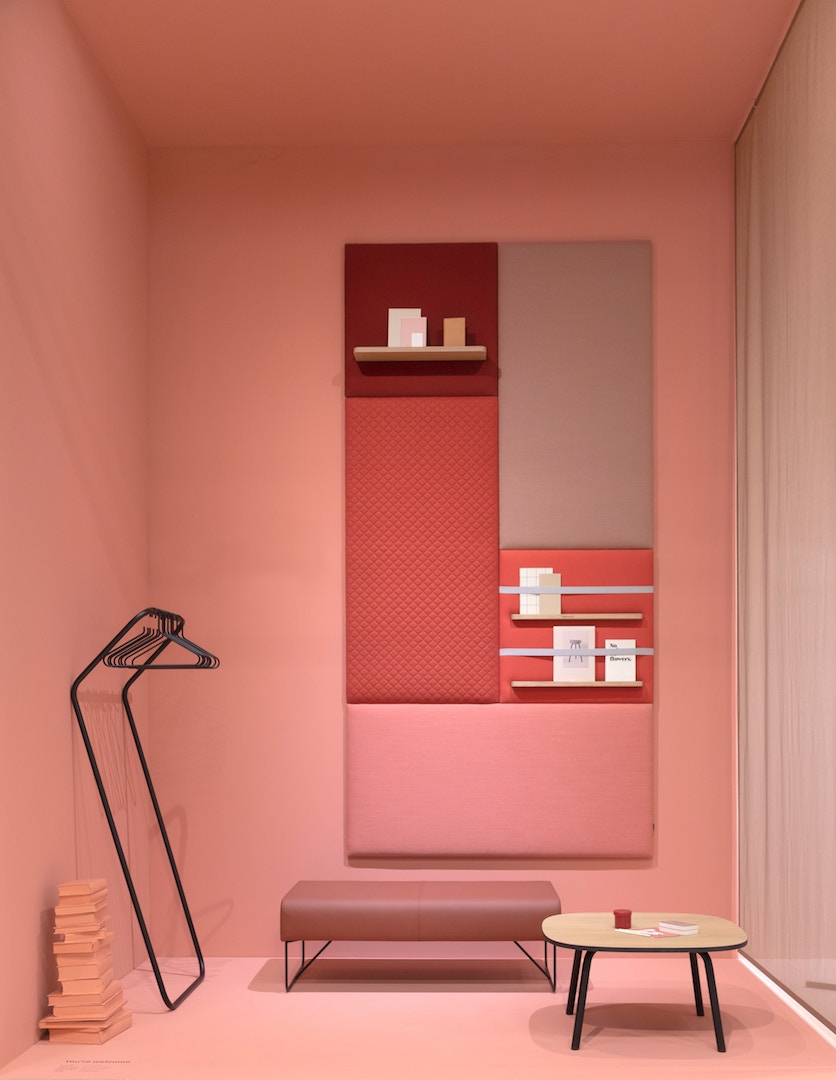 BRIGHTEN UP YOUR BEDROOM
Adding Living Coral to your bedroom is easy. Treat yourself to some new bed sheets that feature the coral shade in the pattern, or stick to plain white sheets and add scatter cushions or a chunky throw in that special colour. Alternatively, you could use it in your curtains or lamp shades and include some coral-coloured flowers on your window sill too. If you can't decide which idea you like the most, take a look at some storage beds, like those at the Divan Beds Centre, and mix it up from time to time; storing what you're not currently using in the under-bed drawers. Just don't overdo the shade; overkill is possible even in the most on trend colour schemes.
CREATE AN ACCENT WALL
A bold and beautiful way to incorporate Living Coral into your home is to paint an accent wall in one of your rooms. Bring life to your living room with a bright wall, featuring your favourite photographs in an assortment of different picture frames. If you'd prefer to experiment with the colour in a manner a little more subtle, the wall of a guest bedroom is the perfect place to let your inner interior decorator skills run wild.
ACCESSORISE YOUR LIVING SPACE
If you're less about statements and more about subtle tinges of colour, then opt for accessorising with Living Coral in the common areas of your home, in lowkey flourishes rather than broad, bold strokes. Put some coral placemats and coasters in your dining room and living room, pop a coral vase on the mantelpiece or add some new cushions to the sofa. Indeed, featuring small touches around the house can be just as impactful as a big and bold design decision.
LIVEN UP YOUR KITCHEN
If there's one room you can confidently add bright splashes of colour to, it's got to be the kitchen. Render the insides of your cupboards in Living Coral for a subtle touch of style, buy some shiny new coral coloured appliances and crockery or go all out and have a brand-new coral kitchen fitted; there'll never be a dull dinner time again. Visually, anyway.