As the first shoots of spring emerge and we dare to give our garden a closer look after months of neglect, it's normal to feel a little ashamed about just how dishevelled we've allowed things to get. In the hasty attempt to get our patch back to normality, money, resources and time can all get wasted.
But if you're planning a spring and summer of hosting, entertaining, barbecues and picnics out there, then you're going to want to give a little care and attention to this much loved, undernourished space. To help you, here are 5 IDEAL ways to spruce up your garden in time for summer.
SPRING CLEAN AND DECLUTTER
Spring cleaning isn't just for the inside of your home. Over winter, you've probably let your garden go. While we all know that a simple tidy up by removing weeds and raking leaves can make your space so much more appealing, it should go deeper than that.
If you have decking boards, start by sweeping away any fallen leaves or debris. Then, use a high-pressure cleaner to wash away any remaining dirt. Once you've done that, you can scrub the deck, perhaps even varnish where required, to bring it back to life in time for the sunshine. The same applies to any concrete or tiled areas. Make sure you replace any broken or chipped tiles and give it a thorough clean. As this area is usually the most walked-on part of the garden, it's important to keep on top of maintenance here.
If you have fencing or a shed, you may find it useful to give it a fresh coat of paint. The change in weather throughout the year may see them looking a tad tired and faded, and in need of brightening up.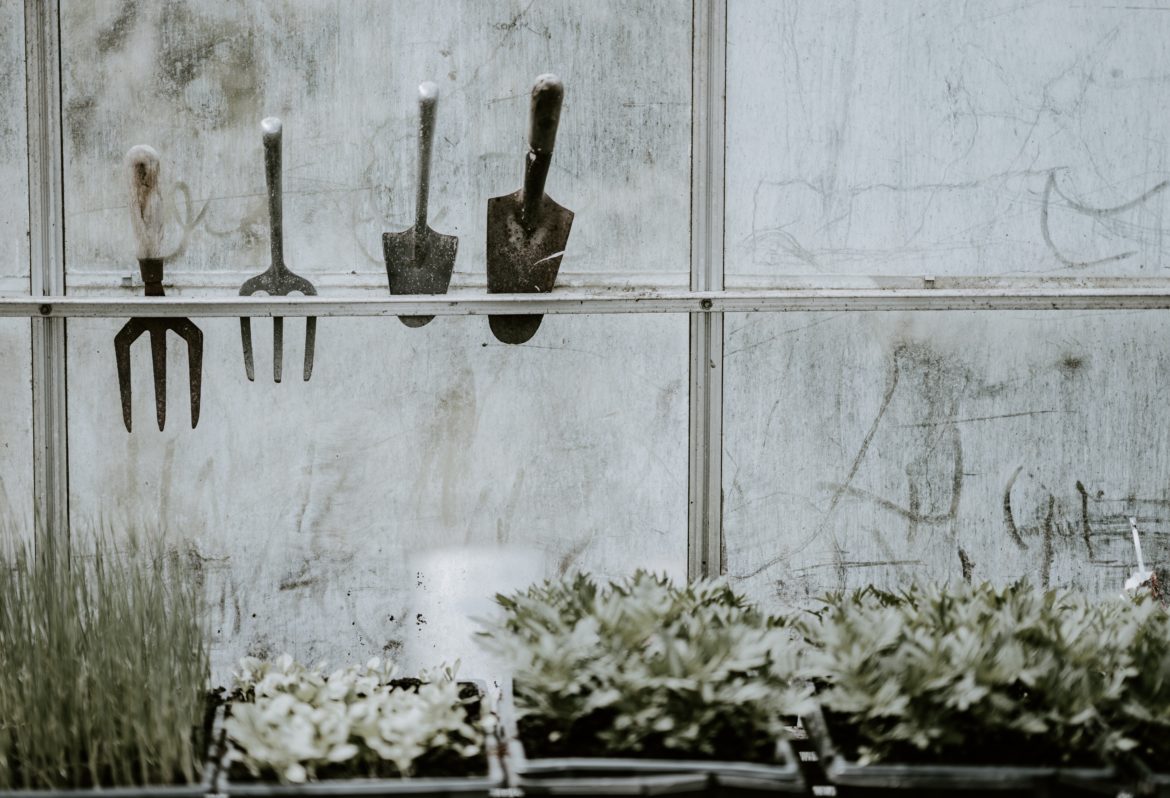 START PLANTING
Unless you're an avid gardener, chances are your plants and flowers won't have survived the harsh winter months. Back to square one, then, on bringing some colour and vitality to your space. Don't fret; embrace the opportunity for a fresh, clean start in your garden.
Hanging baskets can bring some colour to your garden, fast, if you don't have the time to plant flowers and tend to them. To perfect your hanging basket displays in time for the summer months, you should ideally be planting them in April. However, be prepared to protect them from any potential frost well into May. Calibrachoa is a good choice to add to your basket, alongside blue petunias – a flower which is known for being weather resistant.
The same goes for any planted flowers. Be sure to check the optimum time of planting any seeds to make sure your display is up and running and ready for the wow-factor this summer.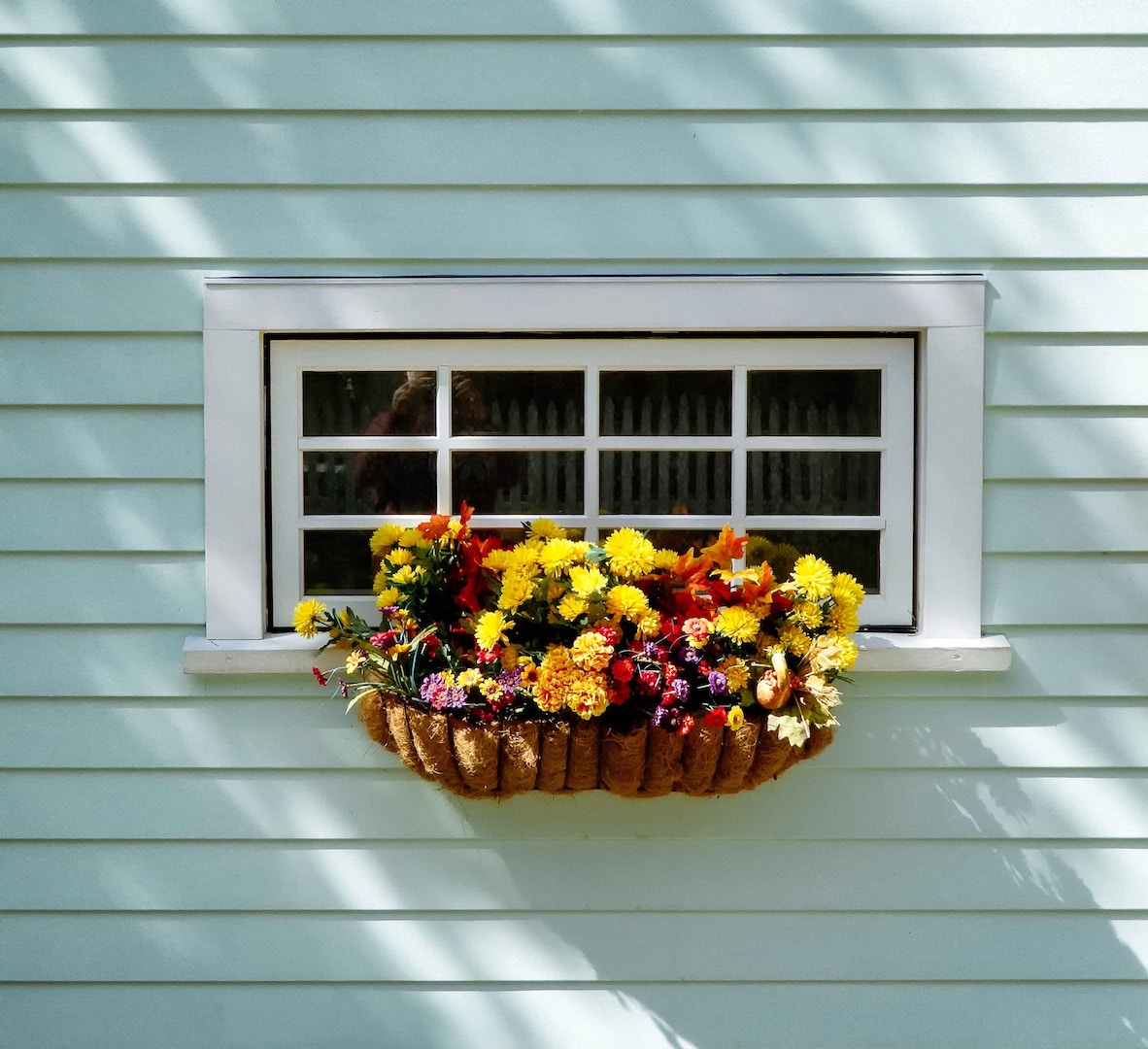 DRESS IT UP
If you have a bare garden, make the most of your space by introducing garden furniture. It doesn't matter what size garden you have, somewhere to relax is essential. For those with limited space, add a hammock, while for those with more ground to play with, a table and chair set can be used to help you create the perfect dining option for those warm summer evenings. Aim to position this furniture towards the bottom of your garden to give it the illusion of an expansive space.
Mounting a mirror is another sure-fire way to make your space look larger. If you do choose this, though, make sure you position it so it has something to reflect, such as a nice floral display, rather than open space which will simply give the impression of a barren wasteland.
LET THERE BE LIGHT
We all coo and swoon over a garden space illuminated with twinkling fairy lights or the flicker of real candles, yet never have the volition to do it ourselves. You'll need a fully weathered transformer plug to ensure safety, the fairy lights themselves, and that's about it.
Use trees to hang your lights on, retaining a natural shape and feel to the lighting and highlighting features already present, or even run them along a washing line or fence. If you want to hang candles, simply lay some small pebbles in the bottom of a Kilner jar and place a tealight inside. Then use a basic chain or even twine to hang them off branches in the garden.
KEEP ENTERTAINING IN MIND
With entertaining at the forefront of your mind, think about adding a BBQ to your backyard too. Charcoal, electric or gas BBQs can turn your personal space into a home entertainment haven, giving a focal point which draws people in to converse next to, to prod and to flip. While the UK may have unpredictable weather at times, as soon as the sun shines, the public clamour for a good barbie, make no mistake.