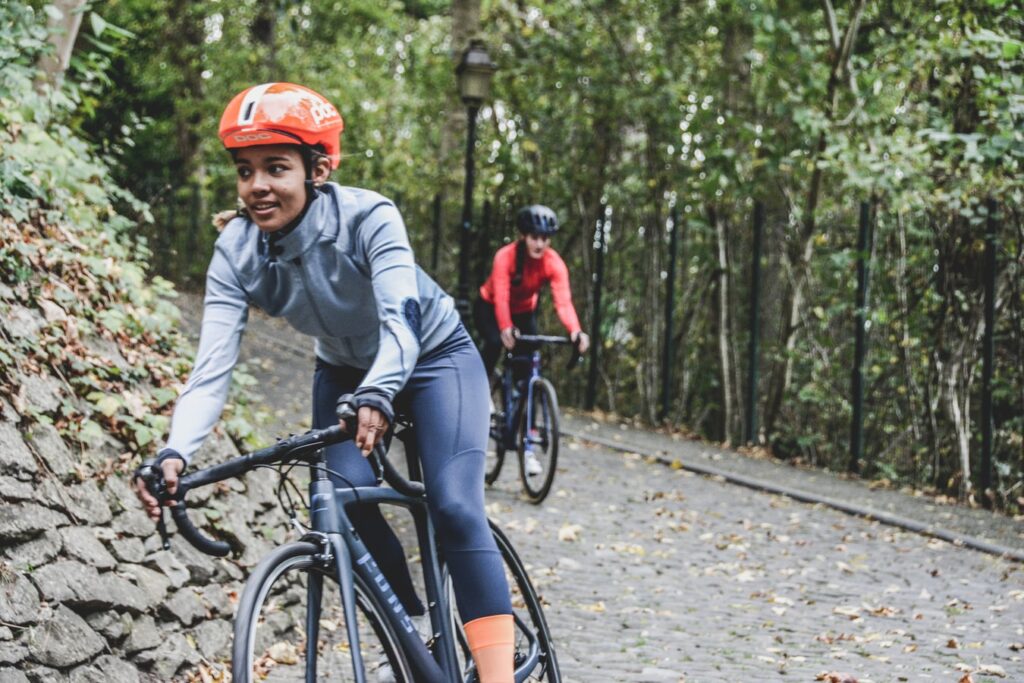 What, the idea of careering down the side of a mountain (often just a hill, but that's semantics for you) at high speeds on unpredictable terrain doesn't appeal to you? Cast your eyes top left on your screen (top right for Windows users) and click that X button; there's nothing for you here.
For those who have made it to the second paragraph, we salute your bravery! Welcome to the club. Mountain biking is a hugely exhilarating sport, eco-friendly and involving physical intensity to boot. But you already knew that, right?
Control, strength and courage are what the rider needs to bring to the saddle, but on the flip side, a mountain bike also plays a vital role in delivering a memorable experience. 
Whether you have top budget-friendly hardtail mountain bikes at your disposal, a cross country, hybrid or an all mountain enduro, perhaps even more pivotal in defining a great ride is the route. With that in mind, here are 5 of the best mountain bike trails in the UK. 
DALBY FOREST, YORKSHIRE
Located in the North York Moors National Park, Dalby Forest boasts several green trails, meaning it's a comfortable track for beginner mountain bikers. For those only just off their stabilisers, the Ellerburn Skills Area is a 300 metre run aimed at building confidence in tentative riders. Once that's achieved, beginners can gratitude to the longer 4.7km and 12.4km runs, named the Ellerburn Family Cycle Route and the Adderstone Cycle Trail, respectively.
If you want to push yourself while the kids trundle down behind, you can still find some more uneven, unpredictable terrain; there's a 12km blue trail and a longer, treacherous (in the best possible way) red trail, too.
It is a family-friendly place, which makes it great for a picnic once you've done your time on two wheels.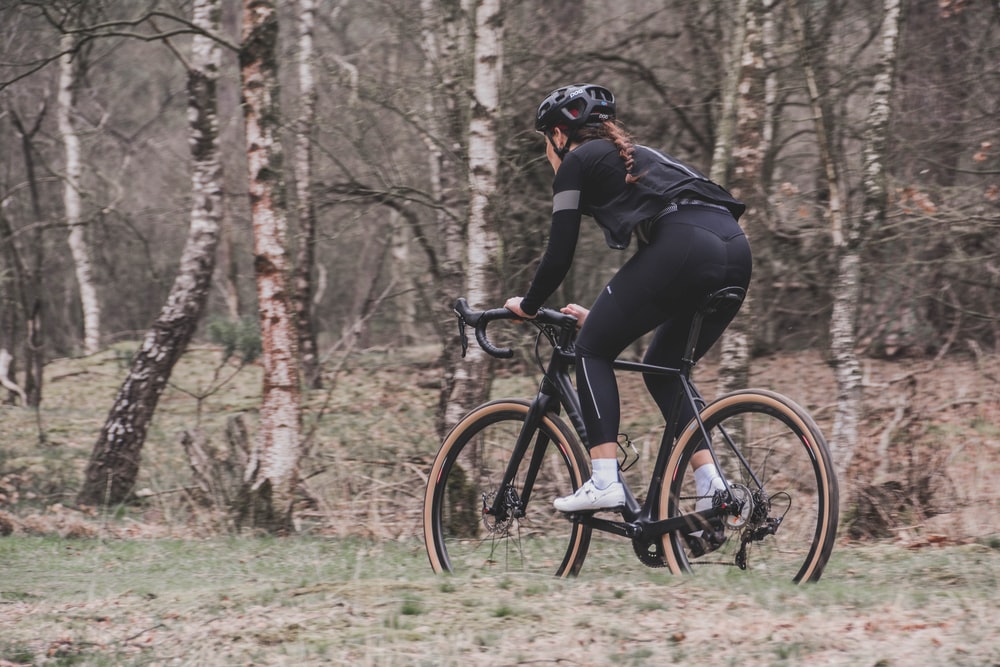 NAN BIELD PASS, LAKE DISTRICT
The Lake District's Nan Bield Pass is perhaps the UK's most scenic 'hike and bike' experience, a magnificent trail that reveals vista after vista as well as some pretty sore calves the day after.
The Nan Bield Pass is part of the illustrious UNESCO World Heritage Site the Lake District and offers striking scenery at every pivot of the handlebars. The route itself encompasses 35 km, which may not sound like heavy going, but the ascents are steep and the descents hardcore. The second half of this trail, in particular, should be left in the hands of only the most experienced riders; there are loose boulders and rocks to traverse, and once you reach the peak of the pass, a technically challenging descent of more than 2km.
The first half, however, is more gentle, taking in pastoral scenes and lush landscape. Should you be wanting to avoid the more adrenaline-stoking elements, it's advised that you turn back on yourself prior to the climb which leads to Gatesgarth. 
DEVIL'S STAIRCASE & CIARAN PATH, SCOTTISH HIGHLANDS
The Devil's Staircase and Ciaran Path, in Scotland's Kinlochleven, is known for testing even the most advanced riders with its loose, rocky terrain, lactic baiting climbs and heart racing drops. 
It's a near 25km loop set against a gorgeous, dramatic backdrop of mountains, rivers and lakes; you'll welcome the excuse to take a breather in the name of 'admiring the view'. In fact, there's no shame in walking parts of this challenging trail; many, many don't conquer it at all.
As the name alludes to, the Devil's Staircase is one hell of a climb to begin the trail, but as keen mountain bikers love to joke, 'you have to endure some grunts before the stunts'. After that, a descent into the small town of Kinlochleven serves primarily as a warm up for things to come; the views over Blackwater Dam which seem to suggest a sense of danger which is to follow are very apt indeed. That foreboding is largely justified; the final Ciaran Path is a thrilling but challenging ride, make no mistake.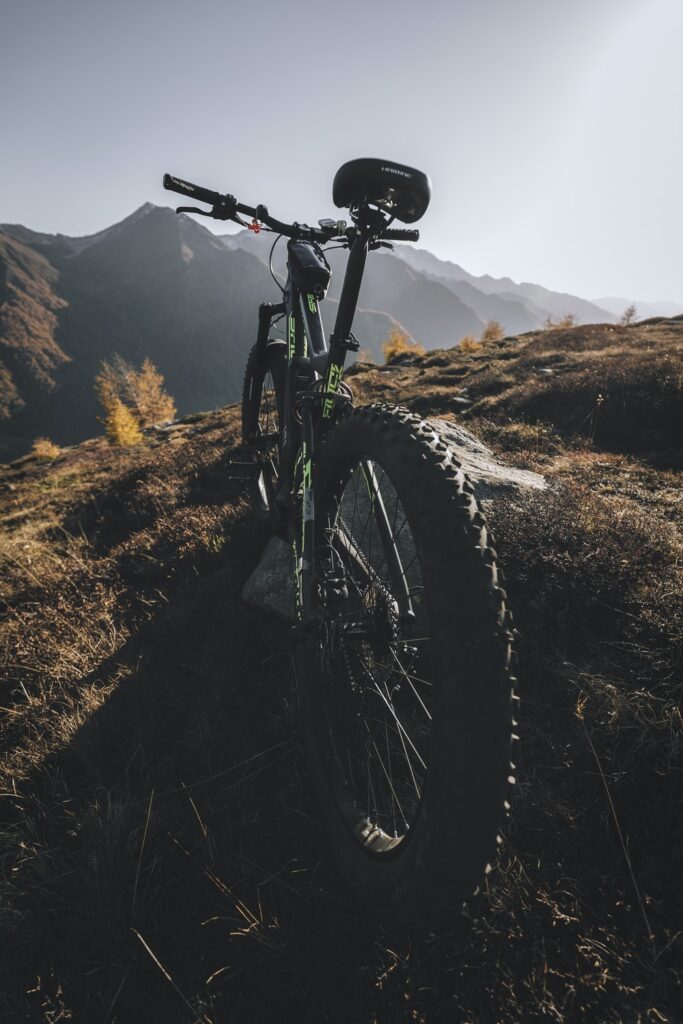 AFAN FOREST PARK, SOUTH WALES
If you want multiple trails all housed within a single destination, Afan Forest, in Neath Port Talbot, South Wales, could be your guy. This expansive national park is known not only for its mountain biking, but also for its excellent hiking and hill walking options. 
But we're here for fun on two wheels today, right? Boasting more than 100km of single track trails and reading like the latest single tracks on a Bon Iver album, there are five challenging courses, 'Penhydd', 'Y Wâl', 'White's Level', 'Skyline' and 'W²', as well as Afan Bike Park for honing your skills. The 22km loop of Penhydd is perhaps the most prestigious, and has won many accolades for its stunning views and demanding descents. Should you be keen to really push yourself, the Jetlag section of the Skyline is super tough, but spectacular. 
TORRIDON LOOP, WEST SCOTLAND
We've arguably saved the best 'till last. On the west coast of Scotland, close to Loch Torridon, is the Torridon Loop, a revered trail which touches on 50km of dramatic scenery and is on the bucket list of any mountain biker who takes their hobby seriously. Beginning with a fantastic, fast descent into the charming village of Annat, things then get remote fast, with mountain ranges and vast lakes giving the rider a serene sense of stillness even when moving at serious speeds. 
The highlight though, is the Torridon Fun Park section, whose description almost feels like the park is being done a disservice; it's jaw droppingly gorgeous with just the right level of winds, peaks and troughs to satisfy those looking for a challenge. Just brilliant!
HOW TO DETERMINE YOUR LEVEL FOR A MOUNTAIN TRAIL?
Almost all of these trails are divided into smaller paths or have both more challenging and easier stretches, depending which fork in the path you take.
That said, most are graded by colour:
Green Trails: Great for beginners, kids, and families. If you're a beginner to mountain biking, this is where you should begin.

Blue Trails: Beginners will be challenged here, and the terrain is suited well to hybrid bikes. Blue trails are a good warm up for the 'proper' off road stuff experienced on red and black runs.

Red Trails: You'll need a fully fledged mountain bike to try your luck on red trails. These trails require fitness and experience and occasionally, you'll need to be on foot and carry a bike while hiking.

Black Trails: These are exclusive for licensed and qualified mountain bikers with the proper skillset and equipment. Most of these trails tend to be dangerous, thus, not accessible to the general public.
.