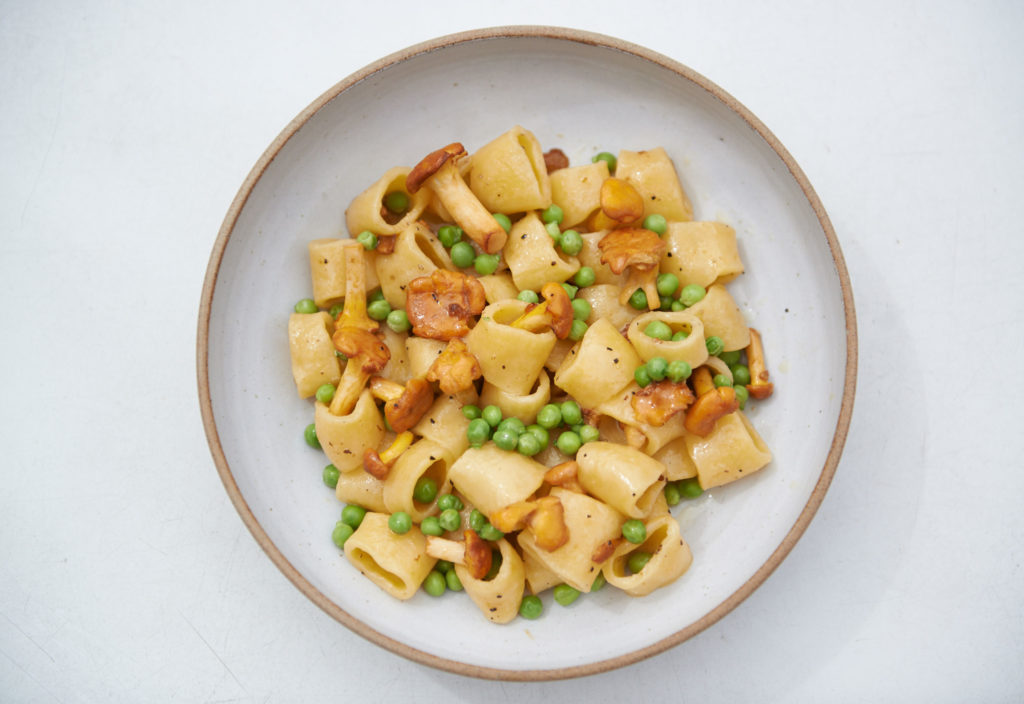 Ideal for those wanting a special treat for dinner during lockdown.
Because there really is only so much tinned sardine on toast we can take. We miss restaurant food, not having to cook (and wash up) for ourselves several times a day, we miss good wine out of carefully considered glasses…but most of all, we miss that sense of occasion that a great restaurant meal brings.
If we're to enjoy that feeling again, then it's so important you support your local restaurants right now, who are doing all they can to keep going during these trying times. Fortunately, some of East London's finest eateries are currently offering takeaway and delivery of some of their iconic dishes, perfect for welcoming that sense of occasion into the domestic setting. With that in mind, here are 5 of the best restaurant-at-home meals delivering in Hackney, London.
THE LAUGHING HEART
We're so glad we can still eat chef Tom Anglesea's eclectic, playful cooking during lockdown. Hackney restaurant The Laughing Heart currently have a pickup and delivery service on for a weekly changing menu of meals for two, plus bits'n'bobs from their cellar and pantry, including excellent house foccacia and indulgent tiramisu. 
With hot food running Thursday, Friday and Saturday evenings, and Sunday from 2pm until 10pm, it's best to keep an eye on their Instagram feed (@thelaughingheart_london) for announcements of when slots go live. Laughing Heart storecupboard items can be ordered anytime.
This week (beginning Wednesday 20/05), The Laughing Heart has teamed up with chef John Chantarasak of Anglo Thai for a special take out and delivery menu of his superb food which blends Thai flavours with English ingredients expertly. We can't wait!
SONG QUE
We're all in need of some comfort right now, and there's nothing more nourishing than a bowl of noodle soup from Song Que, the superb Vietnamese stalwart in Shoreditch. Though you can't go wrong with Pho, Hanoi Tai Lan style with raw slices of steak added to the broth at the last minute, we're all over their Central style Bun Bo Hue, which is funky with shrimp paste and assertively spicy.
During lockdown, Song Que have opened up their menu to Deliveroo, each day from midday, and we couldn't be happier.
PIDGIN
From Thursday to Sunday you can order a three course meal from the gloriously inventive Pidgin for £25 pp. Each Sunday evening at 9pm, their ordering system goes live for the following week, and it really is a case of fastest fingers first here; harder than snagging a Glasto ticket or Ocado slot, for sure.
Those who do get through are rewarded with thoughtful, fantastic cooking. Last week saw roast chicken served with miso and sake sauce, followed by an elderflower and coconut rice pudding amongst other delights. For a real treat, the restaurant are also offering wine pairings from their cellar. Oh, and the whole affair is called 'Homing Pidgin', which made us smile.
OMBRA
From Tuesday to Sunday, midday to 6:30 pm, beloved South Hackney neighbourhood Italian restaurant Ombra is taking orders (via their website and a dedicated Whatsapp number) for collection or delivery in the local area.
As you'd expect from a restaurant of this reliable quality, there's a fine selection of daily fresh pasta, of homemade pasta sauces, tiramisu, salumi and more. For £18, they're also offering dinner for two, which last week was gorgeous stuffed pasta of ox cheek, served with a broth and ample parmesan. What's more, on Sundays Ombra are doing generous portions of lasagana, fit for three people, for £26. Secure your slot early, as these sell out fast.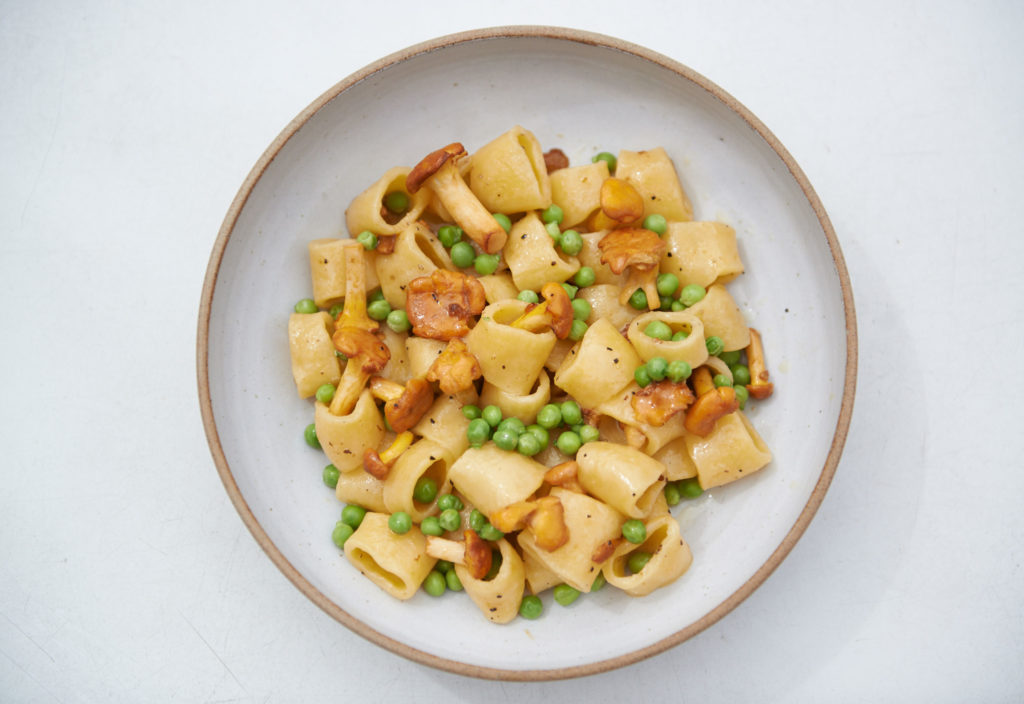 LEROY / ROYALE
Leroy, the superb Shoreditch wine bar which wants to feed you really, really well, is currently offering rotisserie chicken, sides, salads and sauces from their new delivery and collect service 'Royale', serving as much of East London as they can manage.
You can get your hands on the good stuff Wednesday to Saturday, with last orders at 2pm for deliveries that evening, and Sundays 1pm to 8pm if you order by 5pm on the previous Friday. Keep an eye on their Instagram page for updates (@royale-london) and order via their website here.
After a successful opening week Royale has expanded their offering and are now (from 20/05) delivering to Angel, Clerkenwell, Whitechapel and the City.