The Southeast Asian country of Thailand is well known for its lush forests and beautiful, crystal clear waters, its golden sands, gorgeous, ornate temples, bustling markets and of course, spicy, delicious food. 
Though the focus of so much of the action goes down in world beating Bangkok and majestic Chiang Mai, if it's serene scenery and kicking back you're after, then it's to Thailand's South you should head. To help with your island-hopping itinerary, here are 5 of the most popular islands in Thailand for travellers.
PHUKET
We had to start here, one of the most well-known of the Thai islands. For many, Phuket is just a jumping-off point for adventuring to other, lesser populated islands. However, we urge you to stay here a while and explore all the island has to offer, as there's some serious gems to be discovered if you scratch the surface just a little.
The island of Phuket is a place of wild and wonderful contradiction. Firstly, there's the brash and bawdy place that you hear about from young gap year backpackers who spend most of their time on Patong Beach. Then, there is the other side of Phuket; the multicultural Old Town, with its colourful Sino Portuguese architecture, Chinese temples and shrines, and unique cuisine representative of this rich diversity. 
And this is the side you should stay a while for – a deeply compelling and even more delicious amalgamation of the island's heritage and celebratory of its inherent contrasts, with Chinese, Malaysian, Singaporean and Muslim influences abound. We're so enamoured with the food in Phuket, we've written a whole article about what and where to eat in Phuket Old Town here. Do check it out!
KOH SAMUI
Speaking of excellent Southern Thai Food, one of our favourite chefs, David Thompson, who is one of the world's leading authorities on Thai cuisine, has recently opened a restaurant on Koh Samui that you should definitely check out if all things food are your thing. Named Long Dtai, which means 'heading south', the menu uses locally-grown produce and showcases Southern Thailand's rich culinary repertoire; a must visit if you're looking for incredible fine dining, restaurant style, in the South. 
Koh Samui itself is the second largest island in Thailand. Due to its size, it offers a cosmopolitan vibe that you won't find on some of the smaller islands, with busy bars and 5 star resorts all over the island. If you're after nightlife, head to Chaweng in particular. Also make sure you check out the Golden Buddha statue, which is 12 metres tall, and only reachable via causeway to Wat Phra Temple, which has its very own tiny island.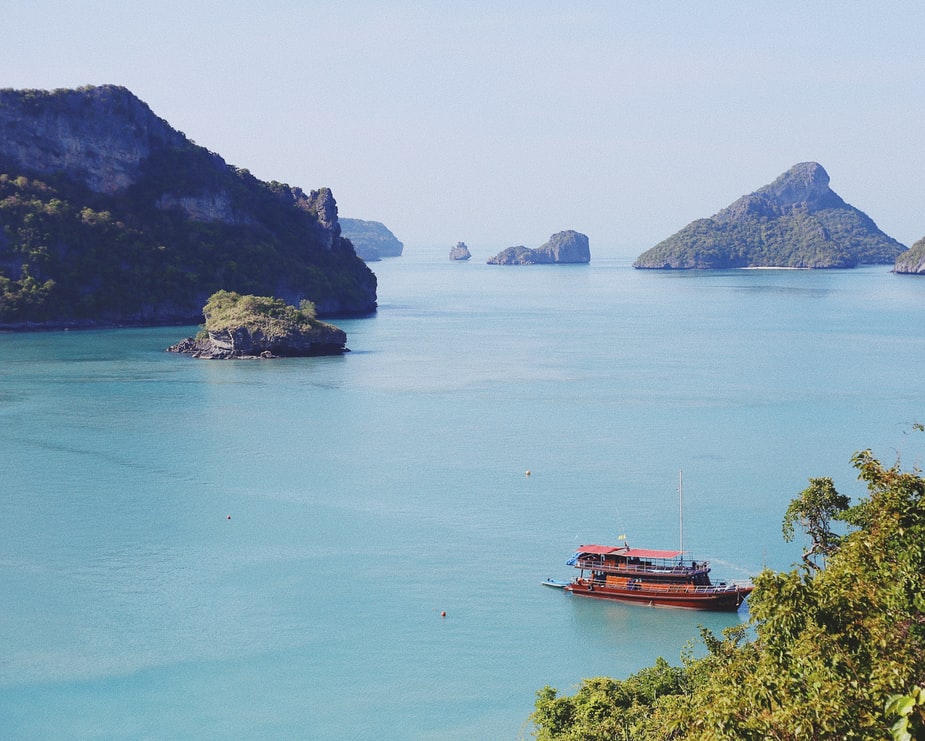 KOH PHANGAN
Visible from the shore of Koh Samui is Koh Phangan, an island infamous in popular culture for its notorious Full Moon parties. The party originally started out as a hippy gathering – rumour has it, all the way back in the 1980's – when the beaches were pristine and there was no electricity in the evenings, and packs of wild dogs kept people away from the beach. So, people started partying on the full moon, when the moonlight would illuminate the beach and the dogs would retreat.  
Despite its hedonistic humble beginnings, today, the all-night beach party at Haad Rin draws crowds of 10,000 – 30,000 revellers each full moon. And it's one hell of a spectacle, if that's your kind of thing. 
However, the so-called party island offers so much more than just its full moon events. To experience Koh Phangan full throttle, get a motorbike and explore the island, checking out Than Sadet Waterfall National Park, Thong Sala Night Market, and the island's superb, less populated beaches. At sunset, a must is the Three Sixty Bar, which offers gorgeous, panoramic views of the island over a cocktail. A freshly caught grilled fish and Som Tam salad is optional, though very much recommended!
KOH PHI PHI
When you picture white sand beaches and picture-perfect water, this is still perhaps the iconic, stereotypical Thai island. The 2000 film The Beach, starring Leonardo Di Caprio, made Koh Phi Phi a destination like no other, but also attracted some criticism for damaging the pristine landscapes of the islands. Sadly, Maya Beach, made famous by The Beach, has had to be closed by the Thai authorities, due to overcrowding, and environmental damage and the Boxing Day Tsunami has also taken its toll on the island. 
Today, the island is finding its feet again, and rediscovering the natural wonder and positive vibes which made it so popular in the first place. Getting around this set of islands (Ko Phi Phi is actually a collection, with Phi Phi Don and Phi Phi Leh the focal points) and avoiding the crowds really does require a boat to enjoy it all; the expert guides at Tour Phi Phi Island – Simba Sea Trips suggest that it's wise to arrange ''speedboat tours (which are) designed to beat the crowds and allow you to experience Phi Phi islands the way they are meant to be experienced. Seeing the coral reefs, stunning cliffs and other eye-opening sights (including Maya Bay) in ultimate comfort really does make all the difference''.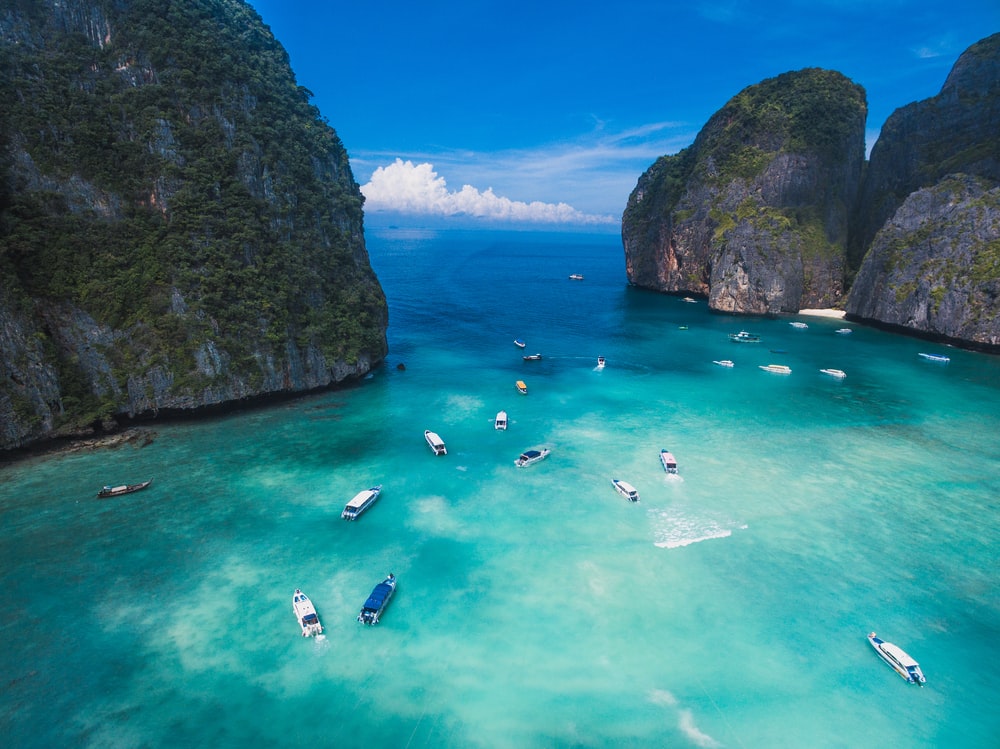 KOH SAMET
Just off Thailand's Eastern Gulf Coast, and unique as its within easy reach of the capital, Koh Samet is the place where many Bangkokians come for a weekend break. The mainland's Nuan Thiep Pier is reachable in around 3 hours by public bus or affordable private taxi from Bangkok, where you can then catch a ferry to Ko Samet's Ao Phai pier easily. Depending on the weather and the waves, it should take around half an hour.
The Northern beaches are the busiest with Hat Sai Kaew or Diamond Beach being the most popular. In the evening the beach throngs with people who come to enjoy the fire twirling show. While fun and full of activity, in the daytime the beach can get pretty noisy with people enjoying water sports and playing on jet skis; fantastic if you're into that sort of thing, but if you're after somewhere more secluded and serene, rent a motorbike and head to South of the Island. 
Koh Samet escapes the worst of the rainy season that the southern islands are subjected to, and as such, it can be visited all year round. Moreover, as the island caters for Thai tourists too, you can find some pretty tasty Thai food here – head to town (Na Dan) for some traditional Thai eateries and do order as much fish as you can manage!