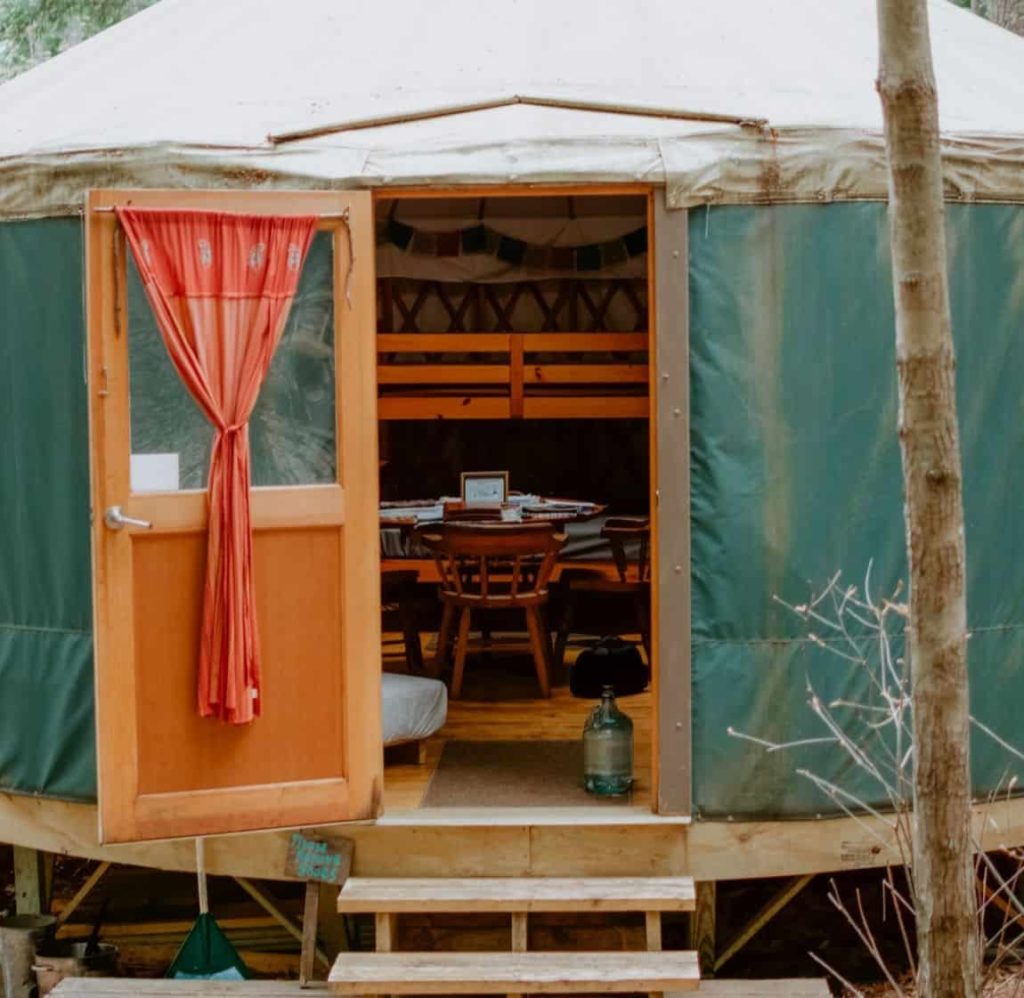 Ideal for creating a quick fix 'home away from home', at home, this summer.
Well, it's looking like our summer months will be spent in our gardens rather than further afield, whether that's with six socially distanced pals around you, in rotation, or all on your lonesome.
For the sake our of happiness and sanity, then, it's important to hone in on enjoying what we have, getting the most out of our garden space any which way we can. With summer on the horizon and holidaying at home the new normal, if you're to create a place of peace and serenity in your garden, and add a touch of structural intrigue and integrity, then perhaps you've considered a new addition to your outdoor space?
Without having the time or investment for a huge extension project, outdoor buildings offer the next best opportunity to create new space for relaxation, work and even entertaining, without requiring planning permission or too much in the way of construction work. How you intend to use your garden throughout the summer months may well dictate the kind of garden building that you choose, but here are 5 outdoor buildings to install, IDEAL for creating a quick fix 'home away from home', at home, this summer.
A GARDEN SHED
Sheds are one of the most popular outdoor buildings within a typical garden, and they provide multiple benefits, the main one being the extra storage you can gain and wiggle room achieved in the rest of the house through it. In summer, freeing up that extra space indoors is invaluable, allowing for air to circulate and residents to breathe a little more freely.
Gone are the days of only standard edition sheds, the market now offers everything from against wall sheds to corner sheds and even multi-functional spaces.
Having a shed will allow you to keep your garden tidy and organised as well as providing an option for storing gardening tools, the kid's outdoor toys and even the BBQ, so you know they're safe and sheltered from extreme weather conditions, but more importantly, you're primed to use your garden as a socialising space to the best of its ability.
A GARDEN OFFICE
Defined by its primary purpose, this is something of an undertakin, sure, but one which will reap benefits for many years if done right.
Installing a new build in the garden dedicated to being an office space can give #wfh a very different meaning this summer. In doing so, you'll create a devoted area which will enable you to focus on your work and deadlines with renewed vigour. We all know that maintaining productivity levels during this topsy turvy time has been near on impossible, but erecting a space of privacy and function in the garden will enable you to get your professional life back on track, even if you're still working from home for the time being.
In terms of aesthetics, offices which boast glass-to-ground double glazed windows are a fantastic option for those with attractive outdoor views, offering the opportunity to watch the surrounding nature and feel the warmth of the summer sun shining in while you work. On the flipside, a garden office essentially erected in a windowless shed has a creepy vibe which you well want to avoid.
SUMMER HOUSE
A summer house is a fantastic addition to any garden with the space to take it; these buildings are extremely versatile and can be set up to suit any need. Whilst the primary use of most summer houses is to promote relaxation and outdoor entertainment (hey, what better reason could there be?), these days they are used as everything from yoga spots to reading corners. Summer houses come in all different shapes and sizes and can be particularly pleasing on the eye depending on the style chosen, meaning they work well within the aesthetic of a stylish garden which has sections dedicated to defined purposes.
If investing in a summer house, add some comfortable furniture so you can unwind and read a book out front, or install a table and some chairs so your family can gather around for an evening of playing games and spending quality time with one another. With foreign holidays out of the question for now, this sounds like just the ticket!
GREENHOUSE
Whether you are an avid gardener or wanting to take on a challenge or a new hobby, investing in a greenhouse is a great way to enjoy summer in the garden, getting in tune with nature and the seasons, and beginning your grow-your-own journey in the process.
Greenhouses are available in small, medium, and large sizes so if you're simply dipping your toe into the world of grow your own, it won't need to take up too much of your outdoor space. or be an imposition, both when building it and visually later down the line. Greenhouses aren't just for summer either, you'll be surprised at just how many different types of plants can be grown in the winter months too; think broccoli, Brussels sprouts, cabbage and kale, to name but a few. Never has there been a better excuse to eat your greens!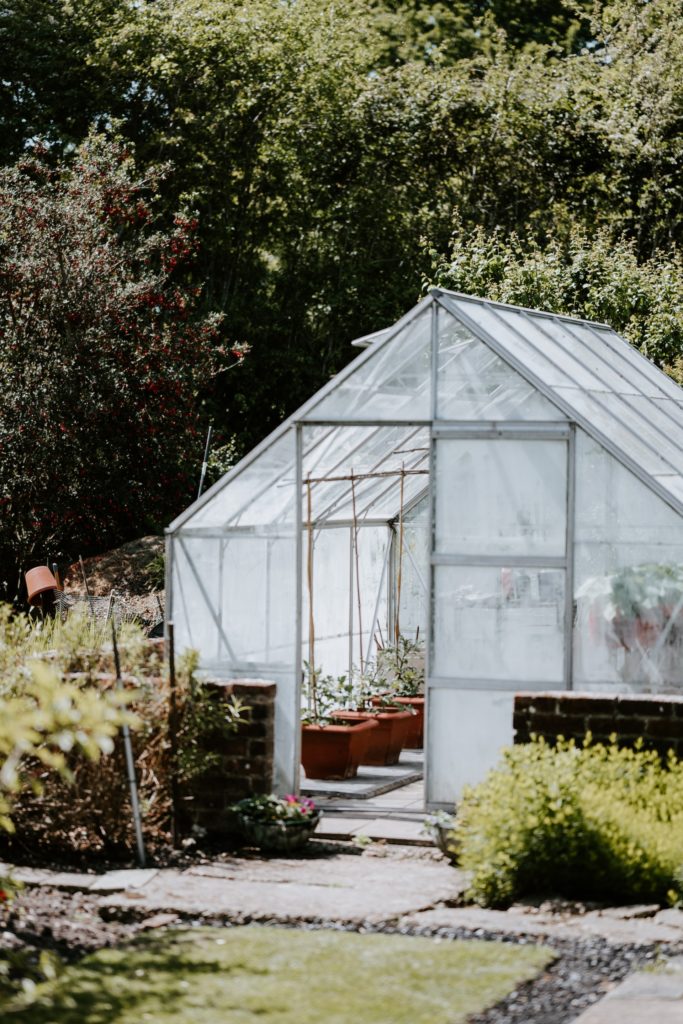 LOG CABIN
Log cabins are equivalent to a summerhouse in aesthetics, but bigger and bolder, acting almost as an additional room to the home. Though synonymous with winter breaks in snowy, desolate settings – perhaps as a place to write a forlorn, falsetto driven folk album – log cabins are actually a seriously cool investment if you have the space, as they can be used for so many different purposes and are as at home in summer settings.
Indeed, whether you've always dreamed of your own cinema room or to have a fully functional space for a home gym, a log cabin could well be the answer.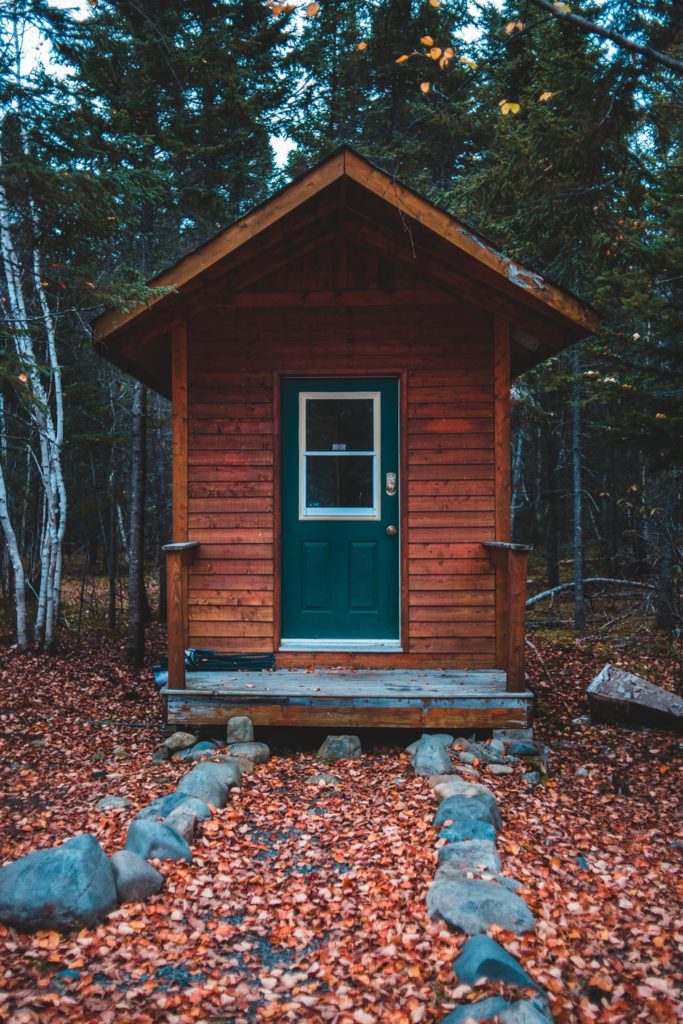 THE BOTTOM LINE
This season, designing and investing in a garden that you will be able to enjoy is no doubt more important than ever. By making some small tweaks, you'll be able to enjoy many a sunny day for the months to come.