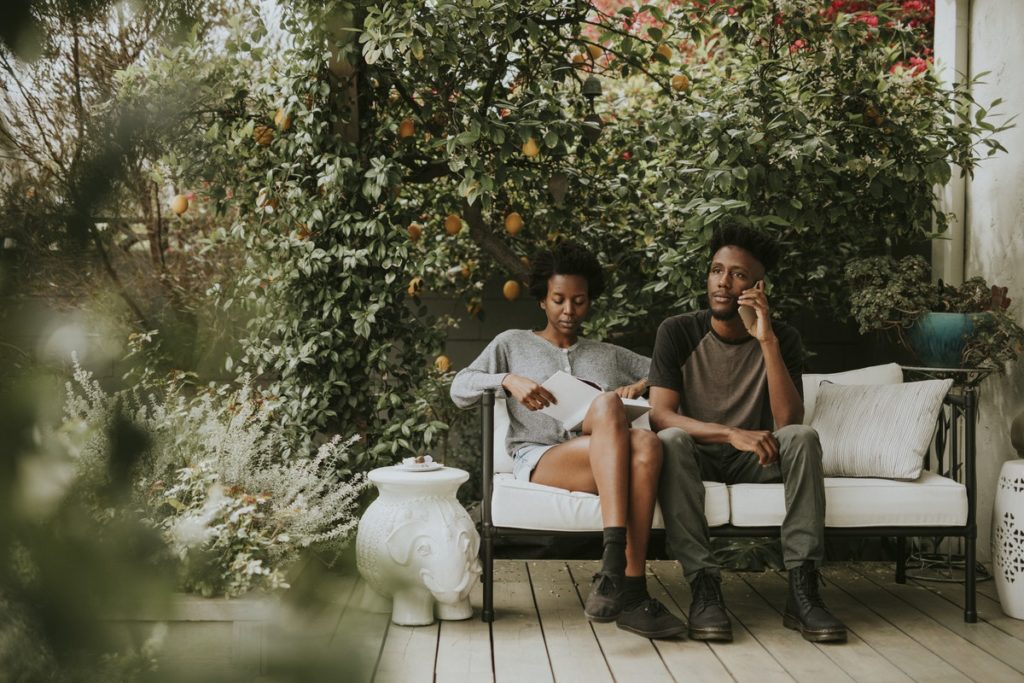 Can you feel the beads of sweat beginning? Do you see the mercury rising? Can you detect a whiff of summer in the freshly cut grass? Yep, the warm weather is coming, make no mistake, and how we'd love to get outside and appreciate it.
But, you know, the big L word has got a hold of us right now, in a crushing embrace which sees no signs of softening, so it's to our gardens we'll take to enjoy the season's first rays.
Though we can't flock to the seaside right now, or get loose in the park with cans and handstands, there's no denying that spending more time outdoors is good for our physical and mental health. If you are blessed with an outdoor space at home, for heaven's sake make the most of it! Here's how; our 5 IDEAL ways to make the most out of your garden this summer. 
AN OUTDOOR KITCHEN
To eat on the grass, sprawled out and in the sun, is a dream many Brits can't realise right now. Take one for the nation, and lift your al fresco dining to a whole new level by installing (or at least, building your own) an outdoor cooking station. Not only do they make prep work so much easier, but a renewed focus on outdoorsy, seasonal cooking will completely transform your summers at the stoves.
You can purchase pre-made outdoor kitchen islands, which offer the amenities of a regular kitchen including worktops, sinks and even cabinets, just outside. Or, consider making your own as an upcycling project.
Should you be hopelessly devoted to your barbeque – aren't we all? – then bring things up a notch with an outdoor pizza oven, which are surprisingly inexpensive (starting at around £70) and can simply be placed on top of your standard BBQ. Or, you could build your own! Check our article on how to build your own pizza oven in your garden in 5 simple steps, IDEAL for those who love the flavour of something wood-fired.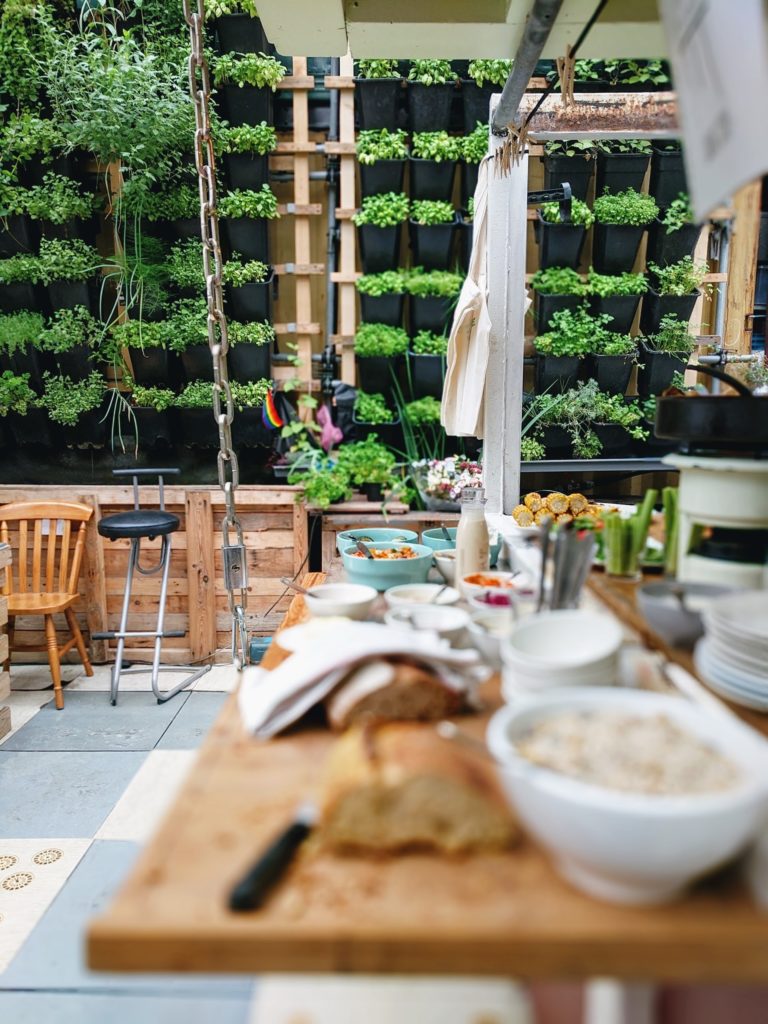 BATHING AU NATURAL WITH AN OUTDOOR SHOWER
Providing you have at least a little privacy in your garden, and the prying eyes of neighbours rarely fall on your plot, then there really is nothing better than starting your day off in nature with an al fresco shower. No, really. Better than sex, better than popping bubble wrap, better than having the perfect meme to suit a very esoteric situation…trust us.
An open air bathroom or outdoor shower takes some planning and installation, sure, but it's not actually as daring as you might think. We'll defer to the experts on the details here; outdoor garden showers are available in a number of styles and design options, meaning you'll find one to suit your needs and garden aesthetic if you do you due diligence.
If your garden is visible from adjoining house's windows, then there are ways, both manmade and natural, to make the outdoor showering experience more private. By erecting a gazebo or pergola in your garden, you'll have a stylish sheltered space for outdoor chilling and improve your home's privacy. Cover the sides and roof of a wooden pergola with attractive vines or hanging plants to maximise that 'au natural' quality.
Equally, harnessing the power of nature to bring added privacy is possible. By planting trees and large hedges, and encouraging upwards growth with stakes and supports, in your exterior space, or simply adding some pot plants with the requisite height, you'll create a natural oasis which also shields you if you'd like to enjoy your garden shower as nature intended.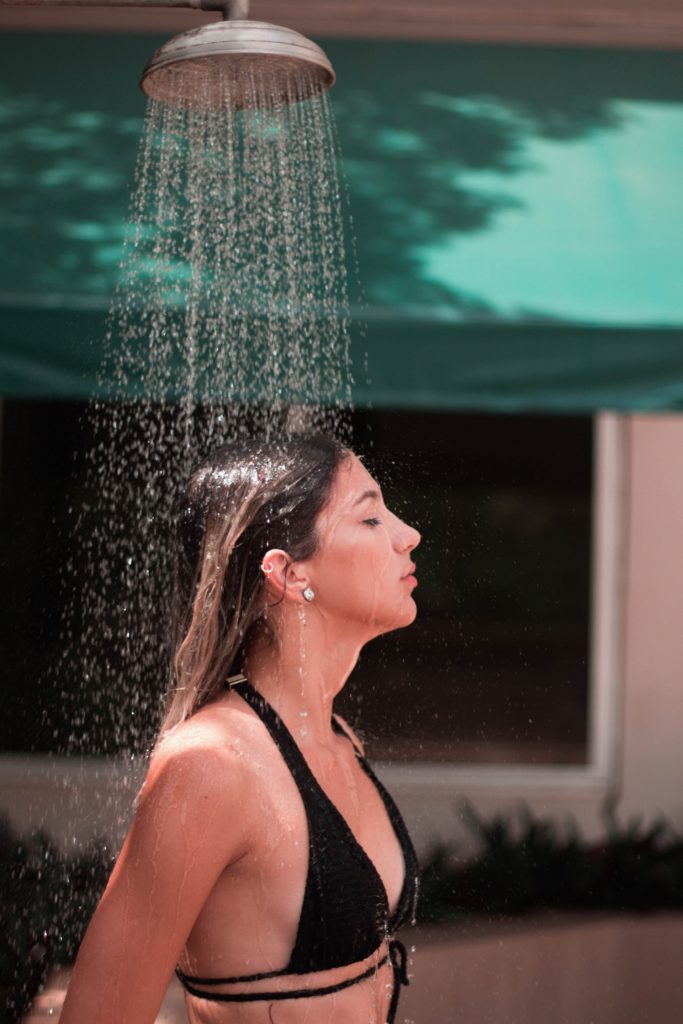 …OR HOT TUB
The sound of gently trickling water is proven to aid relaxation (so long as you're not busting for the loo, that is) and can even work to drown out some noise if you live near a busy street. Though that outdoor shower is certainly a great addition to your garden, if your budget allows it then we think summer garden sanctuary nirvana is achieved in the most 'Cribs' style possible; a hot tub.
If you really intend to luxuriate in your garden as long into the evenings as possible, then a hot tub really is the OG choice of water feature. Surprisingly, most hot tubs don't need planning permission to install, so you can include this feature with little hassle. Apart from the financial, that is.
PLANT A VEGETABLE PATCH
With trips to the supermarket taking longer than usual (has anyone worked out which time of week has the least queues yet? Not us), imagine the luxury of wandering a few yards out back to pick some produce. Imagine the freshness of flavour, too!
Though it's unlikely to support your whole diet, growing your own produce can be a fantastic way to engage with the seasons, the passage of time and nature. In many ways, the journey is more important than the destination here. Though the end product, picked straight from your garden and eaten with ultimate freshness is without question heavenly, the process of planting, cultivating and nurturing is its own reward.
Indeed, it's believed that producing your own food can help you reconnect with our planet, its seasons and rhythms; invaluable in an age of disconnect and digital overreliance.
CREATE A CHILL OUT AREA
We've got this far into the advice and still haven't mentioned having somewhere to park your bottom. Are you still standing? Allow us to take that load off…
Think outside the IKEA box with your chill-out area furniture for best results. We think hammocks and garden swing seats offer a groovy alternative to the traditional garden bench. Much better for indulging in an afternoon of reading or a post-barbeque nap, this style of seating is perfect in encouraging spending long summer days enjoying your beautiful garden. And that's why you're here, right?