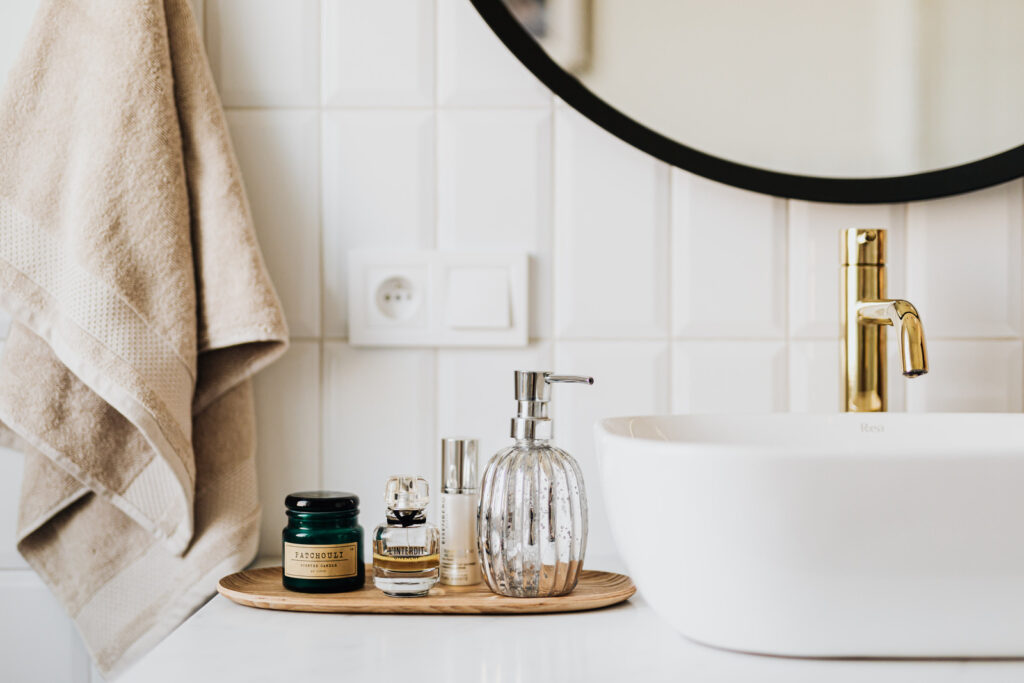 The bathroom; a space often deemed nothing more than functional due to the bodily functions which define it. But oh, how this shouldn't be the case. These days, it is one of the most important spaces in the home and somewhere that is used to improve our wellbeing, raise the home's value and impress guests and potential buyers, too.
No longer is this a room to be embarrassed about, air freshener at the ready and a window hastily cracked to ventilate away the shame. Instead, your bathroom should have class and style. Still not convinced? Here are 5 reasons to invest in your bathroom.
PROMOTE WELLNESS
Traditionally, the bathroom has been an area of the home that is purely functional, a quick in and out more commonplace than a leisurely stay spent in the room. However, with wellness and mindfulness becoming more essential in our lives, and a focus on self care very much en vogue, the bathroom has become a focal point for 'me time'.
Investing in your bathroom and making it a more enjoyable environment can help promote wellness and bring a sense of calm to both you and your home. This is because the bathroom is a great space to look inwards and reflect, as it is one of the only rooms which is very personal – that you can go to escape – so many homeowners are putting extra effort into making this a calm, safe and peaceful place that is not just functional.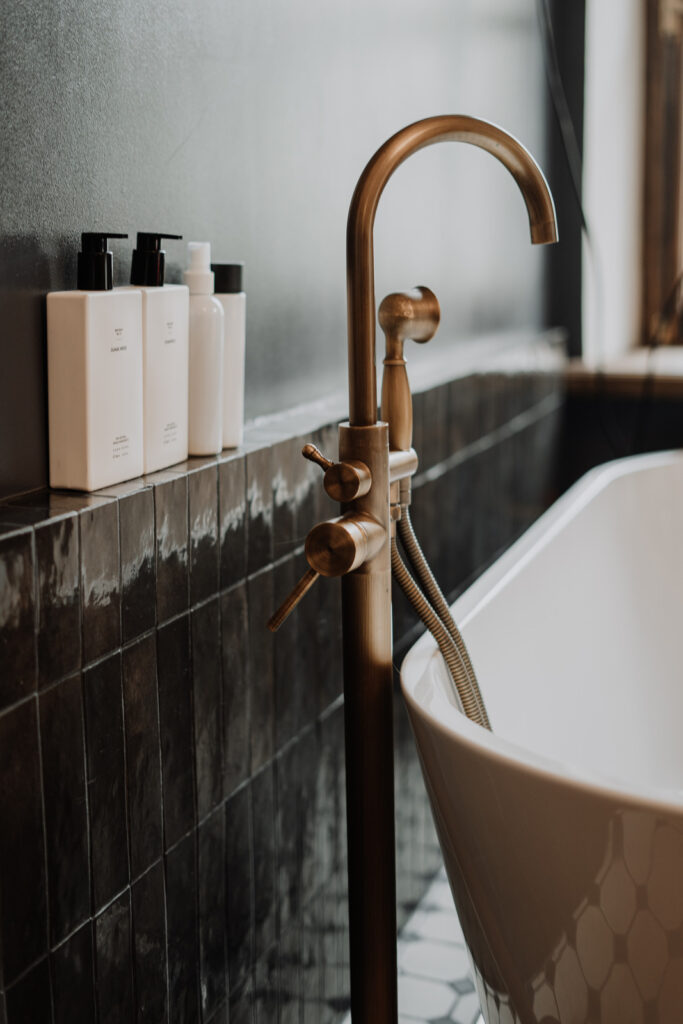 ADD SOME LUXURY TO YOUR LIFE
As far as we're concerned, your bathroom should be a place of personal indulgence. Turning your bog-standard bathroom into a spa-like retreat where you relax and unwind, and even make your daily ablutions feel a little more luxurious, is something we should all aspire to.
Such aspirations needn't cost a fortune. Creating a spa experience within the home can be much more cost-effective than splashing out on a 5-star hotel day of pampering.
With just a few simple touches, like a new lick of paint in earthy tones, the addition of some houseplants, the flicker of candles and the aroma of lemongrass and ginger, you can mimic those luxurious spa experiences at a fraction of the price. Throw in a few bath salts and stress busting essential oils and you may never want to leave your bathroom!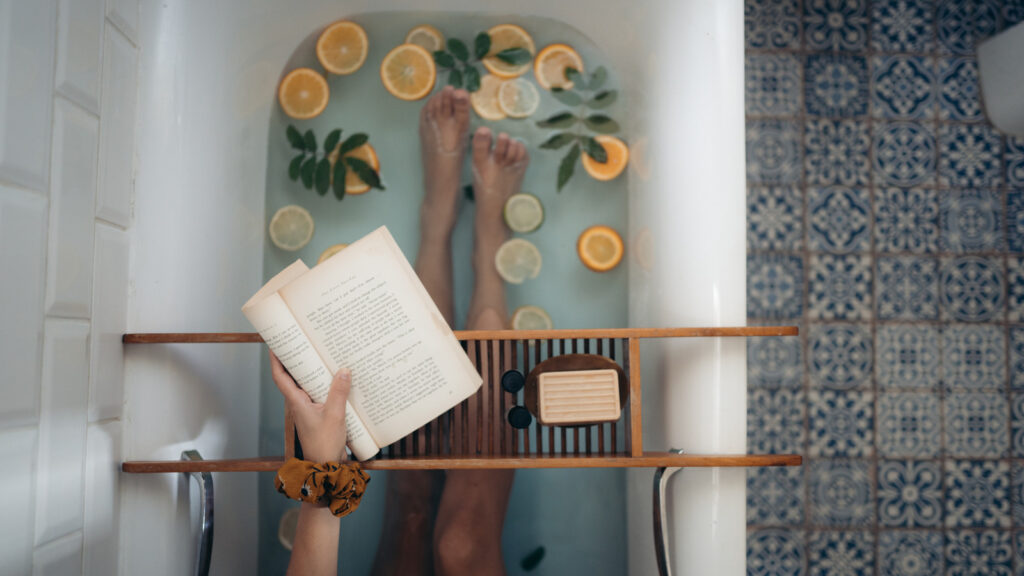 ADD VALUE TO YOUR HOME
For many, an old, outdated bathroom will make or break how much money someone is willing to part with when it comes to buying a house. Indeed nothing will deter a viewer quicker than a dingy bathroom, so creating a nice bathroom space could also help you to find a buyer much faster.
Upgrading the bathroom is a great way to add value to the property. There is no space smaller which packs such a punch in terms of potential value. So, to improve your house's immediate, cosmetic appeal and convey a sense of 'worth', equally.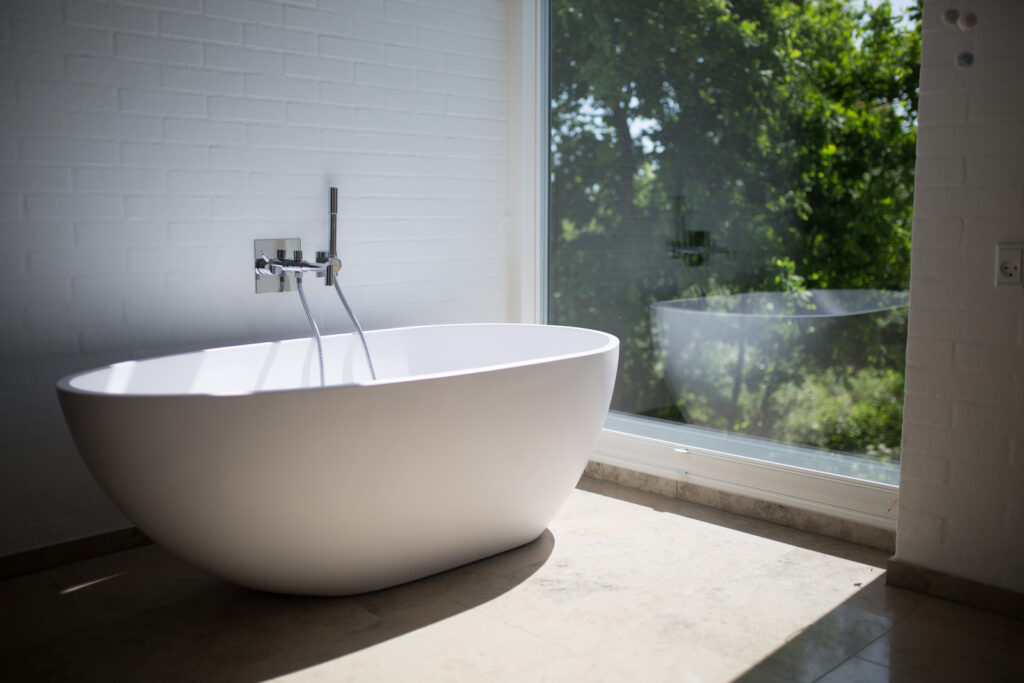 SAVE YOU MONEY & THE ENVIRONMENT
Investing in making your bathroom more environmentally friendly represents a significant initial investment, sure, but in the long run, doing so allows you to make your home more environmentally friendly and energy-efficient. This could well save you money in the end.
There are several water-saving technologies and mod-cons which allow you to regulate your water and energy, including low flow toilets and showerheads, sensor triggered faucets and smart boilers which include water-saving thermostats, able to regulate the flow and temperature of your shower. All of these investments bring your property bang up-to-date, as well as saving you on your water bill. We'll drink (some recycled water) to that!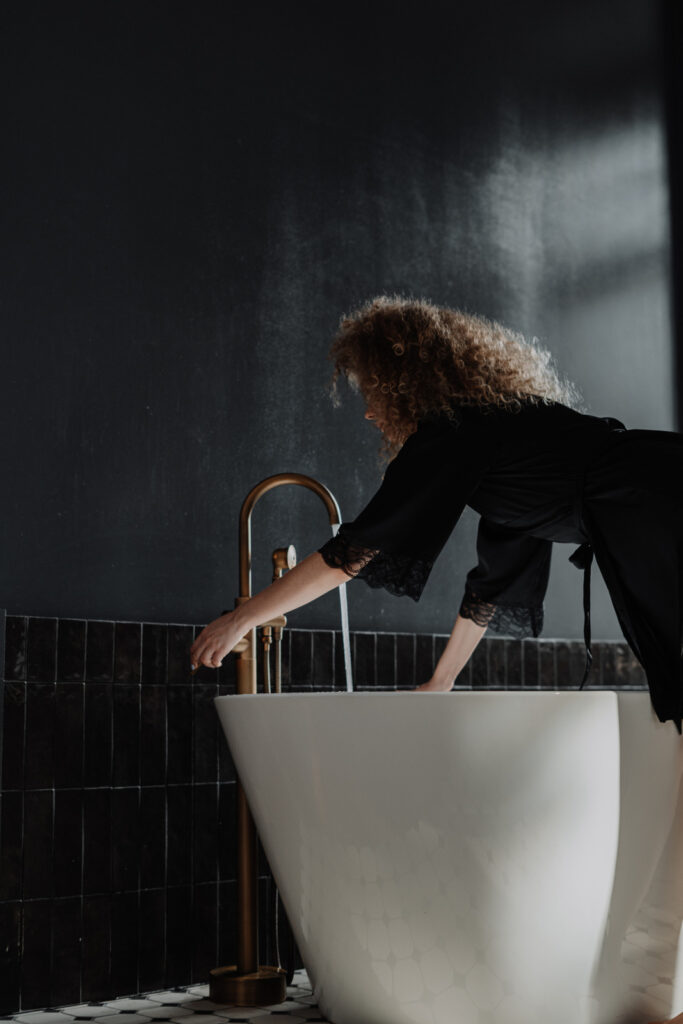 IMPRESS YOUR GUESTS
If you're looking to impress your guests with your exquisite taste and sophistication, then there's no better place to start than your bathroom. This is the room guests are bound to visit and maybe even snoop around in. As such, it should be decorated with the same enthusiasm as other areas of your home.
A modern bathroom has that instant 'wow factor', where touches of glamour override the more bare-bones functionality of the room, and contribute to a positive first impression of your house as a whole. This might include having flowers and plants, magazines, artwork, elaborate decor, shelving and features like a standalone bathtub, heated flooring, fancier toilets and bathroom furniture which can greatly improve the look and feel of the space.
Remember, the aesthetic of the bathroom carries great significance when conveying the overall cleanliness and state of a house. After all, if a homeowner didn't keep their bathroom shipshape, something about the rest of the property is implicitly suggested, too.
THE BOTTOM LINE
The bathroom is often the most neglected room in the house in terms of comfort and aesthetics. But it's also a room which carries much symbolic value, as a place of rest and relaxation when done right. By putting energy into making your bathroom an enjoyable place to spend time, the overall ambience of your home will be given a huge boost.