Ideal for health care on the road.
So you've got the travel bug, charged into your holiday without proper planning and, well, caught a travel bug?
Hey, we don't mean to come over all parental and kill the buzz before you've even set off on your adventure of a lifetime, but travelling can be a risky business. As much as the freedom of the road and spontaneity are what the best trips are all about, it's still wise to have certain precautions in place to make the most of your experience.
Because let's face it, there's nothing more likely to put a dampener on your sense of adventure than a dicky tummy, spell on the sidelines or something more serious striking. To avoid medical mishaps on your holidays, check out these 5 safety tips for healthy travel abroad, IDEAL for health care on the road.
GET YOUR VACCINATIONS DONE
Rather than exerting an overly cautious approach over your trip, having your travel vaccinations all in order is the most simple way to prevent any serious infections from ruining your once-in-a-lifetime adventure.
Prevention is better than cure, as they say, and medical professionals recommend seeing your GP at least eight weeks before travelling to ensure you get all of the appropriate vaccinations well in advance – some take a while before you fully develop resistance. If your GP is busy – and let's face it, right now, they often are – then you can get the same service by visiting a specific holiday/vaccination organisation.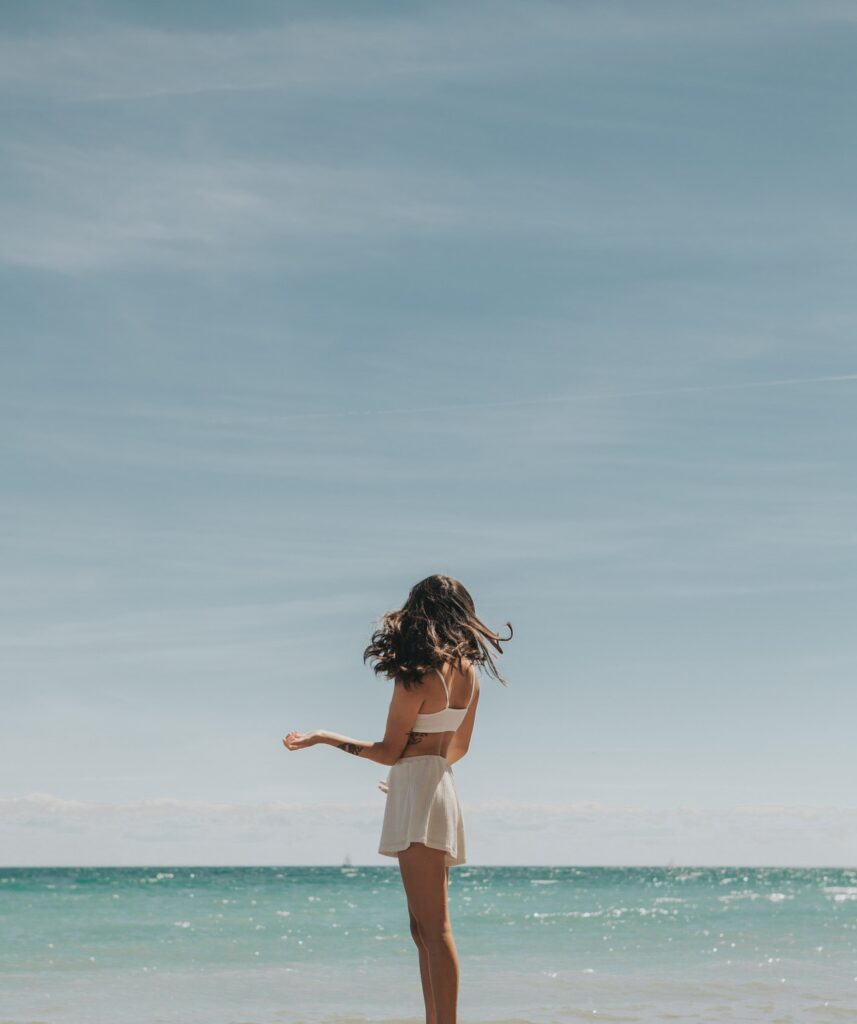 CARRY A MEDICAL BAG
If you're travelling abroad to a remote location, then it's advisable to carry some sort of medical bag with you. Depending on where you travel, it may not be easy to access medical help quickly.
We recently stumbled across some research on the 12 foreign countries where tourists are most likely to get stomach problems, so perhaps go the extra mile when stocking up on medication if you're going to India, Indonesia, Kenya, Peru, Thailand, Sri Lanka, Dominican Republic, Mexico, South Africa, Costa Rica, Cuba and Egypt, in particular. That said, don't be too cautious in these places; many if not all in that list are revered for having some of the world's greatest cuisine; it would be a real shame to miss out.
If you want to order antibiotics online before your travel to treat common conditions, then sites such as Anytime Doctor offer packs specifically designed for long stints away. If you want to put your own together, consider these common illnesses and infections that happen abroad, and act accordingly…
diarrhoea
bowel infections
chest infections
urine infections
fungal infections
insect allergies
ear and eye infections
general pain and injuries
skin wounds
According to NHS Scotland, a basic travel first aid kit should include:
first aid quick reference card
disposable latex-free exam gloves
adhesive plasters in assorted sizes
hydro-colloid blister plasters
gauze
adhesive first aid tape
elasticated bandage wrap for sprains and strains
steri-strips
cotton swab.
antiseptic and antibacterial (to prevent infection) such as iodine or alcohol based preparations
saline sachets to wash out wounds
aloe Vera gel for treatment of minor burns
topical corticosteroids for symptomatic relief of bites, stings and other skin irritations
thermometer
tweezers*
scissors*
if undertaking remote or high risk travel then consider taking sterile equipment such as: lancets, assorted syringes, needles, IV Cannula, dental needle*
*Note all sharp items should be carried in checked baggage to avoid being confiscated by airport or airline security if packed in carry-on bags.
DRINK ALCOHOL & WATER RESPONSIBLY
Every country has its own drinking culture, tolerance for drunken behaviour and expectations of how visitors should behave. One of the ways you can be kindest to your gut during a trip abroad is to consume alcohol (if it all) with a modicum of mindfulness. We're not saying you have to abstain for the duration of your trip, but excessive boozing combined with an unfamiliar cuisine can often lead to a bad belly blighting your trip. Better to enjoy in moderation and responsibly, we think.
What's more, a common cause of ailments when in far flung lands is via drinking new, unfamiliar tap water. Play it on the safe side and always drink the bottled water (preferably from a filter dispenser and from a reusable bottle). Speaking of H20, heat, humidity and unfamiliar water can sometimes result in a bad belly, and sometimes a more severe case of food poisoning. Do check out our 5 IDEAL food safety tips to keep you healthy while travelling, since we're on the subject.
GET INSURANCE
Whilst we'd all love to career into our holiday with an anything goes spirit, relying on that sense of immortality which (relative) youth brings, the reality is somewhat different. As such, it's sensible to put some precautions in place, and some safety nets positioned strategically, to metaphorically and financially catch you if you fall.
Yep, we're talking about travel insurance, and rather than wasting both our time on extolling its necessary virtues, we'll instead point you in the direction of our 4 tips for choosing the best travel insurance in 2020.
ARMS WIDE OPEN
Trepidation about travel sickness does not an adventure make, or so a wiseperson once said. Rather than spending your whole trip feeling like you're treading on salmonella free egg shells, instead, it's better to enjoy your holiday with an arms and mind wide open mentality.
By exercising the caution we've recommended, to get vaccinations done early, carry a medical bag, drink alcohol and water responsibly, and invest in some insurance, you can enjoy your trip with the peace of mind and adventurous spirit which leads to the best memories and discoveries. And that's what it's all about, right?