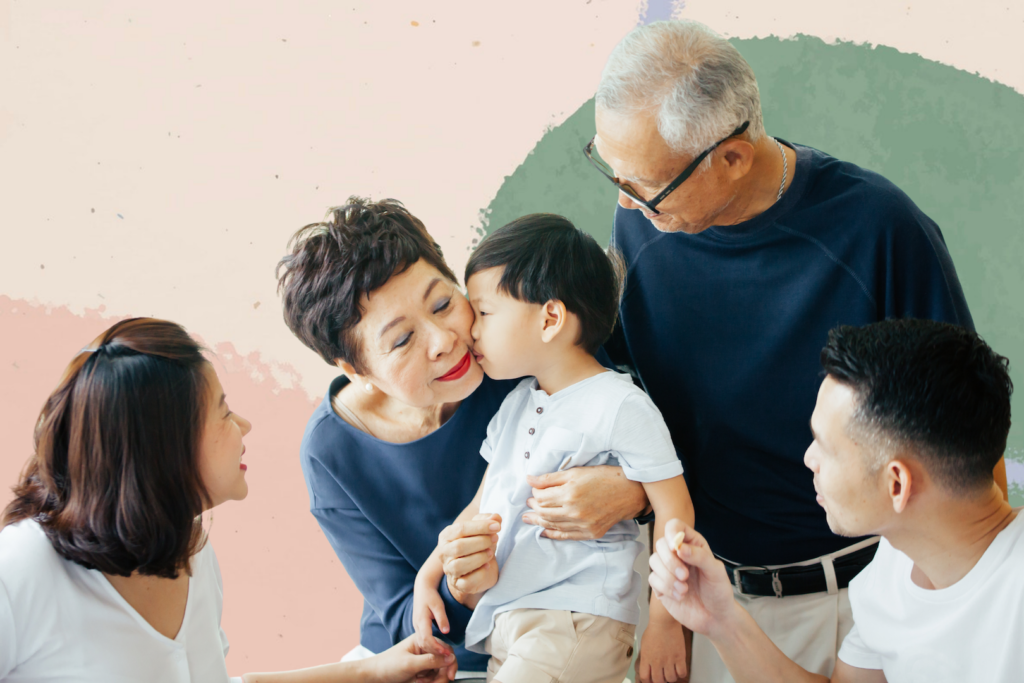 Ideal for those planning on intergenerational living.
Domestic life in 2020 is a very different beast to the years that preceded it. And increasingly, for reasons of financial necessity or to provide care and support, intergenerational living is becoming more and more common. Indeed, with many young people unable to afford a home and the elderly at risk of isolation, more families who are fortunate enough to have a large home are deciding to live together. 
Let's face it; our health and happiness during such topsy turvy times should be the priority. Though mutual support is a hugely beneficial product of family moving back in together, there are also potential pitfalls to the young and old cohabiting which can cause tension. To turn this situation into a positive, here are 5 tips for living with older relatives, IDEAL for those planning on intergenerational living. 
MAKE THE HOME ACCESSIBLE
There are some adjustments you'll need to make to the domestic space to make life as easy as possible for everyone involved, enabling elderly residents to move more freely and not be as reliant on younger ones for assistance in mobility. 
Manoeuvring around the home can become difficult as we age, but there are some ergonomic features you can install to make life easier. Place grab handles and rails around the home – installed in bathrooms, toilets, showers and anywhere where slipping might occur. Stairs can also become more of an obstacle, so installing stairlifts by Age UK Mobility mean trips upflight won't be obstructive. No one wants to be confined to the ground floor of their home alone, after all. 
Do more. Raise the height of electrical sockets to mitigate the need for those less flexible to be bending down. Add a small toilet downstairs so when nature calls, it's easier to answer. Declutter where you can; debris, mess and disorder represent trip hazards. Ensure surfaces below foot are slip resistant, and windows are easily accessible and don't require any force above 2kg (the recommended, manageable amount).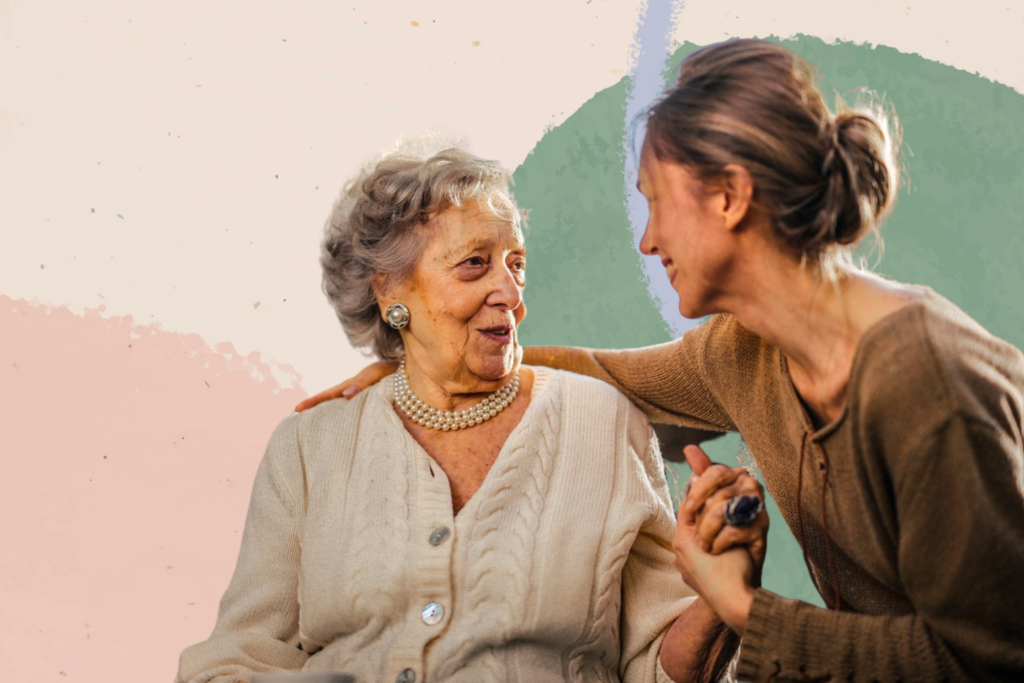 TECH THAT CAN HELP
You can't be at home 24/7 to look after your elderly family member; each resident has a life to lead and they shouldn't feel guilty about leading it. What's more, even if precautions are taken to make your home more accessible, the occasional mishap, fall, and need for assistance is inevitable. Fixing up your relative with a personal alarm will notify you quickly to any problems your elderly relatives may be experiencing should you not be in the same room. 
Look to other tech solutions that may help, too. Smart technology and voice controlled devices such as smart blinds, plugs, light bulbs and thermostats can allow elderly family members to control various features within their home without putting them at risk. These devices have a huge range of functions, from setting reminders to take medication to turning on the TV when a favourite program is due to start. Harness the power of tech!
SET BOUNDARIES
Intergenerational living doesn't mean everyone is expected to live together in hippy-commune-like harmony, with shared resources, spaces and nothing off the table. Quite the opposite, in fact. You can still enjoy plenty of quality time together, and your elderly relative's golden years can still carry great meaning, but if a sense of accord and balance is to be achieved – preserving everyone's independence – you need to set boundaries in and around the domestic space. 
Organise a family meeting where such expectations can be discussed; will you be eating together every night? How will the chores be shared? Will control of the TV remote need a rota? At what time in the evening is it still acceptable to request a cuppa? A happy, cohesive domestic life may well be determined by such minutiae.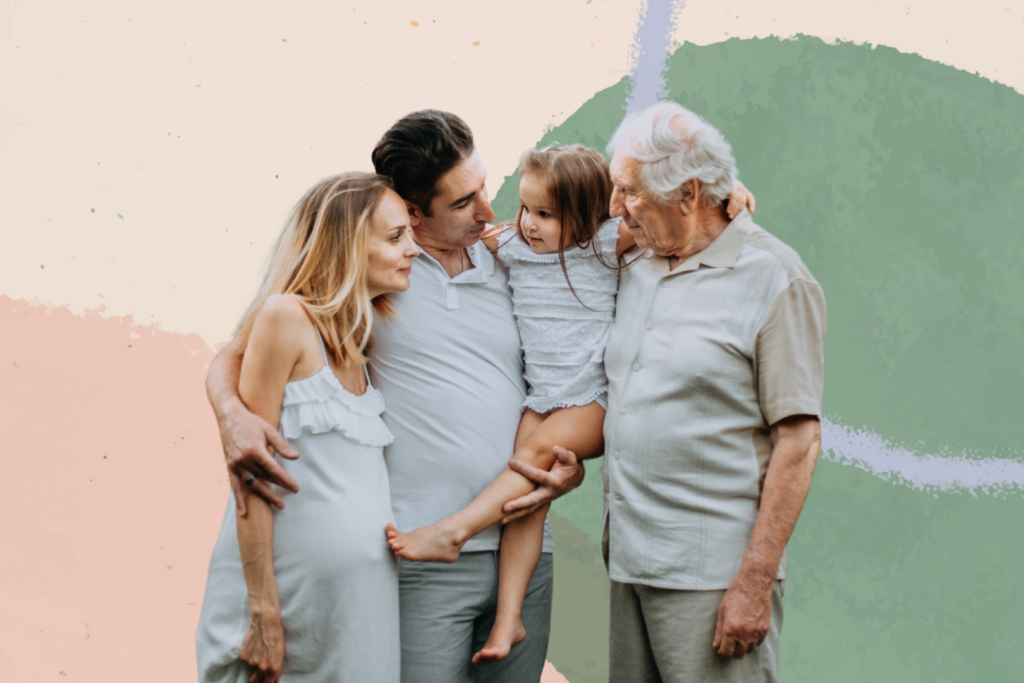 BE REALISTIC
To avoid headaches and preserve stability on all sides, it's crucial to be realistic about how much support your elderly family member requires. If you're not available to look after your loved one or give them the complete, undivided attention they might need, consider hiring a helper. 
This isn't an admission of defeat, but rather a pragmatic, practical step forward. This helper may come to your home and spend time with elderly loved ones when you are not available, or act as a live-in care assistant who will do, well, just that; live with your elderly relative and provide care. Often times, you won't realise just how much you needed them until you've welcomed a carer into your home; the difference such help can make to family life can feel like a huge weight has been lifted. And we all want to feel that, right? 
BE PATIENT & POSITIVE
As people age, things can get mixed up, forgotten or misplaced due to poor memory, worsening eyesight or distraction. Living with an elderly family member can bring up tensions you didn't realise were lurking when you lived apart.  
Do your best to keep things cordial, even harmonious. Frame it as an enriching time for you and your family, to share help, wisdom and quality time together. Indeed, the benefits of cross-generational mixing have been well documented. A recent review by Ageing Equal concluded that being in such a situation can ''promote mutual understanding, break down stereotypes, (and) reduce prejudice and anxiety''. 
In such turbulent times, when you and your family may feel like you've lost some of your own independence, it's vital to remember this, and be patient and positive.
Though it's not here yet, it never hurts to be prepared. Check out our article on 6 IDEAL ways to help the elderly this winter for more useful tips!