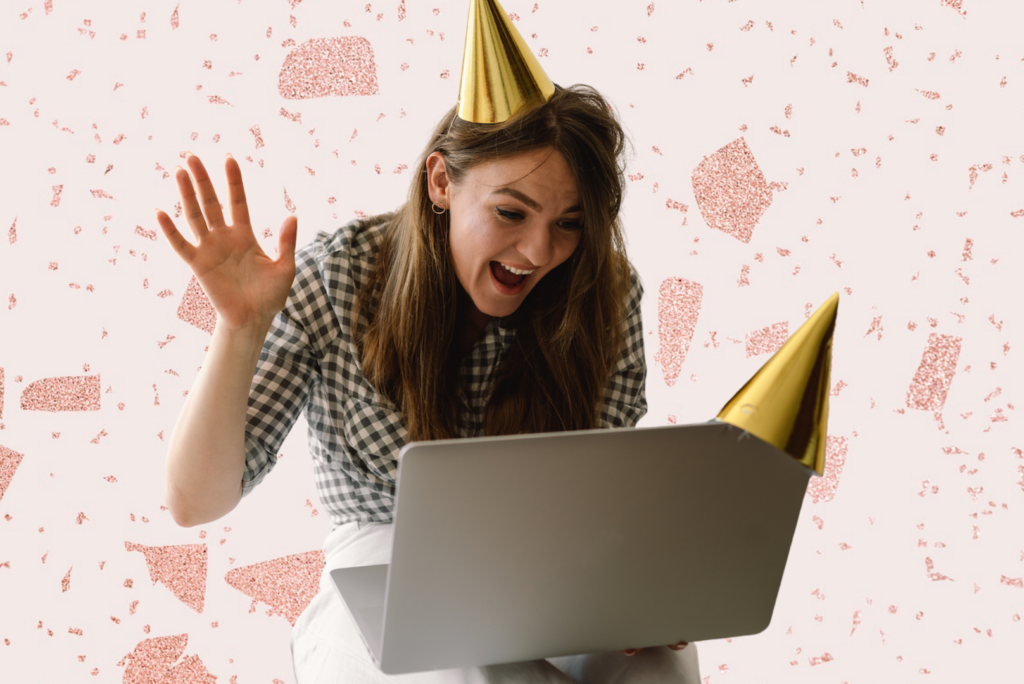 Ideal for ensuring special occasions don't go unmarked this lockdown.
With reports of the acceleration of the so-called second wave of Covid-19 and its resultant lockdowns, life is set to take a quiet turn once more. This was all very well in the Spring and Summer when we could gather outdoors and have BBQs, long walks in the countryside and enjoy the warm sun on our Vitamin D deprived faces.
But, what of Winter celebrations like Bonfire Night, Thanksgiving and the biggie, Christmas? Things are looking likely to be more limited, make no mistake, but rest assured, there are still ways to plan a Winter celebration in 2020, virtually and remotely.
Yep, even if we can't come physically together, we can still celebrate from afar. With that in mind, here are 5 tips for planning a virtual celebration, IDEAL for ensuring special occasions don't go unmarked this lockdown.
USE ONLINE VIDEO SOFTWARE
Video calling is something we've all had to get used to, chatting to friends and getting serious with colleagues on messenger apps and on Zoom. Sadly, it looks like interaction is going to take that form for Christmas too, barring a Hollywood-style miracle. If we've learned one thing over the last 7 months it is that large groups are difficult to handle over Zoom or equivalent platforms; there's always someone trying to butt in or failing to have their say, and no one there to properly manage it. In general, for the cohesion of proper conversation, either choose to chat in small groups or designate one member to 'chair' the meeting.
Zoom allows you to have 100 video participants (including the host) in an online meetup. However, if there are more than two participants, it will automatically end after 40 minutes. As such, it's a good idea to have a vague plan in place for your party (nope, spontaneity and this brave new world don't really go hand in hand) so it can move along accordingly.
Group Facetime allows you to add up to 32 people and doesn't have a limit on minutes so you can have a little more say over how long your celebration goes on for. Although, let's be honest; sometimes that time limit is a welcome reminder to keep things crisp and concise.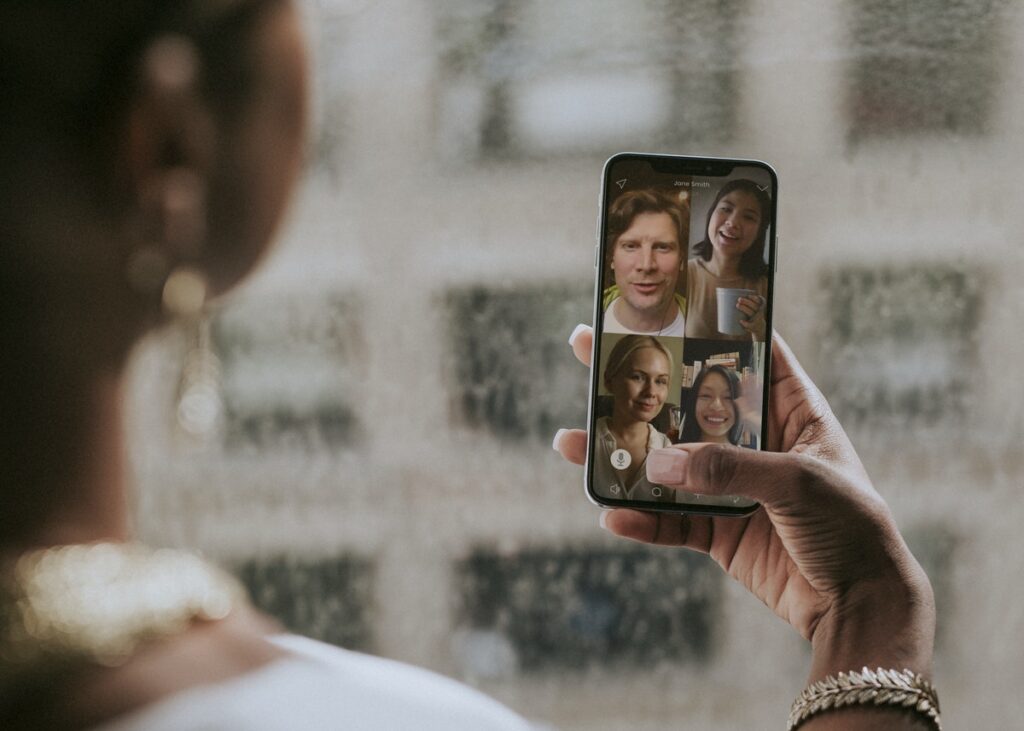 SEND GIFTS WELL IN ADVANCE
There is a good chance you won't be able to see everyone in person this year, especially those who live in different areas as travel restrictions will most likely be in some effect. The majority, if not all, of the gift giving is going to be done via post and ordered online, make no mistake, and only time will tell if the postal service and online stores can cope with this unprecedented demand.
It's advisable, then, to approach the buying and sending of presents with caution and a good degree of foresight, ensuring they arrive in good time before the huge Christmas rush occurs. Then, presents can be opened communally, online via conference call, giving some purpose to those Zoom chats which often run the risk of meandering aimlessly and outstaying their welcome.
Should you be looking for a unique gift idea this lockdown, there are a number of apps out there designed perfectly for such a thing. Cameo allows you to enlist celebrities, comedians, musicians, reality TV stars and even athletes to deliver personalised messages. Tribute lets you invite a group of people to upload video messages directly onto their platform, which then compiles them into one montage of clips for you. GiftCast encourages you to send a personalised video message instead of buying a card, posting it and relying on the Royal Mail to deliver it on time. You can also attach money as a gift to your virtual card, too.
ORDER FOOD & DRINK FOR DELIVERY
Your friends and family may be far away, but that doesn't mean that you have to be eating disparate meals and drinking divergent beverages during your virtual hang out. Instead, having the same food to enjoy, whether you've cooked it yourself or it's been delivered, can sew a narrative thread through your occasion.
If you want exactly the same food, order from an online chain on Deliveroo or Just Eat. Otherwise, devise an easily accomodating menu and ask people to order in the same food from a local takeaway. Whilst only a small gesture, this shared experience could go a long way to healing the hurt of government imposed distance.
THEME YOUR EVENT
Having a pre-arranged theme can pull an event together and allows you to create a backdrop against which you can choreograph the finer details of your party. In many ways, rather than being restrictive, a themed party focuses the mind of both organiser and attendee, pulling together a remote occasion into something more 'fun' than functional.
It could be something as simple as a colour theme, a seasonal salute or one that celebrates a certain cuisine or country. If you're planning on hosting an online 'dinner party', then prior to the big day, all agree to cook (or deliver, as we already mentioned) the same food and enjoy it together online. Here at IDEAL we recently had a Greek Themed party, complete with meze, moussaka and Mythos Beer, with a Zoom background of a Greek Island scene and a little dimotiki playing in the background for good measure. Shots of ouzo may also have played a part, though we can't quite remember that part of the party…
IT'S ALL FUN & GAMES
If there's anything we've learnt from the last lockdown, it's hard to have a coherent conversation with a group of people online, especially if some keep freezing and lagging behind. Games and quizzes can give a much needed structure to the online party experience.
An app that has grown in popularity in the pandemic is Houseparty which allows you to play different types of trivial games which are essentially different versions of Pictionary and Heads Up. We're also big fans of Kahoot (actually a learning app) which has a large number of ready-made quizzes and also lets you make your own template.
If quizzes aren't your thing but you're still after some structured fun, Smule is the social singing app that lets you enjoy millions of karaoke songs. What a way to celebrate!