When it comes to decorating your home, sometimes, in the rush to evoke a certain overarching aesthetic, the finer details can get overlooked. As the old saying goes, ''a house is made of bricks and beams, a home is made from hopes and dreams'', and if you're keen for your property to fall into the latter camp, then it's essential you consider every nuance of the place in order to preserve that sense of comfort and homeliness.
Today, we're talking about blinds. When choosing the right dressing for your windows, there's actually a surprising amount to consider, from materials and functionality to colours, patterns and beyond. With that in mind, here are 5 top tips for finding the right blinds for your home.
WHERE TO BEGIN?
First things first, you're going to need to seek some inspiration on the visual aspect of your blinds. If not, it'll be like the blind leading the blind. Hmm, that didn't quite work… 
Anyway, blind buying is surprisingly complex and presents more choice and consideration than you'd perhaps originally bargained for. You're going to have to get your head around the terminology involved, with roller blinds, vertical blinds, Roman blinds and Venetian blinds just some of the many options out there. Generally speaking, roller blinds have a slightly clinical appearance, and are best suited to home office set ups. Roman and Venetian are more aesthetically pleasing, and in terms of visual appeal, work well in the bedroom. 
Follow some interior design friendly Instagram accounts, such as Ian Snow, Home Sense, Design at Nineteen and Adam Lippes, to name but a few, for inspiration and ideas.
FUNCTIONALITY
Though aesthetics do, of course, matter, it's important to remember that blinds are intended to serve a more practical purpose than they are meant for pleasing the eye. As such, as a general rule, prioritise functionality in the decision making process.
Not only are blinds ideal for reducing glare from the sun, but the right type of blind can also save on energy bills in the Winter months as your rooms will keep the warmth in more efficiently. If you have a seriously sunny room, bamboo blinds are ideal. They give you privacy while still letting in some of that much needed sunlight. Moreover, they are one of the more affordable blind options out there. In terms of blinds which are adept at keeping the heat in, roller blackout blinds made from thermal fabrics are best.
Consider the desired functionality of your blind first, before aesthetic considerations muddy your decision making process.
MATERIALS
Not all blinds were created equal. And blinds are certainly not all made from the same material, neither do they let sunlight in the same way. You can find slats made from aluminium, wood, plastic and metal, with some more dense and sturdy than others, with the density of design determining how thoroughly the blinds will allow or block the room's natural light source.
For the kitchen, the best choice would be sheer or Roman blinds, which gives you a decent amount of privacy, holds the sunlight, but still lets a decent amount of light shine through. In the bathroom, luxe real & faux silk Roman blinds give a greater level of privacy, whilst still allowing enough natural light not to cause things to feel gloomy whilst you're doing your business.
In the bedroom, however, you'll likely want to opt for a duette blind in a much thicker material; this style of blind allows for any fabric to cover the whole width of the window. Add another layer of blackout lining if you prefer a sleep uninterrupted by the rising sun. 
COLOUR & PATTERN
After you figure out the functionality and material of your blind, it's time to consider its colour, which will have a big impact on the appearance of the room as a whole. Do make sure the colour scheme works in synergy with the palate of the room; mismatched colours, even when the blind is fully rolled up or open, can look incredibly jarring.
You should also consider whether you want any patterns on the blinds. Gone are the days when blinds only came in a single colour scheme or monotone. Now, patterns can serve the same function as a feature wall, teeing up visual intrigue in an area which otherwise takes up a whole load of wall-based real estate without having much to say for itself. This year, paisley blinds are looking set to be popular with interior design insiders, whilst tropical patterns, when deployed tastefully, can also look great.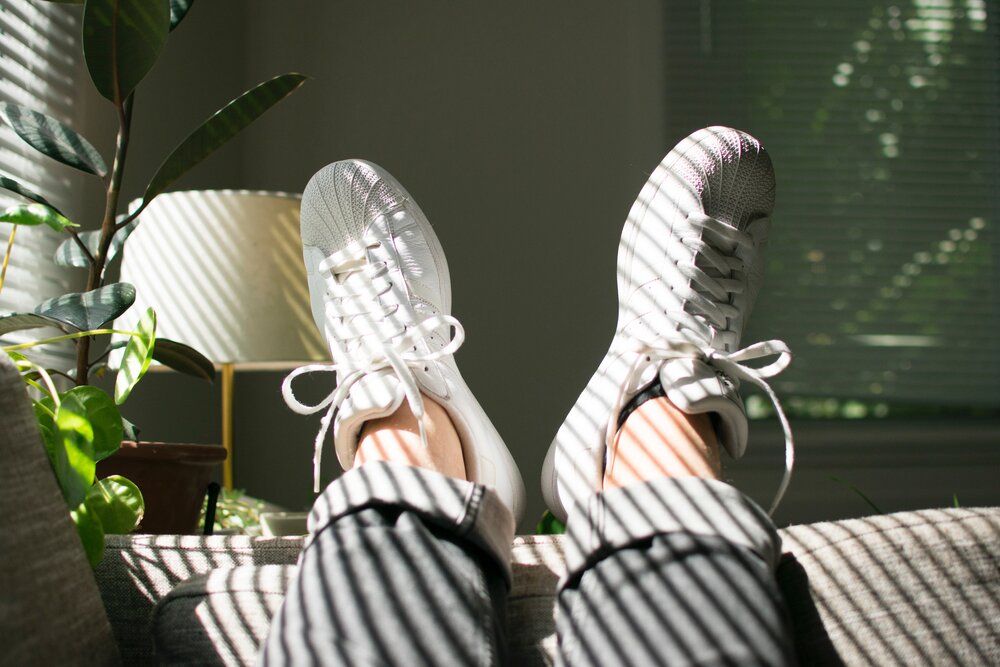 WINDOW DEPENDENT DESIGN
Of course, your choice of blind is dependent on the type of window you wish it to cover. The style and size of the window itself will determine the size and shape of your blinds, but rest assured, most retailers offer custom made, bespoke blinds, though these do come at a cost. Do also bear in mind that made-to-measure blinds will be made with measurements which you supply, so make sure you're providing precise, accurate readings.
Generally speaking, where larger rooms are concerned, you should go for a blind which sits outside the recess – you don't want it overlapping the walls either side of it. Should the blind be going inside the recess – which is common for bedrooms – make sure you measure the width of the recess at its most narrow point.
If you're looking for more inspiration on decorating your house for the months ahead, check out our tips on 5 stylish ways to dress your windows this Winter.