Swimming in the cool cobalt-blue sea, languorous lunches at a taverna that last long into the afternoon, dancing to that song while plates smash and shots of ouzo are drunk. Sounds like Greece to us. 
Last year, Greece was named as Europe's Leading Destination at the World Travel Awards after four years of Portuguese supremacy, and just this week it was revealed that Greece's travel rules were the most googled by British holidaymakers.
Accordingly, we won't list the current guidelines here. Instead, we'll offer our own guidance on how to make the most of your holiday to this incredible country. If you haven't been to Greece yet, it's about time you did; here are 5 travel insider tips if it's your first time visiting the Greek islands.
Avoid The Peak Season
The ideal time to visit the Greek islands is either late spring and late summer – prior to or after the school holidays when the weather is warm but the crowds significantly less insistent. At these times – the so called 'shoulder seasons' – the weather is comfortable, sitting in the low twenties and with a gentle breeze keeping things comfortable.
If you do go during peak season, you'll be able to enjoy hotter weather, but you'll be paying top euro for accommodation and sharing your holiday with the masses. In the off season, on the other hand, the majority of restaurants are shut and the finding a ferry that's running becomes much harder. This is generally between late November and early March.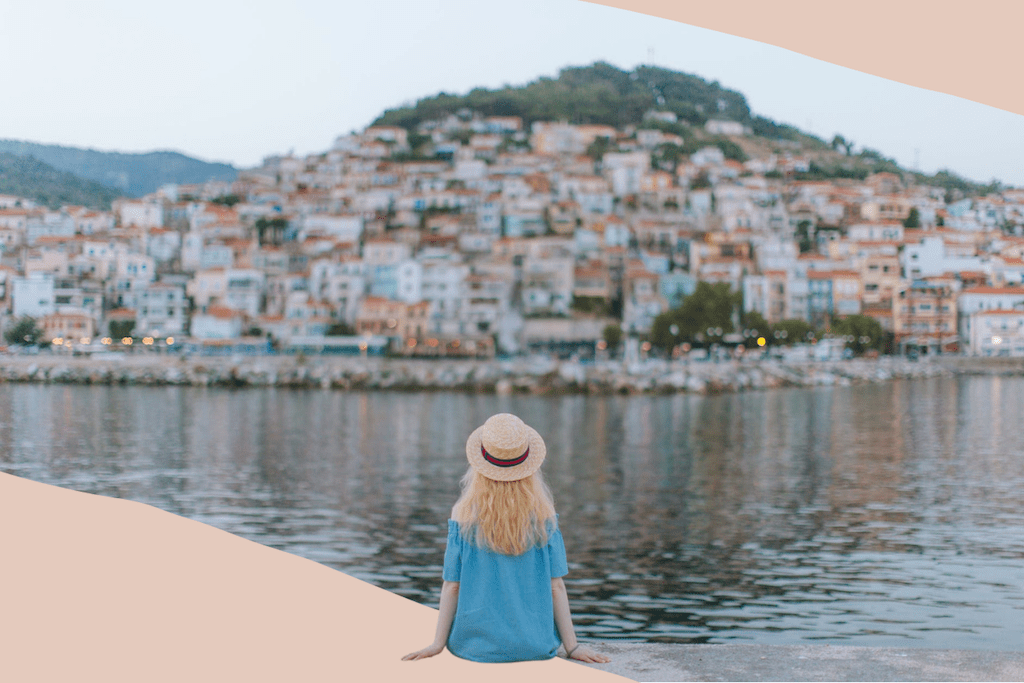 Charter A Boat
Greece is a country of 6'000 islands. Accordingly, one of the best ways to see Greece is from the water. If you have the money, consider booking a yacht for a day so you can explore all the beautiful coves and islands that line this country's coastline, gaining access to areas otherwise unavailable to those on shore.
You will be able to find all sorts of different yachts for hire, so take your time in picking the right one for you and your group. To take things up a notch, you can charter yachts in Greece that go above and beyond the usual Greek boating experience, complete with cabins, a bar, and a kitchen.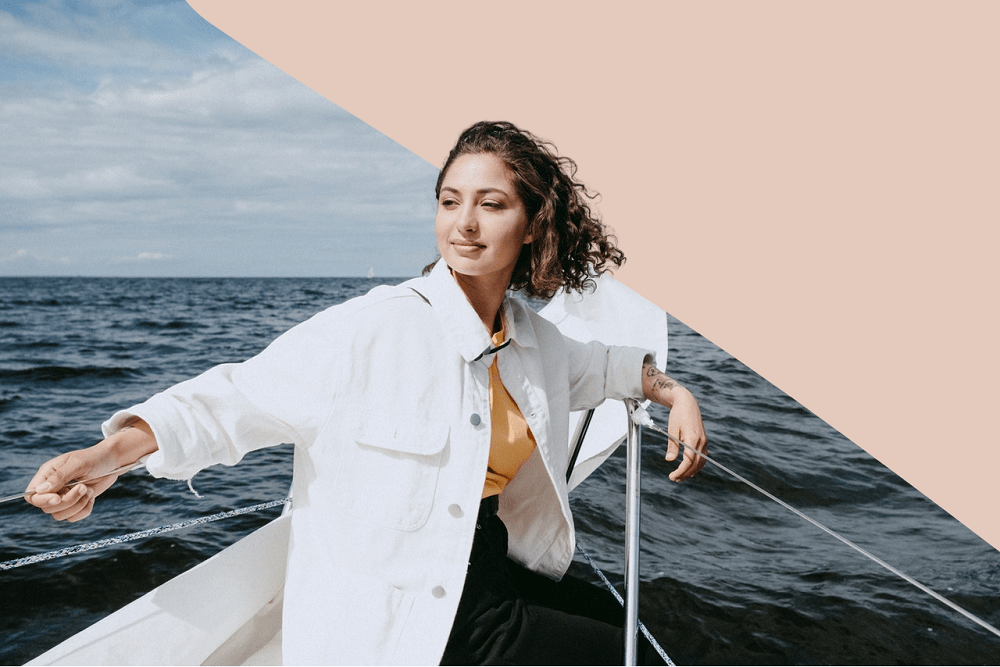 Go Island Hopping
The Greeks islands are broadly grouped into six geographical clusters (plus Crete) and all have something in common, but, equally, are so very different. While you'll no doubt want to experience all they have it offer, it's advisable not to spread yourself too thinly when Greek island hopping if you're to get the most out of your holiday – otherwise you'll spend most of your time repacking and travelling rather than luxuriating in the beauty of the country, its food and its people.
The Cyclades are the Greek islands that most of us imagine when we think of Greece – Santorini, Naxos and Paxos all belong here, and represent a worthwhile focal point for your trip. Alternatively, the Ionian islands boast Kefalonia (something of a foodie paradise), as well as Corfu and Zakynthos.
We'd certainly recommend determining which group of islands you want to explore, and make the most of that grouping, rather than attempting to cram in too much.
Read: 5 IDEAL tips for your Greek island hopping holiday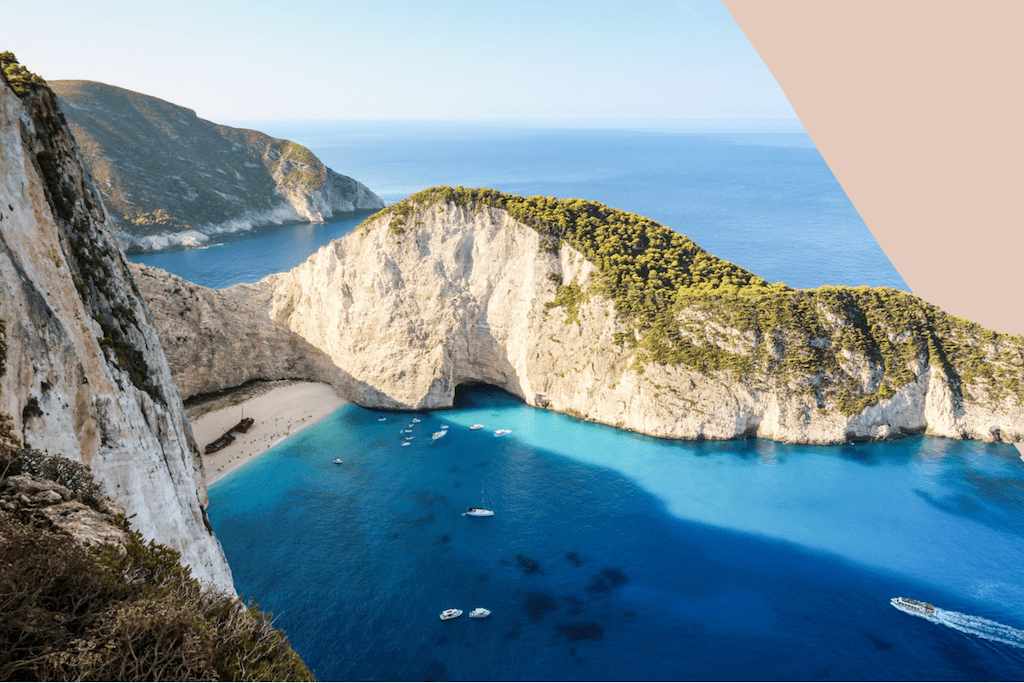 Enjoy Island Specific Specialities
Greece has a surprising amount of diversity of food on offer, with each island specialising in a different plate, utterly unique to (and inspired by) their surroundings
Santorini, for example, is known for some distinctive, truly special local produce thanks to its volcanic soil. A must-try using its famous white aubergine, used in melitzanosalata, an aubergine dip similar to baba ganoush but without the tahini. The island is also famous for its yellow split pea puree topped with wild capers; a delight.
Or, why not head to Mykonos, another island with a rich culinary heritage. It's famous for its honey pie (Melopita) which is traditional Mykonian pastry made with honey, cinnamon, and a cheese native to the island. Oysters are also eaten enthusiastically on the island, with places offering oyster tasting of produce handpicked by fishermen that morning. Phwoar.
Read: The IDEAL day out in Mykonos for foodies
Indeed, each region and even each island has its own local larder and culinary specialties. Though the terroir may be similar, the taste is not. And that means a journey of culinary discovery awaits. This also means that you'd be wise to research the specialty dishes of wherever you're going so you can confidently pick out your preferred food on any menu.
Say Yes To Siga
Greece is a beautiful country, and there are lots of unique places to see here. Naturally, you may be inclined to plan out every single minute of your day so that you can fit everything in.
While it's good to know the general schedule of your Greek holiday and have some must-dos within your itinerary, try not to over-plan everything. One of the joys of visiting the Greek islands is to embrace a slower pace of life, otherwise known as siga siga, meaning 'slowly slowly'.
Greek time rules supreme here, and life rarely runs by the clock. It's normal for a simple espresso in the sun to last the whole morning, with the ebb and flow of conversation cherished and a sudden departure considered impolite. Were you to rise too early from the table, or be walking a little too hurriedly, or you were seen to be rushing your dessert, then a reminder to take things 'siga siga' is likely. You're on holiday after all, so sit back and take things slow.