Financial hard times fall on the best of us. If you have fair or poor credit, you are not alone. In fact, 18 million Brits are consistently doing damage to theirs with erroneous, erratic spending. Sometimes, it's unavoidable; life's necessities sometimes dictate – demand, even – that you spend above your means to get by.
It's the system that's broke if you are. 
Indeed, financial missteps like maxing out credit cards or paying bills late can reduce your credit score and negatively affect your chances of being given financial help in the future from a bank or lender. That doesn't mean that people in these situations shouldn't have access to financing when they're in need. That's where bad credit loans come in, an option for people who haven't made all the right choices financially, are in the process of recovering from past mistakes or are currently building credit.
It's important to note that there are two main kinds of bad credit loan: secured and unsecured. Secured loans are those that require some kind of collateral, like your car or house, and these offer better rates and higher loan limits, but if you could lose your car or house if you default on the loan. Unsecured loans, on the other hand, do not require collateral, and the rate you get is based on how creditworthy you are. Unsecured by any asset, this loan has lower loan limits and higher interest rates.
Credit unions, online lenders and banks all offer loans to people with poor credit; the variation comes with the limit for what each lender considers a creditworthy borrower. As you probably already know, some lenders' requirements are much stricter than others. That's why it's important that you take the time to shop around before agreeing to any loan's terms and conditions. Spend time looking for the best short term bad credit loans you can find, do your due diligence, and educate yourself first about what you're truly applying for, using our guide to 5 types of short term bad credit loan.
CASH ADVANCES
The most well known and applied for type of short-term loan, cash advances carry short repayment periods averaging from around a week or two, but some can be found that extend up to as many as three months in some instances. 
When you apply for these, bad credit isn't a factor in the decision, because they don't check your credit. You will need to show proof of income, however. If you are using a credit card that is unsecured, remember that this option will carry a very high interest rate, much higher than your card's regular purchase APR, and as such the associated terms and conditions should generally be scrupulously picked over with a fine comb. You don't want any nasty surprises later down the line.
PAYDAY LOANS
These are loans that are typically no higher than £1000 and for good reason; the interest rates tend to be extortionate (as much as 1500% APR compared to a typical credit card at 22.8%). Payday lenders tend to skip credit checks, only requiring that you have an active bank account, valid ID and proof of income – no collateral needed. 
Most lenders require that you pay service fees and interest, called a finance charge, in order to get the loan, and it is usually due two weeks later, which coincidentally will most likely end up being your next payday. Whilst useful for getting yourself out of a sticky financial spot, we'd recommend proceeding only with extreme caution before applying for a payday loan.
INSTALLMENT LOANS
Most people can't afford to repay a loan in a single repayment, which is the way payday loans and cash advances are typically structured. Instead of single payment loans, installment loans should be something you consider when you're in need of money fast.
These loans provide borrowers with a specific amount of money upfront and the money is repaid with interest in monthly installments, until the loan has been paid in full.
It's not only banks providing these loans; credit unions – controlled by its members and with helping people at its heart – offer some great options in the field, too. To find instalments loans that work with people with poor credit history, look for online tools at sites like LetMeBank which also help you improve your credit in general so you build healthy financial habits for you and your family and aren't relying on short-term loans in the long-term.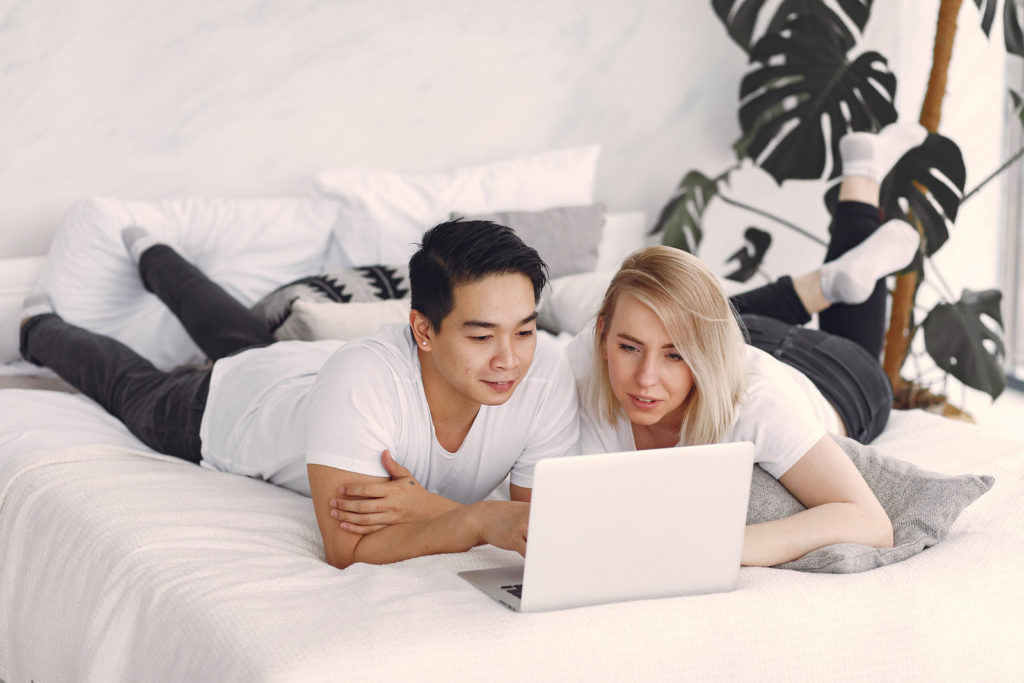 CREDIT CARD LOANS
Sometimes if the high interest rates of payday loans are too severe, and you're instead considering another route altogether, a below average credit card issuer is a great alternative, especially when compared to cash advance loans.
If you don't require months or years to pay off a debt, then a credit card loan could be for you. The key to using this method is the credit card's grace period – the time you have to pay your balance off before interest is charged. If you pay the entire bill before the due date, often you aren't charged any interest at all. 
BANK AGREEMENTS
Depending on the policy of your particular bank, they may approve you for a short-term loan or even a minimal overdraft agreement. Keep in mind, this may still be based on your ability to keep an active account and decent banking history with the institution, but it's certainly worth investigating as much of the red tape and bureaucracy is negated.
THE BOTTOM LINE
Don't let bad credit let you think help is not available when you need a cash injection. There are plenty of options outside of traditional banks that can help you if you know where to look and are willing to do just a bit of research. As always where credit, cash and your financial future are concerned, exercise caution before signing on the dotted line. Good luck!