Ideal for those missing the gym and looking for alternatives.
Nobody knows when lockdown 2.0 restrictions will recede. Sure, early December is pencilled in, but if there's anything these unprecedented times have taught us, it's that the government will find surprising new ways to break their promises. It only takes two U-turns to form a circle, after all, and the powers-that-be have been running in them for a while.
Best to get your genuine running shoes on, then, to stay fighting fit, forward thinking and focused during a hugely frustrating time. Moving around and staying active isn't just important for staying in shape. It also helps with mental wellbeing, something that is essential during these strange, emotionally exhausting times. 
Thankfully, you don't necessarily need to go to the newly shuttered gym, swimming pool or fitness class to get yours. Here are 5 ways to exercise during the current lockdown, IDEAL for those missing the gym and looking for alternatives.
RIDE A BIKE
If there's any exercise on this list that sits (literally) above the rest, it's this one. Not only is it low impact, which helps put less pressure on your body compared to, say, running, but it also provides an excellent full core workout. Perhaps most importantly, in this current situation, it gets you out of the house to enjoy some fresh air without bringing yourself to the attention of the authorities. 
When it comes to cycling, ensure you select the right bike for the job. If you plan on getting going off-road – and frankly, what a welcome respite from the chaos that would be – then a hybrid bike makes sense. There are specialist unisex and men's hybrid bikes available which makes sure your ride is a comfortable one. 
Alternatively, if you can't face the inclement weather but still want to benefit from riding, the home exercise bike market has come on leaps, bounds and pedals in recent years. At the budget end of the spectrum, you can secure a sturdy, comfortable fold-up version for use at home for around £150 online, which come complete with a screen to monitor distance, speed, heart rate and more. Not bad for the price, hey? Or, at the premium end, community based exercise bike and software platform Peloton provides some serious motivation when you need to push through those last few rotations.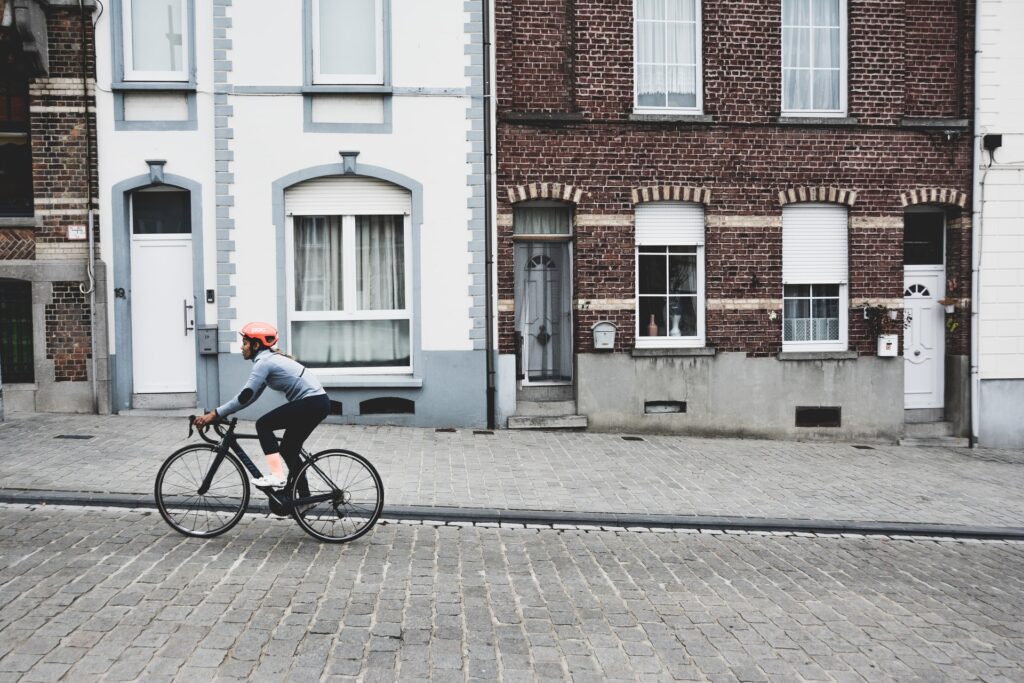 CALLISTHENICS
Resistance training performed via callisthenics (that is, using your body weight to provide the resistance) is a great way to keep your strength up during the downtime, without having to invest in any expensive dumbbell sets. The good thing about these types of resistance exercises is that you can perform them pretty much anywhere. 
Of course, certain exercises will require a little bit of creativity, but you can perform the likes of squats and push-ups from the comfort of your home. If you're keen to harness the power of the ultimate callisthenic exercise, then invest in a pull up bar which you can affix to your door frame; brilliant for building arm, shoulders, back and core strength.
VIRTUAL FITNESS CLASSES
Okay, it's not as social as meeting up with some friends and going to your local spin or yoga class, but it also doesn't put you at risk of financial punishment for your actions, so there is that. Nevertheless, virtual fitness classes are a great way to find the ideal workout routine to follow while at home. 
YouTube is populated with an endless selection of fitness classes and courses you can follow, from eight-minute ab workouts to dance-based exercises and of course, ever more popular guided yoga sessions. That, or you could check out GymCube, whose platform has over 700 virtual workout sessions, easily filtered into intensity, calorie-burn and more.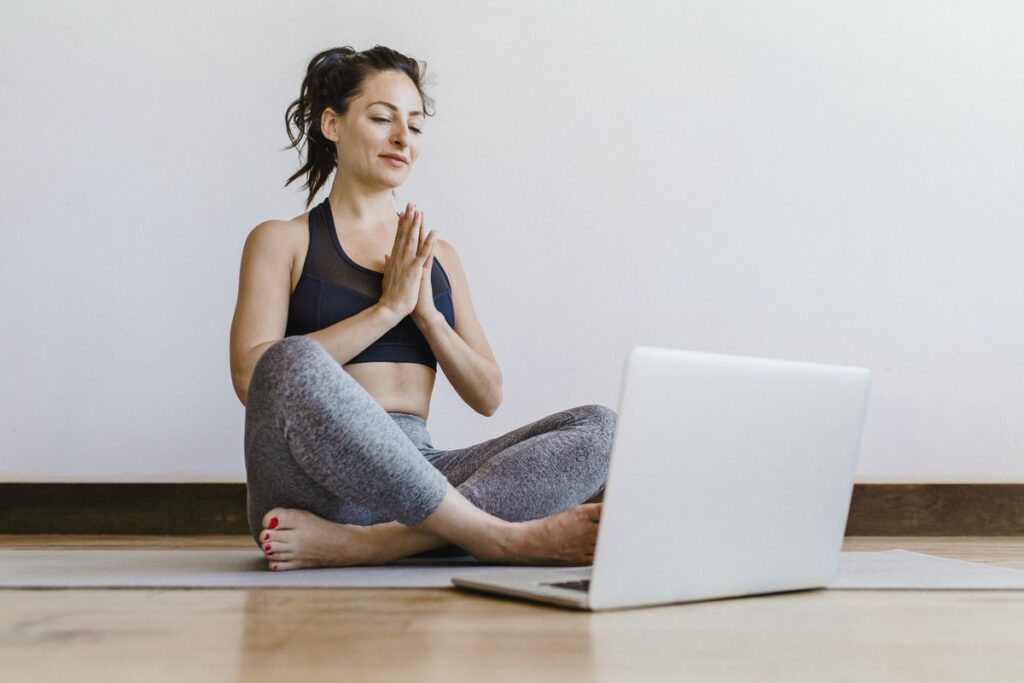 CLEANING AROUND THE HOUSE
Sure, we might be scraping the barrel here, but even by doing that scraping, we're burning some calories…
People often overlook the fitness benefits gained by cleaning. Others may view it as a cynical marketing (or partner's) attempt to make us do more than is strictly necessary. Most will simply see it as a chore that needs to be done and one that doesn't have any advantages other than keeping your house free from clutter and dirt. 
However, you can easily burn a few hundred calories from mopping the floor, sweeping, and cleaning the windows. To drill down on the digits a little, it's said that 30 minutes of washing dishes with moderate intensity – however that looks – burns around 187 calories for someone weighing around 9 stone. This is especially the case if you make a few minor adjustments when performing your cleaning routine — for instance, some lunges when vacuuming can really make a difference.
GARDENING
In relation to the previous point, garden maintenance can also double as exercise. If you throw in some squatting while weeding, this will help strengthen your glutes and core, while carrying around a watering can and other tools can tone your arms. Indeed, according to the Centre for Disease Control and Prevention via Michigan State University, gardening does count as exercise, and doing so for just two and a half hours a week ''can reduce the risk for obesity, high blood pressure, type 2 diabetes, osteoporosis, heart disease, stroke, depression, colon cancer and premature death''. And that's not to mention its positive impact on your wellbeing.