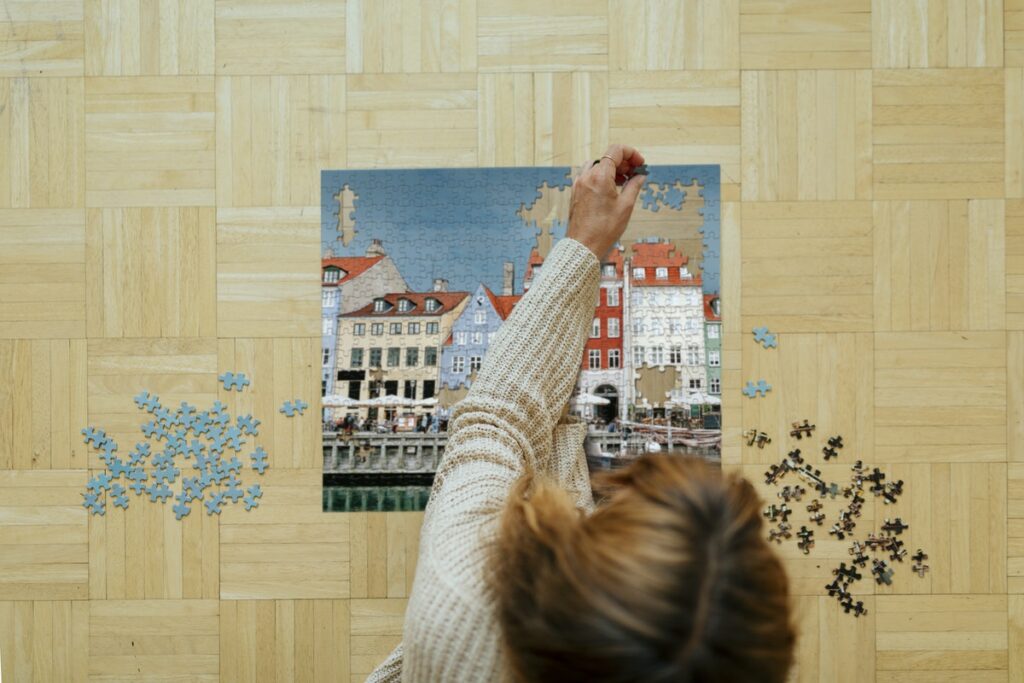 Ideal for those looking to fight off the boredom and keep their brains sharp in the coming months.
Lockdown 2.0 has begun, and with it, a regression into our pyjamas and onto our sofas until this thing all blows over. Of course, we exaggerate, apart from the regression part, perhaps. Suddenly, we've got an awful lot of time indoors on our hands, and there's a danger of us simply shutting down, switching off and hibernating until Spring. Without the proper mental stimulation, that is.
Indeed, we owe it to ourselves to keep our minds active and fertile as Winter approaches, so we can emerge from this trying time sharp, focused and perhaps even with some new skills up our sleeve. With that in mind, here are 6 mentally stimulating things to do at home during lockdown.
COOK NEW RECIPES
Those cooking books you bought with honest intentions but haven't used beyond flicking through the pictures? Well, it's time to dust them down and learn some new recipes. Indeed, now is the perfect time to flex those culinary muscles and get to grips with some new ingredients, cooking styles, cuisines, and ultimately, cultures too.
With more time on our hands, allow lockdown life to offer its own sense of escapism at meal times. Why not try out a new country's cuisines a couple of times a week? We understand that finding esoteric ingredients is tough right now, and some of the more obscure kitchen equipment from across the globe will be hard to get your hands on, but with diligent recipe reading and one-shopping-trip-a-week planning, you can have yourself a trip around the globe via your tongue instead.
A learning experience and adding new dishes to your repertoire; what's not to love?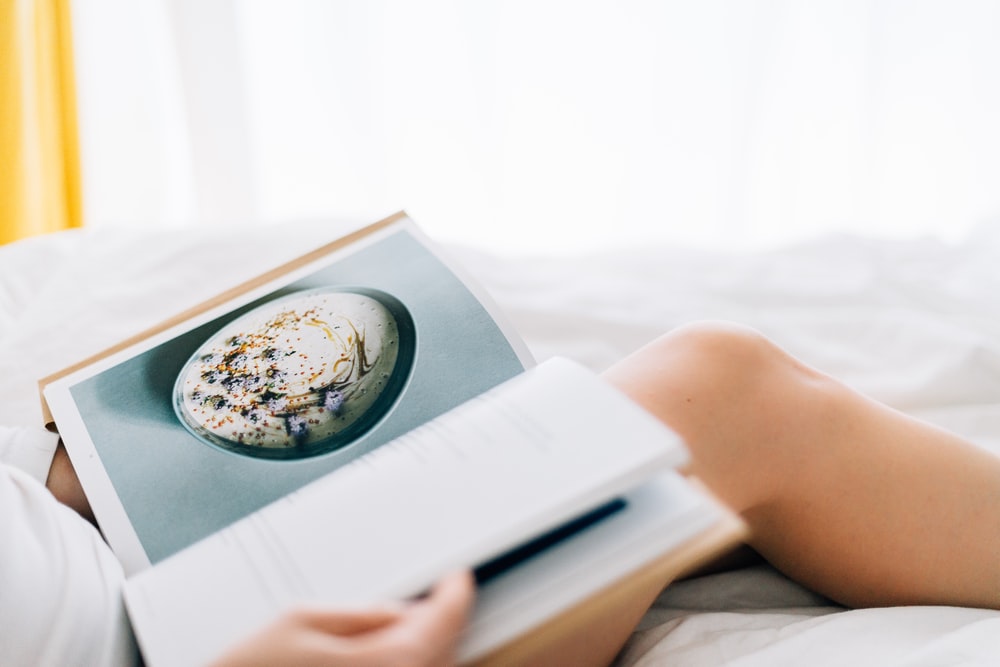 HOST A TRIVIA NIGHT WITH YOUR FAMILY
Combining mental stimulation, learning of new facts, a competitive spirit and the chance to socialise with family from afar…what's not to love? Seeing as we're not going to be, erm, seeing our family for the foreseeable future, then hosting a quiz night with them sounds like a great way to stay mentally stimulated (and fill those gaps in conversation) with your loved ones.
Simply compile some trivia questions for adults (or find them online, of course), and encourage every participant to download both a conference call platform – Zoom functions well – and simple software which lets you make quiz templates, fill in the answers as teams, and have them totted up automatically. We're fans of the simplicity of the Kahoot app, which makes organising quizzes a doddle.
BREATHING EXERCISES
Stop what you're doing. Take a deep, lengthy inhale through your nose. Count to five, letting it flow deep down into your belly. Now exhale. Aaaahhhh.
Are you feeling a little more relaxed already? Breathing exercises, simple and easy to do at home and for free, are one of the most effective ways to relax, immediately taking you out of a stressful situation and allowing you to realign your focus and regain some perspective. You can do them standing up, sitting down, lying on your bed…yep, the possibilities are endless.
Indeed, according to the American Institute of Stress via the Independent, ''abdominal breathing for 20 to 30 minutes each day will reduce anxiety and reduce stress. Deep breathing increases the supply of oxygen to your brain and stimulates the parasympathetic nervous system, which promotes a state of calmness''. Do your brain and favour and take a few.
If you're looking to take things further, then gifting yourself ten minutes each day to sit in silence and practice breathing can also work wonders in beating stress. We're big fans of guided meditation apps, which help give you the tools to tackle stressful situations with confidence, with most of the key players offering free versions during this time of crisis.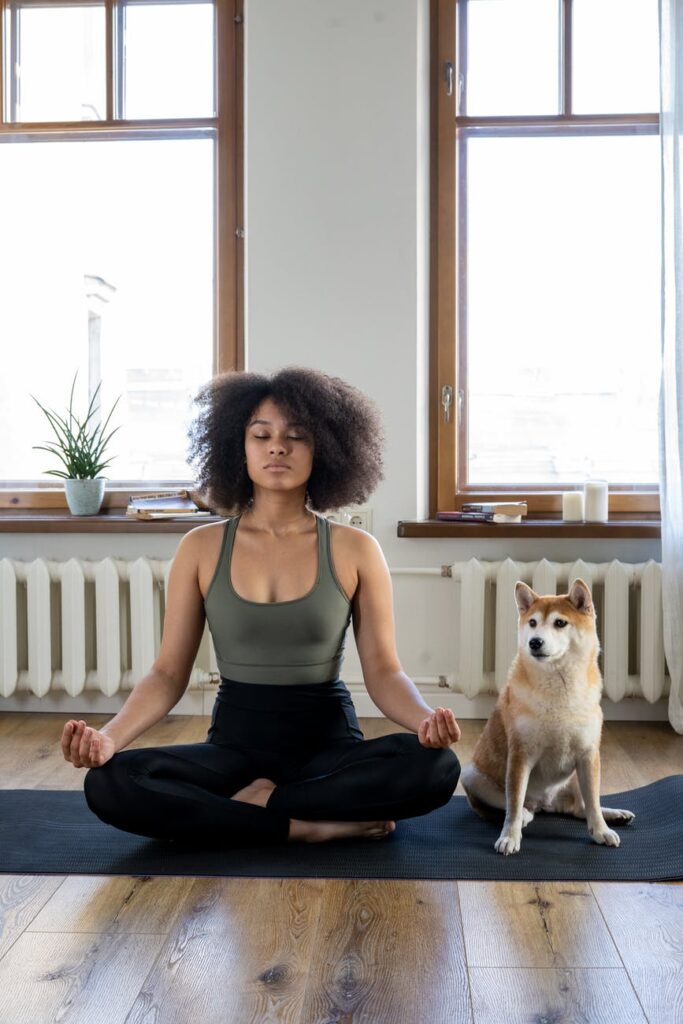 LEARN A LITTLE
Whilst it's fine just to sit back and veg out if that's how you cope best, if you do feel the urge to engage in a spot of self improvement, too, then that's great. There are loads of free online courses out there, primed and ready to get you educated on a new subject or adept at a new skill.
The Open University are offering thousands of free courses and interactive videos in everything from Sports Psychology to Politics, from Law to Languages and more. If that wasn't enough to satisfy your insatiable appetite for academia, Harvard University also have a catalogue of great, coin-free courses on offer, too.
START A BLOG
Writing down what's on your mind and starting a blog can help you process what's been going on while you're stuck at home, and might even provide you with a second income if you play your pens right. Doing so can also help you tap into that creative side of yours, flexing parts of your brain which might otherwise lay dormant whilst socially-distanced stimulation runs low.
Though, of course, having an outlet for your thoughts and feelings is enough, if you do intend to turn your blog into something profitable, check out this really useful article from Save the Student on how to make money from blogging.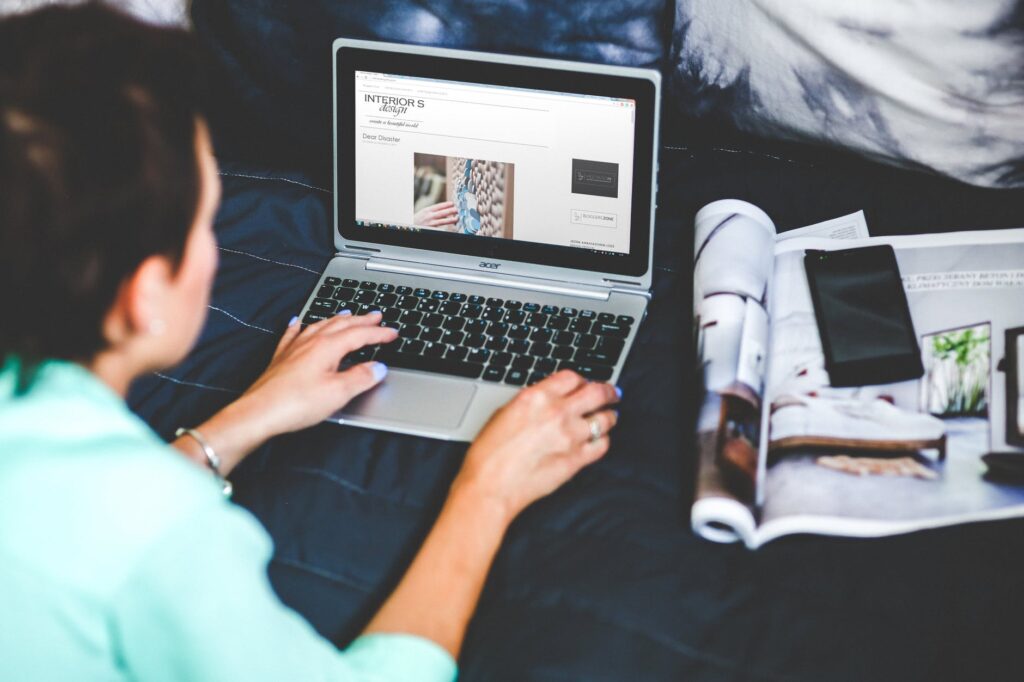 PLAY JIGSAW PUZZLES
The wellbeing benefits of taking up a new hobby have been well documented. And while you might scoff at the idea of doing jigsaw puzzles to fill the time, they too have been attributed with boosting wellbeing and stimulating the mind, particularly in those suffering from Alzheimer's and dementia.
Indeed, research in 2014 suggested that regularly tackling jigsaw puzzles resulted in enhanced spatial skills. Yale University has also posited that doing them builds collaborative and cooperative skills. Wow! As such, why not consider making it a couple's or family activity by having a big puzzle to complete together. Your relationship might even benefit!
Speaking of which, and since we've come to the end of our article, why not check out our advice on the ways to reignite the spark in your relationship left cold by lockdown.