Going to university is a massive step in any young adult's life. For many, this is the very first time you'll live away from family and on your own completely, which can both thrilling and worrying, often simultaneously.
In 2022, after two years of massive upheaval which saw universities running at reduced capacity, if at all, and with the deadline for applications falling on January 25th of next year, many are considering their options for the next academic year, which begins in September 2023.
When deciding on both a course and a location, the sheer weight of the decision can be overwhelming. Your decision may well determine the path that your life takes as you mature, and with this in mind, here are 6 considerations when choosing the right university for you.
Visit First, Decide Later
When considering your options, it can be difficult – no, impossible – to choose the perfect university by perusing websites and brochures alone.
Instead, it's essential that you physically attend the campus of your chosen university, for open days and also on days when the university is less polished. This will give you the opportunity to meet staff members in person, check out the facilities and consider campus logistics.
But more importantly than that, visiting in person will give you a vibe about the university and city; breathe it in, smell it, touch it, stand a little while within it… Only then will you be able to form a fully realised opinion of the place.
It's All About The Content
Another factor that you will need to look into is the specific course content that each university provides. Although many individuals place huge emphasis on the university 'experience', making friends, and exploring their newfound freedom with gusto, the primary purpose of going to university is, of course, to study and get a degree.
You may meet great friends and enjoy your freedom, sure, but if you don't enjoy what you study, you may not be able to get the grades you want.
Accordingly, even if you have a rough idea of the subject you'd like to study, it's a good idea to drill down into the finer details of the various courses on offer, checking out if the specific modules suit your needs, passions and purpose. It's also a good idea to attend as many uni virtual open days as you can, as these allow you to explore course options in more detail.
Sometimes, choosing a specific course rather than going on the reputation of the university, is a smart move; doing so will keep you disciplined, focused and dedicated… And that's what it's all about, don't you think?
Going The Distance
When deciding on a location, you should also consider the distance of the university from your family home. You may be happy to be moving away, but don't forget that you're likely to return home every time you have a break or during festive seasons.
Additionally, having your family physically close may prove comforting if you struggle to adjust to your new independent life in the beginning.
On the flip side, some may prefer to be as far away from their family as possible! Indeed, some even choose to attend university abroad, giving them a brand new experience, helping them learn a new language and immerse themselves in a new culture. We couldn't think of anything better.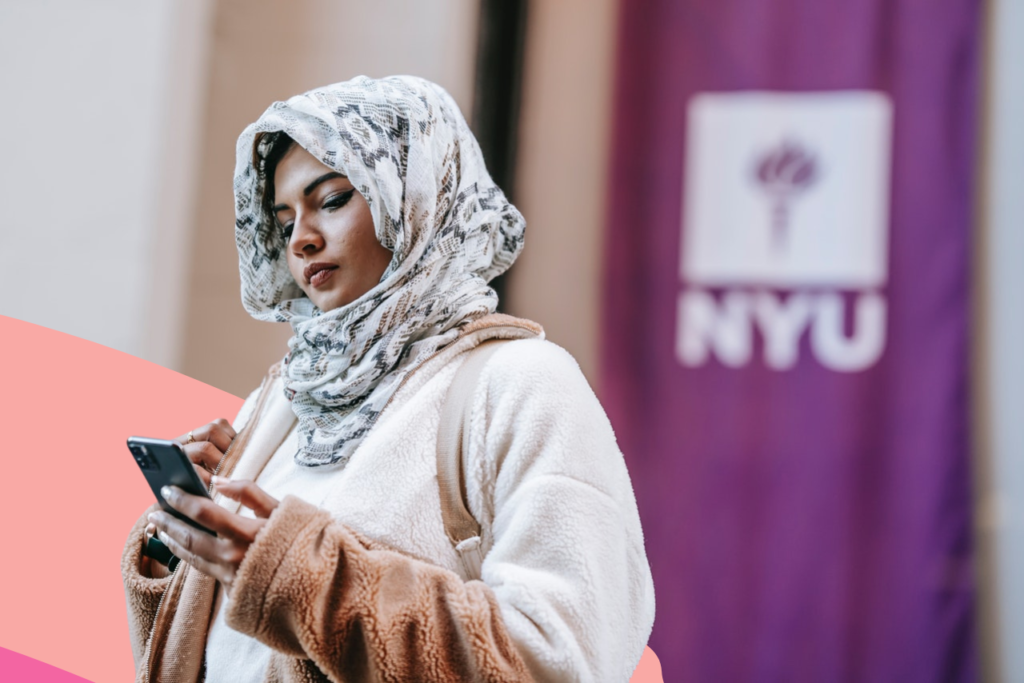 Location, Location, Location
Similarly to what we have discussed above, you should consider the nature of your university town – do you want it to be in a big city or somewhere smaller? Is nightlife or a tight-knit community your preference? Would you like to walk everywhere, will you be bringing a car to university, or are you happy sitting on a bus, staring out of the window?
These factors should ultimately inform whether you plump for a heaving metropolis or somewhere more quaint and manageable.
We've written about a whole host of university towns before; from Bristol to Liverpool, Newcastle to Manchester, there's a great variety of city on offer in the UK. Do check them all out!
Part Of The Club
Yes, the most important part of going to university is to study. We've mentioned that so many times already that we're worried we're beginning to sound a little parental.
That said, how you spend your time when you are not studying is important, too. University is a great time to meet people, make useful contacts, and learn new skills that will benefit you in the long-term.
If this is something that interests you, make sure to look for a university that offers extracurricular activities such as sports clubs or student societies that you can join (or even run!), to further your soft skills and to help you network with like-minded people.
Student Support
Being a student can be a rollercoaster of emotions, with stress and strain commonplace. In fact, a report published in January of this year suggested that nine out of ten students believed campuses were facing a mental health crisis.
Not only may you be away from your family and friends, but you may also be in a completely new area and having to live independently for the very first time. On top of this, you will be faced with assessments and deadlines, adding pressure which needs to be acknowledged and managed if you're to survive and even thrive during your uni years.
Accordingly, you should verify whether your chosen university provides students with support in different areas, such as mental health, finances, and additional teaching support. You may find that you do not require any support, but it is best to have the support in place and not use it rather than need it and not have it. This is particularly important if you have a disability or additional needs, or are a foreign student requiring specific support.