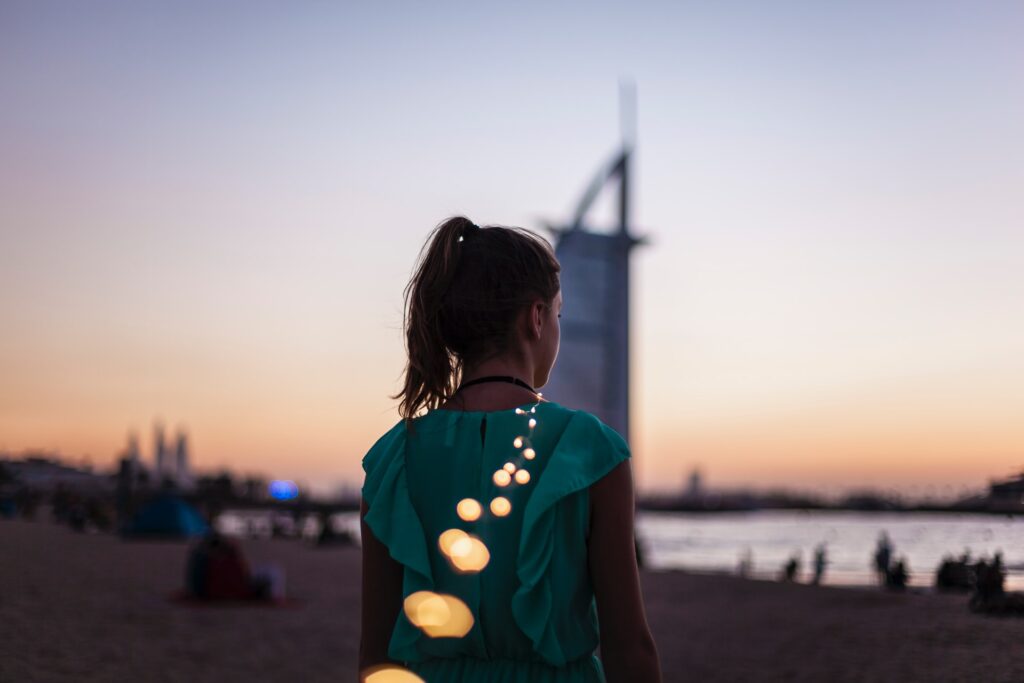 Ideal for those looking to settle in seamlessly.
So, you're moving to the City of Gold, also known as the Sand Paradise and sometimes called the Gulf Tiger? When you reel off those glamorous, intoxicating nicknames, upping sticks to Dubai sounds swell. Care to sneak us along in your suitcase?
But it's not all massive buildings, swanky restaurants and several zeros added to your bank balance with each connection you make. Instead, you'll find Dubai a city of dichotomy. Though there's convenience and comfort to be found in spades here, it's also a place capable of delivering a pretty massive culture shock to first-timers, with extreme weather and a new set of customs to get acclimatised to. We're here to help you settle in, with these 6 essential tips for expats moving to Dubai, IDEAL for those looking settle in seamlessly.
DECIDE ON AN AREA TO LIVE
Should you be heading to Dubai without a place secured, eager to see which neighbourhood feels right for you, then firstly, may we compliment you on your forward-thinking? We agree, it's best to get a lay of the land first, before settling on somewhere to live, as each area offers something different, whether you're a family seeking somewhere peaceful, or a young professional out on your own and wanting a more stimulating experience.
Whilst we wouldn't want to state the obvious, Downtown Dubai – referred to as the Centre Of Now – has loads going on, with some seriously high-end shopping and dining options. It's busy, bustling and full of energy, and where the most famous landmarks, such as the towering Burj Khalifa, are located. As such, it's perfectly suited to those young professionals we mentioned earlier. That said, it's going to cost you, with a one bedroom apartment in Downtown Dubai coming in at an average of £1700 a month. For families, you should also be aware that there are no schools downtown, though there are great transport links to several provided.
Should you be moving to Dubai as a young couple, and still want to be amongst the action but with a little more elbow room, Dubai Marina is where it's at. For something more affordable, Mirdif is still pretty centrally located, with several schools, a park, tennis courts and a shopping mall, and is popular with expats. Be warned that rush hour traffic in and out of Mirdif can be pretty frustrating. For expat families who are looking to spread out a little more, Arabian Ranches is the perfect choice.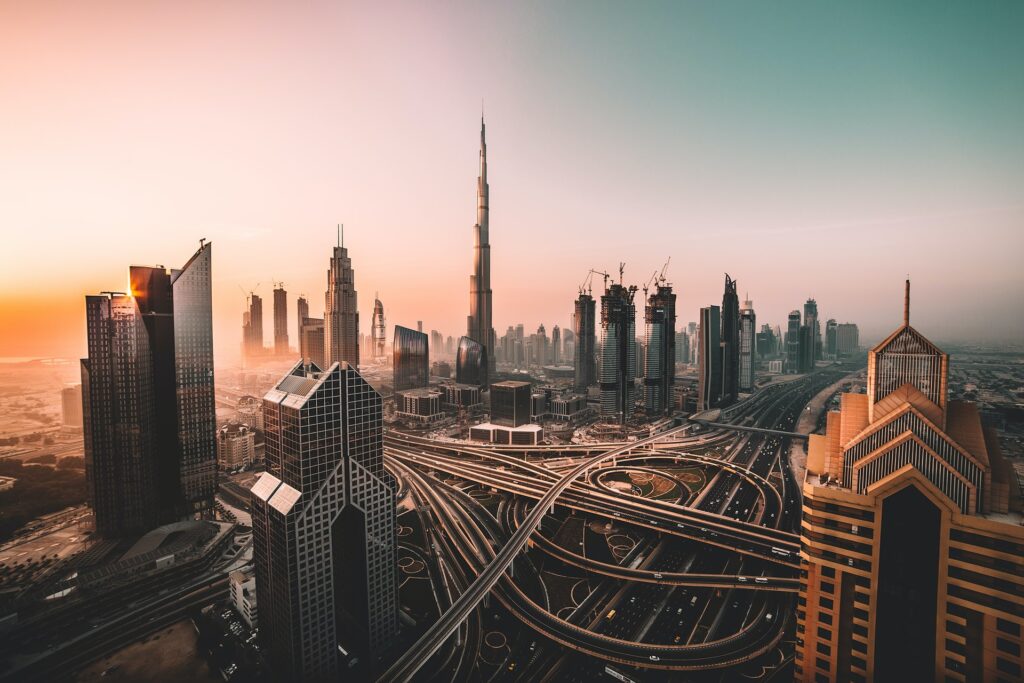 CLIMATE CAUTIOUS
The famous Dubai heat is certainly not to be underestimated. Temperatures routinely break the 40°C barrier in the sprawling summer months (from May to September) and don't dip much below the mid twenties for the rest of the year. Indeed, don't be surprised if the heat is pushing 50°C at times.
Although there's some serious air-con going on indoors in Dubai, do be aware that this can lull you into a false sense of security. When you step outside or enter a vehicle, even for a second, you'll feel that heat. If you're heading out to enjoy the beach or one of Dubai's famous water parks, do so early, before the midday sun bears down, stay hydrated and apply strong sunscreen, particularly between 10am and 4pm when the UV strength is considerably higher.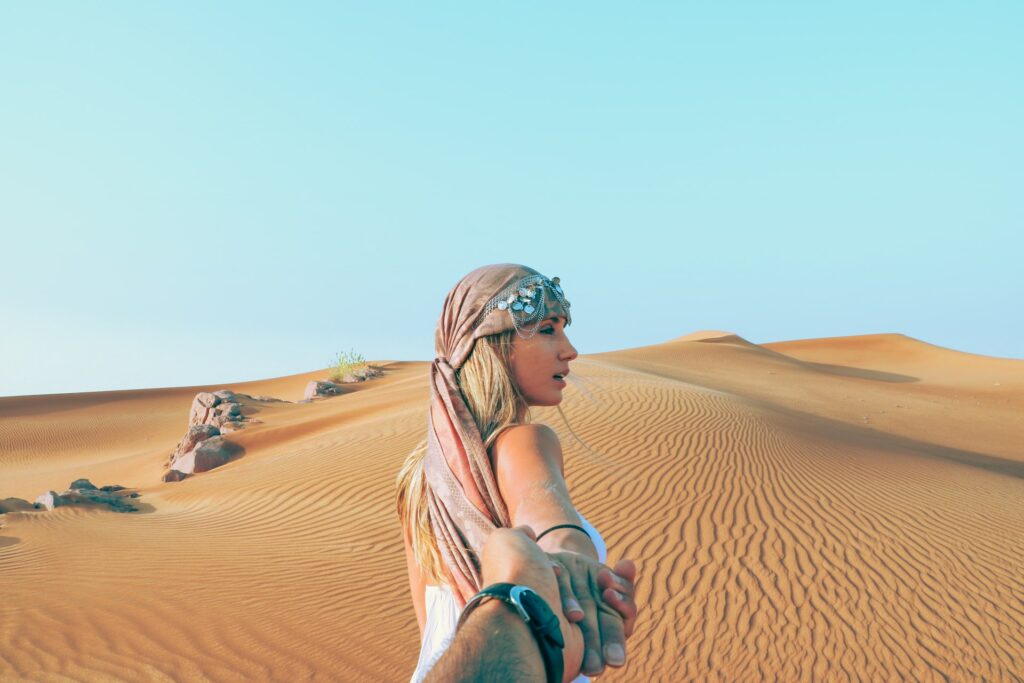 WORK SMARTS
Should you be travelling to Dubai with the intention of finding a job once you arrive, then be aware that any foreign national (aside from those from UAE) will first need a Residency Card in order to then obtain a Labor Card.
Nearly all of those intending to work in Dubai will have already secured work, and their company will have, in turn, secured them a Labor Card. That said, you can enter on a Tourist's Visa (which grants you a stay of 60 days in the country) and then look for work. To assist your company with their application for your Labor Card, you'll need that aforementioned Residency Visa, a passport with at least six months until expiry, three copies of your work contract, a clean bill of health, proof of qualifications and education, and the trade licence of the company you're working for.
Should you be arriving with the intention of starting a business in Dubai, you'll need to find a local sponsor in the form of an already established company or businessperson, who will be a 51% partner, as standard.
CLEANING & LAUNDRY
Dubai has a fully appointed housekeeping industry, with the majority of expat households hiring the services of a housekeeper, cleaner, cook, security guard and more for the duration of their time in the city. If you're not familiar with this level of help, it may feel strange at first, but if you're paying fair wages and treating your housekeeper with the maximum levels of respect, then the arrangement works well for all parties.
Where once your landlord would pass on a recommendation for housekeepers or provide one with the property, now expats tend to use apps to find home help around the home. The justmop.com app is the preferred platform for many.
FEED ME
Like all things in Dubai, restaurant prices here are sky-high. If you've money to burn on foie gras topped with gold leaf and caviar, then be our guest. Actually, don't; you sound expensive to host.
If you're up for something more authentic, head out of the malls and onto the road. Around Old Dubai you can find cheaper restaurants with loads of traditional, family style food on offer. While Dubai doesn't have a street scene as such, if you head to Al Rigga Street, you'll find amazing Arabic shawarma, manakeesh and sweet treats like luqaimat to titillate your taste buds.
For groceries, some of the most ubiquitous, reliable stores include Spinneys, Al Maya Supermarket and, believe it or not, Waitrose. However, for ease, Sanadeeg online supermarket delivers groceries, toiletries and everything you need right to your front door. Many expats avail themselves of such a service to avoid the blistering heat endured walking between shops.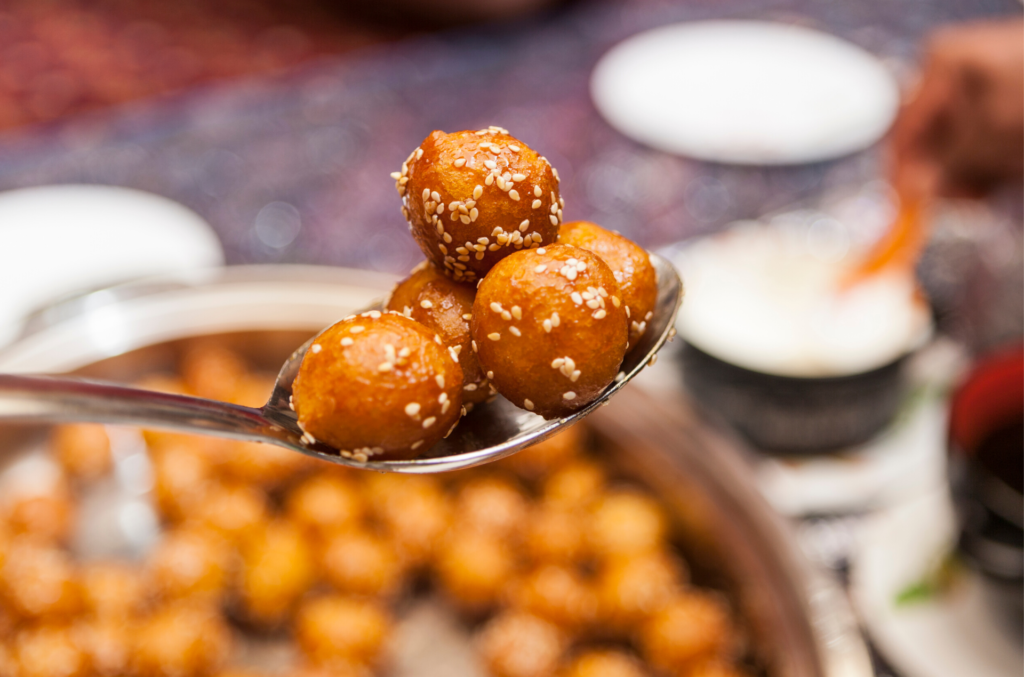 LEARN SOME ARABIC
Though English is widely spoken in Dubai, and is the preferred tongue for doing business as well as being ever present in the tourism sector, if you're to get under the skin of the city, it's best to learn some Arabic.
In Dubai, the Emirati dialect of Arabic is spoken, but a more standard Arabic will be understood everywhere. To learn most efficiently, there are several language centres in Dubai, with the Headway Institue, The Arabic Language Centre, and the Iqraa Arabic Learning Centre being the three most highly regarded.
Exciting times await in the City Of Gold! We hope you settle in smoothly and without hitch. Before you go, check out these 5 world-renowned attractions to visit on your IDEAL trip on Dubai.