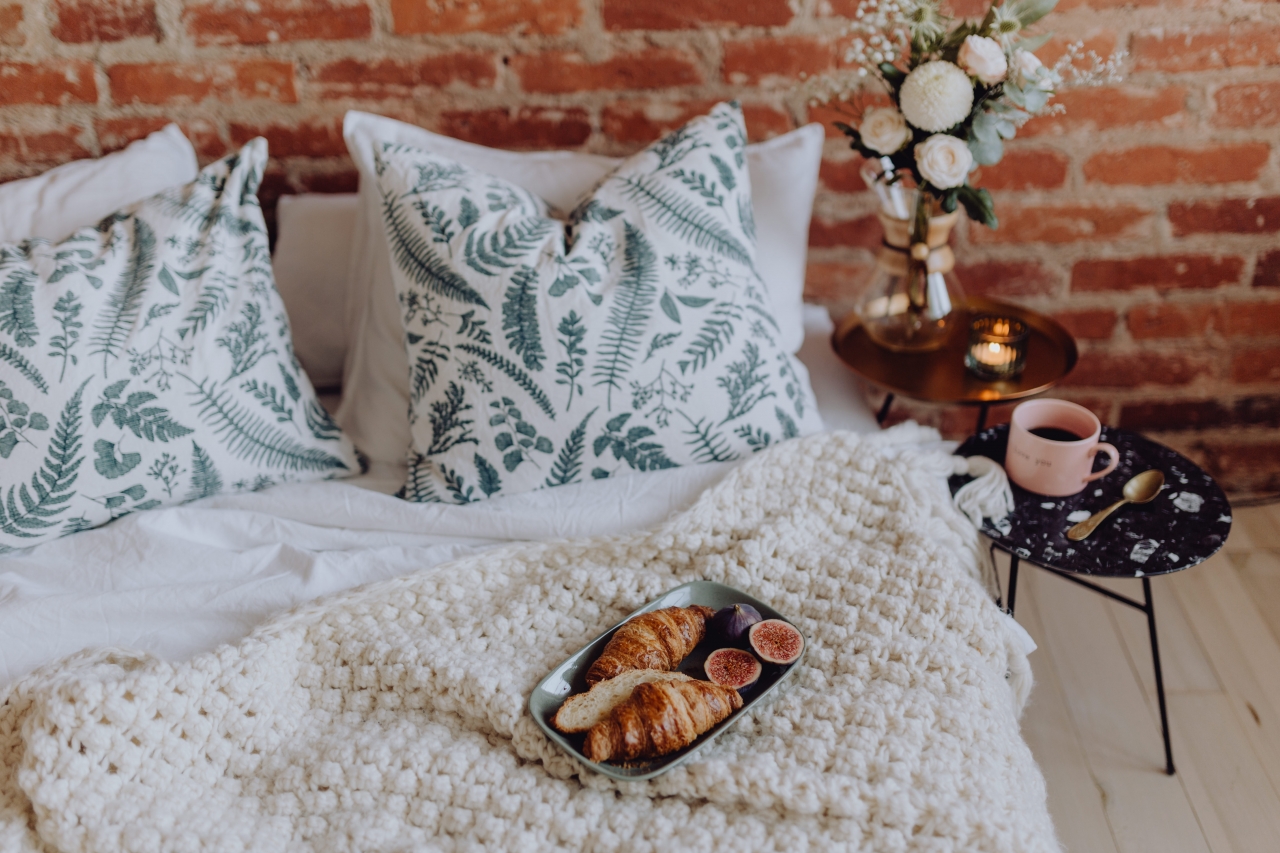 If your home is in need of a revamp, then you've come to the right place. Perhaps you're wondering what small yet effective changes you can enact which will feel like a complete makeover of your domestic space. It's something we're all wondering, right? Well, we've some good news for you; a refresh of your interior design can be quick, affordable and easy to do, if you follow these; our 5 IDEAL budget friendly steps to sprucing up your home.
PAINT THINGS
Nothing says brand spanking new more than a thorough, fresh coating of paint throughout the home. A lick of paint this ain't. What it is, is one of the lowest cost improvements with the highest rates of return.
You don't need to be experimental here either. You are not the Rauschenberg of renovation and no one is expecting an avant garde number on the walls. Neutral and pastel colours give off a much more relaxed vibe to ease stress and provide a sense of calm, while vivid tones bring about excitement and energy. We're huge fans of feature walls; a simple yet high impact way to add the va va voom factor to your home.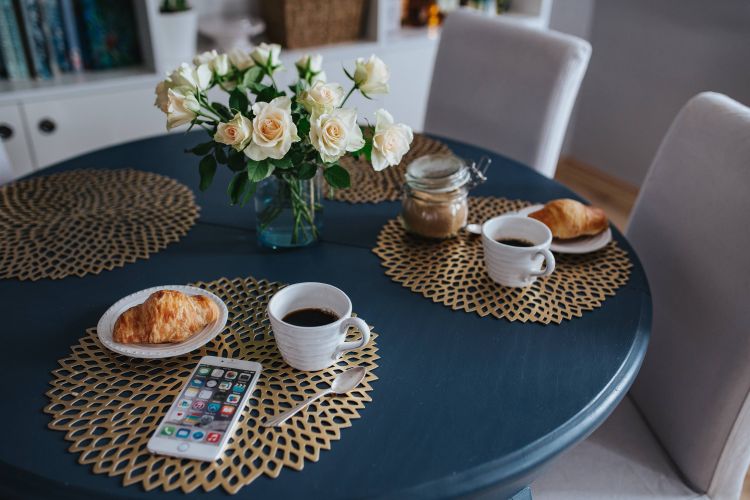 And it's not just the walls you can spruce up with a lick of paint. Consider giving your dining table or kitchen cupboards a revamp with a bright, bold new colour. Choosing the correct paint colours for a room can be puzzling, so it would be best to get familiar with the colour wheel to understand which tones work well together and know how colour schemes work.
UPCYCLE
Speaking of giving a lick of paint to old furniture and breathing new life into your home, let's talk about upcycling. Maybe it's the hipster in us. Is a possible environmental sustainability at its heart? Or perhaps the current economic climate and state of confusion over our country's collective capital makes it a necessity. But whatever the reason, 'upcycling' has taken the design world by storm in recent years.
Upcycling – repurposing old bits from around the house and casting them in new, exciting roles – not only provides an opportunity for homeowners to show off their creativity but is an easy way to spruce up our home on a budget. Got some old pallets in the garden – turn them into a coffee table. Indeed, with a little creativity and ingenuity, you can revamp your homes furnishing with minimal expense.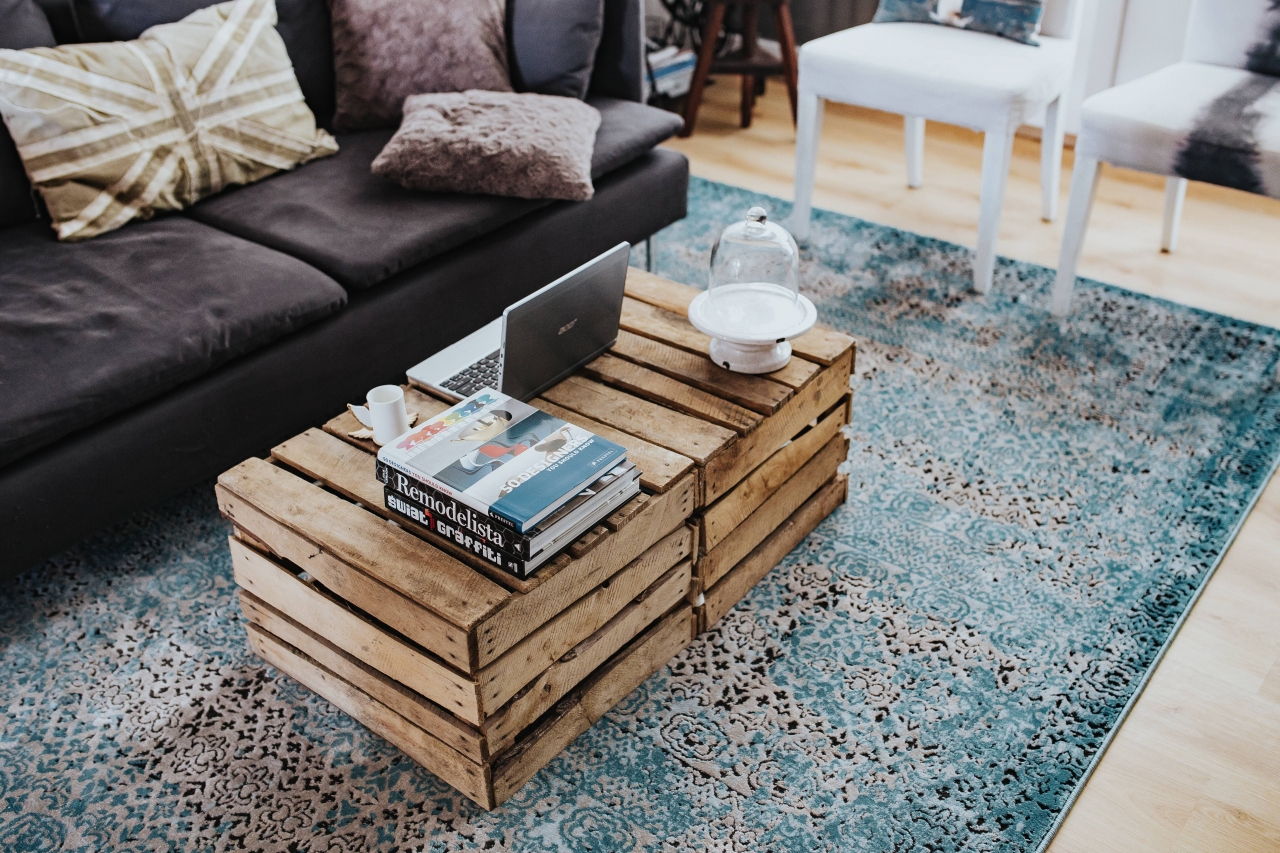 IMPROVE YOUR KERB APPEAL
It all starts here. And first impressions count. Yet, the exterior of the house is an element so often neglected. Giving it an update is a simple cosmetic procedure that can completely change the impact of your home from the very first moment guests arrive. 
Indeed, these first impressions are what's known as kerb appeal, and even the most innocuous elements can play a part in the overall impact of that first once over. An unruly front garden, broken gates, a tatty fence or dirty drive can all be a major turn-off. Particularly impactful we think; a new driveway can make all the difference to the appearance of a property. You can actually carry out a DIY resin-bound paving project yourself, meaning you'll slash the bill almost in half to what it would cost to hire a professional. 
MINIMALISE
The modern design aesthetic of minimalism came into existence in response to all that overly ornate, fully fanciful and somewhat cluttered architecture and design of the late 19th century. As we're sure you'll be familiar, this is particularly prevalent in the UK. So if you want to channel a modern look without having to renovate your home, then use the excuse to go minimal. If your home shows a distinct lack of ornament and flair, then you've nailed it. Remove unnecessary details and frills and focus on functionality. Sometimes, it just takes a simple exercise in decluttering and streamlining to give your place a fresh feel. 
HANG MIRRORS 
Want to add light and dimension to a room at the knock of a hammer? An interior design trick beloved of those in-the-know is to hang some decorative mirrors; a surefire way to transform your home and bring a sense of space to proceedings without the huge financial outlay required to actually knock down walls and expand. Indeed, a mirror is an ideal way of incorporating light into a living space, as reflections will make the room feel bigger and brighter. Not only that, but a mirror will also add depth to a flat wall and can be used as a feature piece on plain backgrounds.
Moreover, decorative mirrors with stylish frames can be used in lieu of artwork to fill that empty space on your wall. Of course, you don't want wall to wall reflective surfaces, or you risk making your room look like a den of iniquity. Instead, tastefully framed and thoughtfully positioned around each room will do the trick of creating space while also looking subtle.