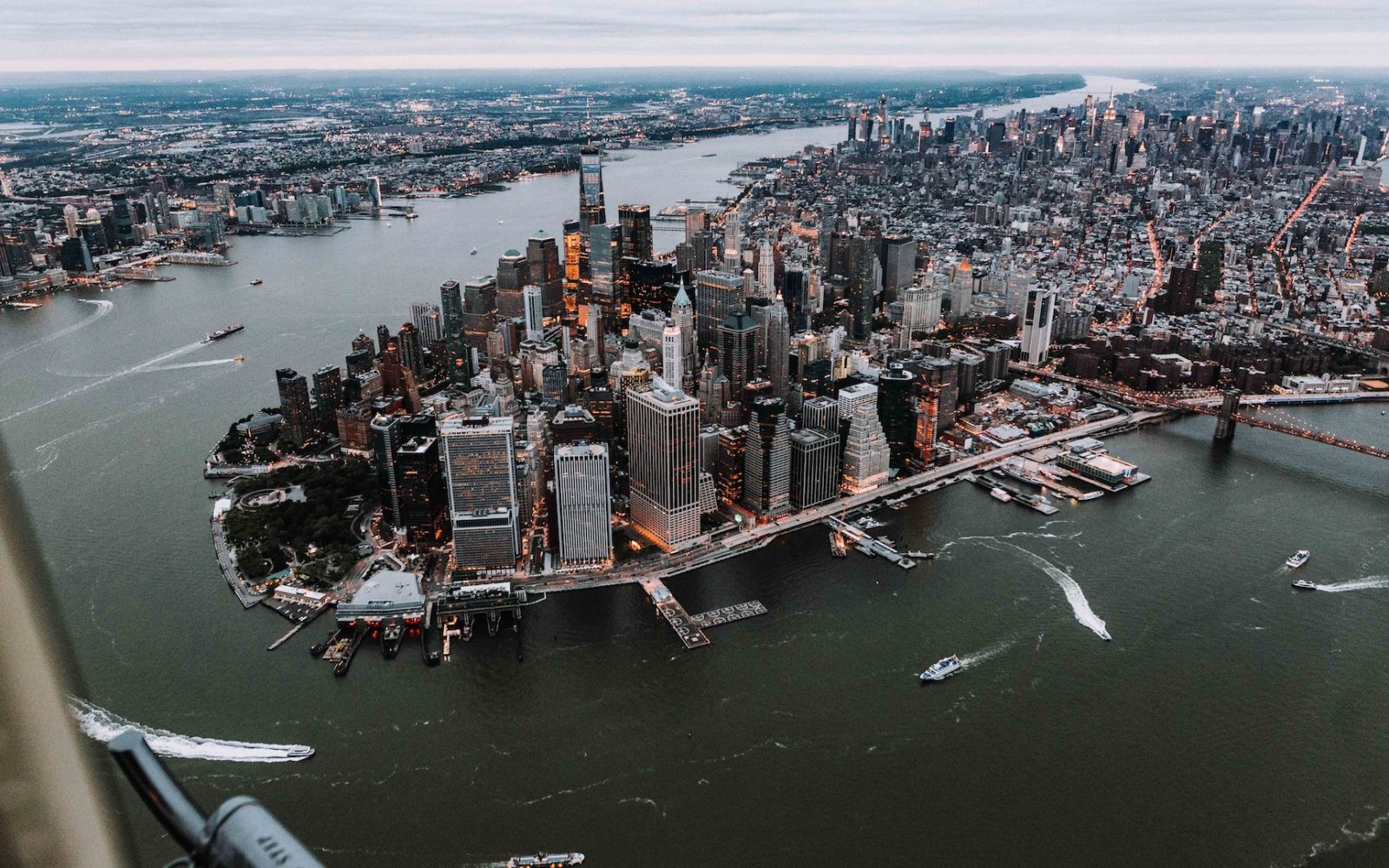 'Icon'. Though it's a word first derived in the 16th century from the Greek language, it calls to mind a different country altogether in our minds. We're sure it does the same for you. Because when we hear that word, it's Apple, Burger King, Michael Jordan, the Empire State Building and Beyonce cropping up in our brains. Because in the States, everything is supercharged and supersized, and as such, the country invites a great deal of passion, both in its fans and detractors; an unavoidable, immovable force, that's for sure. If you're heading there soon for the All American holiday (or should that be vacation?) with apple pie in the oven, Springsteen on the radio and the Star Spangled Banner in your heart, then consider these for your itinerary; our 6 IDEAL destinations for an iconic trip to the US.
NEW YORK CITY
Well, you said you wanted iconic right? And perhaps there's nowhere more fitting of that adjective in the world than New York City. Where do we start? Whether it's a selfie with a photobombing Statue of Liberty in the background or a stroll round Central Park, the opportunity for visiting places made famous in T.V and film is pretty much endless. Do make sure you think outside the Manhattan shaped box and get yourself over to Williamsburg and Brooklyn; both have their own unique scene and attitude all of their own. One of the most renowned elements of the Big Apple is of course the food scene, and close to another world famous site, Brooklyn Bridge, you'll find some of the best. We've written more about that here; go check it out!
LAS VEGAS
Could there be a more apt realisation of the brash, supersized attitude of the States than Las Vegas? Love it or hate it, it's not going anywhere as long as the roulette wheel keeps spinning, whether that's in the casinos or online, on sites like vegascasino.io. Though the glitz and glamour of the Strip may not be for everyone, Sin City actually has a surprising amount of other attractions and activities on offer which, while perhaps not as iconic as the flashing lights of South Boulevard and fountains of Caesar's Palace, can satisfy the tastes of those not in thrall to the house.
Away from the casinos, the cash crashing and the indulgence, real life plays – rather than pays – out. The Mob Museum and Spring's Preserve are just two attractions often passed over in favour of the excesses of the city, and getting away from the main drag also gives you an opportunity to get stuck into some of Vegas' best food. The Fremont East District of Downtown Vegas plays host to the city's up and coming, on-trend food scene, so factor in a visit when planning your itinerary. Also worth checking out is Chinatown, which covers more than a dozen blocks, and is home to just about every Asian cuisine under the rising sun. The Viet Noodle Bar is a particular local favourite and a delicious bowl of pho will cure any ills from the night before.
THE GRAND CANYON NATIONAL PARK
Just beyond Vegas lies some of the States' grandest, most magnificent natural wonder. If you're visiting from afar, then it's definitely worth making a trip to the Grand Canyon, just a four hour drive away, which in U.S terms, is practically a clay coloured stone's throw. If money is no option, you could go out and take a helicopter tour to the West Rim, allowing you can experience the Skywalk Bridge from on high. If you have time to spare, you can take a bus or rent a car to the South Rim. The Grand Canyon's surrounding national park itself spreads over almost two thousand square miles and gets more than six million visitors annually. So if you fancy feeling insignificant in the most liberating kind of way, consider a trip to the world's most famous canyon.
NIAGARA FALLS
While we're enjoying our transition from metropolis to mother nature, it's time to extol the virtues of the Niagara Falls. Needing little introduction (the modern day definition of iconic, perhaps?) these three enormous, jaw dropping waterfalls are found close to the border between Canada and the US. The two countries are linked by the Rainbow Bridge here, and views of the famous falls are visible using either country as a starting point. At 167 ft high and with an average flow rate of 85,000 cubic feet per second, this is nature's spectacle at it's very most special.
SAN FRANCISCO
If you're after an iconic destination, then enter the impressive, ever forward thinking city of San Francisco. This Bay Area city has it all; a lively waterfront, a magnificent bridge, great shopping and dining, and beautiful parks. A trip by boat to Alcatraz, walking the length of the Golden Gate Bridge, eating a cup of chowder at Fisherman's wharf and seeing the giant Redwoods are obligatory. You can get your inner hippy on in Haight-Ashbury, explore your sexuality in Castro or ride a tram in downtown 'frisco. Iconic stuff indeed.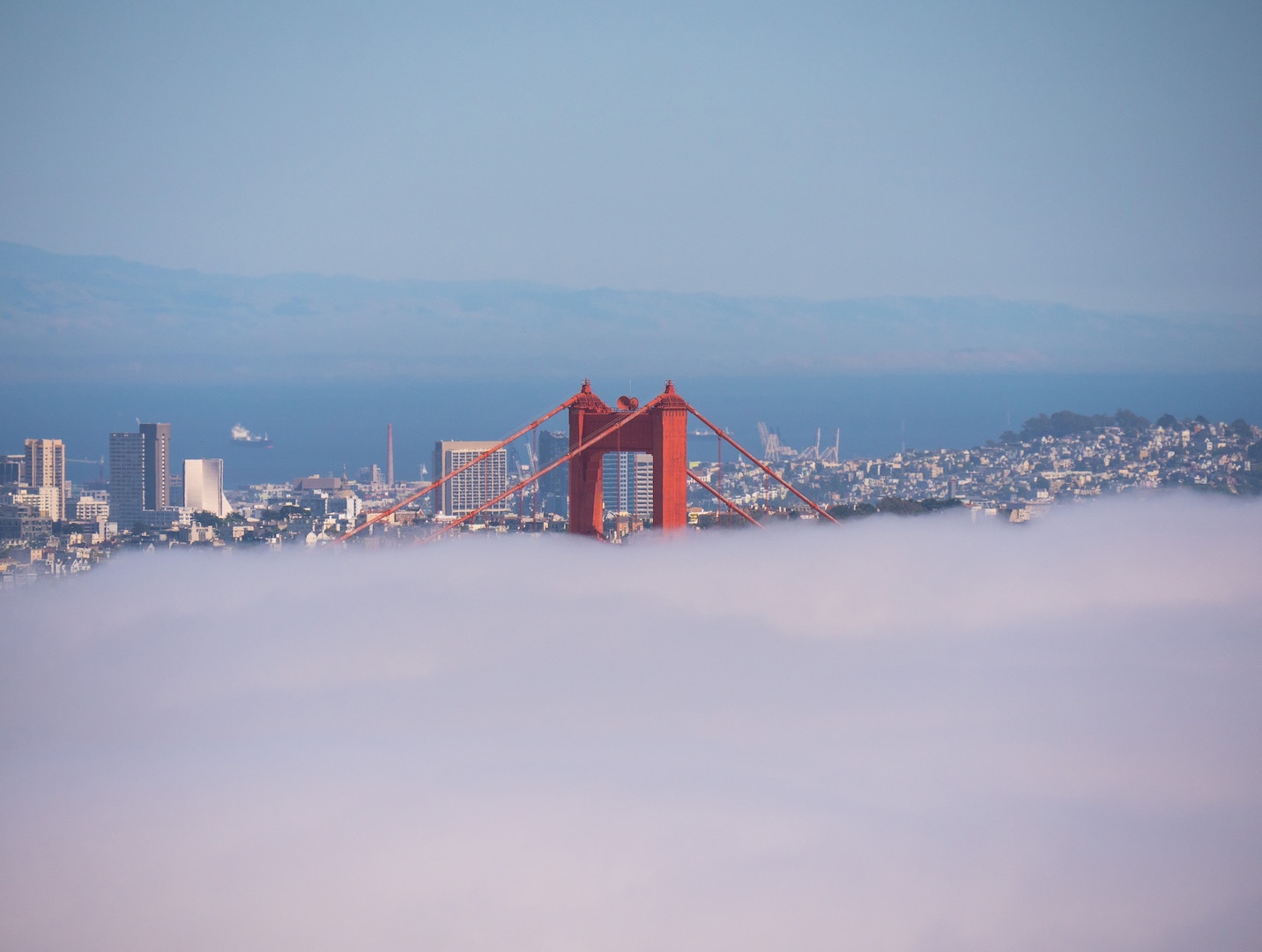 YELLOWSTONE NATIONAL PARK
In a country full of expansive, majestic national parks, Yellowstone is perhaps the most important, as it straddles three states; Idaho, Montana, and Wyoming. If it's wildlife you're after, then you'll find a diverse range of American icons here; grizzly bears, elks, bison, and most emblematic of all, bald eagles.