Summer has well and truly arrived, and with it, the traditional mass exodus from the UK in search of more predictable weather patterns, delicious food and stretches of sand both golden and gorgeous.
This summer, however, is looking a little different; a combination of Brexit, the pandemic, and general global turmoil has led to the UK's airports being stretched well beyond their capacity. The last thing you want to be worrying about as your enter a four hour queue that's showing no signs of movement is your luggage.
Not to worry; we've pulled together these useful tips to ensure your bags are compact, packed and weighing in under the limit, whatever the weather and wherever you're headed. Here are 6 IDEAL packing tips that will make your life easier.
Start Planning Early
Well in advance of your trip, start writing a travel packing checklist of things you need to bring. You can keep adding items (or removing them) as your holiday approaches, sure, but having that foundation in place can help you better visualise your wardrobe and other necessities, ensuring you're not bringing anything superfluous with you.
Running through a simple checklist can eliminate unnecessary items as you approach your holiday, with the same list helping make sure you haven't forgotten anything when you repack to come home.
If you want to be extra organised, create a variety of lists digitally for different types of holidays – city breaks, beach getaways, festivals, business trips and ski trips – for future use. Listonic is a useful all-in-one platform for creating such documents – it also doubles up as a shopping list app for when you're on holiday and heading to the supermarket!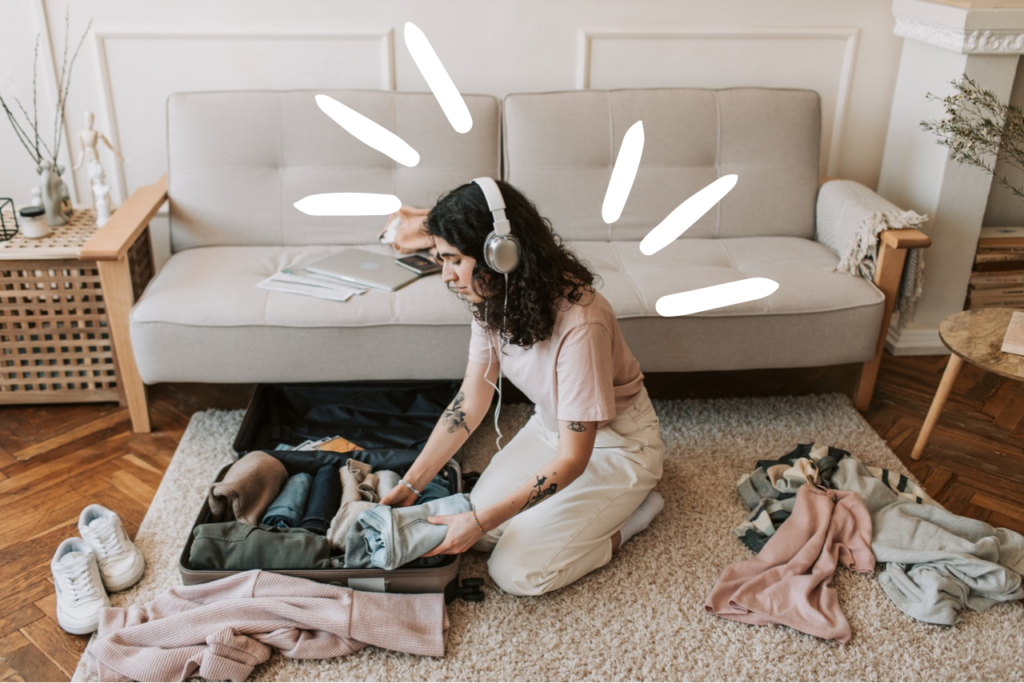 Be Ruthless
Once you're ready to pack, start by laying out all of the items you intend to bring and try to remove a third. We all overpack when we travel, but ask yourself if you really need 15 pairs of underwear for a week's holiday? Unless you're planning on tackling the spiciest food known to man for lunch and dinner each day, then probably not!
Should you feel the need to pack to full capacity, then bringing lightweight clothes is vital when travelling, especially if you'll be carrying your backpack from one place to another. Not only will this ensure that you'll not go over your maximum weight allowance at the airport, but it will also be less hassle on your part as it will not be difficult to carry your bag. Travelling with heavy luggage can be tiring, and this can take a toll on you and weigh a heavy burden, both physically and metaphorically.
Pack Strategically
Versatility when packing is particularly important. Select clothing items that you can easily mix and match. For example, a plain white t-shirt is a versatile piece that you can wear casually with shorts or jeans. Turn it into semi-formal wear by throwing on a blazer. These types of clothes will help you achieve different looks without having to bring the kitchen sink.
It's all about multi purpose, multi functional items if you want to maximise your luggage space and the versatility of its contents. Think interchangeable items that can create a number of different outfit combinations.
As a general rule of thumb you should pack more tops than bottoms; shorts and a skirt which are smart enough to be dressy when paired with the right top, trousers made from a breathable material suitable for any occasion, classic styles which are adaptable… You get the picture.
On the flipside, items to avoid at all costs (or if you can best avoid them) are the one-wear-wonders we all have in our collection. Ask yourself if you really need your couple of hours wearing that item, and if a more versatile replacement would do a similar job. As well as streamlining your holiday wardrobe, for maximum space saving, streamline your beauty regime too; multi-purpose, all-in-one skincare and hair products are key here.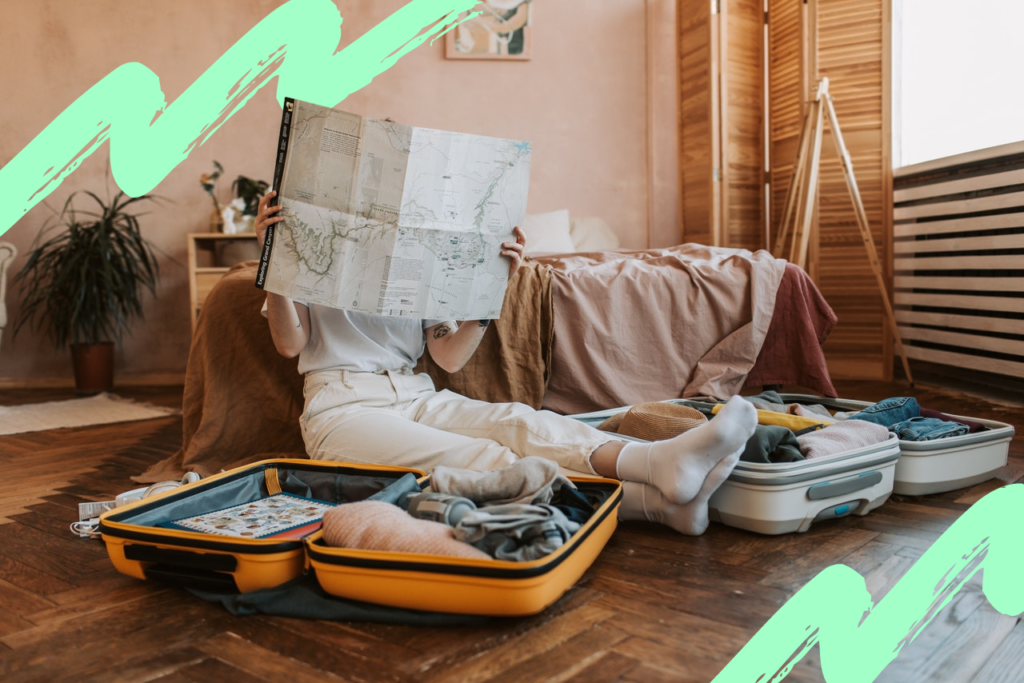 Suitcase Dividers & Layering
Do all your clothes end up dumped on the floor of your hotel room because you can't find what you want to wear? Then get some lightweight suitcase dividers. These help you separate your clothes by outfit or category and will keep everything organised and neat.
Suitcase dividers will also help with layering. The order of items packed into your suitcase bears much more relevance to the amount you can fit in than you might expect. It's prudent to start with the heaviest, most cumbersome stuff first, most likely your shoes (wrapped in clingfilm if they've been worn). Fit them around each other, Tetris style, and in the small gaps and grooves left over on that original layer, stuff smaller items like your socks and knickers.
Bags, Bags & More Bags
An alternative to suitcase dividers are zip lock bags, which are little lifesavers when packing; they don't take up much room and can be the perfect way of bringing a bit of order in your suitcase. Try using zip lock bags for toiletries, wires and travel adaptors, double bagging your toiletries to avoid spills.
Remember to bring a foldable lightweight tote that can double as an extra bag whilst on your trip or something to carry souvenirs home in.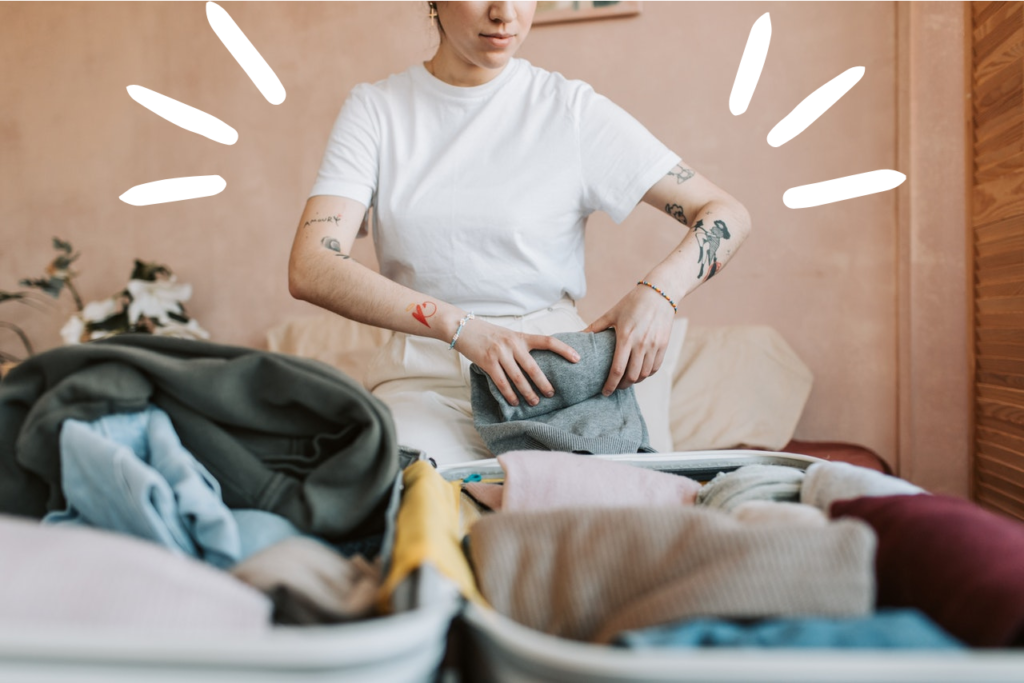 Travel Light
If you travel often, it may be best to invest in a lightweight suitcase – you'll get your use out of it and also have peace of mind knowing you can fit a bit more in without going over the luggage weight allowance. For example, you can get light cases weighing less than a bottle of water. Use your luggage allowance on your belongings rather than the case itself!
And with that, we wish you bon voyage! And also, bon luggage…