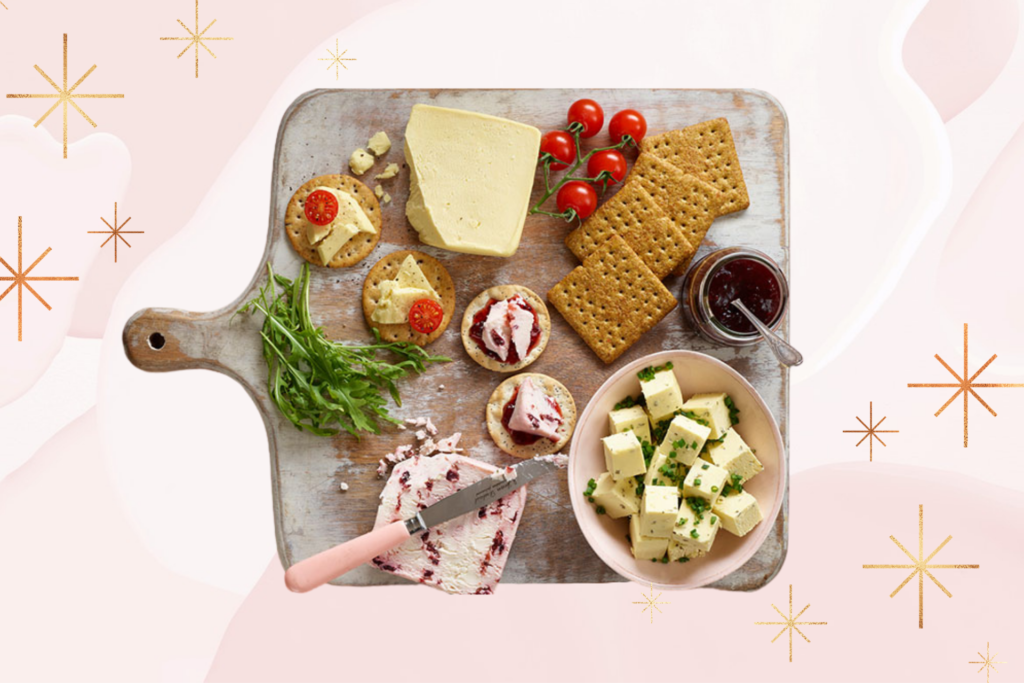 'Another nut roast', sighs the only vegan in the family, but around the Christmas dinner table, the complaints go unheard.
It's a tale as old as time itself. At least, until recently. According to the Vegan Society, the number of vegans in Great Britain quadrupled between 2014 and 2019. Whilst in 2014, just 0.25% (around 150'000) of the population were vegan, by 2019 that number had risen to more than 1% – that's 600'000!
Yep, it's looking like this Christmas, many more hosts are going to have to sharpen up their skills and expand their repertoires to cater for the UK's ever growing number of plant based diners.
If you want to look (and cook) beyond the nut roast this festive season, then read on; here are 6 ideas for vegan twists on Christmas dinner staples.
VEGAN CANAPES FROM ACROSS THE GLOBE
Firstly, the festive canapes. Whilst smoked salmon blinis are always a treat, why not think outside the Christmas hamper this year and serve a selection of vegan snacks instead? Instead of bringing out the predictable bowl of nuts or often unpalatable meat substitutes, consider channelling the cuisine of countries known for doing veganism right.
Interestingly, it's in India, Mexico and Israel where vegetarianism, veganism and is most prevalent. Everyone loves onion bhajis, whilst guacamole and proper corn tortillas are a real treat, and who could resist falafel and hummus on the Christmas canape table? We're also fans of Vietnamese summer rolls but with a winter twist – think red cabbage, kale and other seasonal veg.
What smoked salmon? Indeed.
THE MAIN EVENT: SEASONAL CHESTNUT & MUSHROOM PITHIVIER
Can you get away with serving a nut roast again? Can we get away with mentioning it again?
For the main event, the showstopper, the much-nicer-than-roast-turkey-anyway headlining act, we just love the idea of a seasonal, totally festive chestnut and mushroom pithivier. This recipe from Karen Burns-Booth via Great British Chefs uses vegan puff pastry, which is surprisingly good, and seasonal wild mushrooms, chestnuts and silken tofu. A real treat, and one which can be 'carved' at the table for that extra splash of theatre, too.
Alternatively, and as Tesco have done this year, consider a Wellington using a filling of mushroom duxelles and pea protein, the latter of which gives vegans an extra boost of protein which they might otherwise be lacking.
The benefits of pea protein are numerous, and the wonder ingredient, which is high in antioxidants and 100% vegan, has been said to help with weight management, gastrointestinal health and insulin resistance. What's more, including plenty of the stuff in your tired can also help lower cholesterol.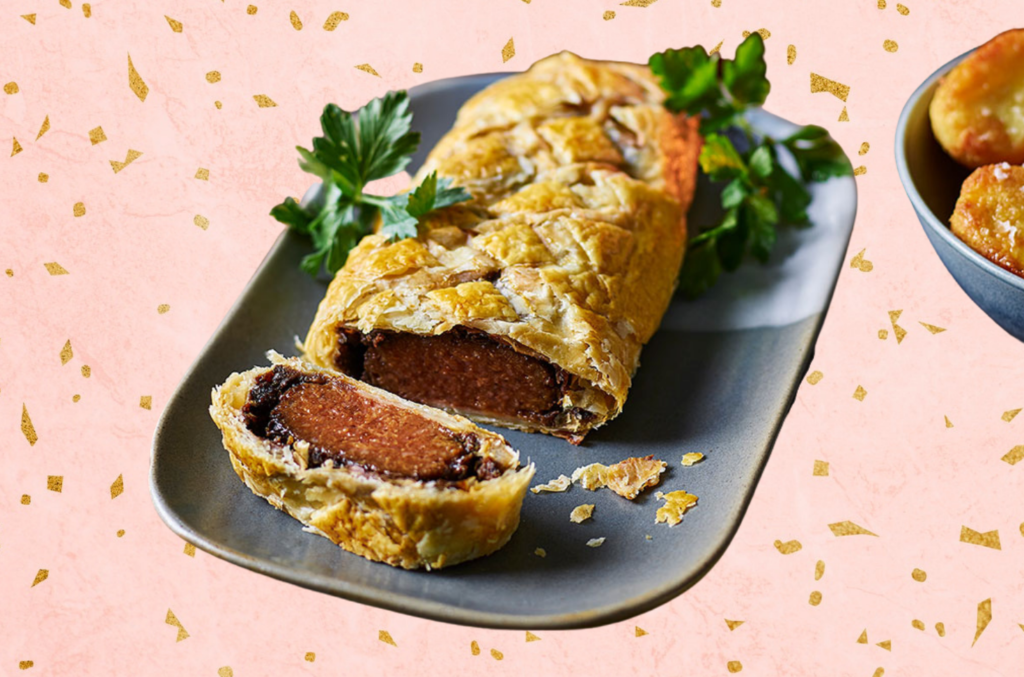 CHICKPEA YORKSHIRE PUDDING
A study in 2017 conducted by Waitrose revealed that, of all the trimmings which sit on the Christmas dinner table, it was Yorkshire pudding that vegans missed most.
Indeed, a traditional Yorkshire pudding is a wonderful thing, but the egg, milk and dripping present a few obstacles to the vegans in the family. Fortunately, the experts over at *checks notes* IDEAL Magazine, have offered up this cracking, vegan Yorkshire pudding recipe using chickpea flour. Do check it out and ignore the fact that, surely, Yorkshire pudding has no place in the Christmas dinner spread in the first place.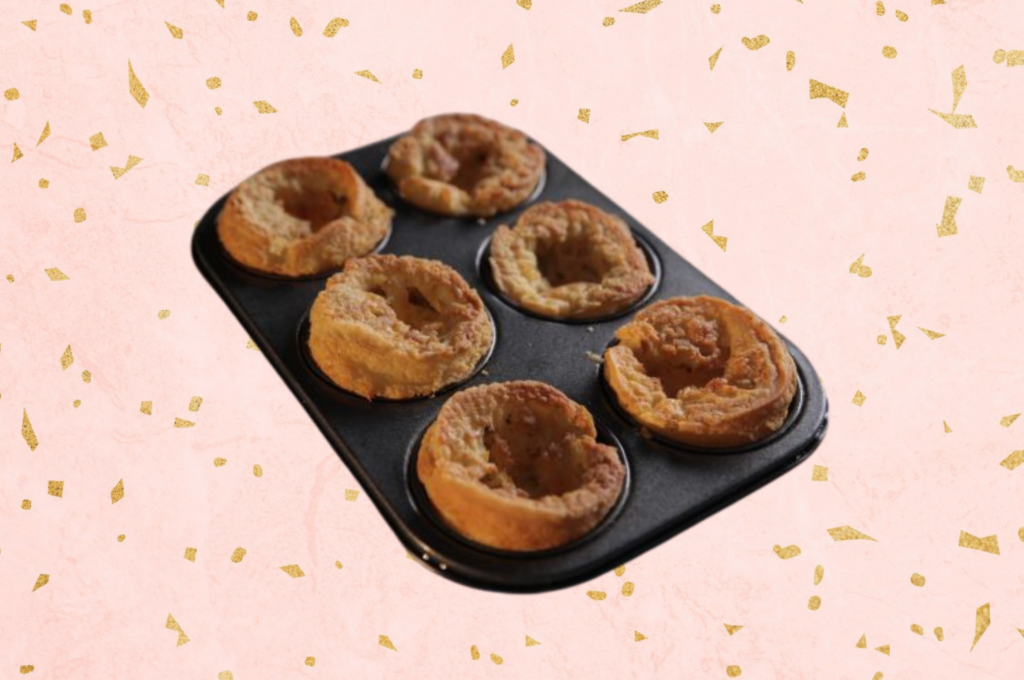 A PROPER NO-BISTO VEGAN GRAVY
Personally, it's a proper, homecooked, lovingly nurtured gravy using all those delicious meat juices which is the only thing tempting us back from veganism and over to the dark side.
Phew, almost slipped up there. But then we reassured ourselves that an equally moreish vegan gravy exists, made meaty, mouth coating and full of umami by soy sauce and dried porcini mushrooms. Is there anything they can't do?
Here's how you do it.
Simply soak a handful of dried porcini (or shitake) mushrooms in a couple of gravy boat's worth of hot vegetable stock for half an hour or so.
In the meantime, sweat down diced shallot, celery and carrot, as well as some finely chopped thyme, in a little vegetable oil, making sure not to colour. The longer you do this, the more flavour you'll extract. After half an hour (if you had the patience), make a roux in the same pan with a tablespoon of vegan butter and the same amount of plain flour. Then, slowly add the vegetable stock and mushrooms to the mix, whisking to incorporate.
Simmer the liquid until it's reduced by half and watch that gravy thicken! Pass the liquid through a sieve and season with a little soy sauce and perhaps a dash of sherry. Enjoy.
THE BEST OPTIONS FOR A VEGAN CHEESEBOARD
In recent years, several major brands have launched Vegan cheeseboards, with Asda and Sainsbury's this year going head to head with their dairy free, after dinner offerings.
In the green and white corner, you'll find Wensleydale and Cranberry Alternative, Garlic and Chive Mature Cheddar Alternative, and Traditional Mature Cheddar Alternative, the latter of which the good guys at Veganuary refer to as 'full bodied and authentic tasting'.
In the orange corner, Sainsbury's festive cheeseboard boasts four choices; Ilchester Melting Mature Cheddar, Ilchester Blue Cheese, Mexicana and Applewood. Lovely stuff!
Certainly better than a couple of carrot sticks to finish, don't you think?
AFTER DINNER CHOCOLATE TREATS
Reliably and unanimously, way beyond the smell of frying bacon or the tang of a Stilton cheese, surveys suggest that, of all foods, vegans overwhelmingly miss chocolate the most.
When the after-dinner truffles are brought out this year, make sure you bear this in mind. Wouldn't it show a real touch of class to serve up some vegan chocolate cherry tarts as an alternative? We know we'd be impressed.