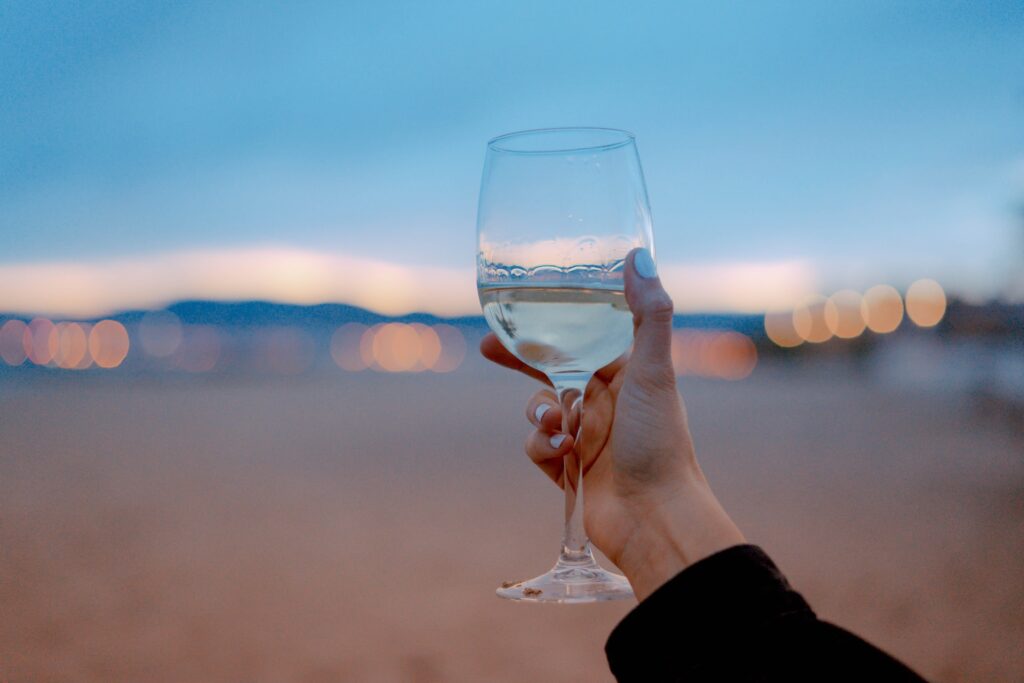 Ideal for a vineyard tour down under.
The embodiment of 'New World' wine in its intensely fruity, fleshy finish, Australian wine is some of our favourite in the world, old or new. A holiday to this great country to sample some of the good stuff, then, is a dream trip we'd love to make a reality.
Indeed, the wine and the country seem to share so much in personality; laid back, full of life and verve, open, and lacking in pretension…all in all, the ideal fit for a trip of exploration and indulgence.
So, uncork a bottle, find the perfect glass, and let's get down to writing our itinerary together; here are 6 of the best Australian wine regions, IDEAL for a vineyard tour down under.
MCLAREN VALE, SOUTH AUSTRALIA
We just had to start here. Around an hour's drive south of Adelaide, past the stunning Onkaparinga National Park, is South Australia's Mclaren Vale wine region, one the country's world class wineries and a marvellous region to sample some New World wines. Indeed, in the Great Wine Capital's Global Network, Adelaide (and its surrounding area) is the only region from Australasia featured.
With a Mediterranean climate featuring four distinct seasons, these are perfect grape growing conditions, with the region's closeness to the sea meaning there's rarely crop-damaging droughts or frost. The region's dry reds are held in particularly high esteem, particularly the region's Shiraz which is reliably fruity, rich and sumptuous. That said, in recent years the Mclaren Vale region has been producing some serious, premium Grenache and Cabernet, too. Delicious.
With over 75 cellar doors and 160 vineyards, you'll drink well in Mclaren Vale.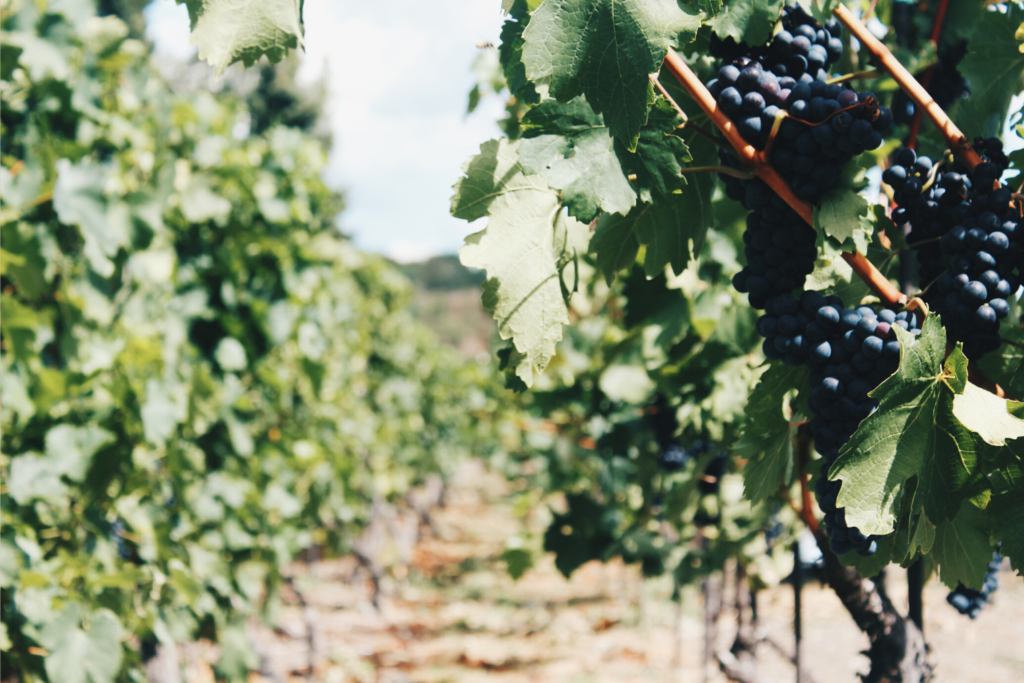 YARRA VALLEY, VICTORIA
Just 25km northeast of (and a half hour's drive from) Melbourne is the Yarra Valley, a beautiful cool climate wine destination which boasts 80 cellar doors, several estates, vineyards and places of interest for wine aficionados to enjoy. The region has pedigree; it's been producing wine for nearly 200 years, with the first Victorian grapes sown here in 1838. If you're looking to combine a trip to one of the best Australian wine regions with a city break in Melbourne, then the Yarra Valley is for you.
The TarraWarra Estate – 45 km from Melbourne – is of particular interest, and is one of Australia's most revered wineries, set in a lush, tranquil setting including a 28-hectare vineyard, and run expertly by General Manager and winemaker Clare Halloran. If you're lucky enough to visit, do make sure you check out the TarraWarra Museum of Art while you're there, one of the most exquisite collections of modern art in Australia and all available to be appreciated in the very finest of settings.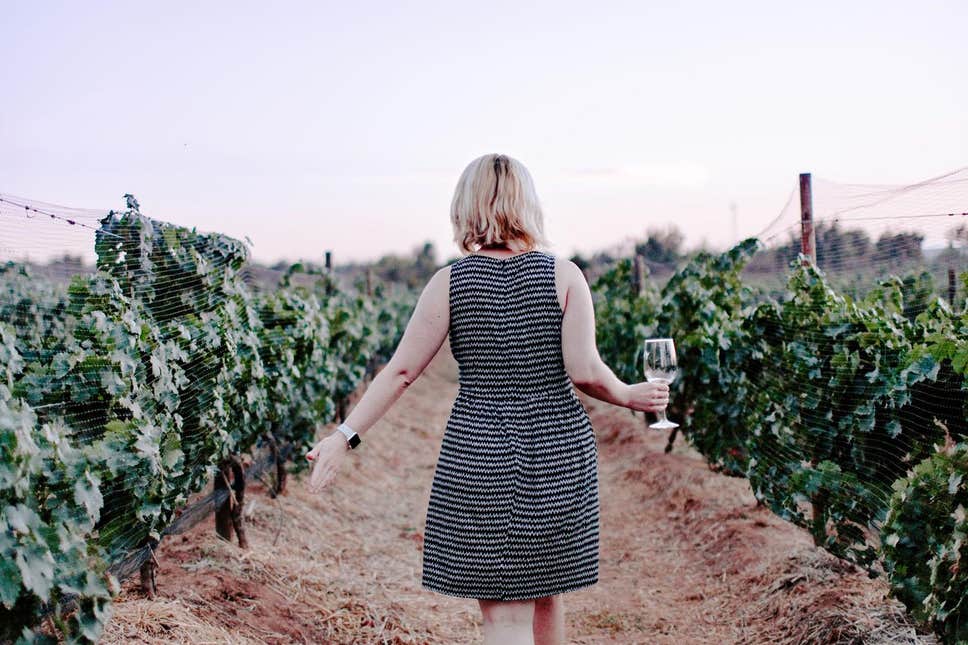 MORNINGTON PENINSULA, VICTORIA
The Mornington Peninsula is just an hour's drive south of Melbourne and boasts dense, fertile vales and a temperate climate ideal for wine production. Its proximity to the coast brings both aesthetic beauty and a hugely lowered risk of vineyard threatening drought. It's a region steeped in winemaking history; according to the experts, it was first mentioned as a grape growing region in 1886.
Part of the Mornington Peninsula Wineries, the Panton Vineyard in Shoreham is one of the most gorgeous boutique vineyards in the country. A family-run affair, Panton opened in 1995 and produces premium, single vineyard Pinot Gris and Noir, Sangiovese and Rose, in particular. The northeast aspect and rolling, untroubled slopes lead to a fertile soil and excellent, full flavoured wine.
Here, the cellar door is open every Friday, Saturday and Sunday from 11am to 5pm, and a glass of their crisp, herbal Chardonnay overlooking the gardens is about as ideal an afternoon as we could imagine. Or, you could buy a bottle and continue your drive just 5 minutes south to Point Leo Beach and enjoy a drop looking out to sea. Heaven!
MARGARET RIVER, WESTERN AUSTRALIA
If you're keen to explore something truly New World, then you should head to Margaret River, a winemaking region 3 hours south of Perth which has been producing wine for just 50 years. Though it's a relative newcomer, the Cabernet Sauvignon and Chardonnay of the region have put Margaret River on the world wine map recently.
Make sure you check out Vasse Felix, the regions first vineyard (founded in 1967) which focuses on those two aforementioned varieties alongside superb Shiraz and Semillon. The town of Margaret River itself is blessed with some gorgeous beaches if you're making your base here to explore the surrounding vineyards. We couldn't imagine a better holiday!
HUNTER VALLEY, NSW
We're heading to New South Wales next, and the wine regions surrounding Sydney. Should you be making a tour of that region in particular, then finishing up in the Hunter Valley wineries, Australia's oldest wine region and quite honestly, one of the most picturesque in the world, is a must. There are 150 wineries in the region, with the Semillons produced here garnering accolades globally.
The Audrey Wilkinson Winery is perhaps the most revered, with stunning views of the Brokenback Mountain range just behind, and a world-renowned Semillon to sample. Closer to home you'll find the Audrey Wilkinson's Chardonnay available in Waitrose, at £15.99 a bottle, the perfect encapsulation of the terroir of the Hunter Valley.
Should you be weary from all that driving and drinking (not together of course) then the winery has a guest cottage with a panoramic view of of the Hunter Valley and Brokenback Mountain range. What a way to end a day of wine tasting!
ORANGE WINE REGION, NSW
If you're in New South Wales or in Sydney, and looking to discover a relative newcomer on the world wine scene which is making serious waves, then the Orange Wine Region, three and a half hours out of Sydney, is one of the most fascinating regions around.
The drive here, over the Blue Mountains, is worth the trip for the scenery alone. That said, you can take a train from Syndey, leaving from Central Station each day at 7am, if you fancy taking a load off.
With vineyards at an altitude of 600m or above, this is a cool wine region, with the main varieties produced here Pinot Gris and Viognier. That's not to say this isn't a diverse, exciting place to visit for wine. On the contrary, there are over 60 wineries and 14 grape varieties in the region.
Our favourite estate right now? It has to be Philip Shaw Wines on the Koomooloo site, run by esteemed winemaker Philip Shaw, who is a twice International Winemaker Of The Year, with the cool climate and high altitude producing some fascinating, light reds, particularly their Shiraz. The cellar door is open seven days a week, on Sunday to Thursday from 11am – 4pm, and on Friday and Saturday for an extra hour, 11am – 5pm.
We've only just touched upon Australian wine. To discover more, check out this interactive map of Australia's wine regions created by the good guys over at Wine Regions Australia.