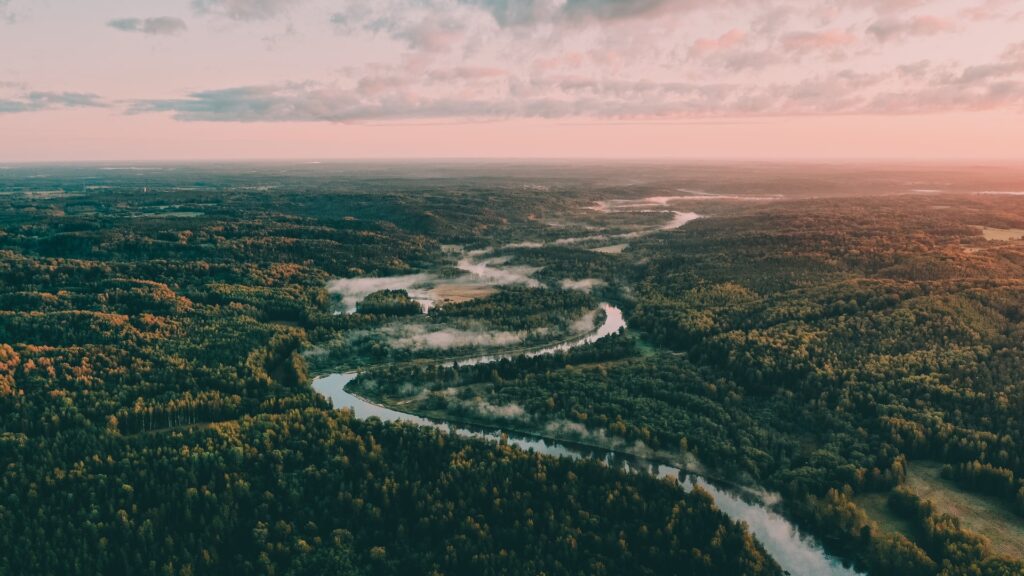 Ideal for exploring some of the continent's most beautiful spots.
From the Amazoinian rainforest to the Andean peaks and the Patagonian Glaciers, the South American continent is full of natural wonders so breathtaking you'll be left gasping. That said, it's a vast, sprawling continent, and to see them all on a single trip would be pure fantasy.
Instead, some focus is required. If you are planning a South American adventure and don't know where to start, here are 6 South American destinations that will leave you breathless. 
VOYAGE DOWN THE AMAZON
Everyone knows the name of this great river, but how many of us can say we've sailed down it? Running through Brazil, Peru and Colombia for more than 4,345 miles, the Amazon is the world's second longest river, with so much going on along it.
For a real adventure, many tours allow you to glide through and hop off the Amazonian backwaters by kayak, so you can get up close and personal with the rainforest, the river and their many fascinating inhabitants. You also have a chance to meet the ribereños, whose life revolves around the river.
In terms of timing, it rains as much as 200 days a year here to sustain its luscious greenery. In other words – there will be heavy rain, even in the 'dry' season. If you want to see predators, low water from June to October is the best season to go, while from November to May, many areas of the forest get flooded. In all honesty, it's better to plan such a trip with just one area of the Amazon in mind; there's simply too much to see and do here to take it all in on one trip.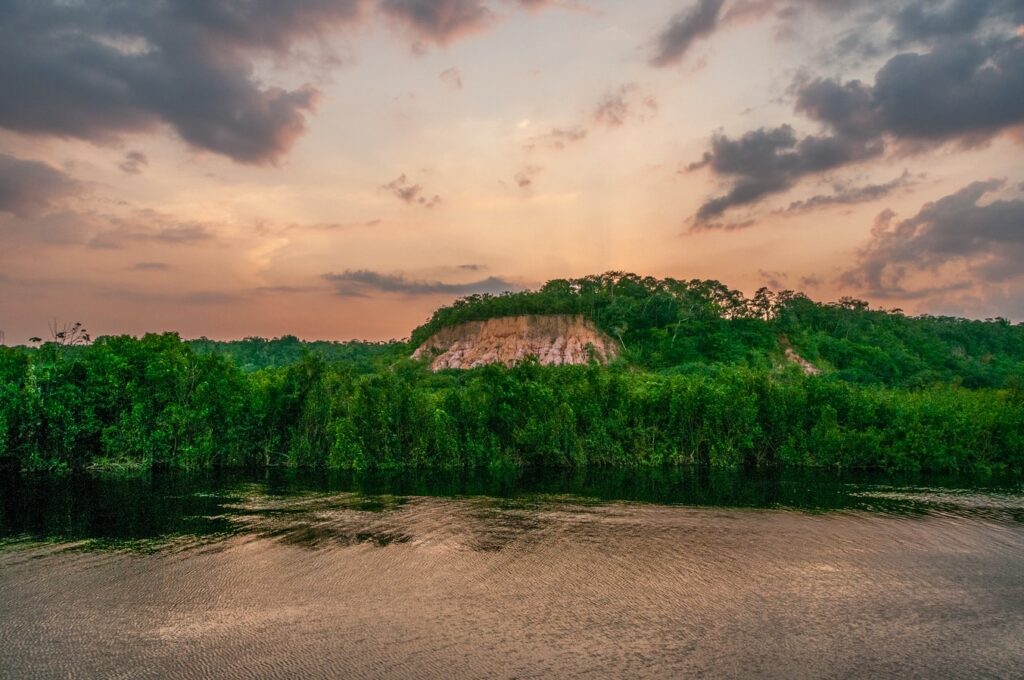 RIDE THE MACHU PICCHU TRAIN IN PERU
Memorable, magnificent and mystical, this is a destination that needs little introduction – hidden in the Andean Mountains of northwestern Peru near the town of Cusco, you'll find Machu Picchu. The ruins include over 150 buildings and more than 3,000 stone steps of pure wonder, and for avid hikers, this UNESCO World Heritage site will not disappoint in terms of trajectory, climbs and thrilling views, either.
While trekking is perhaps the most gratifying way to reach the ancient ruins, not everyone wants to hike the entire way up.
Enter a train adventure that climbs most of the way to the spectacular Incan Citadel. It's also the quickest way – ideal for those short on time still wanting the full experience.
Departing from Poroy, Urubamba or Ollantaytambo stations, the train to Machu Picchu is an unforgettable journey through the Sacred Valley of the Incas to Aguas Calientes (Machu Picchu Pueblo). Depending on which station you depart from, you can either catch a train run by Inca Rail or PeruRai. If you're feeling flush, both offer a luxury service where you can enjoy a gourmet meal alongside the verdant views. Once the train reaches Aguas Calientes, you can take a shuttle bus or hike the rest of the way. 
Once there, prepare to have your mind blown. The Incan citadel high in the Andes mountains is cloaked in mist, cloud and mystery, with lush vegetation surrounding and enclosing the ruins and making for some spectacular views. Watch out for mosquitos here and book every aspect of the trip (entry tickets, transportation and hotels in Aguas Caliente) well in advance; Machu Picchu is hugely popular and stuff sells out, fast.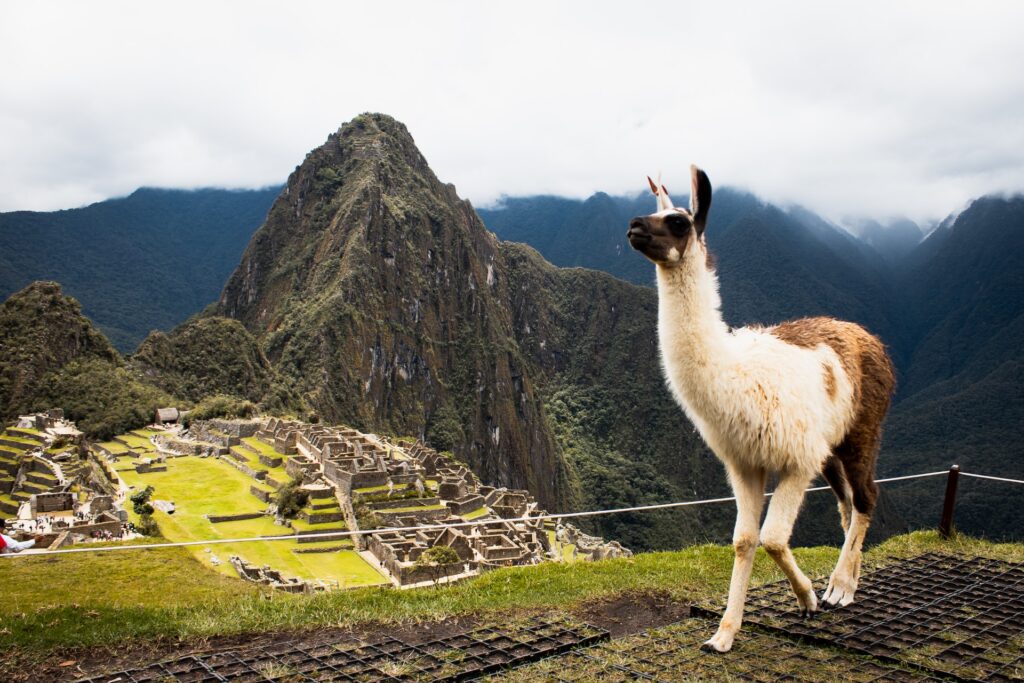 BEHOLD THE IGUAZU FALLS IN BRAZIL (OR ARGENTINA)
TLC couldn't have been more wrong when they sang their hit song 'don't go chasing waterfalls'. Waterfalls are a force of nature, one the most magnificent natural sights to exist on this planet, and well deserving of being chased. Iguazu Falls takes it to the next level with two miles worth of unmatchable beauty. 
Touted as one of the most awe-inspiring sights in the world, and made of some 275 cascades, falls and drops, Iguazu boasts the world's largest waterfall system. The falls lie between Brazil and Argentina in the Iguazu National Park and it's not only the vision of straddling waterfalls which will appeal here, but also the butterflies and greenery that surround the falls. Awe inspiring.
The experts at SouthAmerica.travel who tailor-make authentic Brazil trips recommend flying to Iguazu Falls and tell us the best time of year to visit is between March and April or from August to September. This is one time it's wise to trust the experts; the rest of the year at Iguazu can be pretty inhospitable to visitors.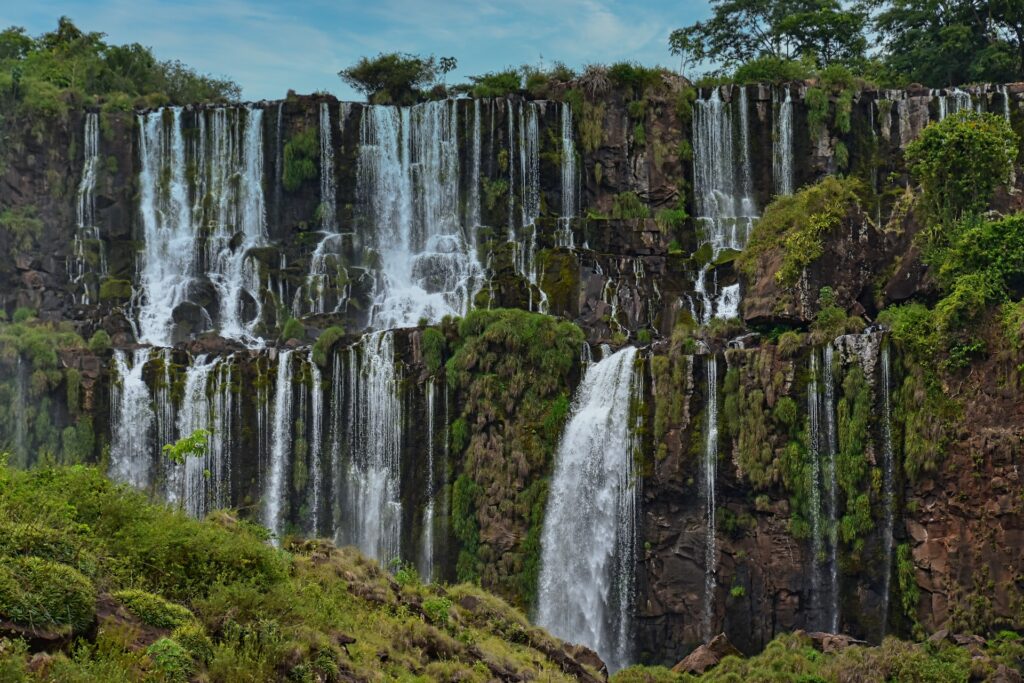 WALK ON CLOUDS AT SALAR DE UYUNI IN BOLIVIA
Yes, we've all seen the photos of our lucky mates or those Instagram travel bloggers, playing with notions of scale and size or giving the illusion that they are walking on clouds at these salt pans in Bolivia. It's the world's largest of its kind, and when a film gathers on its surface, it also acts as a mirror; doubling the weirdness factor of the great natural wonder.
If you want to join all those photographers messing with perspective and your mind, or better yet, you want to put your phone down and revel in the natural beauty of the place, then the most popular way to get there is from the nearby town of Uyuni. The rainy season, from December to April, is the best time to visit if you want to witness the breathtaking mirror effect of Salar De Uyuni. And while the salt flats alone are worth a visit, consider enjoying a longer tour of the volcanoes, geysers and hot springs that this region of Bolivia also has to offer.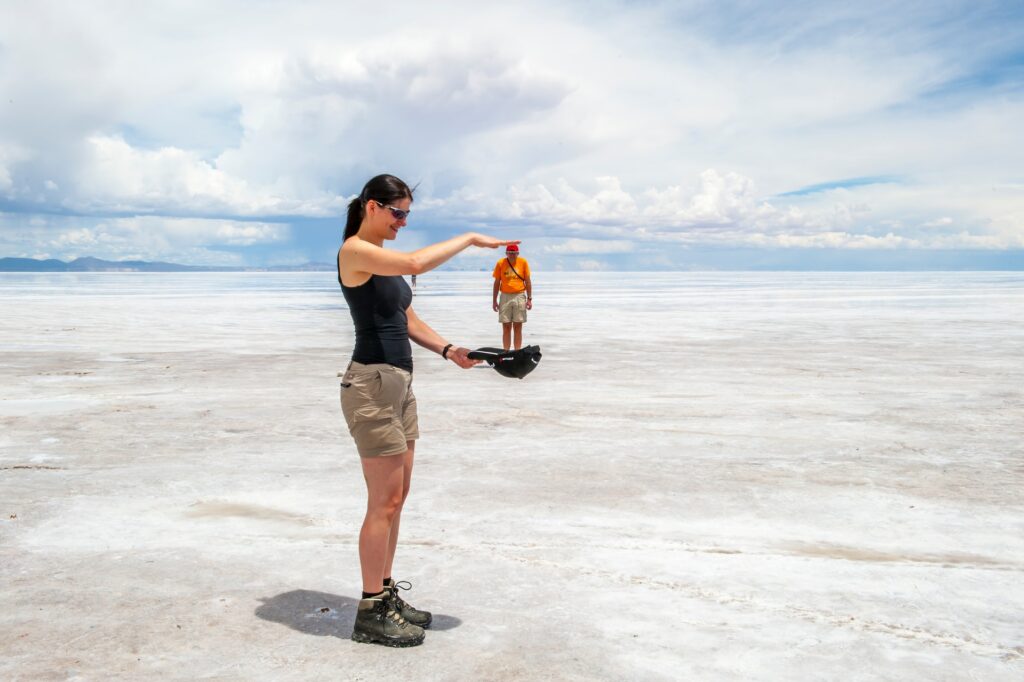 STARGAZE WITH FLAMINGOS AT SAN PEDRO DE ATACAMA IN CHILE
If you are a fan of wildlife and the idea of stargazing sounds appealing to you, firstly, are we soulmates? But seriously, taking a trip to Chile's San Pedro de Atacama might be the perfect adventure for you. The dry desert is almost entirely isolated, but at night you can enjoy the beauty of its skies while flamingos casually go about their business around you. You can also take hikes during the morning to capture the vast, glorious serenity of it all in panoramic wonder.
The nearest airport is Calama El Loa Airport, which to reach, you'll have to get another flight from Chile's main airport Santiago International. You'll be rewarded with one of the most serene settings around.
THE BOTTOM LINE
South America combines natural beauty with vivid history across all its countries. If you are looking for a unique adventure on your next vacation, it is definitely a continent worth visiting. Bon Voyage!