Situated in southern-eastern France and bordering Italy, Provence breathes in the scent of tourism every year. Characterised by its rolling hills, verdant vineyards, lavender fields, and Roman ruins, Provence boasts a unique geographical position, on the Mediterranean yet surrounded by the Southern Alps and the River Rhone.
All of this stunning, diverse scenery, combined with some truly exciting cities, means you'll find plenty to keep you entertained in the region, whether you're visiting for a weekend city break in the South of France or a longer stay encompassing the entire country.
If you're looking to fill your itinerary, we have got you covered. When you visit Provence, here are 6 of the best places.
ARLES
If you have grown up reading literature or you're an avid student of history, you wouldn't want to skip Arles on your holiday to Provence. The place is filled with Roman ruins, including Arles Amphitheatre, the Roman Theatre of Arles, the Roman Forum and the Alyscamps. Incredibly, some of these monuments date back to the 1st century B.C.
Because of this, the old town of Arles, where you'll find the majority of these Roman sites, has been designated a UNESCO World Heritage Site. You can also find underground crypts and the Thermes de Constantine, the ruins of ancient baths with a fantastic view of the Rhone, in the city.
Art fanatics, too, should consider Arles a must-visit because of Van Gogh's period of artistic freedom when he lived in the town, on the banks of Rhone River. Here, he painted some of his most celebrated works, including Bedroom in Arles. You can visit the Foundation Vincent Van Gogh Arles, a museum dedicated to his life and paintings.
AIX-EN-PROVENCE
Aix-en-Provence is known for the cultural heritage it offers to its tourists. In simple words, the city is one of the most elegant cities in France. From its beautiful boulevards to pretty cafes, everything about the city feels sophisticated and at ease with itself.
Cours Mirabeau is arguably the city's most famous attraction, a gorgeous walking street lined by trees on either side creating a picturesque tunnel effect. Here, locals congregate to socialise, dine, sip coffee and be seen, and it's a charming spectacle.
Moreover, Aix-en-Provence also served as a muse to the famous impressionist painter, Paul Cézanne. At the Musee Granet, you'll find original pieces from him, Picasso and others.
GORDES
Situated at the top of a hill, Gordes is arguably the most beautiful village in all of France. Built on the foothills of the Vaucluse Mountains, the village is mostly known for its labyrinth of cobblestone streets (known as calades) and the view that the village provides from the top of the hill, which is nothing short of spectacular.
The village has attracted many artists in the past, such as Marc Chagall, Andre Lhote and Jean Deyrolle, and Gordes retains a bohemian air to this day, with several small art galleries nestled in its winding streets.
LAVENDER FIELDS
A trip to Provence isn't complete without experiencing the region's lavender fields, with their sweet fragrance and striking appearance at its peak during the flowering season between mid June and early August.
Around an hour's drive from Aix-en-Provence, the Valensole Plateau reveals dozens of lavender fields as you drive its slopes. Alternatively, the Luberon Valley offers some incredible vistas of this natural spectacle.
Finally, the town of Sault, an hour and a half north of Aix-en-Provence, is another prime location to see the region's lavender fields in full, beautiful bloom, with the added bonus that Sault's lavender season stretches a little later into early August.
DRIVING THE FRENCH RIVIERA
Head south from Provence and in less than two years you'll reach the French Riviera, one of the most iconic stretches of water in the world. Whilst many choose to experience the world famous French Riviera on a yacht or sailing boat, the Mediterranean coast of Southeastern France is perhaps even more spectacular when driven, its winding roads offering scenic vistas, charming villages and world class eateries.
Away from the more cliched Cannes, Saint Tropez and Monaco, there are some less flashy, more fashionable stops. Rather than keep you from setting off on your journey, we'll redirect you here, to our 4 luxury holiday ideas in Alpes-Maritimes, Southern France.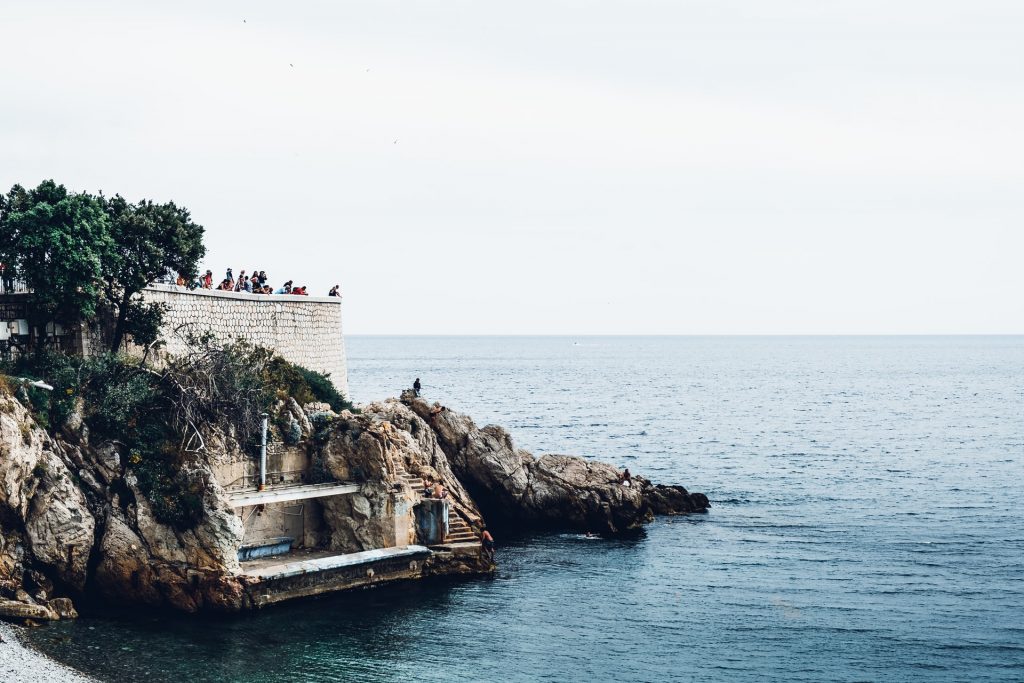 L'ISLE-SUR-LA-SORGUE
The tangle of canals and branches of the Sorgue River have led to L'isle-sur-la-Sorgue being nicknamed the Venice of Provence. We might argue it's even more beautiful. Actually, the town is even more famous for its weekly antiques market and twice yearly International Antiques Fair – if you're visiting, do factor in some extra spending money!