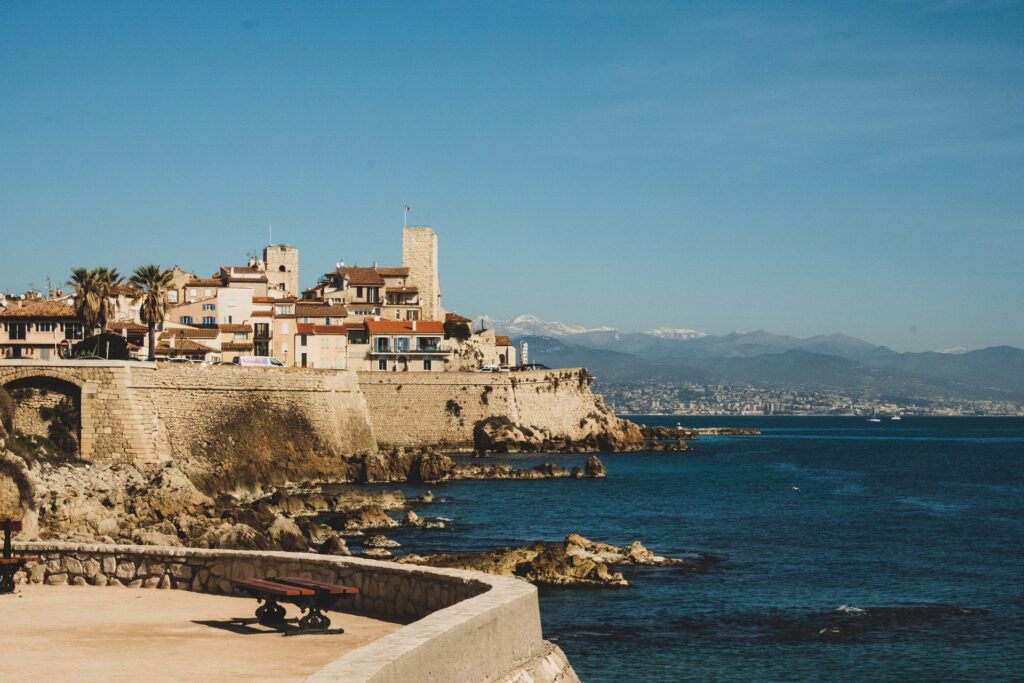 Ideal for those wanting to experience the French luxe-life without the crowds.
According to the most recent government advice on international travel, ''from 4 July, France is exempt from the FCO advice against all non-essential international travel. This is based on the current assessment of COVID-19 risks''. Yep, the lockdown drawbridge has been lifted and a travel corridor erected across the channel. As such, France is open for business for the Great British Summer holiday, and we couldn't be happier.
Most of the country seems to agree, with trips to France being hastily arranged across the UK as we speak. And therein lies the problem; if you're to get far from the madding crowd and off the beaten track this summer, you're going to have to go a little further afield than Calais, Paris et al.
Today, then, we're heading to Southern France, and more specifically, the Alpes-Maritimes region, to several places which are both exclusive and refreshingly free from the crowds. Here are 4 luxury holiday ideas in Alpes-Maritime, Southern France, for summer 2020, IDEAL for those wanting the experience the French luxe-life without the crowds.
MENTON
Though we're keen to start with a joke about giving an 'honourable Menton', this place deserves so much more than being an afterthought on our list. Because Menton, on the French Riviera in South-East France and bordering Italy within walking distance, has so much going for it.
Let's start with the food scene. Inspired by the area's unique microclimate (reportedly 3°C warmer than the rest of France) and the resultant, abundant fresh produce that brings, as well as its proximity to Italy and the Mediterranean, the cuisine here has a personality all of its own; largely seafood and vegetable led, light-as-you-like and worth the trip alone to sample.
The jewel in Menton's crown is Mirazur, a 3 Michelin-starred restaurant run by Argentinian chef Mauro Colagreco, which was last year named as the world's best in the World's 50 Best Restaurant List. It's delicious and shows off the region's luxury product beautifully. It's going to cost you though; the tasting menu is around £300 per head.
If that's a little out of your price range or you simply fancy something more traditional, then a meal on the terrace of Le Bistrot de Jardins, which has been serving fresh, fantastic Mediterranean food for forty years and counting, is definitely worth your time.
Lemons are ubiquitous in Menton; head to one of the town's markets or boutique shops to try Calissons, an almond biscuit often garnished with candied lemon, and finish with a limoncello, as popular on this side of the border as further up the road in Italy. At Au Pays De Citron, on Rue Saint-Michel, they sell some of the finest limoncellos in the world.
If your gastronomic side lays dormant, firstly, how have you got this far south without getting bored? Secondly, Menton's Jean Cocteau Museum, housed in an ancient fort, will see you right. Housing an extensive collection of the French artist's work, by way of American businessman Séverin Wunderman's collection, the architecture alone is worth the visit.
ÈZE
20km south of Menton sits one of the most attractive places in the whole Alpes-Maritime region. Èze is a medieval, hilltop village with incredible sea views and lush, tropical gardens. Described as the 'eagle's nest' due to its perch more than 400 metres above sea level, these panoramic views of the Med and French Riviera below need to be seen to be believed. Simply stunning; just watch that vertigo!Even if you're not staying the night here, it's well worth the drive just to take in the world famous vistas. But really, this is a place which deserves to be lingered over; sunset and sunrise are two very different spectacles, after all. For fully blown luxury, rent a chateau in the area and really take your time over this most beautiful part of the world.
Within the village of Èze itself, there's a laid back vibe with plenty to see and do. The Chapelle de la Sainte Croix, built in the 14th century, is the commune's oldest building and boasts yet more spectacular views. Speaking of which (are you sensing a theme here?), to truly appreciate the splendour from on high, do include Le Jardin Exotique d'Eze in your itinerary. This garden, replete with cacti, arguably boasts the best views in the whole region.
If you're seeking a meal worthy of its setting, then La Chèvre d'Or is a 2 Michelin starred restaurant with a terrace, those views, and light, incredibly delicious cuisine. It sits on Rue Du Barri, in the heart of Eze.
SAINT-JEAN CAP-FERRAT
Next, we're heading to Saint-Jean Cap-Ferrat, a cute commune sitting on a gorgeous peninsula of the same name. Full of lush vegetation and pristine beaches, with a warm climate and views out to the Mediterranean, many consider Saint-Jean Cap-Ferrat as the pearl of Southern France. We're not going to argue with them; that would disrupt the tranquillity of the place, and we'd be fighting a losing battle. It's that lovely.
The beaches are the star attraction here, with Plage de Paloma considered the finest. Opening up onto the bay of Beaulieu-sur-Mer, it's stunning. Since it faces east, this is the ideal spot for some morning sun. If you're chasing rays, then head next to Plage de Passable, on the opposite side of the peninsula and facing west, for afternoon bathing and tanning.
Being such an illustrious setting, there are several restaurants on the peninsula with breathtaking vistas and luxurious food to match. The pick of the bunch is Le Cap, with a terrace offering panoramic views of the French Riveria and a light, modern seafood led menu. Heaven!
And since you're here for luxury, there are some stunning luxury french villas, both modern and turn of the century properties to choose from for special stay right on the waterfront.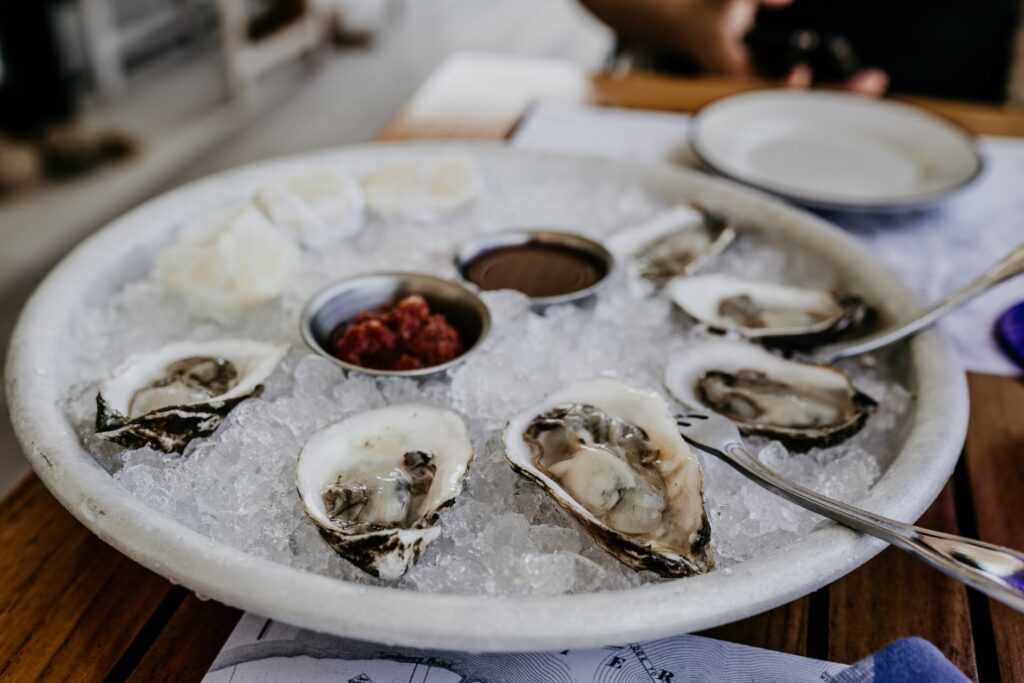 ANTIBES
An attractive hour's drive south and past Nice from Saint-Jean Cap-Ferrat and you'll arrive at Antibes. Visitors to this gorgeous coastal city should focus their attention on Antibes' old town, which is an attractive tangle of cobbled streets, boutique shops and markets, and squares complete with continental coffee sipping and people watching. Heaven!
Before heading into the old town proper, though, first admire the ramparts which surround the town from the vantage point of one of the city's urban beaches. Plage de Gravette is the closest, sitting just below the medieval centre. Or, a little further out is Plage du Plonteil, which boasts breathtaking views of both the old town's walls and the Alps further afield. Yep, though you might be relaxing on a beach, skiing in the South of France is never far from reach!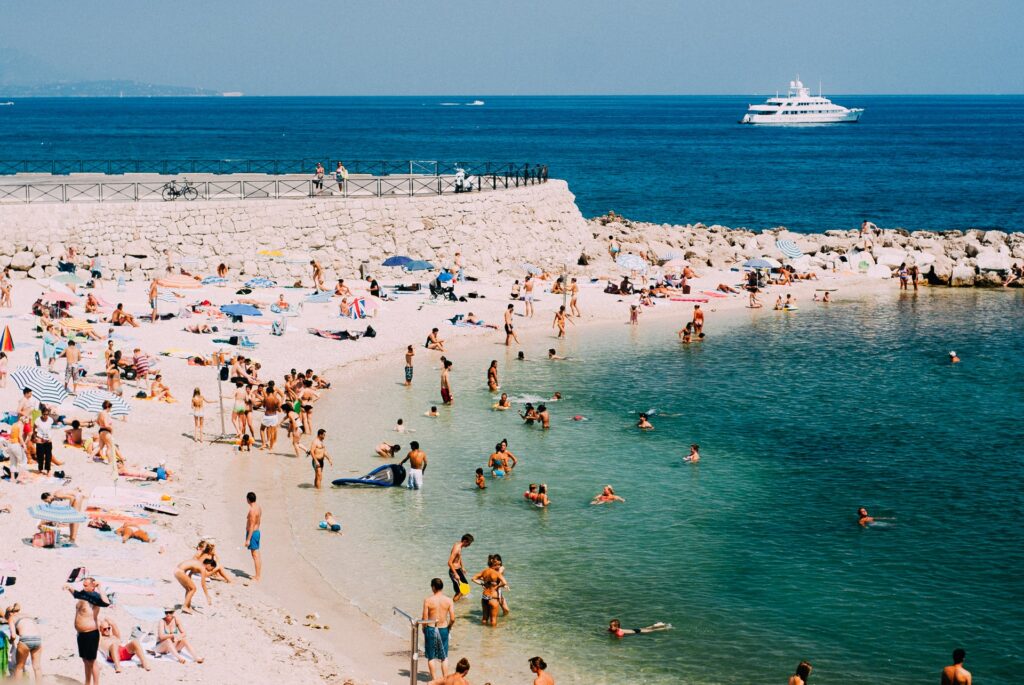 A trip to Antibes is all about shopping, so after your recline on the beach, it's time to hit the old town. To get a feel for the ebb and flow of this lovely town, make for Marché Provençal, open from sunrise until early afternoon each day in the high season, from June to September, with Mondays closed the rest of the year. Here you'll find local charcuterie, cheese and fresh fruit and vegetables, all of which are reliably high quality, and plenty of souvenirs, trinkets and clothes to buy, too.
After a pit stop at the Antibes' main square, Place de Gaulle, for a pastry, coffee or perhaps even a glass of rose (so popular in these parts), it's time for a wander. Antibes old town is the perfect place to wander and get lost when shopping; you'll chance upon some unique, one-of-a-kind finds, that we can guarantee!