A quick, informal survey of a couples's dating habits in the UK, if you don't mind…
Which of these occurrences in the cinema is likely to kill the mood between you and your partner…
The couple in front of you is canoodling
Someone sat behind you keeps sneezing
The dude next to you is chomping on his popcorn really enthusiastically
There's been several unexpected instances of toilet humour in the film
The cinema has a fusty, musty smell
All of the above
Hmmm, perhaps we'll just stay home.
But enjoying your movie date night from the comfort of your home shouldn't be seen as a substitute, second-best option. In fact, when done right, it can be more intimate, romantic and enjoyable (not to mention it's a more affordable date night option!) than any trip to your local Cineworld.
Some Top Tips For Creating A Cinema Experience At Home
Nor should the viewing experience itself necessarily suffer. In fact, you can create a pretty great cinema screen out of a projector, white sheet and washing line, if you're keen for a DIY date project!
For more on that, check out our article on building your own cinema at home, and for more basic needs, click here for some top tips on TV aerial installation.
That's the 'how' covered. So, finally, with *spoiler alerts* aplenty, for some top tips on what to watch, why not try these 6 of the best romantic films to stream on your next date night.
Dirty Dancing
You truly cannot beat the 1980s classic, Dirty Dancing, so are you even surprised that this falls first on our best romantic films to stream on your next date night list? Patrick Swayze and Jennifer Grey star as the iconic Johnny and Baby, two strangers from different backgrounds whose paths cross at a summer resort.
When Baby attempts to work her way toward the resort workers, perhaps to spice up the trip with her family, she encounters Johnny, one of the resort's lead dancers, and develops an interest in him straight away.
This connection only grows when she must fill in as his new dance partner to help him sustain his low wage income. Through the passion and intimacy of dancing, the viewer can watch this organic love story develop regardless of unaccepting outside forces; a (relatively) modern day Romeo & Juliet, if ever there was one. Although the film is over 35 years old, it is still the most timeless of classics, and the good news is that it's broadcast on a couple of streaming platforms here in the UK.
Where can I watch Dirty Dancing? In the UK, Dirty Dancing is available to stream on Amazon Prime Video's channel STARZPLAY and Netflix.
Friends With Benefits
When New York head hunter Jamie Rellis recruits Los Angeles' Dylan Harper for a role at GQ, the pair quickly become close-knit friends. However, when they start casually hooking up to prove that it's possible without emotional attachment, they, unsurprisingly, learn that the opposite is true.
In an attempt to mask their true feelings, they both attempt to move on with others before a last-minute 4th of July trip proves to Jamie that Dylan may not be who she thinks he is.
However, will his father's guidance lead him back to her? Or, will this be another friendship lost to emotional attachment? One of the best romantic films to date, and who can blame us for thinking that when the lead roles are played by none other than Justin Timberlake and Mila Kunis?
Where can I watch Friends With Benefits? In the UK, you can stream Friends With Benefits on Amazon Prime Video, Sky Go, Now TV Cinema and Virgin TV Go.
Sleeping With Other People
Alison Brie and Jason Sudeikis (of the brilliant Ted Lasso) star in this 2015 romantic comedy highlighting how complicated it can be when you develop a romantic connection with one of your close friends. After attempting to deflate the sexual tension, it becomes hard when everyone around them believes that they are a couple, too.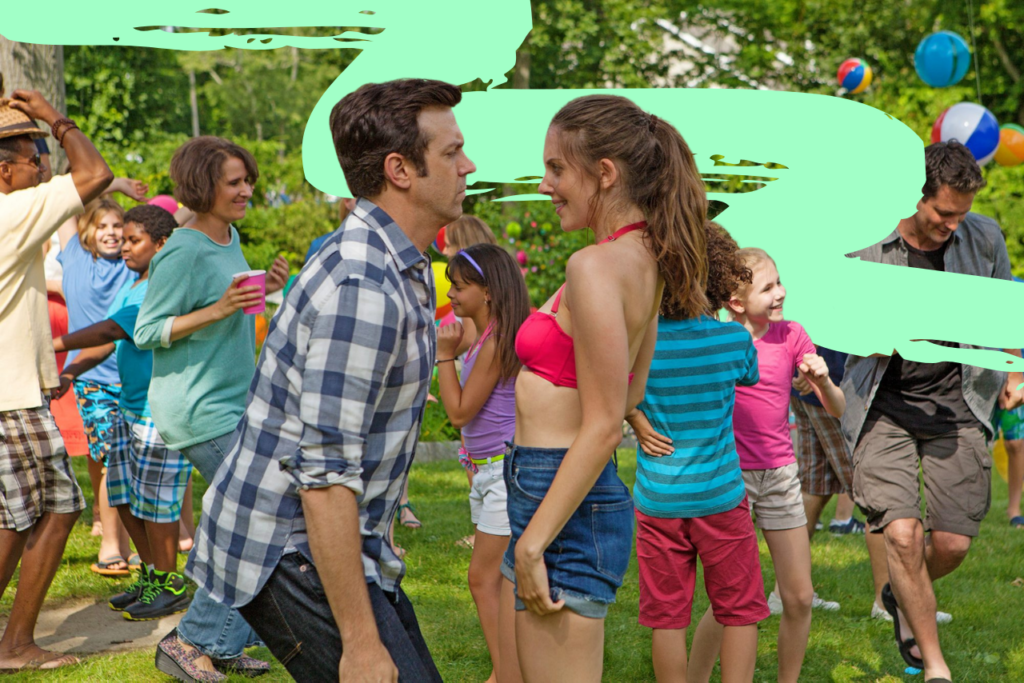 However, the only way to move on from these feelings would be to move on with their lives and date other people, right? WRONG. After a relocation, a punch to the face, and time spent in a jail cell (sounds like an eventful few days), the lovers/best friends reunite, rushing off to get married after realising that they are made for one another.
Where can I watch Sleeping With Other People? In the UK, you can stream Sleeping With Other People on Amazon Prime Video.
Along Came Polly
Who doesn't love a film starring Jennifer Aniston? Tthrow Ben Stiller into the mix as her co-star and we have one of the most hilarious and best romantic films yet, Along Came Polly.
When Reuben (Stiller) catches his newlywed wife having an affair on their honeymoon (crazy and soul-destroying, we know!) he returns home to New York distraught, in an attempt to piece his life back together.
When he runs into his former high school classmate, the fun-loving and daring Polly Prince, they begin dating although their personalities are far from compatible. However, is Polly too much of a risk for Reuben? How high are the chances of him returning to his cheating wife? Find out on your next date night at home…
Where can I watch Along Came Polly? In the UK, you can steam Along Came Polly on Netflix.
The Fault In Our Stars
Before you proceed with watching The Fault in Our Stars, we want to ensure that you have a box of tissues by your side. Prepare to get emotional. Very emotional.
When two young adults, Hazel Grace and Augustus, both meet at a cancer patient support group, they begin to bond over their love for reading, and more specifically their dismay at the ending of Hazel's favourite book regarding a cancer patient.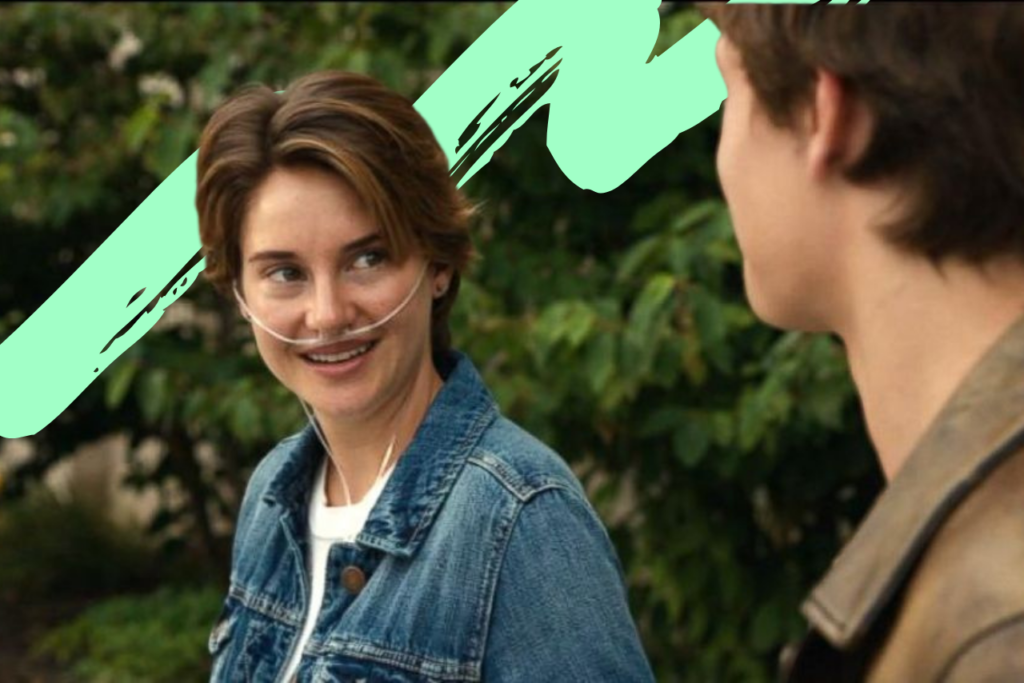 They embark on a trip to Amsterdam, regardless of their deteriorating health conditions, before realising when they get there that the well sought-after author of the book is not all that he is cracked up to be. Their trip does, however, result in something more magical; they discover love for one another. With the brutal consequences and heart-breaking reality of cancer, the viewer realises that not every love story leads to a happy ending.
Date night movie material? It depends what sort of mood you're in.
Where can I watch The Fault In Our Stars? In the UK, you can stream The Fault In Our Stars on Disney Plus and Virgin TV Go.
The Vow
When Rachel McAdams' character, Paige, loses all of her memories following a car crash, she struggles to even comprehend who her husband, Leo (played by Channing Tatum) even is.
After waking up from an induced coma, she believes that he is her doctor. When Paige begins to get confused about her past life choices, she struggles to comprehend why she went the way she did with life.
Although Leo knows why she cut off her relationship with her parents and past love interest, and why she dropped out of law school, he can only do his best to remind her and drive her back into his arms before it fails. However, does their love rekindle? Check out one of the best romantic films to enjoy a date night to find out.
Where can I watch The Vow? In the UK, The Vow is available to stream on Amazon Prime Video.