Ideal for improving your chances in an increasingly competitive marketplace.
In 2022, with the number of people in employment in the UK reaching record highs, the job market feels more competitive than ever.
As a result, employability is a term which carries some serious weight right now. With it, the world (or at least, the job market) is your oyster. Hell, it's an all you can eat buffet. But if you're lacking in that elusive attribute, it can feel like you're constantly being passed over for job opportunities.
While there's a danger such knock backs can take your self esteem and bank balance down a few notches, fortunately, employability isn't something innate and inherent; it can be learned, cultivated and finessed.
We're here today to talk about doing just that. From bespoke tailored suits to mindset resets, here are 6 ways to improve your employability today, IDEAL for improving your chances in an increasingly competitive marketplace.
Look The Part
First impressions count. Whilst we wish this wasn't the case, and candidates were judged purely on merit, appearance plays a huge part in this. Indeed, in a survey conducted by Twin Employment of 2,000 hiring managers, research found that ''33% knew whether they would hire someone in the first 90 seconds''.
That's not all, they also discovered that half the interviewers believed that a candidate could be eliminated from the process early due to the way they dressed. Indeed, according to a ResearchGate study, how you dress and interact can make a huge impression on people surrounding you, especially in a workplace.
Some roles demand that appearances matter more than others, but as a general rule, looking smart, slick and well presented suggests a level of care and attention to detail which will be transferred to your output in the office.
The pinnacle of such an on-point, precise look is without doubt bespoke tailored suits. Made with the finest materials and fully customisable in terms of cut, colour and finish, no regular suit will ever beat the quality of a high-end bespoke tailored suit.
Don't Spread Yourself Too Thinly
The ability to be employed…it sounds easy doesn't it? Make yourself available, flexible, and willing, and the work will come.
If only it were that easy. We all have responsibilities and ambitions beyond the workplace, and the system can often seem intent on exploiting you rather than letting you grow at your own pace. In a crowded, contracting job market, it may seem counterintuitive to caution spreading yourself too thin, but in reality, some discernment and focus in your job search is far more likely to land you the role you deserve.
Refine and tailor your application to suit each job specifically, personalising each and every CV you send out to suit the demands of the job you're applying for. It might mean you submit fewer applications in the same amount of time, but if these applications are more successful, it's worth the effort.
Curate The Confidence
Employers are going to pick up on confidence levels, both over and under, and it might be a wise move to deploy a few simple tactics to project yours at just the right level.
There are numerous ways that you can do this. For instance, you might want to think about your handshake. A firm grip will imply a certain conviction, for sure. Maintaining the right level of eye contact is also vital; no creepy stares fixed for too long, sure, but holding that gaze for just the right amount of time can subliminally suggest confidence, make no mistake.
It's also important to ask questions. Remember this interview thing is a two way street and making your own enquiries about the position suggests that you feel as though you're likely to be chosen and can shift the power dynamic in your favour.
Extra Training
Extra-curricular personal and professional development are hugely impressive on the CV, suggesting that you treat your career with sincerity and have something to offer above and beyond the other candidates. Achieving superfluous, meaningless qualifications is pointless, but tailored, specific training relating to the role you're applying for speaks volumes about your dedication and seriousness to the job.
During the interview, on the flip side, you should make enquiries about how seriously your prospective employer takes personal development in the workplace. Such an enquiry will be evocative of your rigour regarding the new role.
Don't Be Afraid To Ask For Feedback
If you're making it to the interview stage and then getting knocked back, firstly, check out our 5 IDEAL tips on what not to do in the interview process. Here, we give pointers on turning up just the right level of prepared, on not pretending to be perfect, on body language, punctuality, and which questions are right (and wrong) to ask in those early stages. Do have a look, once you've got to the end of this article, of course!
Should interview success still not be coming naturally, it's perfectly acceptable to ask for feedback from those who conducted the Q&A. Many employers will be happy to give you some pointers that will help you to work on your performance for the next interview.
Practicing your interviewing skills with a friend or family member can help you to perform better under pressure, making those quick quips and conscientious responses second nature over time. Your answers will be more relaxed and you'll be able to focus on impressing the person in front of you.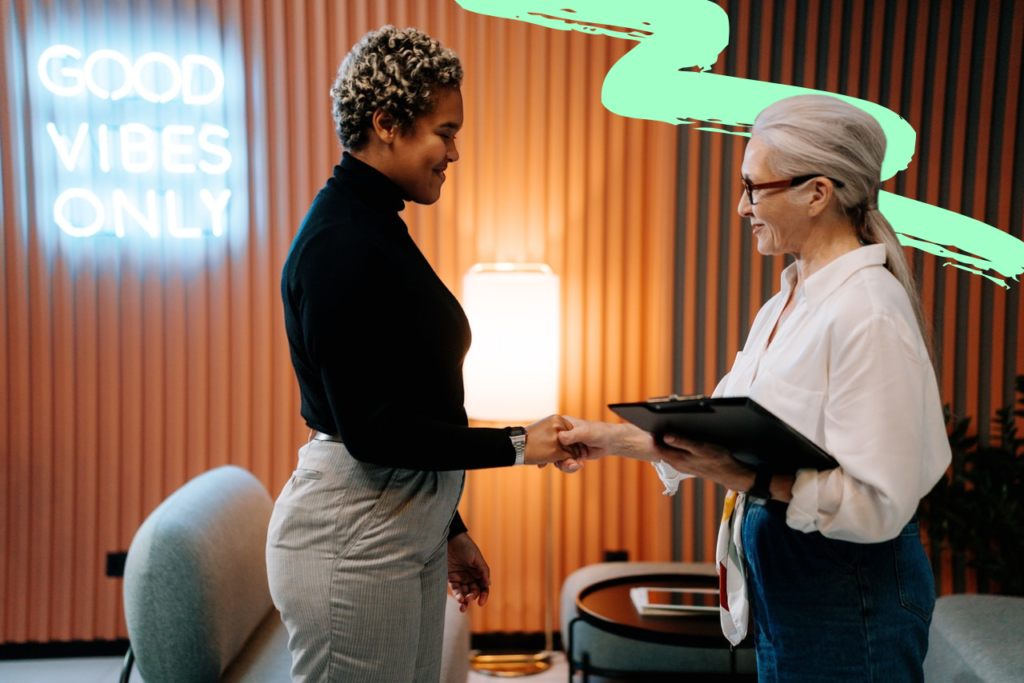 Mindset Reset
Getting frustrated with your job hunt will reflect poorly in your interview performance, make no mistake. Even if successes seem hard to come by, it's important to dust yourself down, and approach each day as a new opportunity, wiping the slate clean after each failed interview.
Every time you don't get a job, use it as a learning opportunity to figure out what you can do better next time, via feedback, further practice and self evaluation. Maintaining this type of positive mindset will help you to succeed, through both preparation and perseverance. Good luck!
The Bottom Line
Job opportunities in the post-COVID marketplace are likely to be more competitive than ever before. By enacting the above advice, you can maximise your potential, ready to tackle whatever is to come. Good luck!