…IDEAL for a side hustle, earning some extra pocket money, or even turning into a full time job.
What started as a little corner of the internet for arts and craft nerds to hang out and show off their wares, has now turned into now a multi-million dollar company. Apart from being a perfect place to score vintage items, Etsy has emerged as a powerful launchpad for startups, allowing people to quit their day jobs and make a living from their online stores. And that's the dream, right?
Do you have a knack for crafts? Are you interested in making unique jewellery? Are you particularly skilled with a crochet hook? Do you have an eye for vintage fashion? Do you love all these semi rhetorical questions? Anyway, you, yes YOU, can monetise this talent by setting up a business on Etsy. Here's how; our 7 ideas for starting a new Etsy business, IDEAL for a side hustle, earning some extra pocket money, or even turning into a full time job.
JEWELLERY
Did you know that Hollywood A-listers Mila Kunis and Aston Kutcher bought their wedding bands from Etsy? Yep, that's right, and that fact alone should be enough to establish the potential of selling jewellery on Etsy. Yep, you can put your jewellery-making skills to good use and start a profitable business, with both delicate and funky jewellery being in high demand.
CLOTHING
Speaking of dresses; people are always on the hunt for something unique to wear and they're shifting their focus from designer stores to Etsy outlets with ever increasing enthusiasm. 
Whether you're an experienced dressmaker or a champion thrifter, fashion could and can be your future. It all starts small and manageable, by sourcing cheap fabrics and textiles, and creating custom pieces for customers. Shops like PT Winchester are essential in the early stages of operation, as you'll need a one-stop solution for an extensive range of textile components.
On the other hand, if you've mastered the skill of thrifting, you should start by building a clothing inventory taking inspiration for Nextflix's Girlboss. The world (wide web) is your oyster.
WEDDING ITEMS
The wedding industry continues to thrive, with the big day now, on average, costing couples nearly £30 grand. Listen, people are always going to be getting hitched; even in times of hardship or misfortune, love endures after all.
This is your opportunity to make the most of your calligraphy and lettering skills. Hand-written wedding invitations and place cards are a huge trend that can kick start a successful venture. Also, apart from these, wedding dresses, accessories, bridesmaid dresses, wedding decor etc. also have established markets with room for one more.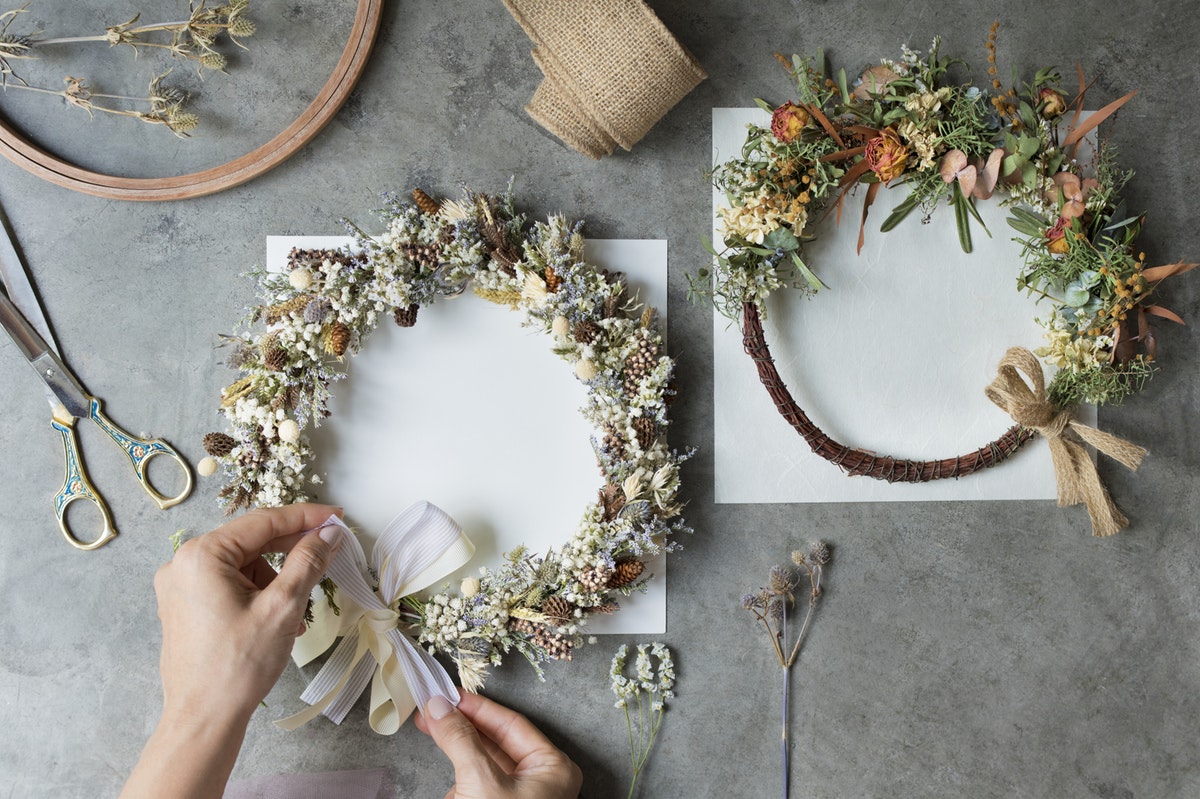 HANDMADE ITEMS
The main focus of Etsy still revolves around the selling of handmade products and trinkets. From personalised necklaces to hand-carved boxes, every handmade item has a place on Etsy. The more unique your product, the better the salability it presents, so go niche or go home, we think.
ART
Any home or office is incomplete (or at least, mighty barren feeling) without art. Turn your passion into a living by selling your art on Etsy, painting bespoke pieces and making some coin from your skills. Remember, art includes everything from digital wall prints to oil paintings to glass art, so think outside the box and away from the easel here. 
VINTAGE ITEMS
One person's trash is another's treasure, as they say, and Etsy well and truly puts this into practice. Being one of the most reliable websites for vintage goodies, you can set up a profitable vintage store on Etsy and have some fascinating, fulfilling times in antiques markets and car boot sales accumulating your inventory. 
JOURNALS AND NOTEBOOKS
Journaling has taken the world by storm. From daily planners to bullet journals, writing things down, on paper and by hand, has never been more in demand, perhaps as a way of wrestling back a little control from the sinister hands of our digital overlords. If you have an affinity for it, you can set up a store offering customised journals and notebooks.
Looking for other ways to earn a little spending money? Check out our tips on 5 IDEAL ways to make some extra money over here.