Throughout our lives, we will accumulate so much paperwork, the majority ultimately destined for the shredder. However, there are some important documents that we need to keep safe and secure, primarily those that prove our identity and ownership of assets.
Digital technology now makes it easier than ever to store these documents safely. The best practice would be to store a copy of such documents digitally, on your computer or memory bank, backed up in a cloud-based system and as a hard copy at home.
Ideally, in terms of physical storage, copies should be kept together in a waterproof, fireproof safe. But perhaps even more importantly in our increasingly automated world, copies are much safer kept as a digitised version. But what copies matter most? Here are 7 important legal documents you should keep safe digitally.
BIRTH CERTIFICATE
Your birth certificate is an official record of your date of birth and nationality. Its legal importance is paramount as it is the first document that proves your identity. You will need this to obtain other important documents throughout your life such as a passport and driving licence.
Your birth certificate is also the first official evidence of your name and will be used to prove your age when applying for a marriage licence or health care. Birth certificates are often the target of thieves as they can be used in identity theft, which is why many people are now choosing to keep theirs stored digitally as a precaution against loss, damage or theft of the original copy. Do note, however, that the original copy of your birth certificate is usually required for passport, driving licence and marriage certificate applications.
PASSPORT
Applying for a passport is a lengthy business. There are many security measures, in-depth checks, and phases of verification involved, all of which must take place before a passport can be issued.
These stages are designed as failsafe ways to reduce fraud, identity theft and, in more serious cases, terrorism. Therefore, once you have received your passport it's best to keep it safe and at hand. There is nothing worse than needing it for identity or travelling purposes and suddenly realising it has been mislaid. Another thing to note is that a damaged passport cannot be used for travel so be sure to take care of it.
Whilst a digitised copy can't be used to travel, it's useful to have information such as your passport number to hand in digital form, in case you need to use the information for other document applications. Having a digital copy of your passport also speeds up the process of renewal significantly, in the case of an emergency.
Read: 7 IDEAL tips on what to do if you lose your passport
QUALIFICATIONS AND EXAM CERTIFICATES
Many folk go through all the rigour and resolve of academia only to lose their degree certification and never give it much thought again.
A rookie error, if ever there was one. It is essential you keep your exam and qualification certificates safe as these are proof of your dedication to the subjects you have studied and the qualifications you have achieved.
Generally speaking, you will need to show proof of these when applying for any further courses and for future jobs. Getting replacement copies can be time consuming, and you will need to know the name of the examining body to do so. Having them reprinted can be expensive so it is best to keep your originals safe and digitised as a backup.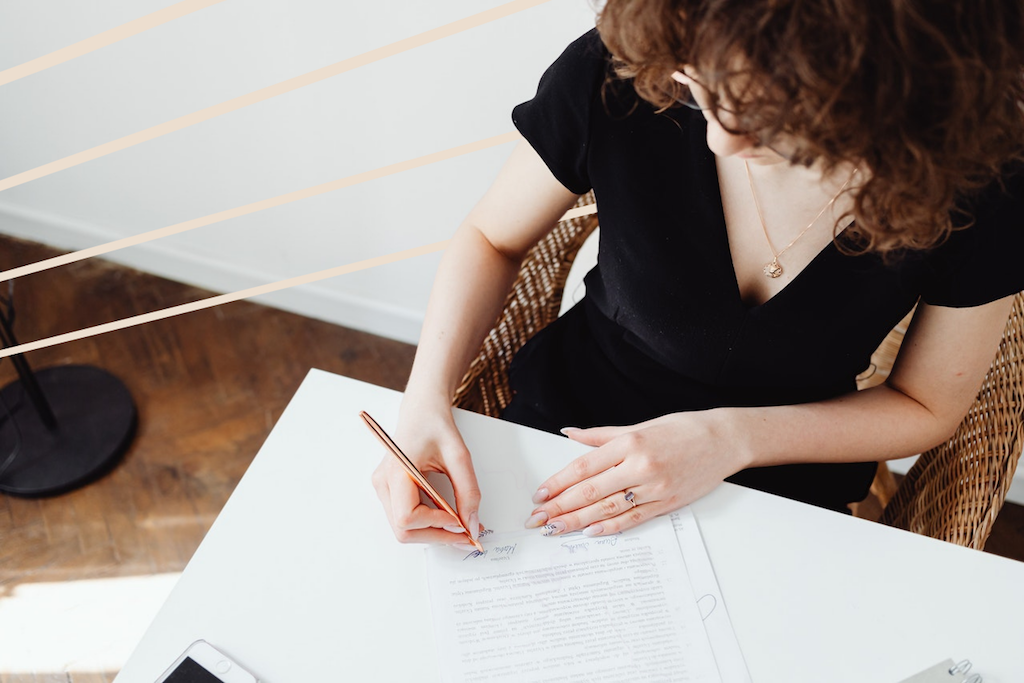 LAST WILL AND TESTAMENT
Every responsible adult should have a Last Will and Testament. It is a sensitive topic and often ignored but a will is there to ensure your wishes are adhered to after you pass away. People often think the only purpose of a will is to record who will get your money and possessions after you die, where in fact it's a lot more than that. It should include many other important details such as who you would like to be the responsible guardian for your children and pets. 
However, as stated by Wills Trusts LPA, who are expert will solicitors in Dursley, writing a will is not as simple as you believe and you cannot just write one yourself and trust that it will hold up in court. For this reason, many people choose to use a professional will writing service, to ensure that everything is above board and legal and their wishes will be upheld. 
Research online wills to get an idea of what you should include or speak to an expert. As E.L.M Legal Services tell us, ''If you don't make a Will or if it's not done correctly, the law decides who gets what from your estate.'' And this can often end up in an erroneous distribution of your property.
Be sure to store a copy somewhere accessible. If you store your will in a locked cabinet or box, make sure you share the combination with your family. A digital version is essential, too, as a backup.
MARRIAGE CERTIFICATE AND DIVORCE PAPERS
Singletons, move on to the next point…
If you have taken your spouse's name after getting married, you will need to provide a marriage certificate when applying to change your name on all your legal documents, including your passport and driving licence.
You will also need this when opening a joint bank account or applying for finances or mortgages. If you were to suffer from a medical emergency, a marriage certificate can save valuable time for your spouse when decisions need to be made regarding your treatment and health.
If you are in the process of getting divorced be sure to keep your decree absolute safe. This is a court-issued document that proves your marriage has legally ended. You will need this if you wish to marry again and in the separation of finances.
Local city councils will have digital copies of your marriage certificate; for a fee, you can order a new one line. Having a backup digital copy, however, is always useful to ensure your information is correct and may even be needed in some countries when checking into hotels as a couple.
INSURANCE CERTIFICATES
Insurance certificates provide you with proof of any policies you hold. Without them, it's difficult to prove the existence of a policy you have taken out. Keep them safe and to hand just in case you need to make a claim. They will include all the necessary information set out in your policy including limitations and conditions relating to a claim. Important insurance documents may include but are not limited to health and life insurance, household insurance and car insurance.
It is good practice to keep a copy of these with a designated family member (or access to the digital file) in case you ever become incapacitated by illness or injury.
LASTING POWER OF ATTORNEY
Who knows what the future may hold? A Lasting Power of Attorney can offer you peace of mind that your affairs will be taken care of should you fall ill.
Any adult over the age of 18 that has the mental capacity to make decisions on finances, health care and estate can appoint a trusted individual, such as a family member or friend, to make these decisions on their behalf should they lose their mental ability and be unable to make the decisions themselves in the future.
The LPA will cover health, wellbeing, and financial affairs. This means they can make decisions on your treatment and care if you are to fall ill and can manage your money and bank accounts on your behalf. Those sensible enough to make an LPA will also have the foresight to create a digital copy and keep it in a secure place online.
THE BOTTOM LINE
By keeping organised and your important documents safe you will always be ready to adapt to any situation that arises. Be it a medical emergency or a last-minute getaway knowing where your documents are will make the situation as stress-free as possible. By keeping these documents safe from damage, destruction, and theft we are ensuring we are prepared for all situations.