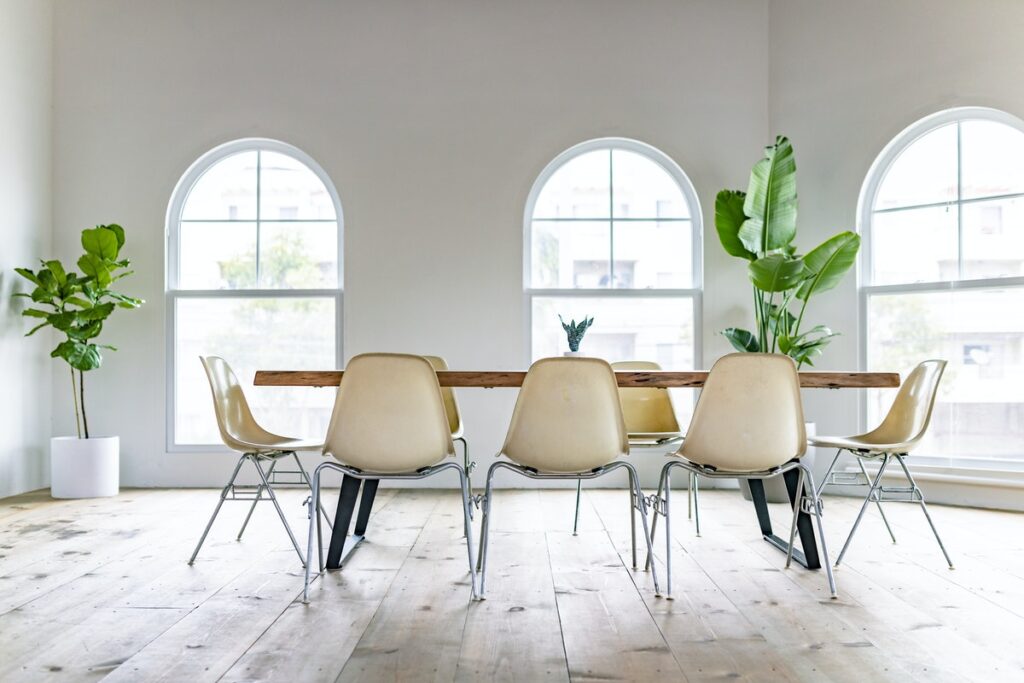 COVID-19 has had a marked impact on the geography of our working lives. Indeed, during the height of lockdown, at least half the UK's labour force were working remotely, with many offices reluctant to open again fully once social distancing measures are relaxed.
Other companies are taking a more nuanced approach, and either downsizing, relocating to somewhere less city-central, or encouraging a flexible working environment. Should your company be moving into a new office, then you'll know that this is certainly no easy task. You want the relocation to be quick and efficient, but also scrupulously achieved; that's no classified documents left onsite for wandering eyes, and no debris left behind to cause damage to your business' reputation, for starters.
So, how do you ensure that the exercise goes as smoothly as possible? Of course, every business aims to have minimal disruption while maintaining productivity during such a time. Starting from the initial planning stage all the way up to the final day of moving to your new office space, the main goal here is having a steady transition for your business.
With that in mind, here's the lowdown on relocating your business; our 7 IDEAL tips for a smooth office move.
EARLY PLANNING
There are no trial runs here. No war games to hypothetically pick holes in the moving process before executing a seamless transition. Instead, for any office relocation, it is advisable to get planning ahead of time meticulously to ensure a hitch-free move. Doing this at least 3 to 6 months before the actual moving date will give you adequate time to ensure the whole process goes as planned, and all moving companies, equipment and storage can be arranged ahead of time.
INFRASTRUCTURE
It's vitally important to take note of the impact the move will have on your business. Make sure that infrastructure – such as internet and electricity – is set up at the other end so you can resume operations as soon as you arrive at your new office. Otherwise, company output and productivity will take a hit which you may not recover from in the current, erratic market.
PROPER COMMUNICATION WITH YOUR EMPLOYEES
You need to notify your employees and involve them in the moving plans and scheduling, both so as not to deautonomise them, and so they're completely primed and ready for the transition. They should also be aware of any new arrangements and rules regarding the new building, and the change in address. As always in business, communication is king.
From a more personal perspective, perhaps a day out to your office's new location, to examine the amenities in the area (and check out the lunch options!) will help settle any collective company jitters about change, which are only natural in such uncertain times.
Ensure everyone concerned is informed of the new location and address change. This way, you'll be able to avoid losing clients.
HIRE A RELIABLE MOVING COMPANY
With a qualified moving company, a fair amount of the heavy lifting – both physical and metaphorical – will be taken care of. Not only are moving companies far better equipped in proper technique for moving items ergonomically speaking, but they're also adept at the logistic elements of the operation.
ENSURE THAT ALL OF YOUR DATA IS SAFE
Backing up all of your data and documents, as well as making physical copies of any files you have on record, is so essential prior to the physical move of your company. Should items get lost there's a twofold risk here; firstly, you can't retrieve information vital to your company. But perhaps more importantly, data and privacy may be breached, leaving your business susceptible to fraud and rights violations.
Back up and then back up again. And then, back up those back ups.
MANAGE ASSUMPTIONS & EXPECTATIONS
You should choose an office space that can comfortably accommodate your staff members and clients, that is a given. Any visually noticeable 'downsize' may affect morale and loyalty, and be suggestive of a company shrinking in influence. Should downsizing be a necessity, you need to manage assumptions about why that's occurred with dexterity.
On the flip side, if your business has moved into notably larger premises, you may need to manage expectations about the ambitions of the company!
OTHER PRESSING CONSIDERATIONS
Just as moving homes can be hectic, commercial relocation can be exhausting, too. Whenever you're undergoing a relocation, it is important to ensure the process does not affect employees' morale, productivity or how you run your business.
Below are some of the important things to consider during an office relocation:
Set a realistic budget. You'd want to avoid any unwarranted expenses hence the need to set a budget that will cater for the costs that are likely to be incurred.
Internet and WIFI connectivity. There is hardly any business that can run smoothly without access to the internet, thus the need to ensure your workspace is well connected before you settle on a new location is paramount.
IT and proper data storage. Losing your data in the midst of a relocation would be a nightmare for any business owner. Moving experts from Evolve Relocation emphasise "the need to properly handle any IT equipment to avoid damages''. We couldn't agree more; and it's a good idea, because of this, to look into hiring expert IT engineers to ensure that all your data is backed up prior to the move.
Old equipment and office furniture. An office relocation calls for a complete modification of the usual working space. This represents an excuse to get rid of old and faulty office equipment and furniture.
There are several ways you can get rid of any unwanted furniture like recycling, reselling or even donating those that can still be used. It is also essential to ensure that during the disposal of any equipment, important company data doesn't end up in the wrong hands.
THE BOTTOM LINE
Office relocation is a complicated, often messy business, and of course, this is just the start. But by bearing these simple guidelines and tips in mind, your office relocation will be a smooth one. Remember, the goal here is to ensure the least disruptions to the daily operations of your business and minimise any downtime in your output. Good luck and we can't wait to receive a postcard!