Positioned on India's south western tip is Kerala, one of the country's most enticing, exciting states. And sitting on the state's Malabar Coast, with the Arabian sea to its west and the lush vegetation of the Western Ghats to its east, the capital Thiruvananthapuram is where your holiday here will likely start.
Boasting an international airport and serving as a launchpad for Kerala's famous backwaters, Thiruvananthapuram was once referred to by Gandhi as ''India's Evergreen City'' as it's built on seven hills and defined by verdant vegetation.
Also known as Trivandrum, within the city there are also several historic monuments, temples and a thriving art and restaurant scene to explore, all of which makes narrowing down your itinerary a tough task. That's before you read these, of course; our 7 top things to do in and around Thiruvananthapuram, Kerala.
GO ON A HOUSEBOAT CRUISE ALONG KERALA'S BACKWATERS IN VELLAYANI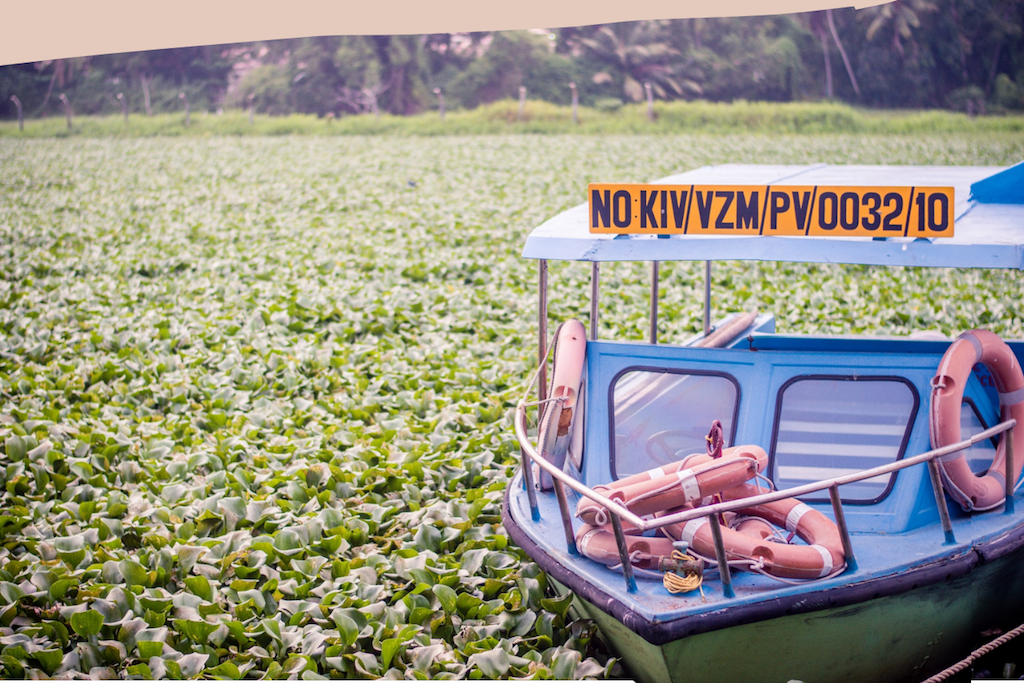 Arguably Kerala's key tourist attraction are its backwaters, a sprawling network of 34 separate waterways, lakes, rivers and interconnected canals stretching over nearly 1000km. With a unique ecosystem and navigable by distinctive houseboats, if you're looking to book a Kerala holiday and explore God's Own Country first hand, then it has to be on a cruise of these backwaters.
Though perhaps the premier backwater destination in Kerala is some 4 hours north of the capital at Vembanad Lake, you'll find houseboat cruises in and around Thiruvananthapuram, too. The freshwater lake Vellayani, which sits within the city close to Kovalam beach, is your closest backwater destination. What's more, the Thiruvallam backwaters, popular with canoers and kayakers, in particular, are just a few kilometres away. To truly understand what makes this charming state tick, your first port of call should be a houseboat, make no mistake.
---
SAVOUR THE UNIQUE CUISINE OF THE 'GARDEN OF SPICES'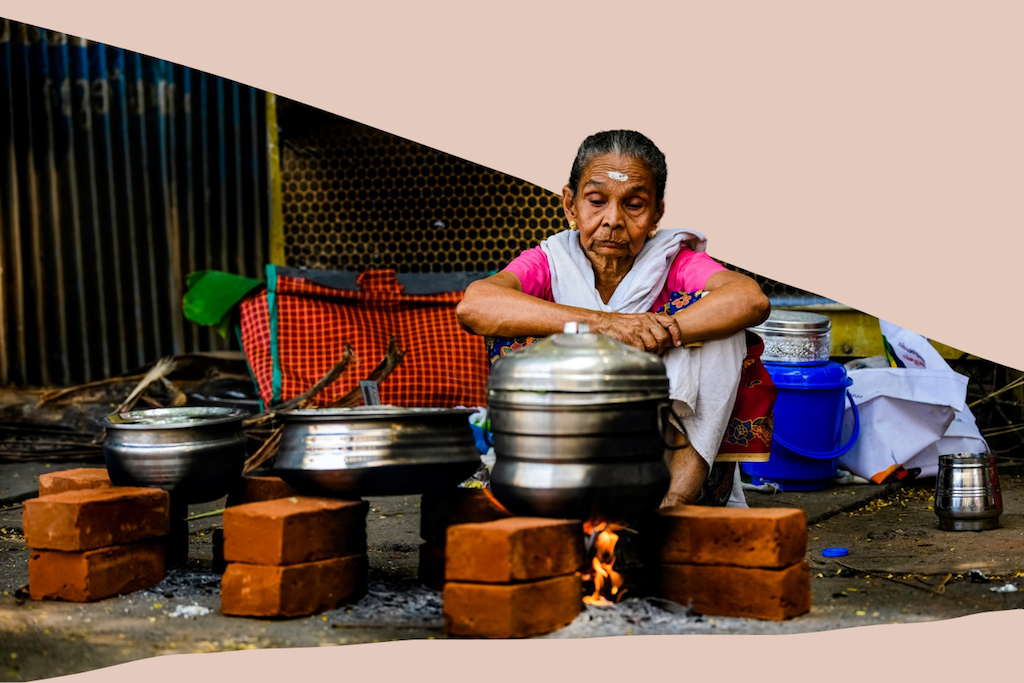 Around 80% of the world's spices are exported by India, and at the heart of this is Kerala, nicknamed the 'Garden of Spices', with its hot and humid climate, and verdant, fertile landscape producing all manner of delicious spices. Its position as one of the key ports in the Arabian Sea separating Europe and Asia has seen Arabs, the Chinese and European powers all pass through, with spice a lucrative currency indeed.
Pepper, known as Black Gold round these parts, is the most revered Keralan spice, but several others are also native and abundant here; you'll find cloves, turmeric, ginger, cinnamon, vanilla, cardamom and nutmeg all growing. The scent of Kerala, unsurprisingly, is heady and aromatic.
To visit the key spice plantations of Kerala, namely Thekkday and Munnar, you'll have to travel a good six hour's drive north of Thiruvananthapuram. That said, the capital city has some of Kerala's, if not India's, top restaurants, so if you're looking to savour the spices of the state, then Thiruvananthapuram could be your best bet.
For a royal Indian feast of freshly prepared curries, breads, chutneys and more, Villa Maya is the perfect place for a special occasion meal. Set in the grounds of a regal, restored 18th century house, the menu is a gastronomic journey through Kerala, with refined, modern spins on the region's classic cuisine. Or, on the other end of the formality spectrum, the Indian Coffee House (right next to the city's main bus station) serves up freshly brewed coffee alongside incredibly good masala dosa.
Or, just south of Thiruvananthapuram at Kovalam beach, the seafood restaurant Bait sets the scene perfectly with seats right on the sand and the freshest fish on the grill. Delicious.
All that said, perhaps the best thing to do if you're hungry in the capital of spice is to simply follow your nose!
---
VISIT THE NAPIER MUSEUM
Situated in the heart of Thiruvananthapuram and set in lush, sprawling public gardens, the Napier Museum is a cultural landmark of the city. Named after Lord Napier, the then Governor General of Madras, this architectural masterpiece is renowned for its Indo-Saracenic structure; a harmonious unification of Indo-Islamic, Indian elements and Gothic architecture. This type of architectural style typical of Kerala is influenced by Mughal, Italian, and Chinese architecture. Inside, the museum is home to a collection of artistic, cultural and antique objects.
---
TAKE A TEA TOUR PLANTATION IN PONMUDI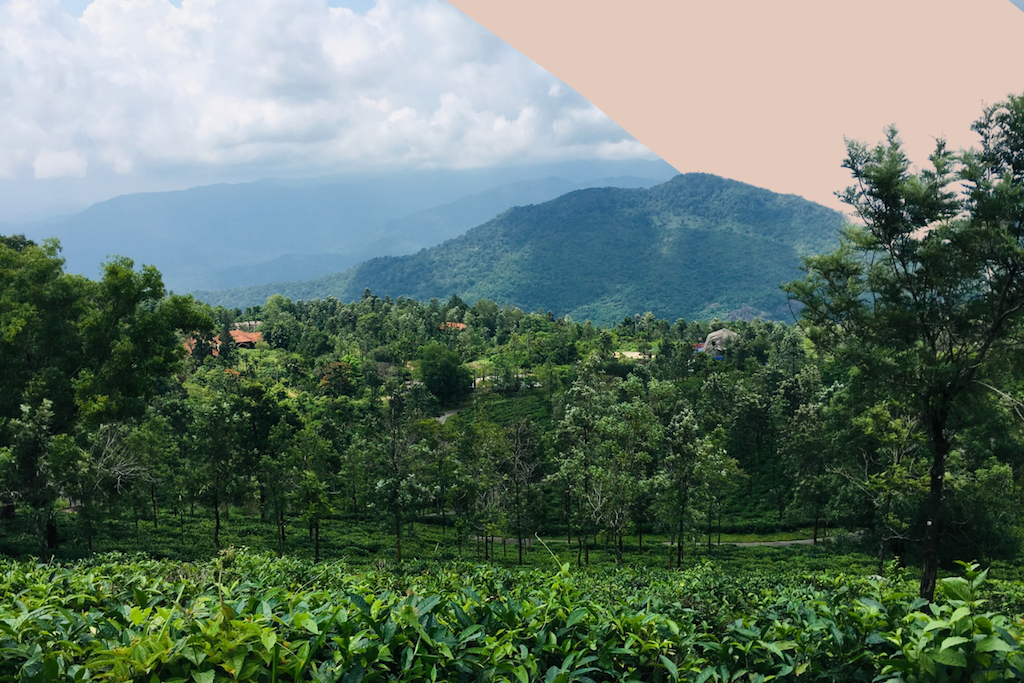 Not to be outdone by the revered spices of the region, Kerala is the fourth most prolific tea producing state in India, producing 5.6 million kg of tea last year..
Though the biggest tea plantations are found in the state's north, in Munnar and Wayanad, you'll find a picturesque plantation much closer to home in the hill station of Ponmudi, just 50 km north east of Thiruvananthapuram. This gorgeous mist shrouded destination boasts waterfalls, resorts and incredible vistas of the valleys below, reached via a series of hiking trails that wind through local tea plantations. You can even stay for a night or two at the Ponmudi Tea Factory, where black, assam and green tea are manufactured. Though a tasting tour isn't obligatory, it's certainly recommended.
Read: 5 IDEAL places to visit in India that are absolutely incredible
---
SURFING & SOIREES ON KOVALAM BEACH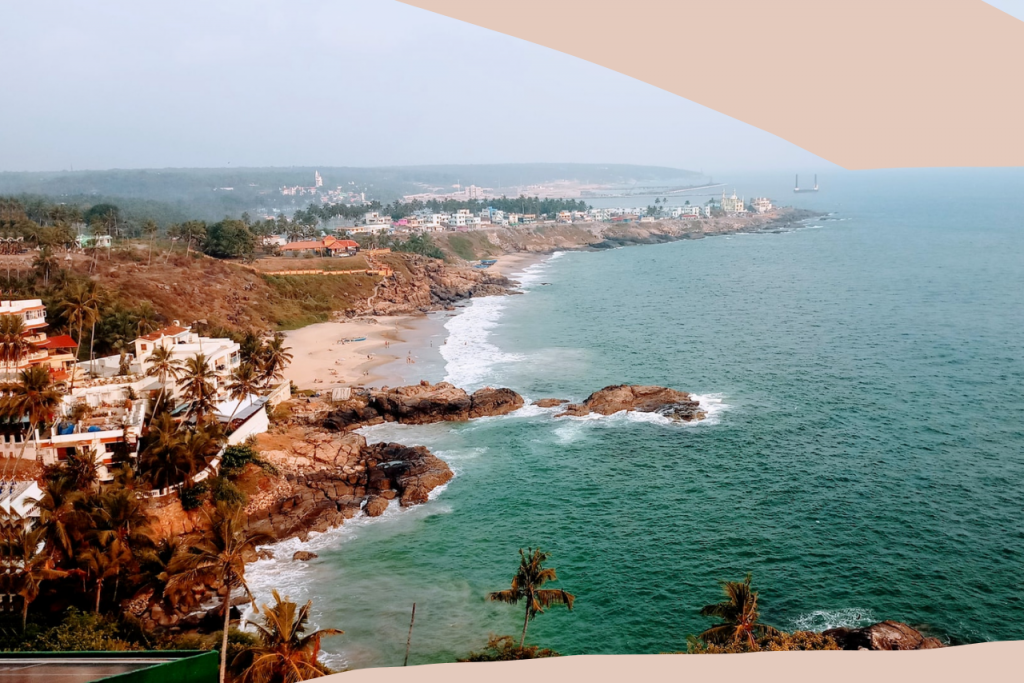 We've already mentioned that Kovalam beach is a wonderful place to dine, but this beach local to Thiruvananthapuram offers so much more than a quick pit stop for refreshments. Indeed, its position on the Malabar coast means Kovalam is also one of India's premier surfing hotspots.
Charged with spearheading something of a 'surfing revolution' in India, Kovalam has seven local surf schools as well as an artificial surfing reef which was built in 2010. The best time for keen surfers to visit this little fishing village just south of Thiruvananthapuram is from May to October when south swells are more consistent and predictable, and the chance of catching a wave significantly heightened. Kovalam also has a reputation for being a good place for a party…bottoms up!
---
TAKE PLEASURE IN TREASURE AT THE PADMANABHA SWAMY TEMPLE, THIRUVANANTHAPURAM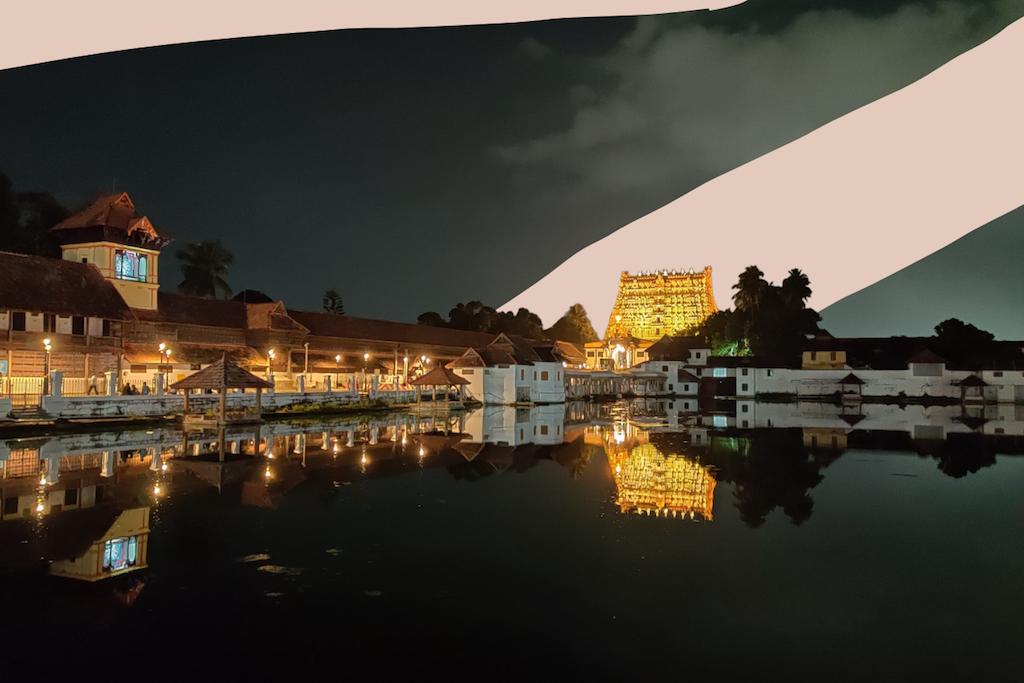 Back in Thiruvananthapuram city itself, a visit to the Padmanabhaswamy Temple, an incredible Hindu temple famed for its six vaults, is a must for any Keralan itinerary. The temple rose to worldwide fame in 2011, when five of its vaults were opened, revealing what was potentially the largest haul of gold, silver, diamonds and other precious stones in history.
Whether its seemingly impenetrable Vault B is ever opened (and what lies within it!) is still up for debate, but regardless of your interest in the incredible mysteries of the temple, a visit here is a must to appreciate Padmanabhaswamy's incredible gopuram facade. Tall, gold and made up of hundreds of sculptures, it simply has to be seen to be believed.
---
TRAVEL DEEP INTO THE JUNGLE ON SAFARI IN NEYYAR WILDLIFE SANCTUARY
Just an hour's drive west out of Thiruvananthapuram will see you arrive at Neyyar Wildlife Sanctuary, a wildlife conservation area that sprawls over 128 square kilometres of jungle. Here, you can take a jungle safari that will see you get up close and personal with the sanctuary's 40 mammals, including tigers, leopards, sloth bears and elephants, as well as nearly 200 species of birds and 30 species of reptile.
In the sanctuary, there's also a crocodile farm and rehabilitation centre, as well as an elephant rehabilitation centre and a Lion Safari Park, though sadly, there's currently only one lion in the park. Regardless of that, if you're a fan of wildlife, you'll love Neyyar Wildlife Sanctuary.
Now you're sold on Kerala, do make sure you check out these 7 IDEAL travel trips for India first timers before you set off!