Welcome to 2022, and the first summer of (relative) freedom after two spent in the grips of a global pandemic. Sure, we all want to be stepping out on the front foot, carefree and flighty this season, but with 'fast-fashion' suddenly a dirty word and sustainability very much in fashion, it feels like investing in a whole new wardrobe for Summer 2022 is about the least trendy thing one could do.
Instead, if you're looking for ways to breathe new life into your old wardrobe, then simple accessories are the best way to do just that. Offering affordable, sustainable ways to stay in style, if you're looking to make any outfit pop, check out these 7 accessory ideas.
Summer Scarves & Shawls
Yes, we'd all like to convince ourselves that British summers are unrelentingly sunny and hot, and only requiring the skimpiest of outfits until October rolls around.
But let's face it; they aren't. And as such, come summer, a lightweight scarf or a slightly larger, more versatile shawl should live in your bag (whenever it's not being worn that is), whether you're heading to the beach or the bar.
Ideal for a breezy night, when you duck into an air-conditioned shop or supermarket and suddenly feel that chill, or for sitting on it in the park and protecting your hair from a sudden summer shower, equally, these two siblings are some of the summertime's most versatile accessories. 
This season, it's all about skinny silk scarves, worn playfully around the neck, perhaps paired with denim shorts and a white shirt. For a peak at some of the most trendy accessories currently around, you can see more at brityard.com.
Ribbons
Wearing ribbons in your hair is a major 2022 trend. Yep, you read that right; ribbons. Ribbons – whether they're small and subtle or large and conspicuous ones – are another fabulous accessory that can be kept in your handbag, ready to be deployed to jazz up your look when the moment takes you.
And honestly, the moment might take you more than you'd expect, as the recent trend for ribbons can be interpreted in a surprising number of ways. Worn around the wrists, the neck, the waist, or the ankles, tied in the hair, or even adorning the knuckles, ribbons are a versatile accessory that can bring glamour and intrigue to any outfit.
So, why are ribbons having a moment? Well, it's all down to Gen Z. As Instyle explains, "it's no secret Gen Z loves to thrift, and there's nothing more vintage-looking than an updo with a good ribbon tied in the hair".
This summer, why not head down to your local haberdashery and pick up some rolls of ribbons to add this finishing trim to your outfit this season!
Bandanas
Versatile and oh-so useful, bandanas are one of our favourite accessories for summer, and have the uncanny ability to make just about any outfit pop with colour and pizzazz.
When it comes to wearing the bandana as a hair accessory, we're huge fans of tying one in the 'biker style' which gets its name because people would tie their hair in a bandana for long drives. Not only super stylish, it also protects your hair from that windswept look, whether you're on a beach or out for a long summer drive. Moreover, if you're having a bad hair day due to 'summer frizz', a bandana is a great way to hide your hair.
When it comes to choosing what colour to wear in your hair, Who What Wear suggests matching our bandanas to our sundresses. Equally, no holiday look is truly complete without a headscarf bandana to match your bikini.
Bandanas are also ideal for adding subtle detail to your outfit. Use your bandana as a belt or tie it around your bag handles.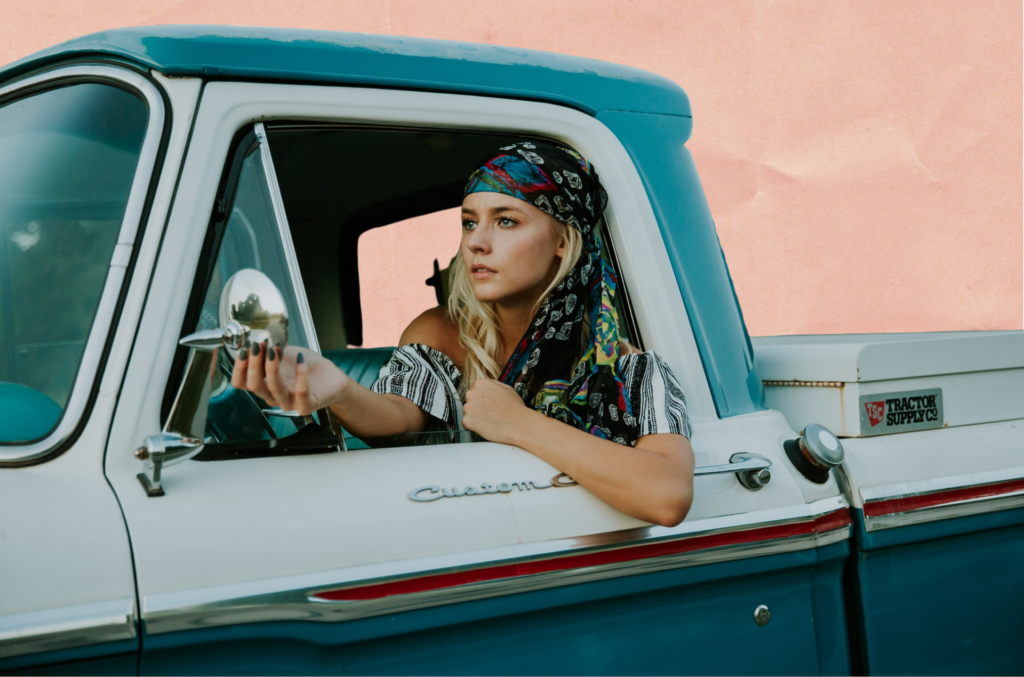 Transition Sunglasses
If you wear glasses you'll be all too familiar with the hassles of your specs come summer. Having to carry both sunglasses and glasses with you, and switching them back and forth every time you go indoors and back out again gets a really, truly tiresome. Not to mention the handbag real estate two cases take up!
Enter so-called 'transition sunglasses' which darken in the sun, then lighten when you go inside. After a fairly gloomy spring, we're all after convenience and comfort wherever it can be found, freeing our minds up for more pressing concerns like where the nearest beach bar is or what we're having for dinner.
Transition specs, offering continuous UV protection, give us that freedom, not to mention they represent a sustainable choice in terms of reducing the amount of 'stuff' you're buying. And that's what the summer of 2022 is really all about, don't you think?
Read: 5 tips for choosing the IDEAL sunglasses this summer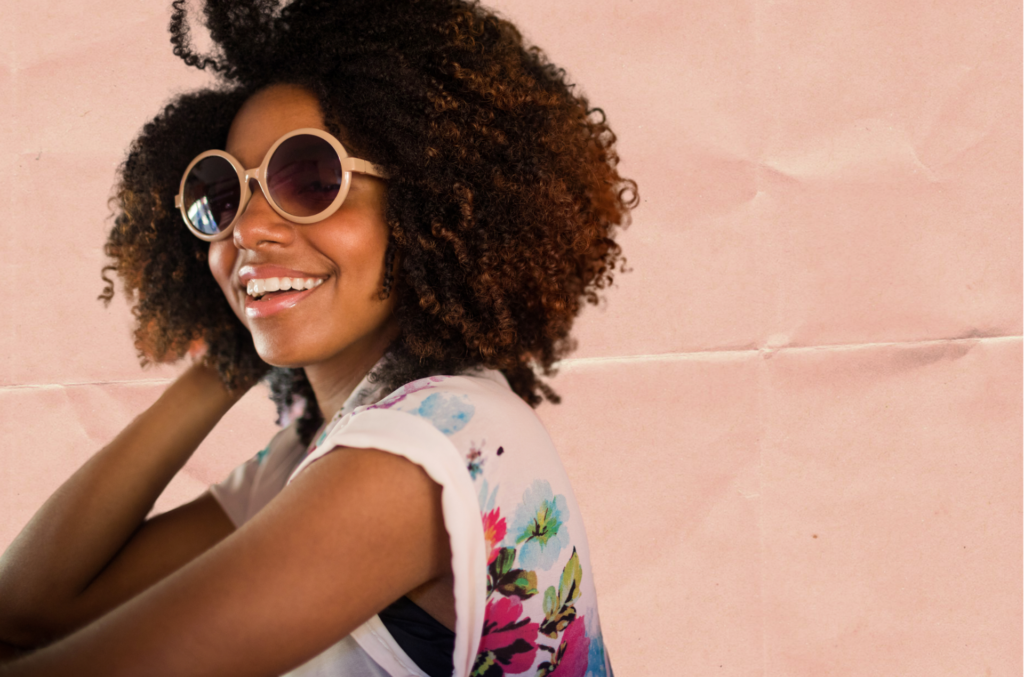 Umbrellas
Umbrellas are a staple in our handbags for the winter months when the skies are in various shades of gray and degrees of open. Indeed, here in the UK, most of us wouldn't dare go out of the house without one during those bleak months.
In many countries around the world, however, umbrellas are more of a summer thing. The word umbrella comes from the Latin word 'umbra' which means 'shade' (rather than 'shelter') and using an umbrella to protect yourself from the sun was its original purpose.
Great for creating shade and staying cool, and decreasing the damaging effects of overexposure to UV rays, umbrellas help limit sun exposure and are a nifty accessory for the beach or park when you're reclining for long and languid bathing sessions in the sun. Keep one in your bag this summer and you'll have on-demand shade at the flick of a wrist, not to mention the regal, refined aesthetic they offer.
This year, Hunter's Original Bubble Umbrella is very much the practical accessory for summer, perhaps even replacing Hunter wellies as the ultimate festival style statement. Keep your eyes peeled for them at Glastonbury later this week!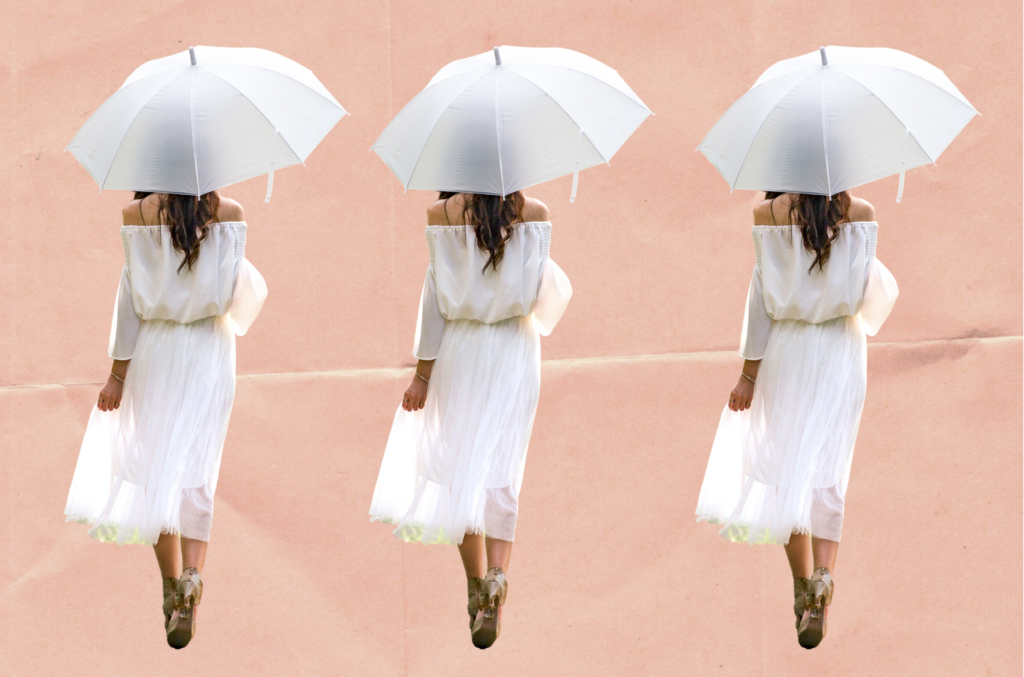 Folding Hats
Not another year of the fedora, surely? These wide-brimmed, floppy hats in dark shades have been omnipresent at festivals, on beaches, in fashion shows and on high streets in recent times, but in the summer of 2022, expect to see that pervasive lid unscrewed and ditched for something more convenient to carry around.
Enter the folding hat; wide-brimmed still, offering shade and protection, as well as that hint of mystery, but much easier to fit in your bag, ready to be pulled out the moment you need to make that outfit pop. Count us in!
Bags In All Shapes & Sizes
A statement bag is the ideal accessory for livening up an old outfit and injecting some life into your look. Indeed, bags in bright colours or prints are the easiest way to brighten up your wardrobe and can really make it pop.
Now, the possibilities with this one go far and are almost inexhaustible; we don't need to tell you that bags come in just about every shape and style imaginable. We suggest accruing a collection of bags, from a pitch-perfect clutch to a totally cute tote.
Of course, you don't have to spend a fortune on lots of new bags either to start building your collection – just head to your local charity shop and no doubt you'll find a dozen or so bags waiting to be loved again!
Here at IDEAL, we're currently huge fans of slogan bags. They are a brilliant way to demonstrate solidarity with something you believe in. You might want to express anger at the Tories or remind the world how much you hate the Daily hate Mail, and sometimes there's no easier way to get the message out there, loud and clear, than with a slogan bag. Now, that's a way to make any outfit pop.
The Bottom Line
There are plenty of ways to make your outfits more fashionable and memorable; just try out something new. Be brave and daring, avoid the simple outfits without any "je ne se quoi" and make sure everything fits you perfectly—that means no loose clothes, except if that's the look you are going for.
Now, here are 6 tips for sustainable summer styling.